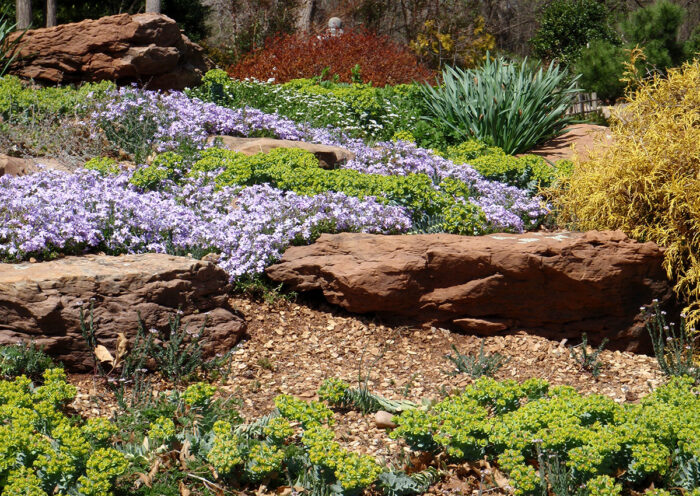 A rock garden can help you overcome a number of challenges in the landscape of the Southern Plains—from poorly drained soil to hot, dry, rocky areas. It provides a means of creating a beautiful garden in a harsh environment and offers an attractive way to add movement and dimension to a flat landscape. Rock gardens bring a subtle beauty to the garden through the appealing contrast of solid rock and the soft foliage of plants. They also provide the opportunity to grow different types of plants than would otherwise thrive in the landscape. Before you begin, however, it's important to understand some basics.
What is a rock garden?
A rock garden is simply a combination of plants and strategically placed rocks that create an aesthetically pleasing garden. Some rock gardens are built into existing slopes or even on relatively flat surfaces as a means of managing rocky and/or xeric sites. Others are raised to add interest to the landscape or to improve soil drainage. This latter type is particularly useful for gardeners with clay soil.
Mounded or raised rock gardens lift plants up out of poorly drained soil, keeping roots and plants healthy and thriving. They are constructed from large boulders set to hold a mound of well-draining soil mix in place. A good rock garden soil mix contains equal parts soil, compost, and grit (such as coarse sand or small pea gravel). This type of garden allows gardeners to grow plants that suffer in clay soil and opens the door to many new planting possibilities.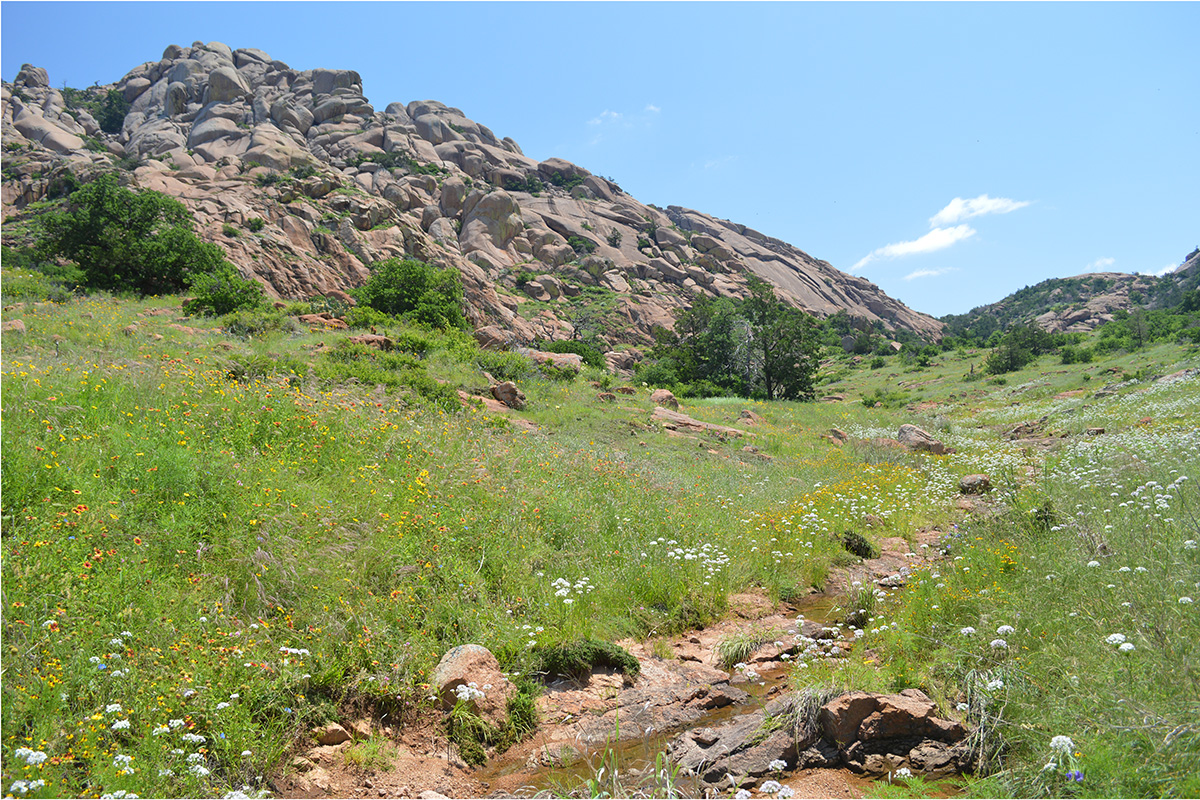 Types of rock gardens
Nature offers many fine examples of pairing stone and plants, from alpine habitats to rocky cliffsides. The famous rock gardens of Japan evolved from the rugged scenery of the islands, while the alpine gardens of England mimic the mountains of Europe. In desert climates, cacti and succulents placed among gravel and stone transform the arid landscape into stunning xeric gardens. Among the most beautiful "gardens" I've ever explored are the rocky outcroppings of the Wichita Mountains National Wildlife Refuge. Look to the outcroppings, slopes, and other rocky sites in your area to find inspiration for rock garden design and planting.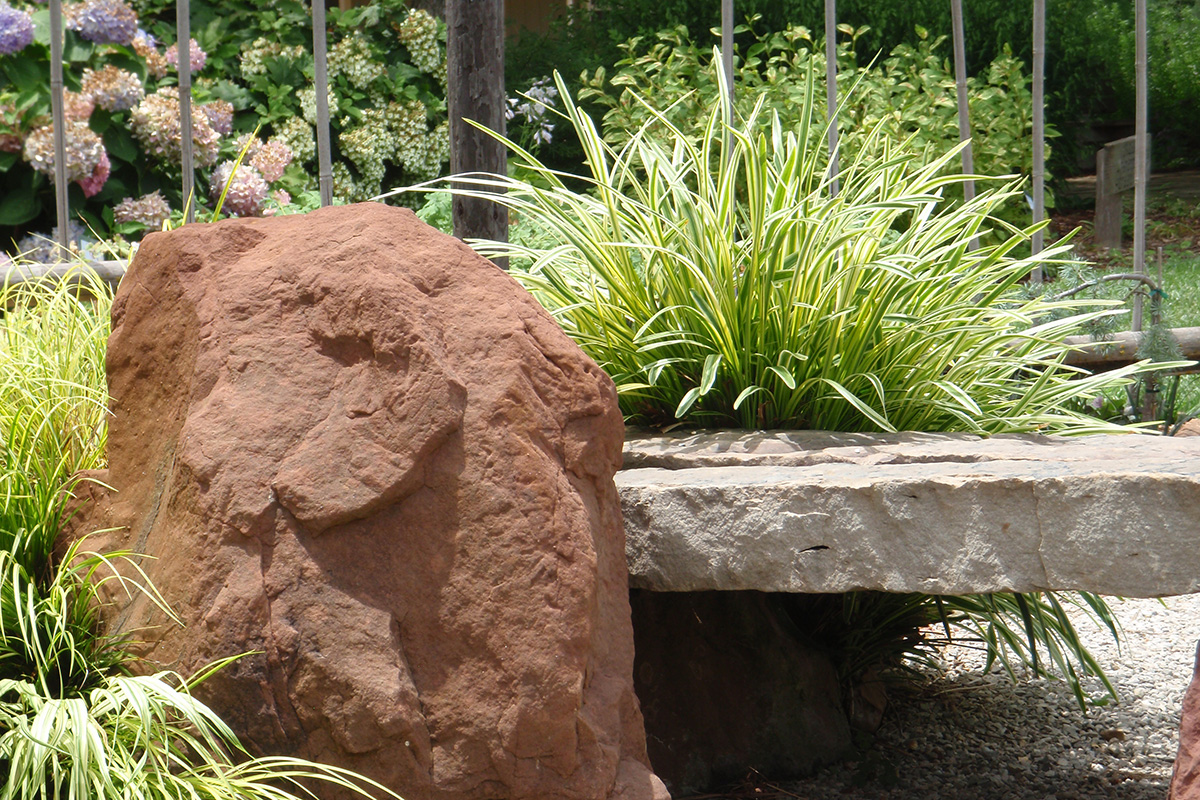 Design considerations for a rock garden
A sloped or mounded rock garden can be designed with a single primary viewing angle or so that it can be viewed from all directions. For single-sided rock gardens, it is ideal to orient the planting side facing east. This provides optimum growing conditions, with plants receiving plenty of morning sun and rocks providing some shade during the hottest parts of the day. For slopes facing west and south, only the most heat-tolerant plants should be used.
Unless you are striving to create a very specific aesthetic, such as a Japanese garden, it is best to use stone commonly found in your area. This will make your rock garden look like a natural feature of the landscape. Rock placement is critical to creating a natural-looking garden. Study pictures of rock formations in your area. Notice how larger rocks form distinct layers or strata. Strive to imitate these layers when placing boulders in your rock garden. The exception to this would be for Japanese-style gardens, in which rocks are placed to represent mountains and are often set at sharp angles to the ground plain.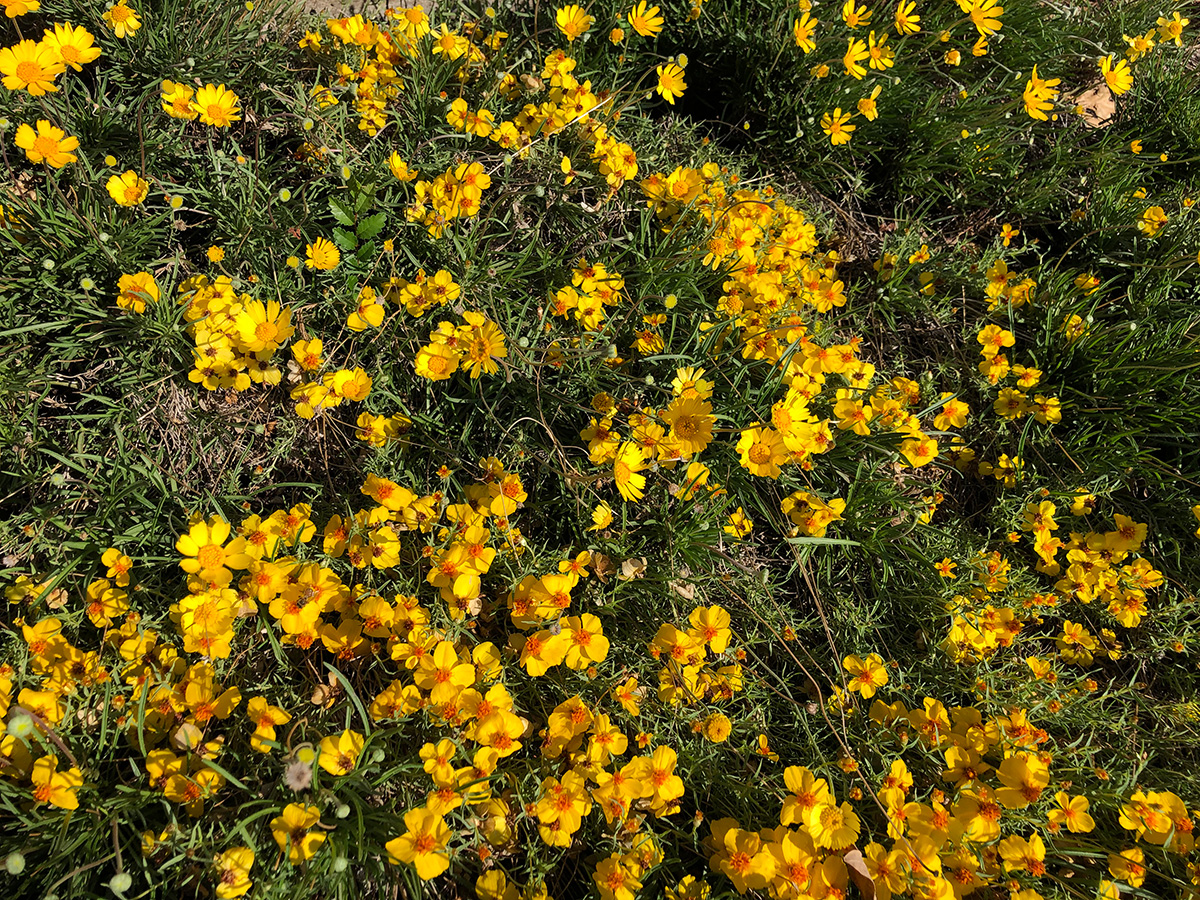 How to plant a rock garden
Rock garden plants generally mimic the types of plant material found in an alpine setting. Such plants are low growing, typically under 12 inches tall, and are placed with a few taller vertical elements to add interest. The following plant suggestions are for a garden mimicking a natural rock outcropping. If you are striving for a Japanese-style garden or desert garden, look to examples of these gardens for your area when selecting appropriate plant material. When it comes to the types of plants to select in general, I suggest beginning with these four main groups.
1. Evergreens
While the rocks themselves provide interest year-round, it is also a good idea to incorporate a few dwarf conifers for evergreen color. When using larger boulders in your design, you can include slightly larger evergreens such as 'Golden Mop' threadleaf Japanese falsecypress (Chamaecyparis pisifera 'Golden Mop', Zones 4–8). 'Blue Star' juniper (Juniperus squamata 'Blue Star', Zones 4–8) is another good choice for the Southern Plains. For smaller gardens, look for evergreen perennials, like thrift-leaf perky Sue (Hymenoxys scaposa, Zones 4–9) or firewitch cheddar pink (Dianthus gratianopolitanus 'Feuerhexe', Zones 3–9). Rock gardens also provide excellent drainage for small cacti.
2. Grasses
Add interesting texture to the garden with a variety of low-growing grasses and grasslike plants. Prairie dropseed (Sporobolus heterolepis and cvs., Zones 3–8) is among our most beautiful native grasses, with very fine foliage and airy fall seed heads. Rock gardens provide the perfect site for growing red hot poker (Kniphofia spp. and cvs., Zones 5–10), whose stunning blooms attract hummingbirds.
3. Perennials
For blooms all season long, incorporate a variety of perennials that bloom at different times throughout the year. In late spring, pineleaf beardtongue (Penstemon pinifolius, Zones 4–9) puts on quite a show, with bright orange tubular blooms. The blue to purple blooms of mealy cup sage (Salvia farinacea and cvs., Zones 7–10) attract pollinators all summer long, while late summer brings the golden blooms of plains zinnia (Zinnia grandiflora, Zones 4–8).
4. Groundcovers
With their low stature, groundcovers are ideal for rock gardens. Stonecrop (Sedum spp. and cvs., Zones 3–11) is a natural fit, as is creeping phlox (Phlox subulata and cvs., Zones 3–9), which provides spring blooms in shades of pink, white, and purple, as well as evergreen foliage. The stunning magenta blooms of poppy mallow (Callirhoe involucrata, Zones 4–9) bring a flush of color in spring and fall, though plants may go dormant during the summer months.
The unique growing environment of a rock garden allows you to expand your plant palette beyond the confines of your natural landscape. Enjoy experimenting with new plant material and the many design opportunities rock gardens offer.
—Kim Toscano is a horticulturalist based in Stillwater, Oklahoma. She previously hosted Oklahoma Gardening, a weekly PBS television program produced by the Oklahoma Cooperative Extension Service.

Photos: Kim Toscano