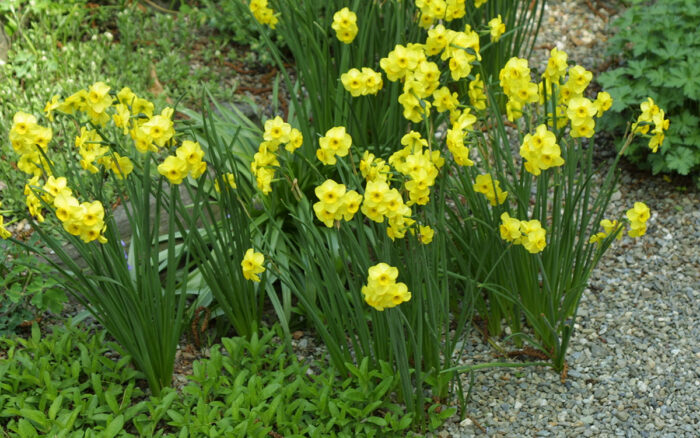 I'm always looking to get the biggest reward from the time and energy I put into the garden. I love annuals that reseed themselves in my butterfly garden and perennial plants that can be increased through division. I lean toward ground covers that creep across the garden floor. When it comes to spring-flowering bulbs, I focus on species that naturalize in the garden. That rules out fussy hybrid tulips—but not all tulips.
Tips for naturalizing bulbs in dry climates
For a plant to naturalize in the landscape, it must be able to spread and reproduce on its own. Bulbs are ideal for this, as they naturally multiply via bulb offsets and reseeding. Over time, clumps of naturalized bulbs grow and spread beyond their original planting location. To give bulbs a natural appearance in the garden, plant in irregular clumps rather than orderly rows. Repeat clumps in a random pattern along the length of the planting bed.
Ideal locations for naturalizing flowering bulbs include rock gardens and perennial borders. Plant clusters along woodland paths and beneath deciduous trees and shrubs. Though many are labeled for "full sun," bulbs often come from cooler climates and benefit from a bit of shade from our hot summer sun. Mulching bulbs with composted bark or other organic material can also help keep soils cooler in the summer.
When selecting bulbs to naturalize, focus on those native to drier climates. Consider soil type and annual rainfall, particularly spring precipitation. Some species thrive without supplemental irrigation, while others require a good drink in spring. There are even flower bulbs that tolerate clay soil. Here are some of the best selections for our region.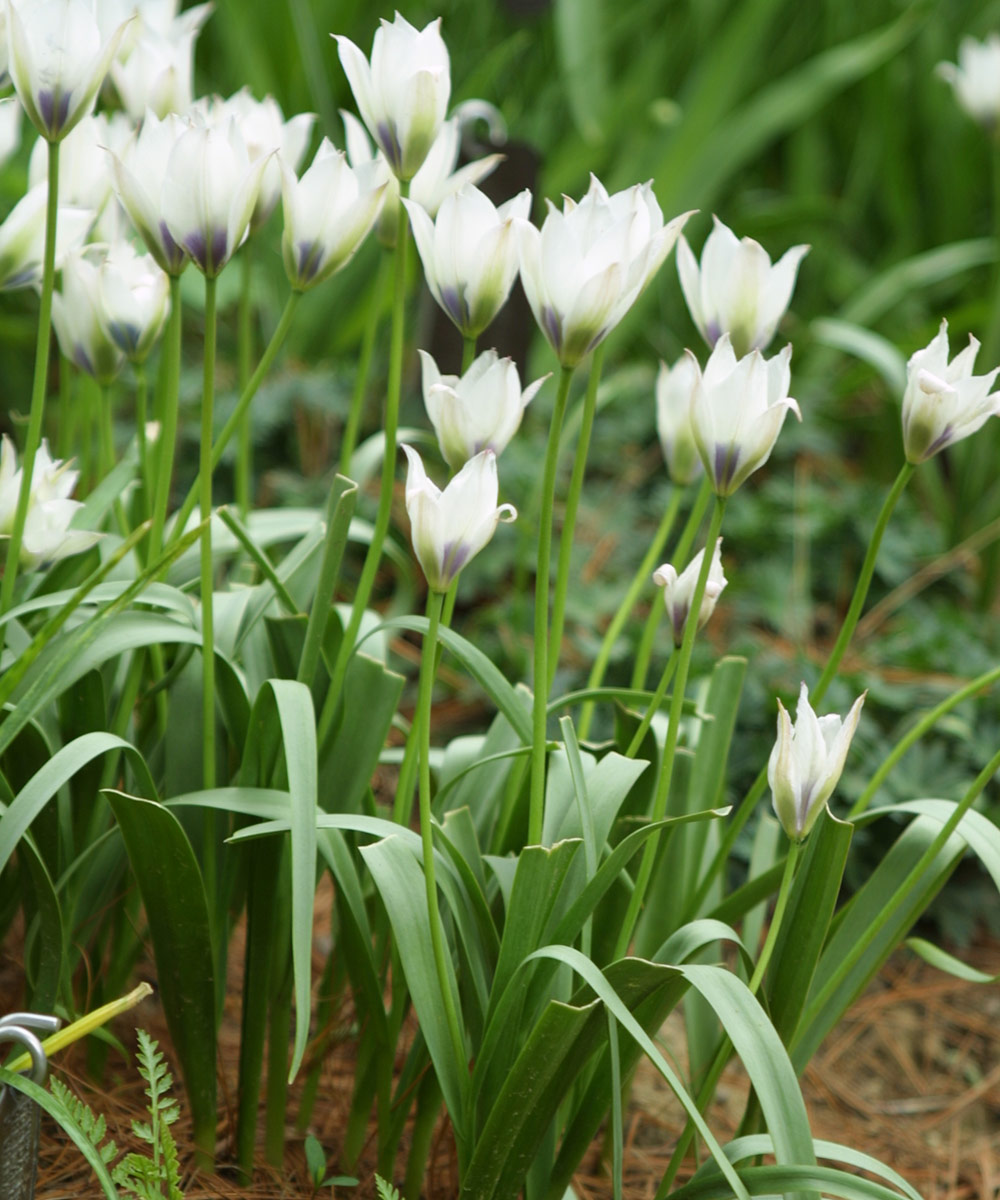 Bulbs for challenging soil conditions
Many flowering bulbs, including species or botanical tulips, readily naturalize even in hot, arid gardens, providing impressive displays of spring blooms year after year without a great deal of work.
Beautiful bulbs for dry soil
If you love tulips (Tulipa spp. and cvs., Zones 3-8), skip the fussy hybrids and go straight for the botanical tulip species. The species low-growing tulip (Tulipa humilis and cvs.) is native to high, rocky slopes in the Middle East, while late tulip (Tulipa tarda) grows in rocky subalpine meadows in central Asia. For gravelly soils, consider candia tulip (Tulipa saxatilis and cvs.), a native of Crete.
Alliums (Allium spp. and cvs., Zones 3–9) are another great group of bulbs for dry climates, as they benefit from a dry dormant period in summer. The vibrant globes of 'Purple Sensation' (Allium hollandicum 'Purple Sensation', syn. Allium aflatunense 'Purple Sensation') are a favorite among gardeners and pollinators alike. Also try rosy drumstick alliums or round-headed leek (Allium sphaerocephalon and cvs.) and the star of Persia (Allium cristophii). Note that alliums commonly reseed in the garden, making them excellent at naturalizing.
Miniature reticulata irises (Iris spp. and cvs., Zones 3–9), such as Iris reticulata and Iris histrioides, also benefit from dry summer soil and perform well in arid regions. They can be planted with cheery yellow crocus (Crocus flavus and cvs., Zones 3–8) or 'Orange Monarch' snow crocus (Crocus chrysanthus 'Orange Monarch', Zones 3–9) for a brilliant spring display. Another low-growing bulb to throw in the mix is starflower (Ipheion spp. and cvs., Zones 5–9), which produces pink, purple, or white spring blooms.
Stalwart bulbs for clay soil
Clay soil requires careful selection, as many bulbs readily rot in heavy or moist soil. Crocus and spring starflower are good choices, and daffodils (Narcissus spp. and cvs., Zones 3–9) are unbothered by clay (as well as hungry critters). Plant bulbs a little shallower in clay soil to help with drainage. One benefit of clay soil is the nutrition it provides to growing bulbs.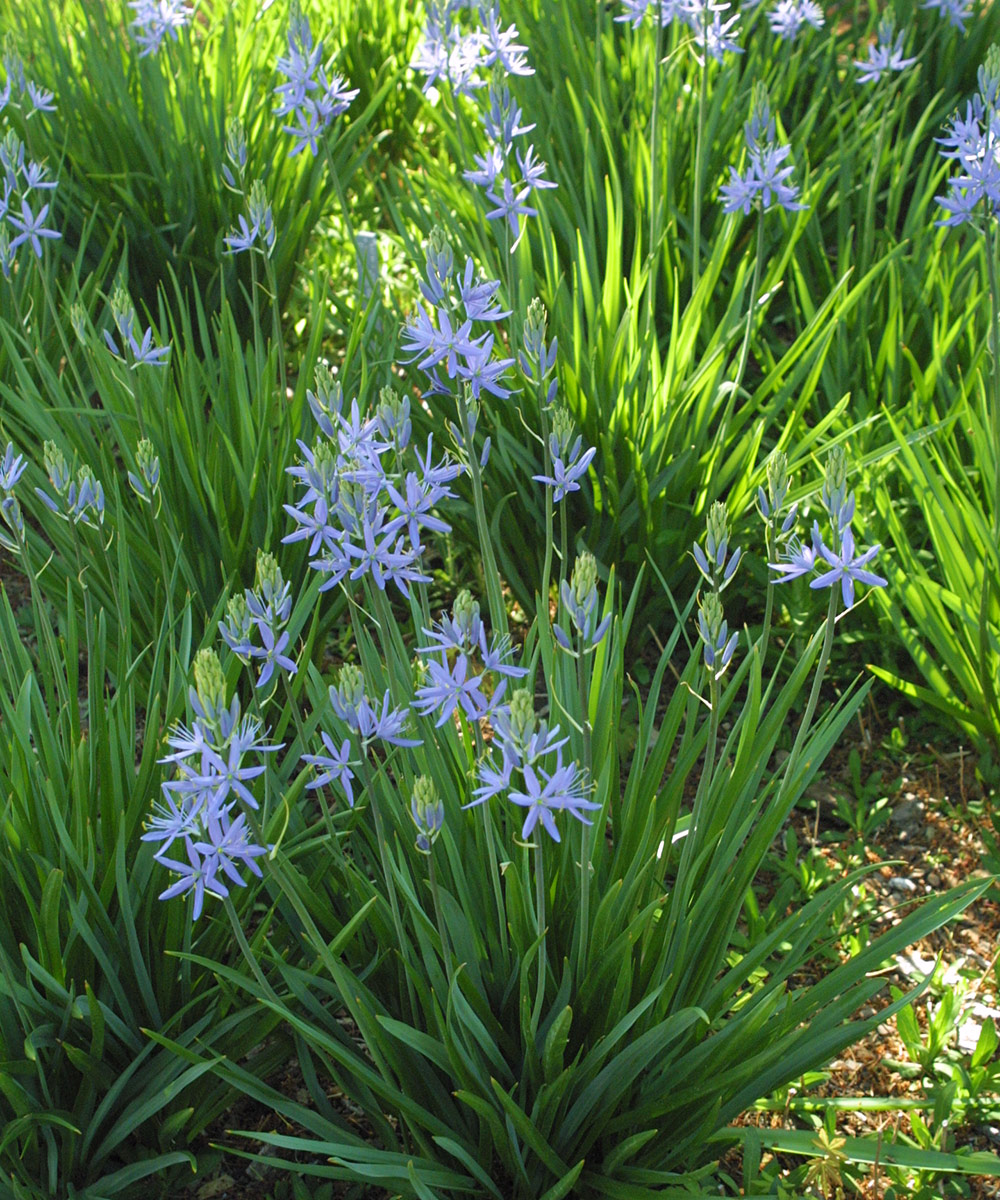 A stunning group of bulbs for clay soil is wild hyacinths (Camassia spp. and cvs., Zones 3–9), which boasts gorgeous purple, blue, or white blooms reminiscent of their common name, though more open. Native to North America, this group includes several species from the Intermountain West that are suitable for upland gardens. Those best suited for clay include small camas (Camassia quamash and cvs.), which grow naturally in moist habitats, and Atlantic camas (Camassia scilloides), the only species native to the east.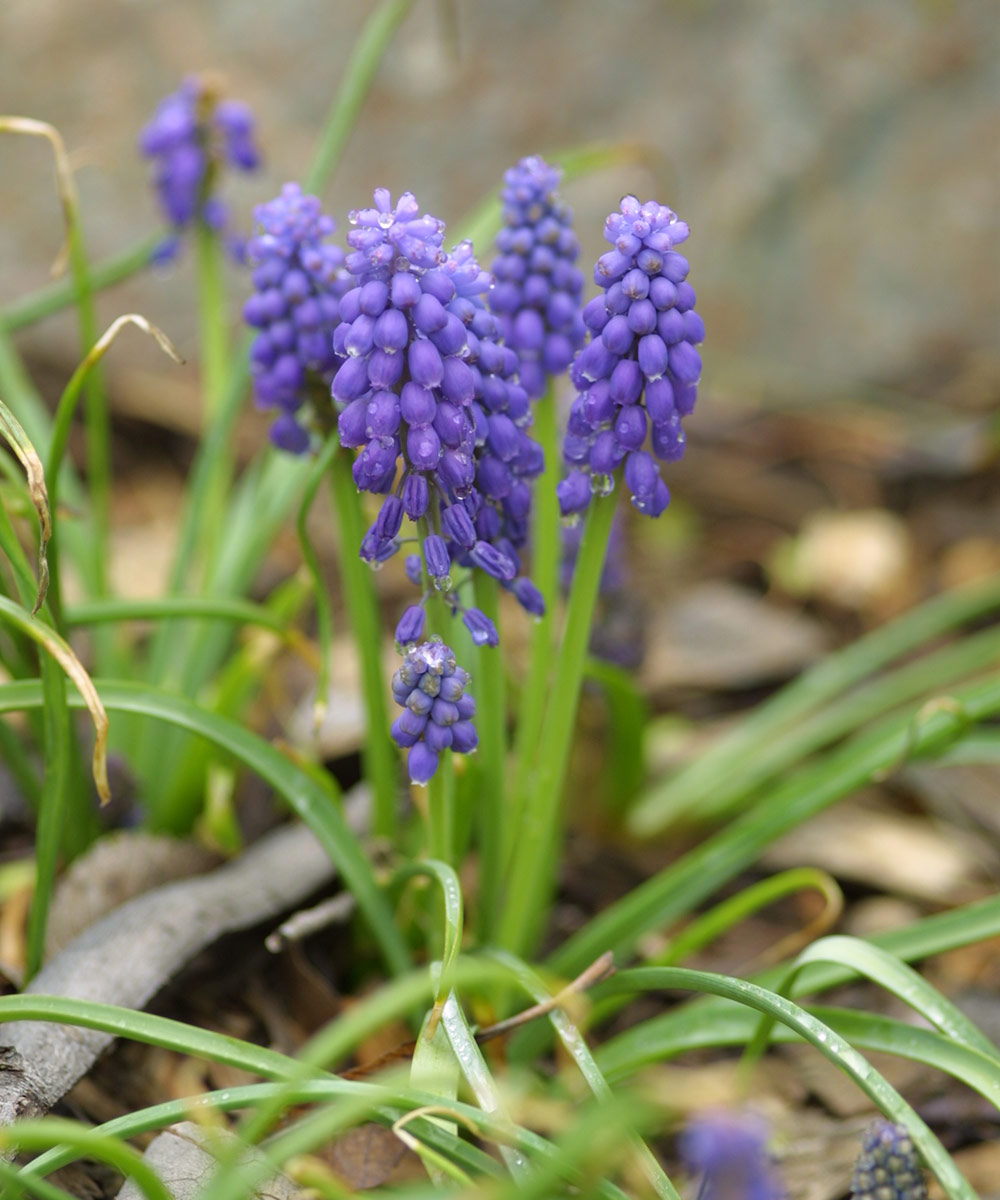 Grape hyacinth (Muscari armeniacum and cvs., Zones 4–8) is another clay-tolerant bulb that is excellent for hot climates. The deep blue, fragrant flower heads are a favorite for naturalizing in lawns. Grape hyacinths also tolerate dry soil, as do small camas.
When to plant bulbs in hot climates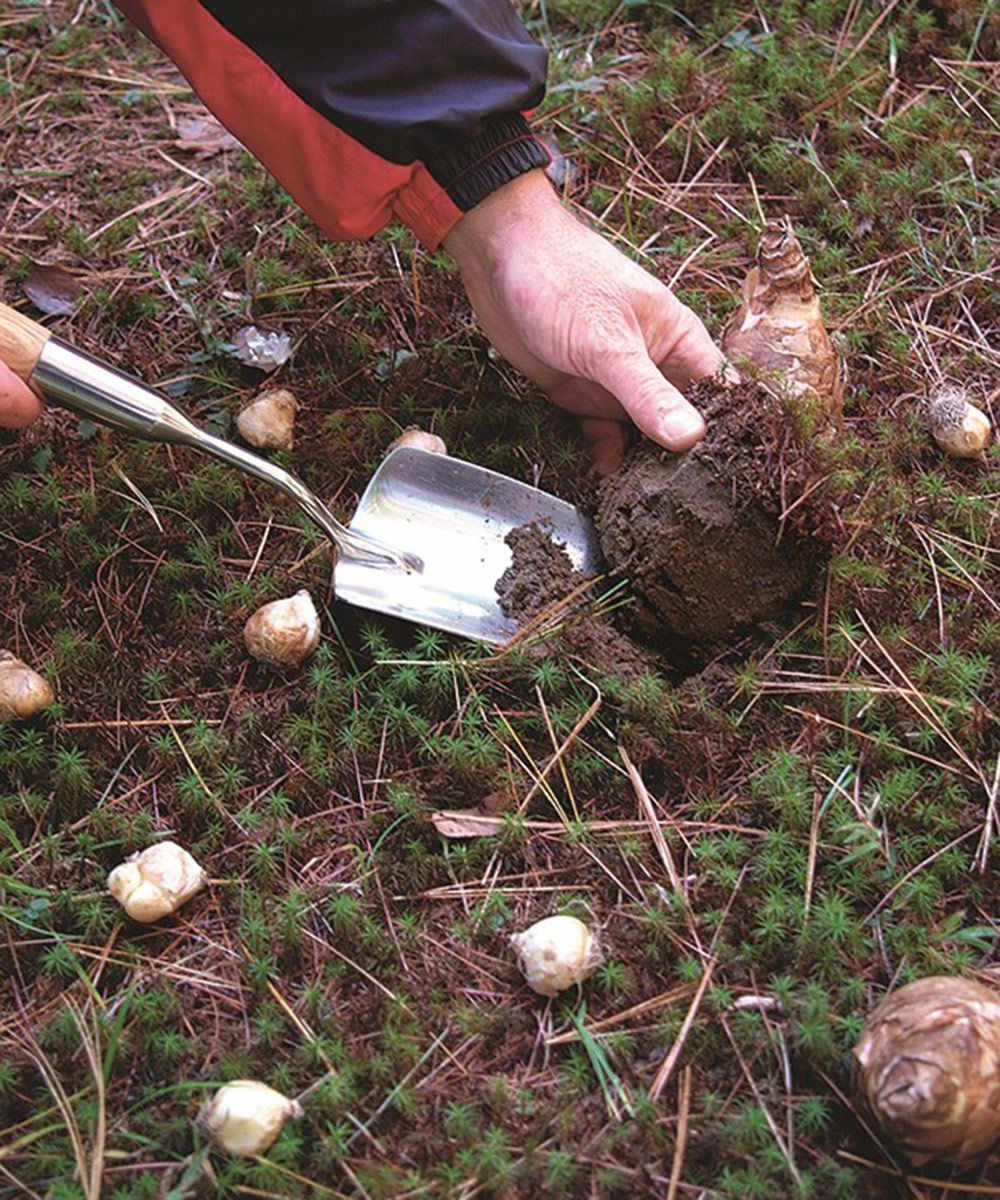 Don't be too eager to plant bulbs in the fall, as warm spells are likely well into the season. I once had a newly planted patch of alliums emerge and bloom in an unusually warm November. Wait to plant bulbs until night temperatures are consistently between 40 and 50°F. Then cover bulbs with a lightweight mulch after the ground freezes.
Many bulbs require a period of cold temperatures below 40°F during winter to initiate flower development. Gardeners in Zones 9 to 11 may not experience sufficient winter chilling for bulbs to naturalize and bloom. In other locations, excessive summer heat may limit selections or require planting in heavier shade. The Southwest region varies significantly in terms of elevation, soil conditions, and temperature. Consult your local extension educator for species most suitable to your location.
---
Kim Toscano is a horticulturist based in Stillwater, Oklahoma. She previously hosted Oklahoma Gardening, a weekly PBS television program produced by the Oklahoma Cooperative Extension Service.