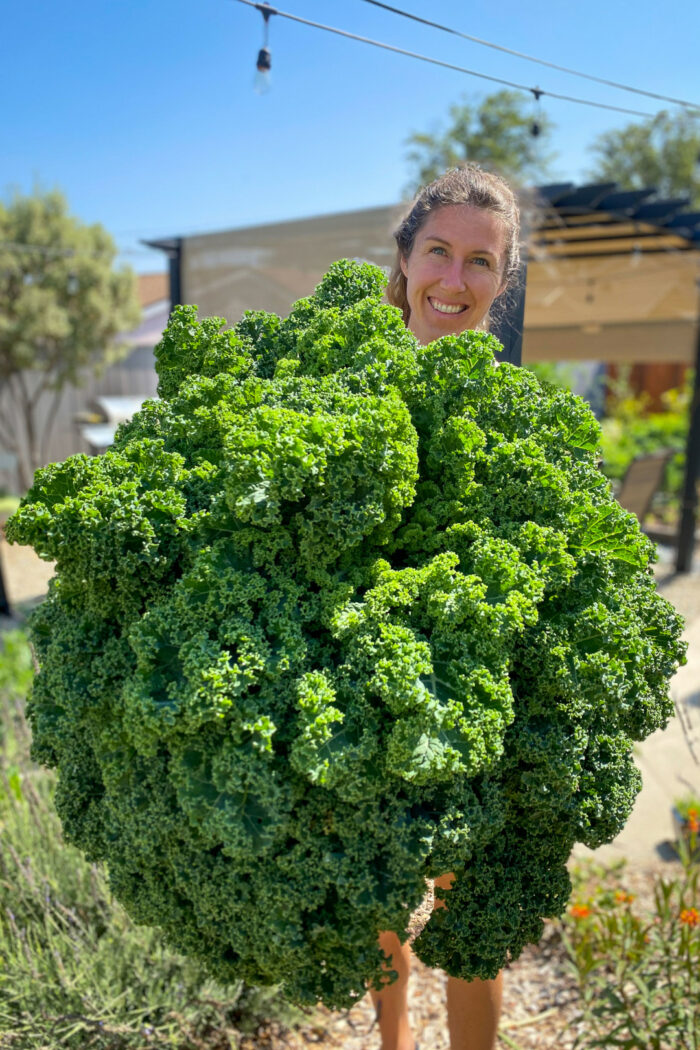 Our 2,400-square-foot backyard vegetable garden is located in Los Angeles (Zone 10B). It is an edible garden of Eden that features over 100 heirloom varieties of vegetables, fruits, and herbs. We are growing many rare varieties that are listed in Slow Foods' Ark of Taste living catalog of foods facing extinction. Additionally, we have planted 24 citrus and fruit trees.
We are Dana Richardson and Sarah Zentz, two women filmmakers who are producers/directors of the gardening documentary Back to Eden, which went viral, receiving over 50 million views in every country in the world. It is currently the top-viewed gardening video on YouTube and Amazon Prime Video.
In the midst of a global pandemic, when we were in lockdown due to COVID-19, the interest in gardening skyrocketed. In 2020, our decade-old film received over 1 million views. We installed a backyard garden to teach how to grow food using no-till organic gardening principles. Our original goal was to grow our own food and share our journey from planting to harvesting on Facebook and Instagram (@backtoedengardening).
When we moved to Los Angeles two years ago, the backyard was a patchy grass lawn overgrown with tenacious weeds. The dirt was so compact you could not dig a hole with a shovel. In 2020, we applied over 10 tons of arborist wood chips to every bare inch of our property. We diligently spread the wood chips over the surface of the soil as a sheet mulch, never tilling, mixing, or disturbing the soil. We applied a layer at least 4 inches thick on the annual vegetable garden plot and 4 inches deep around our perennial plants and fruit trees. Within 6 months we transformed the backyard into a lush, sustainable, edible ecosystem with healthy soil that grows nutrient-dense food year-round.
The regenerative organic gardening methods we implemented are based on biomimicry—working with the design of nature instead of against it. Respectfully, these nature-based food-growing methods are rooted in centuries of indigenous cultural wisdom and traditional farming practices. We specifically used a gardening method known as Back to Eden Gardening, which applies wood-chip mulch to the surface of the soil with the goal of mimicking the forest floor.
All of the loads of wood chips we received were delivered for free from local tree-trimming companies through the website ChipDrop. Arborist wood chips are a plentiful, renewable natural resource that are considered a green waste by-product from pruning tree branches. Typically, freshly chipped branches, needles, and leaves are an ideal soil microbe–feeding mixture of carbon from the wood and nitrogen from the fresh green leaves. Wood chips are an abundant, affordable, and ecologically sustainable material that has tremendous potential to regenerate soil, suppress weeds, boost plant growth, and conserve water.
Living in a drought-stricken state, we know our biggest challenge is conserving water. In 2020, Los Angeles received less than 6 inches of rain, the seventh-driest season in recorded history. Considering this, it is quite unbelievable that we only need to water established plants in our garden once a week in the heat of summer. It is essential to save water by covering the soil with mulch.
We are growing everything from apples to zucchini using regenerative organic agriculture principles. We know our food system cannot depend on monocultures for the future of food. One of the perks of growing your own food is planting varieties you can't buy in the grocery store. We plant rare, heirloom, open-pollinated, non-GMO seeds and rare fruit trees. Our hope is to inspire growers to increase biodiversity within their gardens.
In addition to our urban garden, we raise egg-laying chickens who help reduce pests naturally and fertilize the garden organically. We make our own compost with kitchen scraps, green yard waste, wood chips, and chicken manure.
We are consistently overflowing with an abundance of produce and eggs and decided to freely share the harvest with our community. This summer, we are hosting a "Garden to Table Crop Swap," where other gardeners in our neighborhood can bring a selection of fruits or vegetables to share with other growers. We place a table in the garden for everyone to share their harvest.
Our garden reflects our deep passion for growing and consuming healthy food. Our garden is colorful, open, and always changing and growing, which is something we strive for in our daily lives. Our gardening principles are in line with our environmental interests in regenerating soil, conserving water, increasing biodiversity, and sequestering carbon.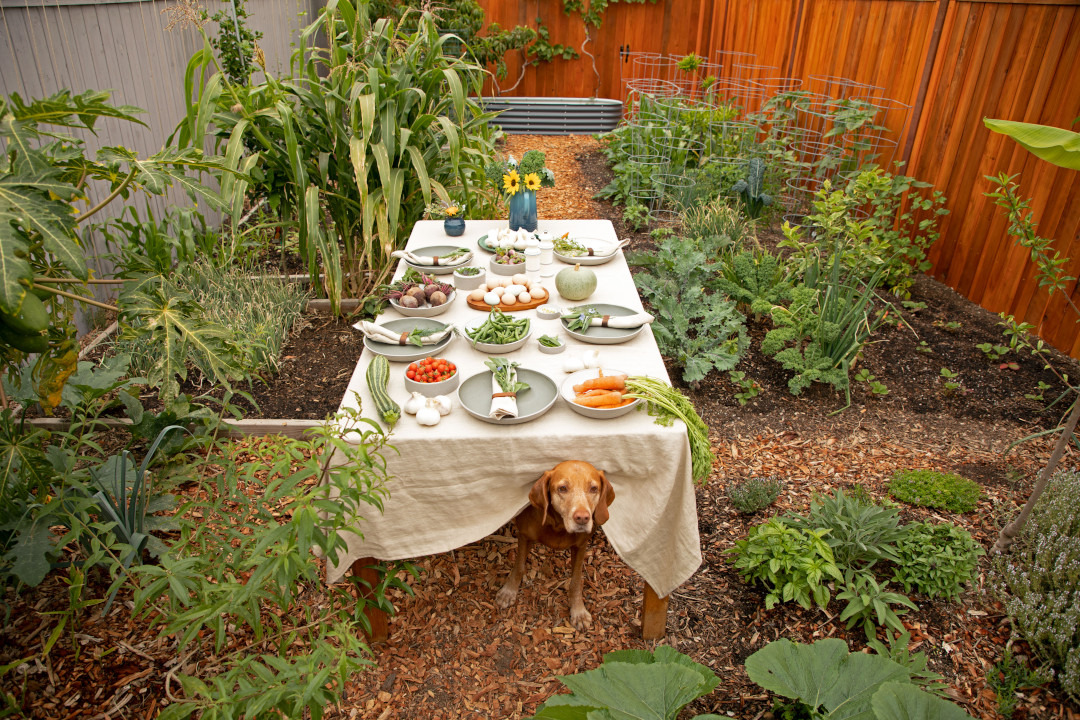 Hosting a Garden to Table Crop Swap in Los Angeles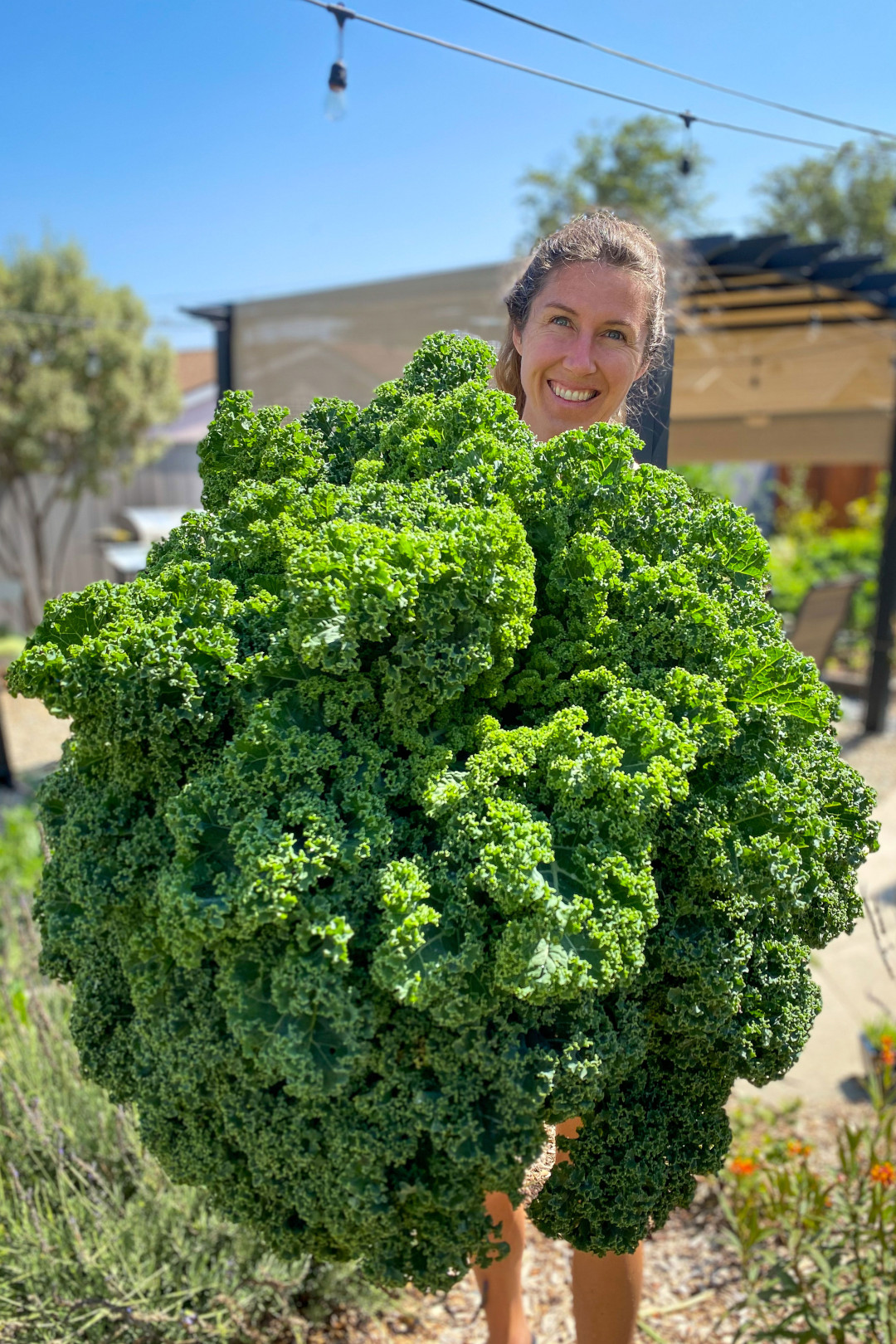 Harvesting blue curled scotch kale to build a big salad to share with our community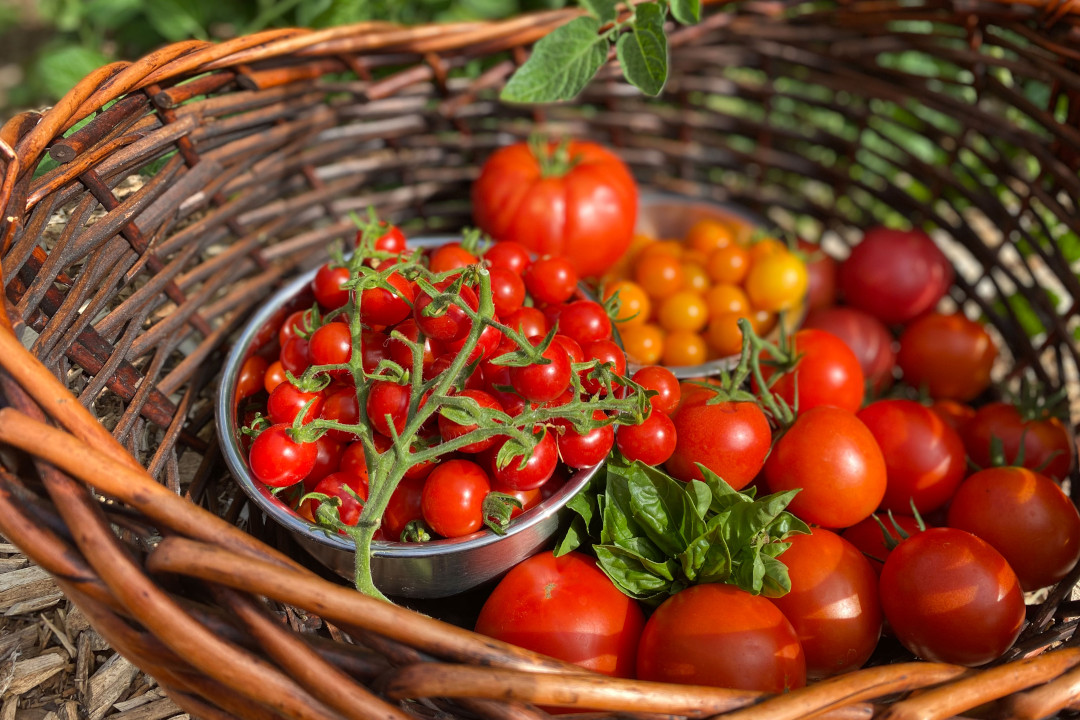 A vast selection of heirloom tomatoes ripened on the vine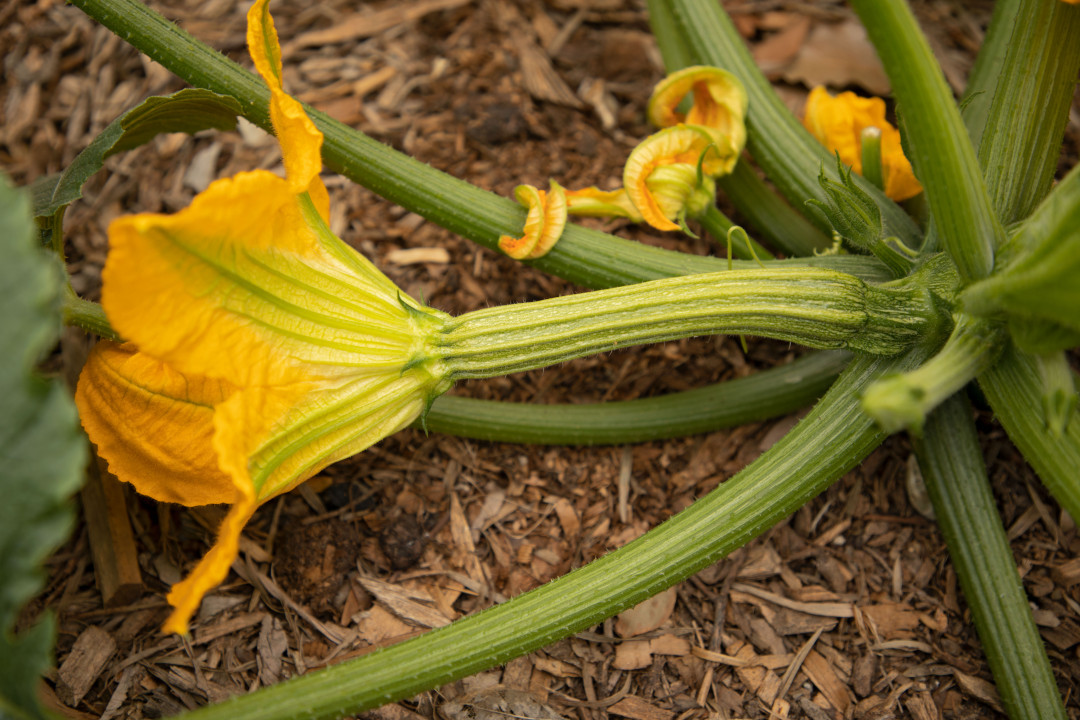 An heirloom Italian Costata Romanesco zucchini squash growing on the vine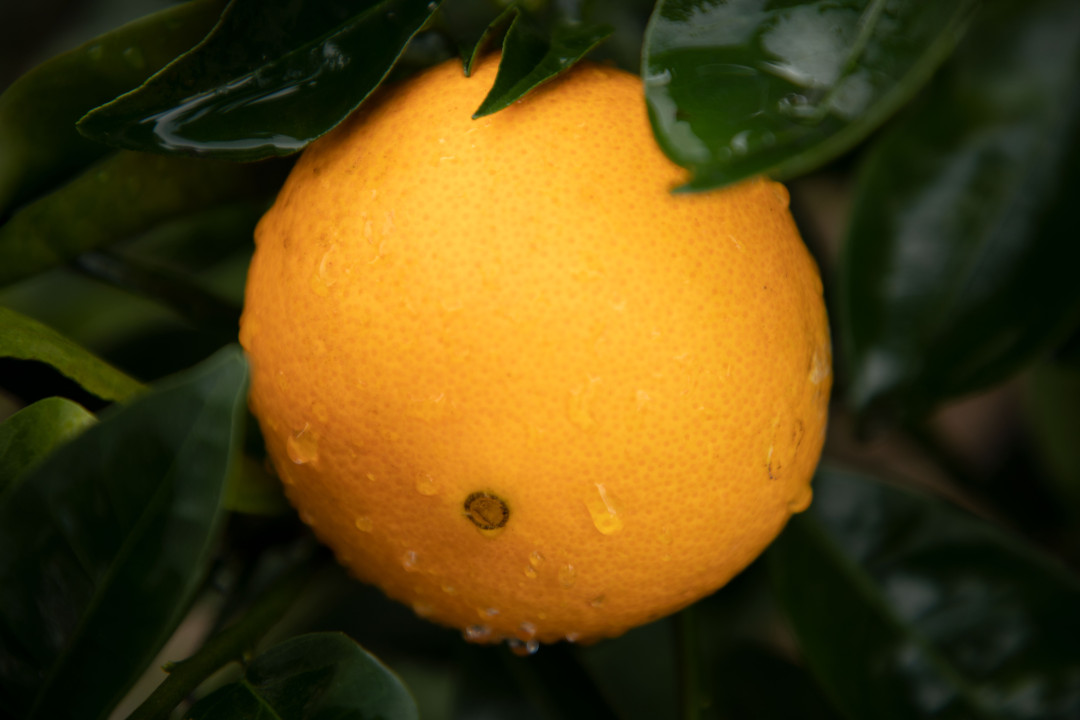 Our Washington navel orange tree is growing strong and healthy in the midst of a citrus quarantine.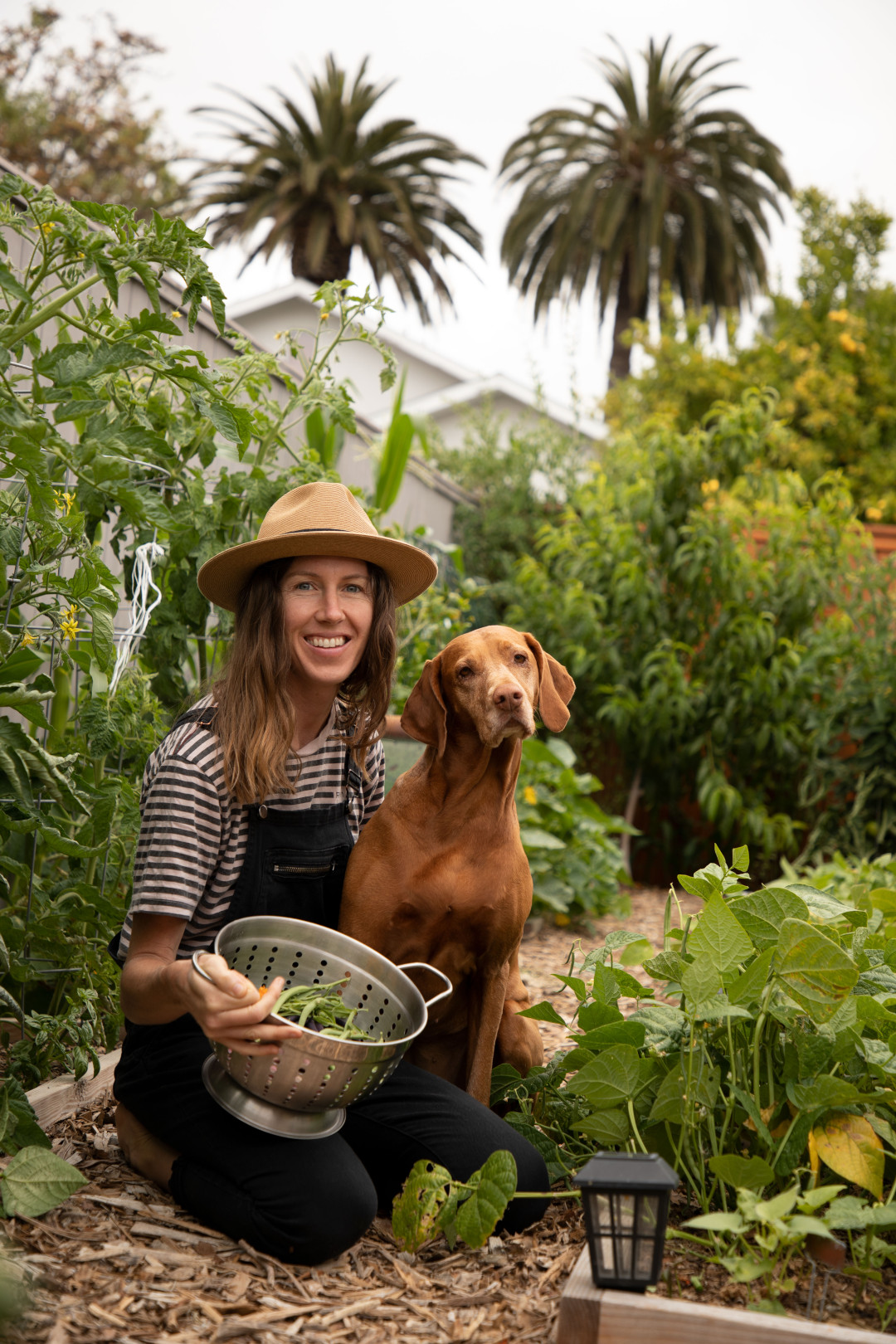 Harvesting green beans with our dog, Anika
Have a garden you'd like to share?
Have photos to share? We'd love to see your garden, a particular collection of plants you love, or a wonderful garden you had the chance to visit!
To submit, send 5-10 photos to [email protected] along with some information about the plants in the pictures and where you took the photos. We'd love to hear where you are located, how long you've been gardening, successes you are proud of, failures you learned from, hopes for the future, favorite plants, or funny stories from your garden.
Have a mobile phone? Tag your photos on Facebook, Instagram or Twitter with #FineGardening!
Do you receive the GPOD by email yet? Sign up here.