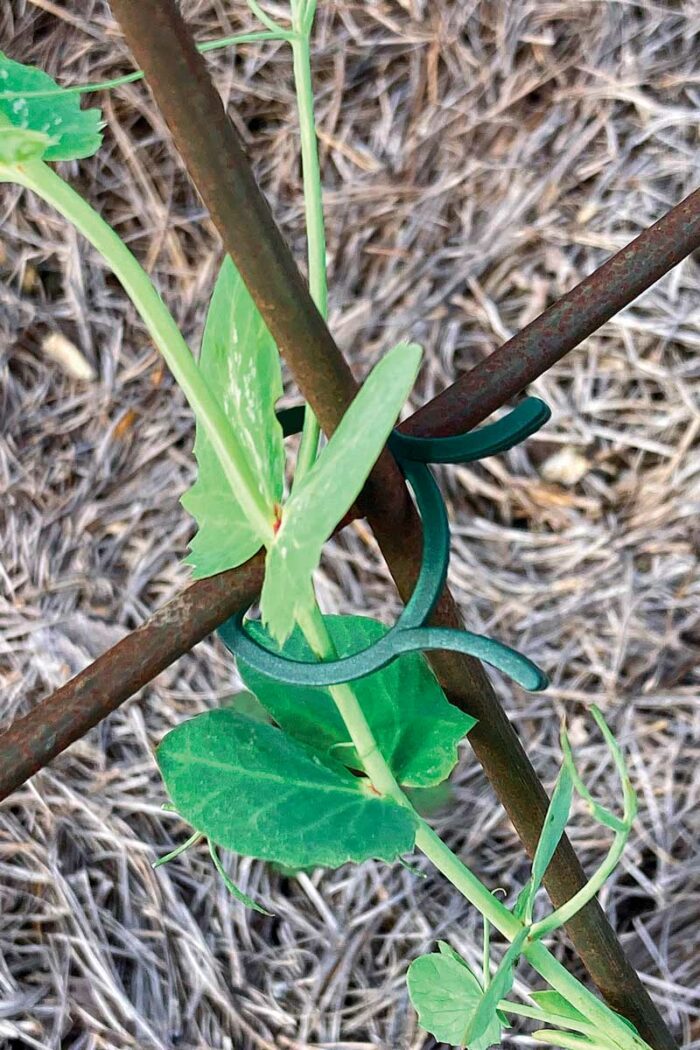 An inexpensive gadget to keep vining plants in check
In the veggie garden, you often need to tie a plant to a stake to keep it upright. When I'm doing this work, I only ever seem to have one hand available because the other is steadying the plant, which makes tying knots difficult. Lever loops are a great alternative to twine because they don't require tying knots. It's simple to clip them on. They don't crush stems, and they are very easy to move around. Although they work best on plants with lightweight stems, such as peas and tomatoes, you can also use them on orna­mentals with heavier stems, such as roses. Bosmere has a pack of lever loops that work great, and you get 100 for a very low price.
—Shelley Powell 
Source: bosmereusa.com
Price: $10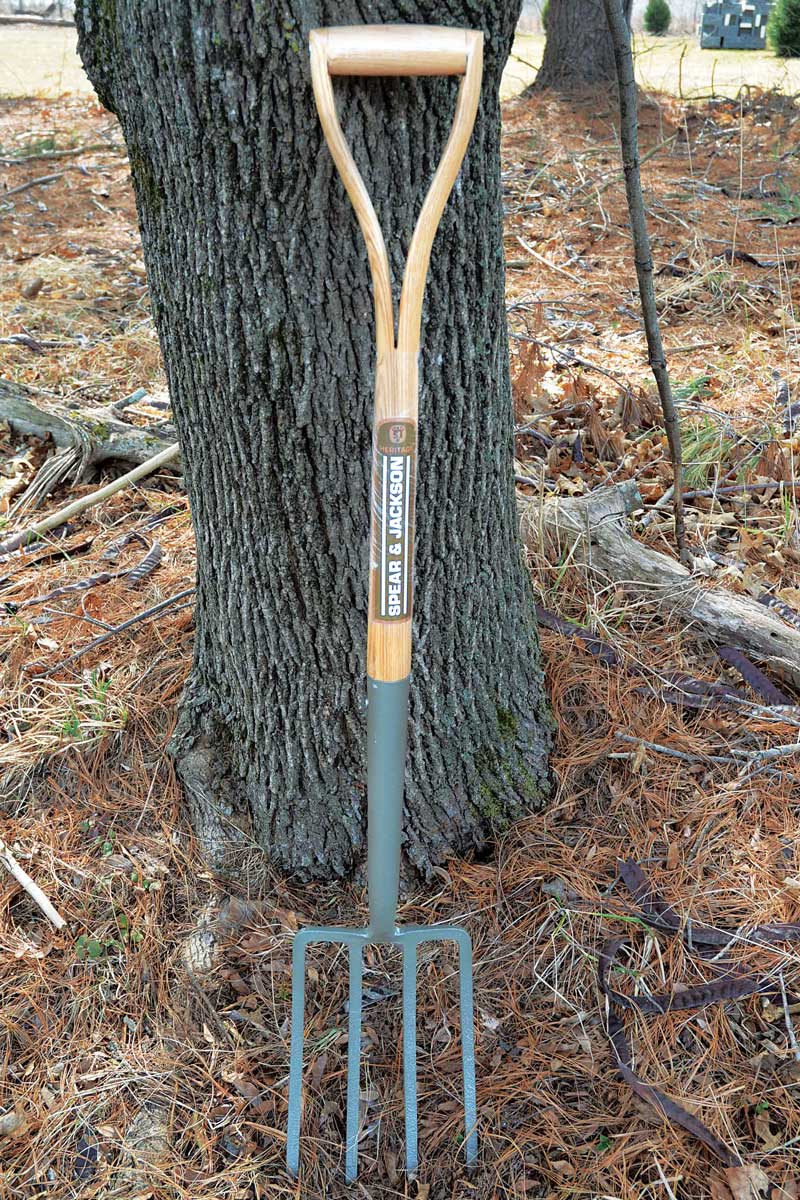 This versatile tool is what your veggie garden is missing
One of my favorite vegetable gardening tools is my garden fork. I rely on it all season long. In spring, I use it to add compost and loosen up the planting area. In summer, it's perfect for harvesting root vegetables. In fall, it works amazingly well for digging out plants with large root clumps, such as kale, cabbage, or broccoli, allow­ing me to shake off the excess soil back into the beds. My garden fork is several years old, and I'm thinking about buying a new one. I have some criteria in mind: The handle must be sturdy and not plastic. It should have thick, sharp tines, not wimpy, blunt ones, and the head should have forged metal around the handle for ­extra support. It shouldn't be too heavy, but you should be able to put your whole foot on the head to ­really put some pressure on it. I have my eye on the digging fork at Kinsman Company (pictured) because it checks off all these boxes and more.
—Susan Calhoun
Source: kinsmangarden.com
Price: $76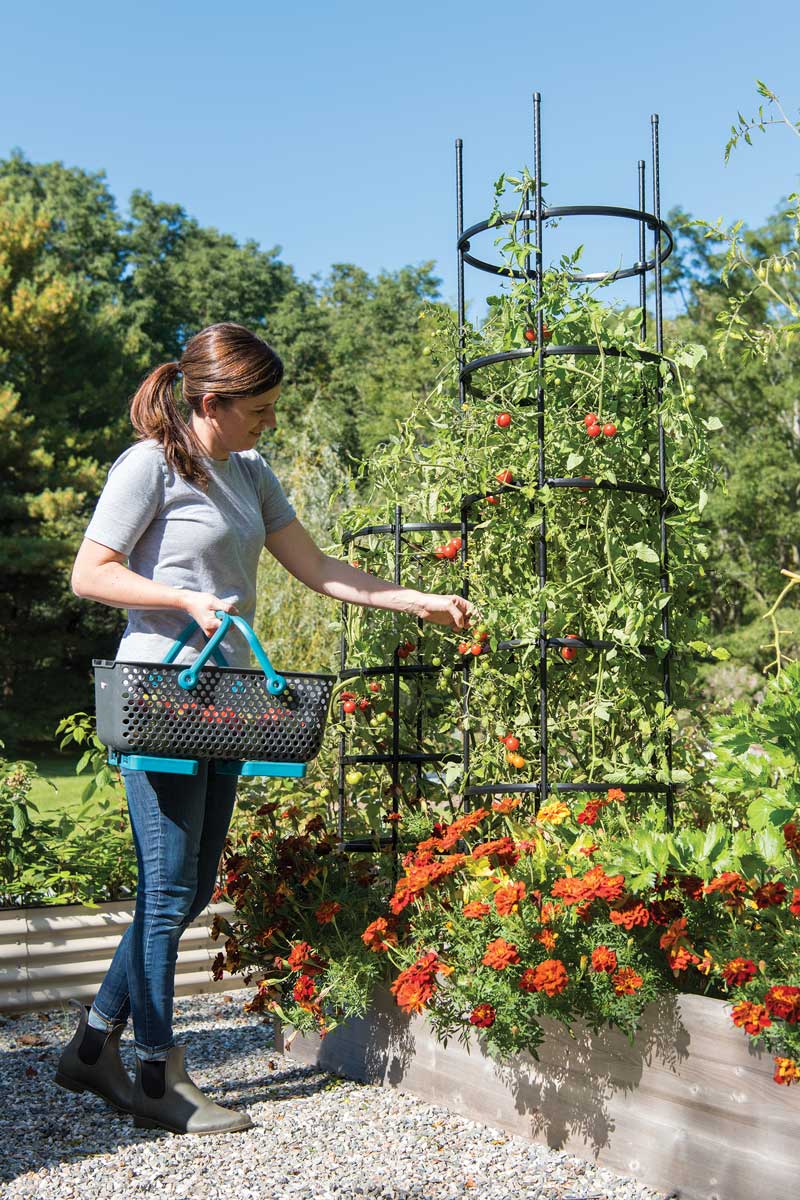 Your largest tomato plant is no match for this cage
After forty years of growing tomatoes, I've tried nearly everything when it comes to staking them. The Titan Tall Tomato Cages, which come in a pack of three from Gardener's Supply, are my favorite things to use. They're titanically tall at 80 inches high, even beating out my tallest bamboo stakes. But they're also strong, with five steel-core stakes that keep the towers steady even in heavy summer thunder­storms. Each unit comes with six snap-on rings that keep tomato branches within the towering column and provide easy access for pruning and harvesting. Best of all, these units are attractive and can be dismantled to store flat against a wall.
—Matt Mattus
Source: gardeners.com
Price: $140 for 3
---
More tools to check out:
Top 20 Favorite Gardening Tools
Ergonomic Gardening Tools That Make Maintenance Easier on Your Body