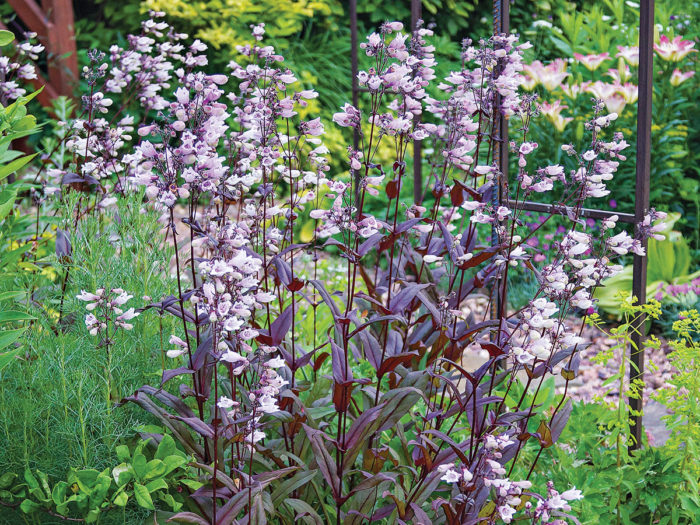 We all want the newest, jazziest plants available, but a garden is not complete without a backbone of infallible plants that provide interest whether your new investments flourish or fail.
Find some tough, multiseason stars for the South below. And discover even more reliable performers in Plants to Build a Bed Around.
---
1. Giant coneflower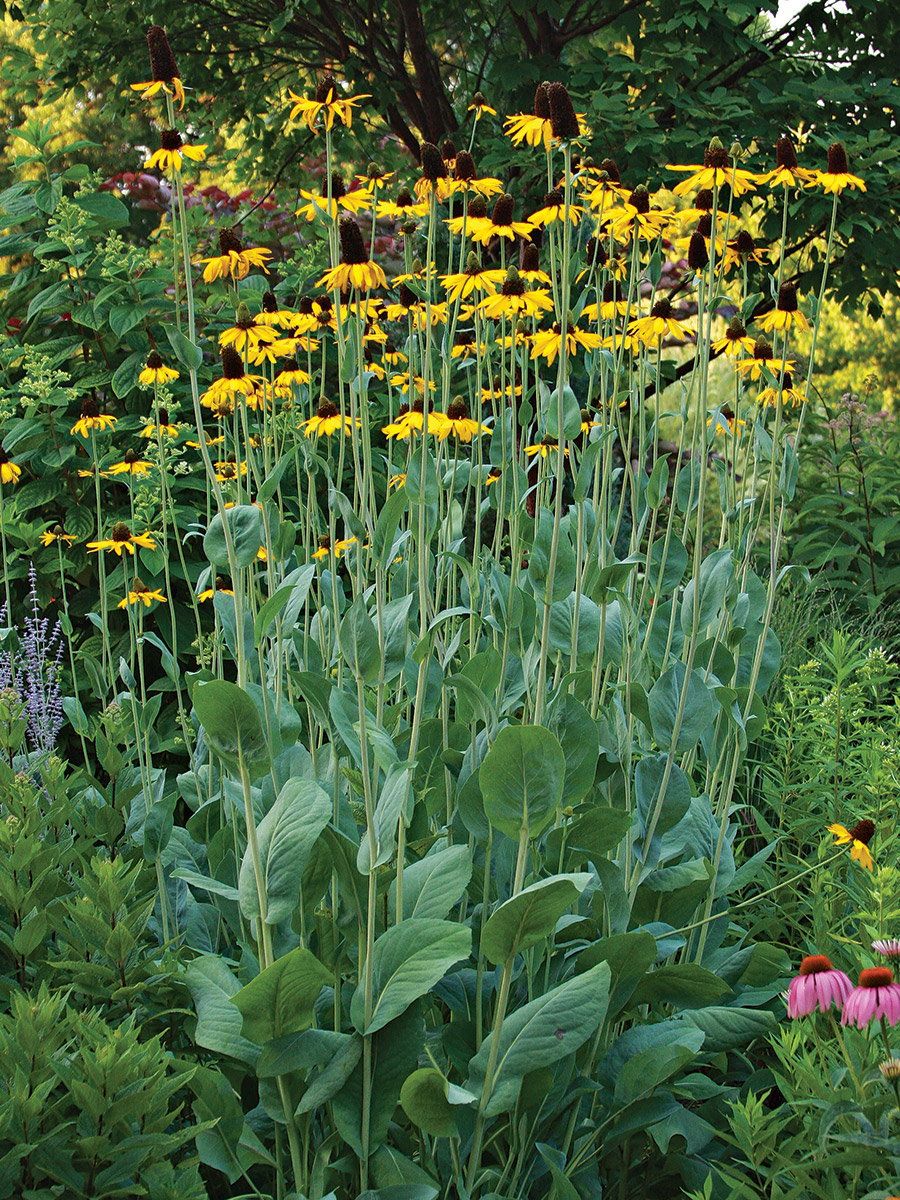 Name: Rudbeckia maxima
Zones: 4–9
Size: 5 to 7 feet tall and 3 to 4 feet wide
Conditions: Full sun to light shade; prefers moist, well-drained soil but can tolerate some drought
Native range: Central and Southern United States
If you're looking for a unique coneflower that also supports wildlife, this is the one for you. With bluish-green basal leaves that can grow 2 feet long, and flower stalks that tower 5 to 7 feet tall, it is sure to make any garden visitor stop and stare. This remarkable perennial is native from Texas to Missouri, and Oklahoma to Arkansas. In warmer climates the basal foliage stays green year-round, and goldfinches love to eat the seeds, making it an extra delight in winter. This coneflower is easy to grow, only needing its flower stalks to be removed in late winter or early spring.
2. Coral honeysuckle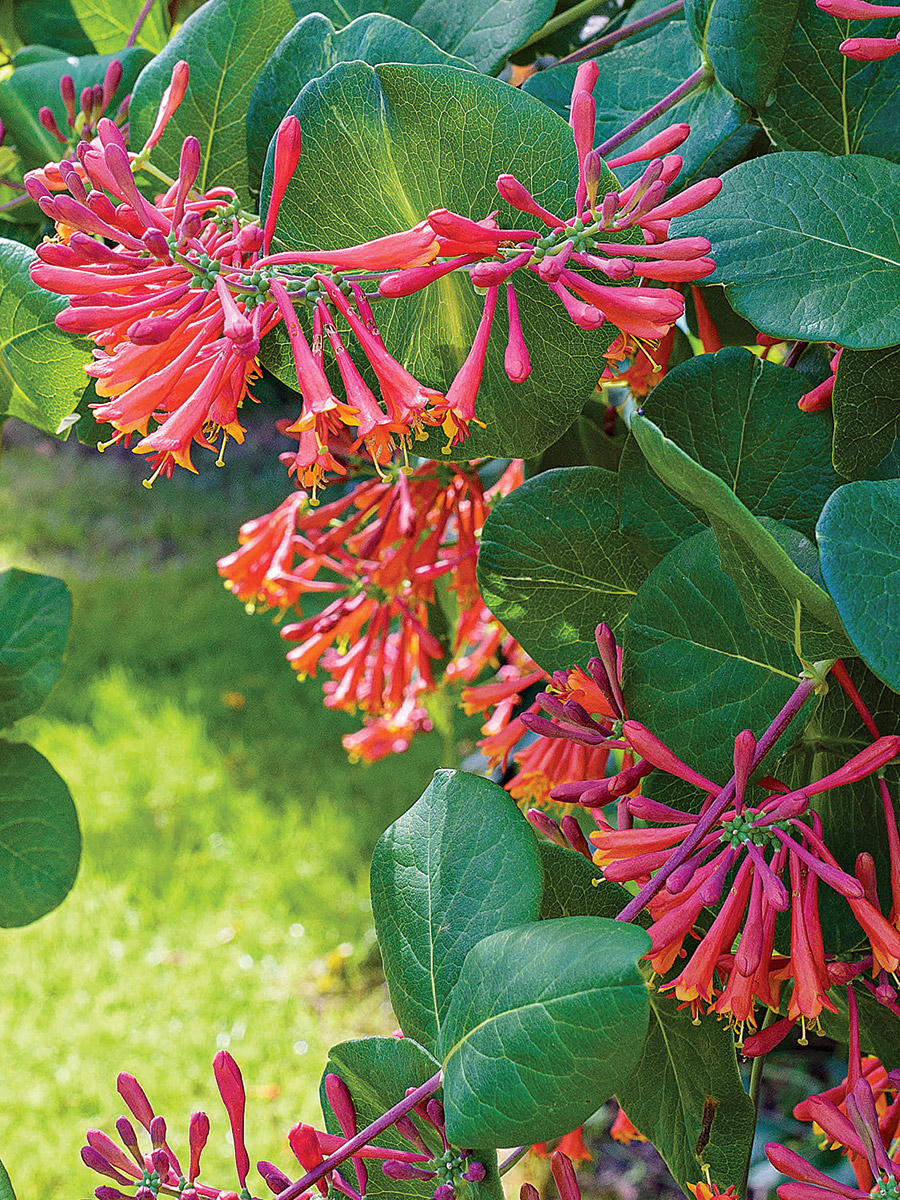 Name: Lonicera sempervirens
Zones: 4–9
Size: 8 to 20 feet tall and 3 to 6 feet wide
Conditions: Full sun; moderately moist, well-drained soil, preferably rich in organic matter; tolerates clay
Native range: Eastern United States
My absolute favorite vine is coral honeysuckle. Easily twining up whatever trellis you choose, it charms from May to June, when it is covered in tubular flowers that butterflies, bees, and hummingbirds flock to. Following the brilliant flowers are showy red berries that birds gobble up throughout a good portion of the year. This is a host plant for the spring azure butterfly and snowberry clearwing moth. It would be hard to pick a better plant to support our native fauna, especially considering its huge native range. Heavy pruning of dead growth is occasionally needed in spring. Aside from that, maintenance is almost unnecessary.
3. 'Dark Towers' penstemon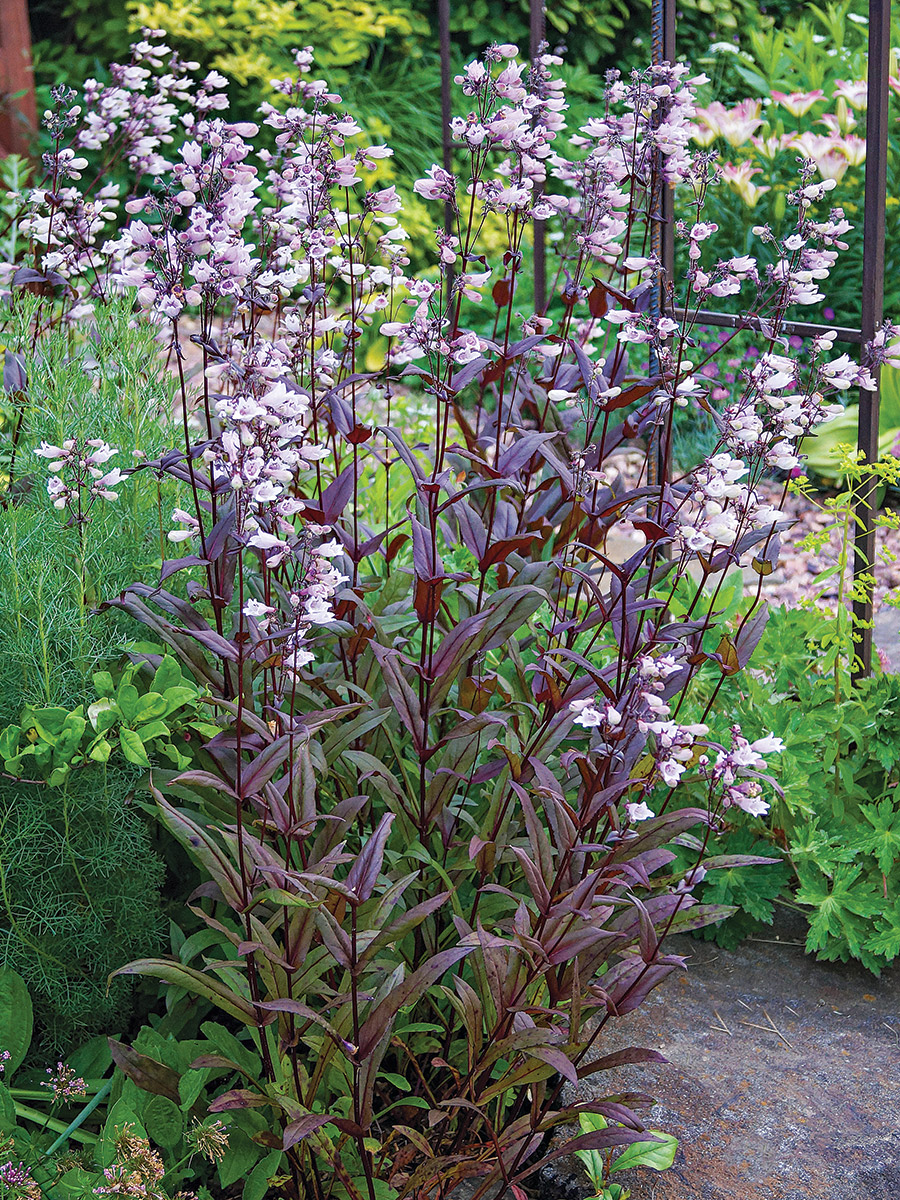 Name: Penstemon 'Dark Towers'
Zones: 3–8
Size: 18 to 36 inches tall and 1 to 3 feet wide
Conditions: Full sun; average to dry, well-drained soil
Native range: Hybrid of several North American species
Deep burgundy-colored spring foliage and striking flower stalks make 'Dark Towers' the centerpiece of any garden bed, despite its small stature. Its flowers are attractive to hummingbirds, butterflies, and bees. Blooming pale pink in late spring to early summer, its flowers shoot up above the basal foliage on 3-foot-tall racemes, which can be removed after flowering. It tolerates heat, drought, and humidity, and is generally easy to care for. Be sure it has good drainage to reduce the likelihood of root rot, and good airflow to diminish the chance of powdery mildew and rusts.
4. Blue sage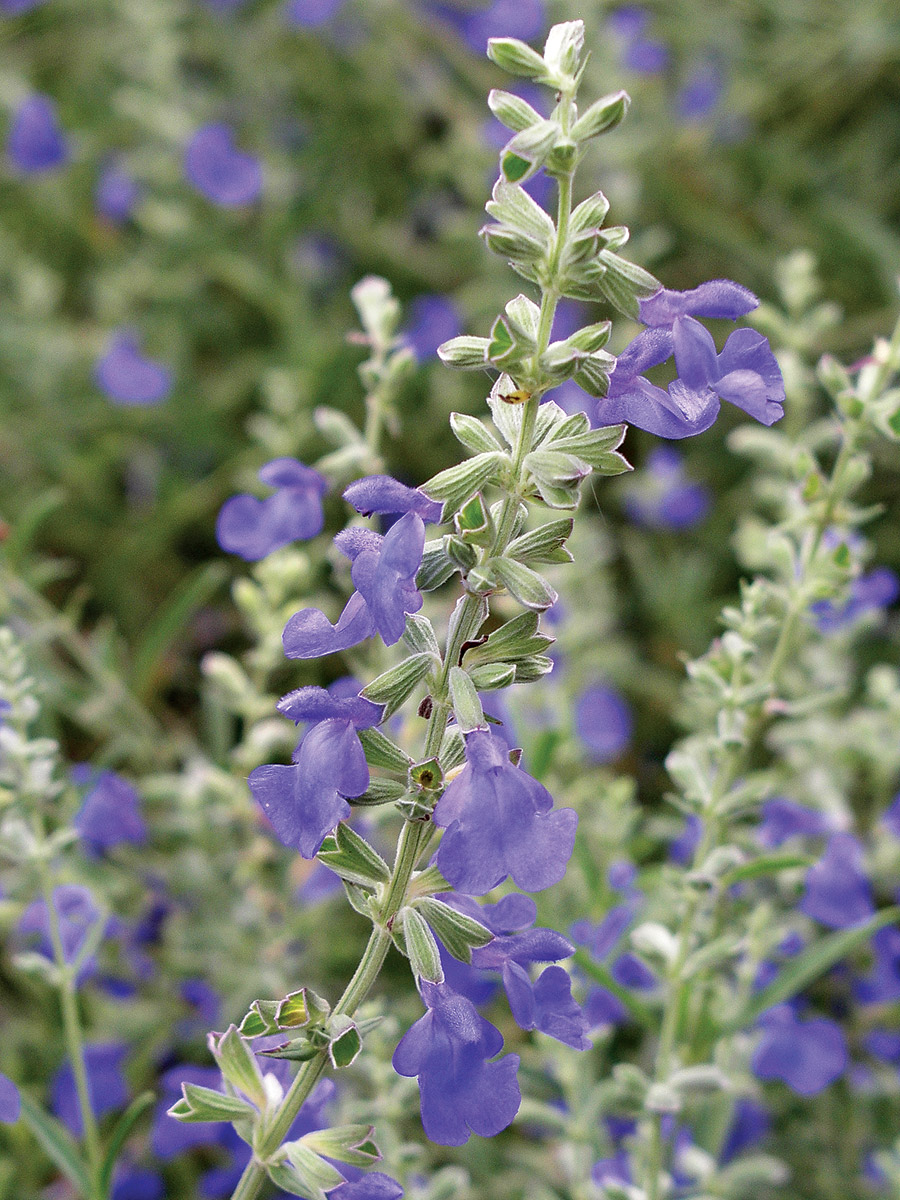 Name: Salvia azurea
Zones: 5–9
Size: 3 to 6 feet tall and 2 to 4 feet wide
Conditions: Full sun; prefers well-drained soil but can tolerate clay, dry, shallow, or rocky soil
Native range: Southeastern and Central United States
Blue sage is a fantastic late-summer-to-early-fall-blooming perennial. Attractive to numerous pollinators including bees and butterflies, it is also deer resistant and drought tolerant. I adore it for its willowy structure that allows it to sway gently with the breeze, while its azure blue flowers are a wonderful contrast to various goldenrods (Solidago spp. and cvs., Zones 3–9) that bloom around the same time. Native to a large portion of the United States—from Utah to North Carolina and Florida to Wisconsin—this hardy native can tolerate many growing conditions. It needs little care aside from cutting dead stalks away in late winter or early spring. Pruning it back by half in mid-June will keep it from falling over in late summer downpours.
---
Megan Lankford, a native plant educator and enthusiast, is the horticulture supervisor at the Botanical Garden of the Ozarks in Fayetteville, Arkansas.
View Comments