Northeast Regional Reports
Growing Specialty Radishes in the Northeast
These crops are particularly suited to our Northeastern climate and yield large fall harvests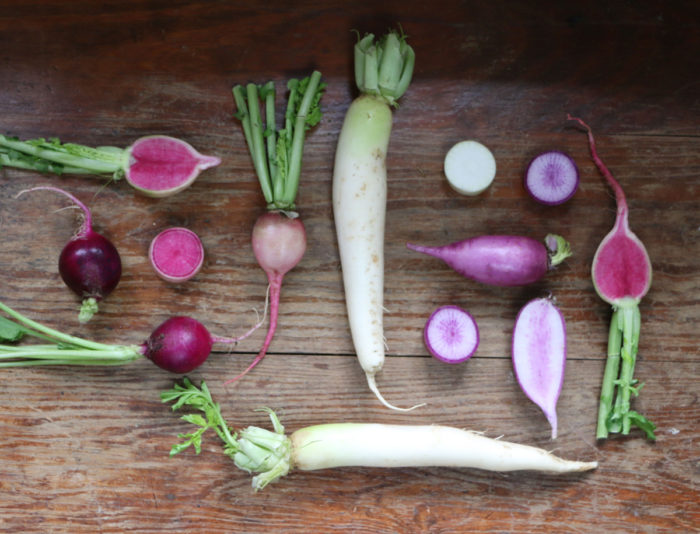 "Specialty" is a marketing and culinary term for vegetables that are rare, hard to find, foreign, unique looking, or otherwise not your typical garden variety. You may have seen specialty radishes featured at fine restaurants, at farmers' markets, and gracing endless social media posts. Specialty radishes seemed to have emerged as an overnight sensation. The truth is, the use of these crops in China, Japan, and Korea dates far into antiquity. Early Europeans didn't know what to do with them, often using them as cover crops or oilseeds, but in parts of China and Japan, their uses are nearly endless in cuisine and culture. And in fact, not all specialty radishes are Asian in origin, although I would argue that they are all more useful in cuisine than the tiny, red salad radishes you may be more familiar with.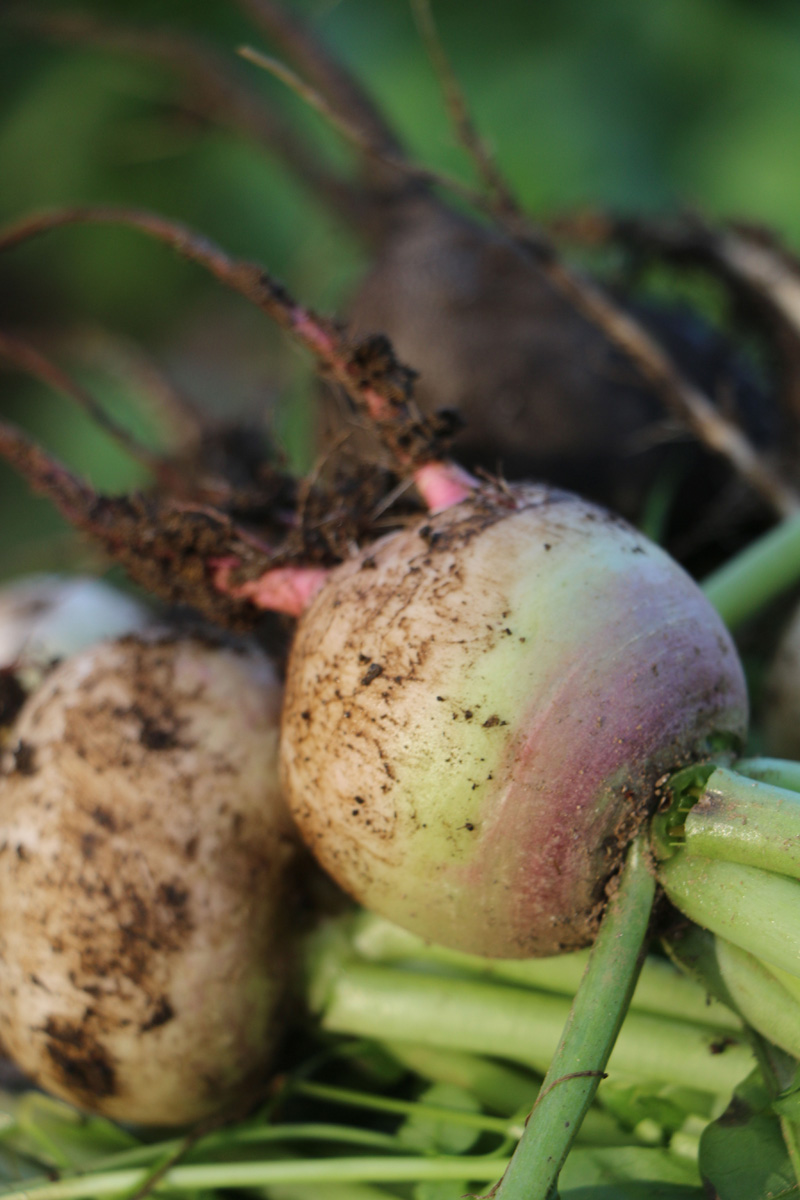 The Northeast climate
Gardeners in the Northeast have an edge over others. Specialty radishes are perfectly designed for the Northeastern climate, which characteristically begins with hot and humid weather in August but quickly turns colder and wetter as fall progresses. All specialty radishes enjoy those progressively cooler nights of late summer along with the rains and shortening days of autumn.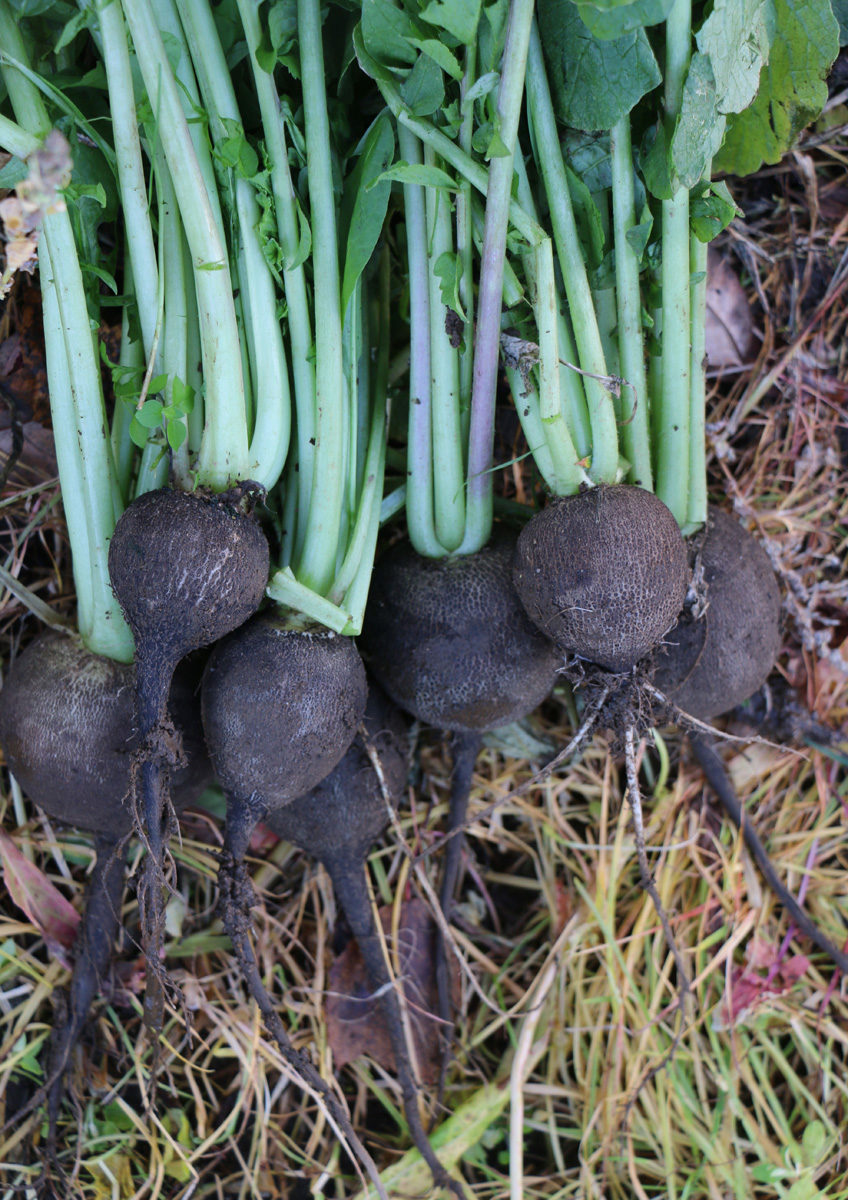 Growing crops in the fall
Fall crops are surprisingly easier to grow than spring or summer crops, as pests and weeds tend to slow down. Plus, space becomes available, as tomatoes, zucchini, and string beans have pretty much called it a day by September. A row or two of late-season specialty radishes can fill in these gaps quickly and easily. Take the gorgeous watermelon radish, for example. It can take just 60 days to mature to full size, or even earlier for smaller roots. A crop sown in mid-August can be ready by October, with harvests reaching later into fall.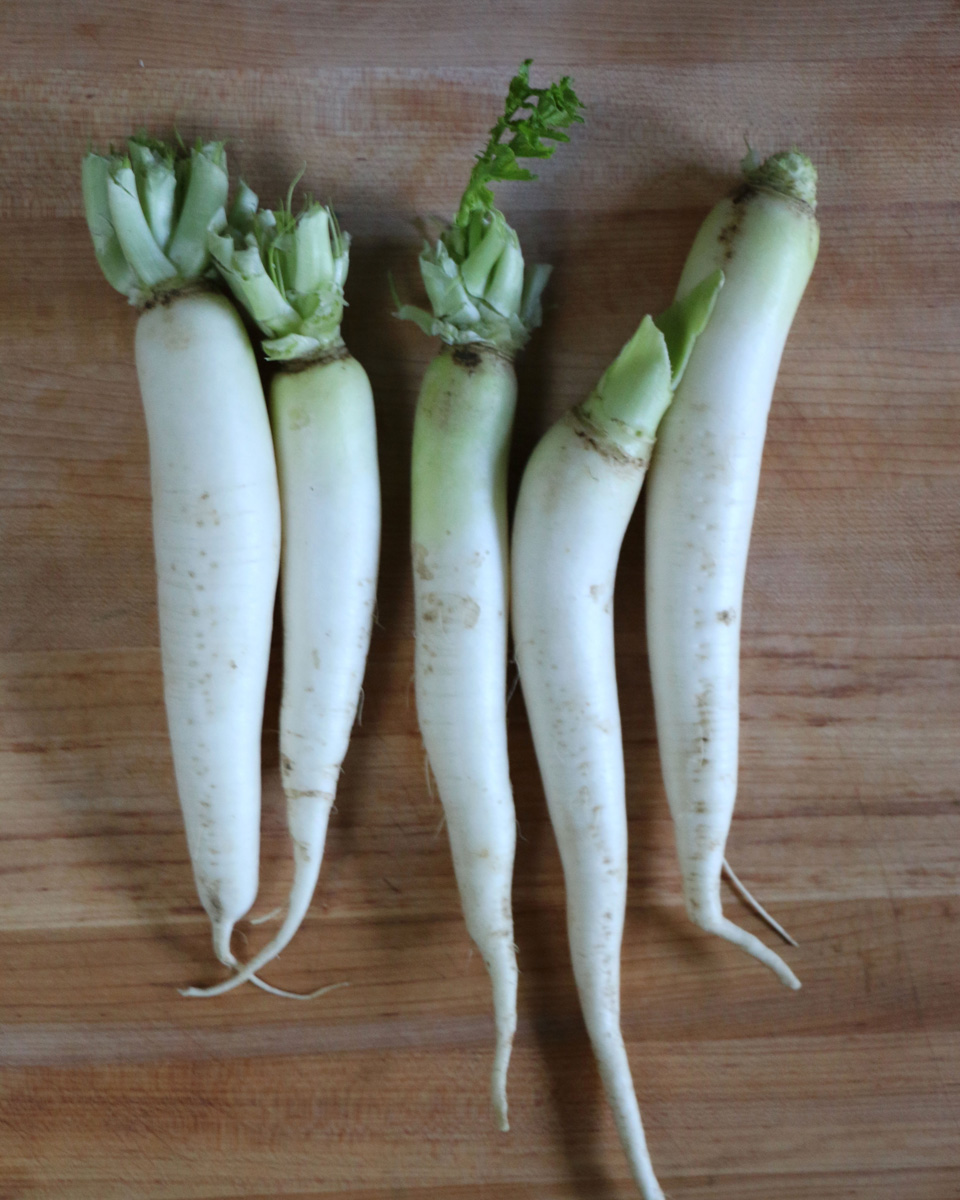 Controlling pests
Pests are few but can wreak havoc if you don't cover and protect seedlings and young plants from the get-go with a floating row cover. While flea beetles can nip at the foliage, that causes merely cosmetic damage. It's the cabbage root fly maggots that are far worse to contend with. While more of an early spring problem in the Northeast than a summer one, of the seven known summer hatches of the cabbage root maggot fly, the second-largest occurs near September. A floating row cover prevents the adults from laying eggs in the soil (it's the larvae that cause those brown tunnels in radish roots). A second insurance policy is to ensure that no brassica crops were grown for at least one season where you plan to raise radishes.
Seeding and care requirements
The seed for fall specialty radishes should be sown ½ to ¾ inch deep in furrows and thinned to 5 inches or more for larger roots. Timing is key, especially farther north. Count back from your first local frost date to ensure enough time for maturity.
I plant fall-maturing radish crops in the wettest part of my garden. While not swampy, it can get muddy after a storm or if a tropical depression blows up the East Coast and dumps a load of rain on the garden. Success does come with very consistent irrigation, either with a drip system or overhead sprinklers in use daily.
Late in the season, by early November, if we've been spared a hard freeze, I pull the crop. I wash and sort the roots, relegate the imperfect ones to kimchi and ferments, and store the balance in the produce drawer of the fridge for a month or two.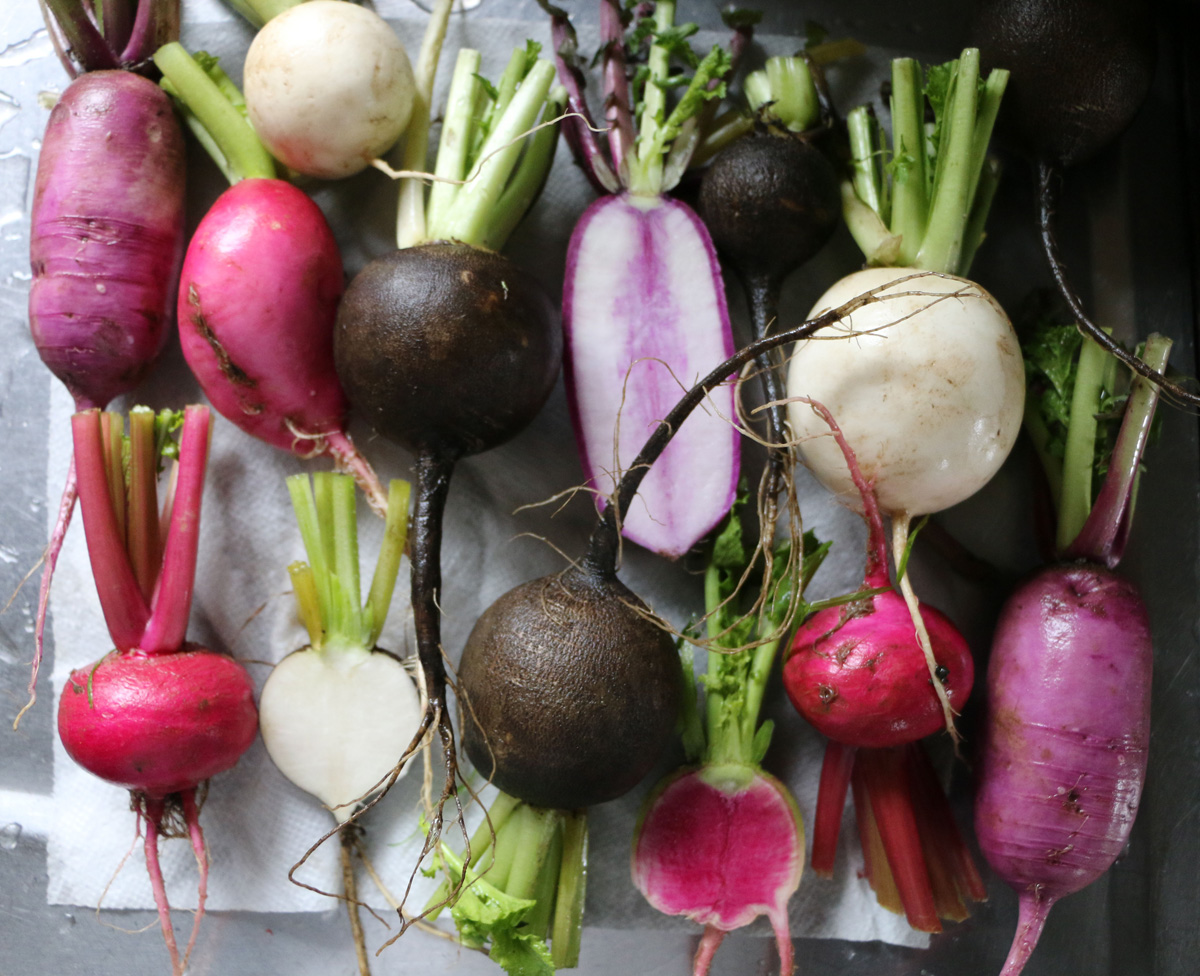 Select radish varieties
Watermelon radishes: Two suitable varieties are 'Red Meat' from Johnny's Selected Seeds and 'Mantanghong Improved' at Kitazawa Seed Co. (kitazawaseed.com). Many seed sources offer types listed simply as 'Watermelon Radishes'.
Daikon radishes: There are daikon-type radishes that are Chinese, Korean, and Japanese in origin. The Korean varieties are short and squatter, while the Japanese varieties are white and very long. Chinese varieties are often red. Of the shorter, squatter daikons, some are stunningly beautiful, with purple starburst patterns inside when cut, and some have pretty, greenish blush tones near the crown. Purple varieties include 'Bora King' from Kitazawa Seed, 'K.N. Bravo' from Johnny's, and 'Sweet Baby F1', a 2016 All-America Selections winner with multiple sources. Green-crowned varieties include 'Tae Baek Hybrid' from Kitazawa Seed, as well as 'Green Luobo Improved' and 'Alpine', both available at Johnny's. These are excellent for fermenting and particularly for kimchi.
While popular throughout much of Eastern Asia, daikon radishes are held in perhaps the highest regard in Japan. There, varieties are grown to perfection and used in a wide variety of dishes. These long, large, thick, white daikons are useful fresh in the kitchen or for pickling or ferments. 'Summer Cross No 3' is the standard choice and is available from many seed suppliers. 'Miyashige' produces the highest-quality roots but requires a slightly longer season (70 days) to reach full size; it is commonly harvested younger in northern gardens when just 12 inches long. 'Misyashige' is available at Seeds of Change and Southern Exposure.
Spanish black radishes: It may surprise you to learn that several specific Spanish black radish varieties are often sold simply as 'Watermelon' radishes. In fact, Spanish black radishes are old European varieties and were some of the first radishes to come to the colonies from Europe. Named radish varieties should always be your first choice over those with a generic label. (Would you buy and grow a packet of seeds if it just said "tomato"?). Look for newer introductions such as 'Nero Tondo' at Johnny's or 'Noir Gros Rond d'Hiver' at Botanical Interests for the best results.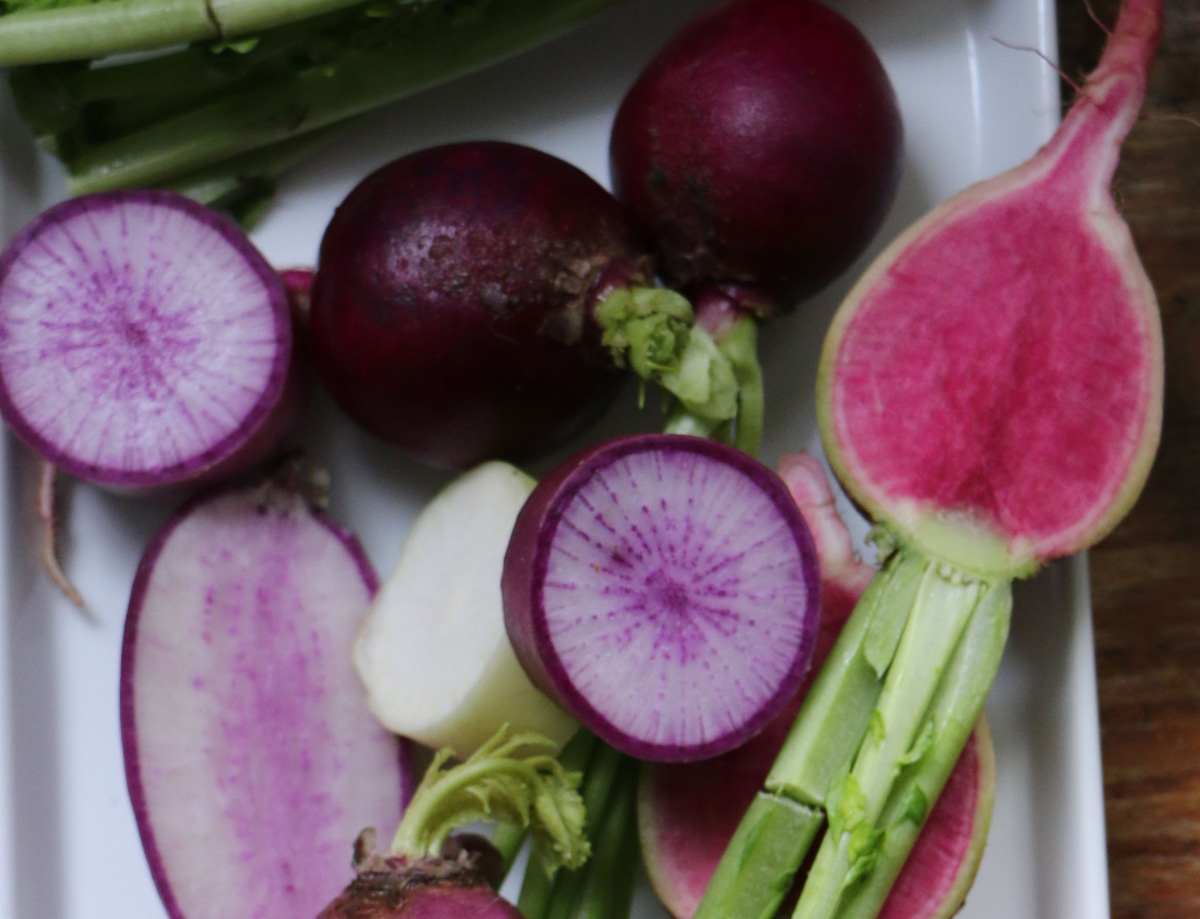 Suggestions for cooking
There are many types and varieties of late-season specialty radishes to grow today. All have their merits. The classic and most useful for kimchi and pickles are any of the daikon types, but who can turn down impressive raw slices of watermelon or Spanish black radishes in almost any salad? Recipes are everywhere on the internet, but I suggest simply grating a white daikon radish on a box grater to make the classic Japanese condiment oroshi. Use it to top off your next burger for a taste of Tokyo (I assure you, I experienced it!) that will blow your taste buds.
—Matt Mattus is a lifelong gardener and vice president of the Worcester County Horticultural Society. He's written two books: Mastering the Art of Flower Gardening and Mastering the Art of Vegetable Gardening.
View Comments