How-To
Tips for Getting Rid of Slugs and Snails
These five management methods will save your plants from slimy foes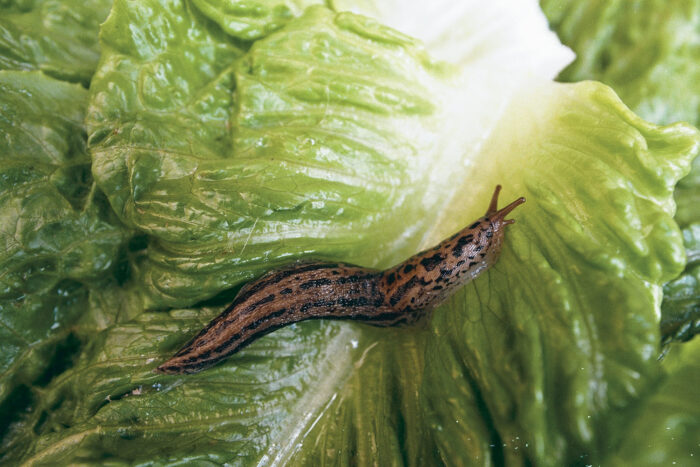 Silvery trails give them away: snails stalking the garden, using their single foot to glide along. Like footprints, slime trails provide clues to the behavior of these mollusks: where they're migrating from, where they're congregating, which vegetation they're attracted to.
Slugs may or may not provide such handy clues. Like snails, they emerge on damp nights, but they may retreat into the soil close to where they've been feeding, leaving no trails to their permanent hideaways. As the slime trails suggest, the solution to controlling slugs and snails lies in learning about their biology and behavior.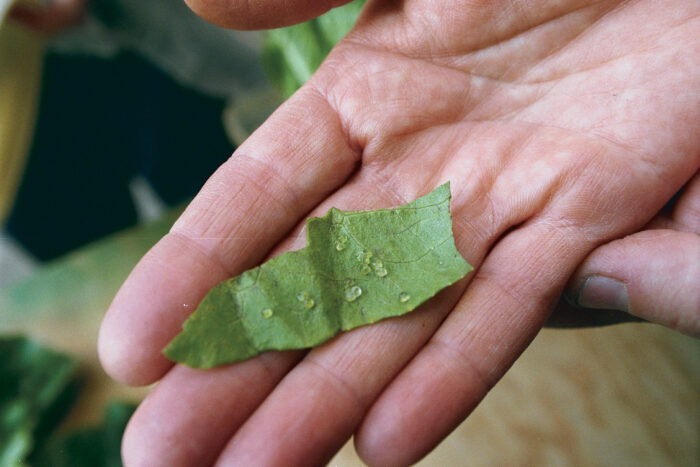 Controlling moisture is the key

 
Slugs and snails are closely related to shellfish, and all active phases of snail and slug life require moisture. Considering their watery origins, slugs and snails have adapted remarkably well to survival on land. 
For much, if not most, of the growing season across the country, rainfall, fog, or morning dew will provide enough dampness to encourage slugs and snails, and during dry spells, most gardeners deliberately water their gardens to enable plants to grow. So, in most cases, eliminating moisture altogether is impossible. Water management comes down to mitigating the effect of rainfall and watering.
If slugs and snails are a problem and you are watering overhead, do so early in the day so that plants have a chance to dry off before nightfall, when these pesky mollusks move about and feed. Where appropriate, use underground drip irrigation that leaves the soil surface dry. And build raised planting beds to ensure good drainage of upper soil levels.
When setting out plants, leave adequate space between them so that moving air can dry plant surfaces. Reduce the area blanketed by dense ground covers, or relocate dense plantings away from the vegetable patch. Thin out the lower levels of hedges and other shrubs so that sunlight and breezes can penetrate and dry the soil surface below. Remove old boards or pieces of wood and other debris that will retain dampness at the soil surface (unless you are deliberately using them as traps). These provide protected cover during the day and moist places preferred by slugs and snails to lay eggs.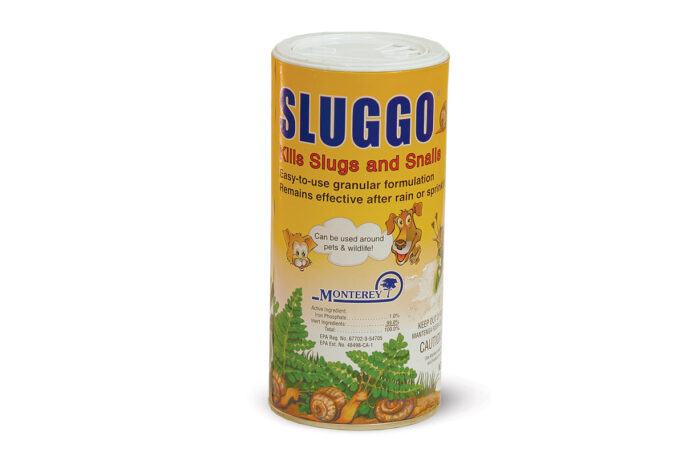 Handpick by night, trap by day
Once you've done your best to reduce unnecessary dampness and to eliminate hiding places, it's time to grab a flashlight and go hunting. About two hours after sunset is the right time to handpick slugs and snails. Bring along a container filled with soapy water or diluted rubbing alcohol. Captured slugs and snails will drown in soapy water and can be discarded in the compost pile or given a ceremonial burial in the garden, where they will decompose and provide nutrients for the next round of plants.
Handpicking may seem like an impossibly large job at the beginning. But by concentrating on the areas in most need of protection and by going out on as many consecutive nights as you can (slugs may not emerge every night), you can make a substantial dent in the local population.
You should augment your nighttime forays by setting traps and checking them by day. I have found that grapefruit halves, placed cut-side down, and overturned, unglazed clay pots are attractive to slugs and snails. If you use clay pots, you will find that a crushed snail or two left inside will attract others as it decays.
Place overturned pots on the shady side of plants so that the pots stay cool in the daytime, and leave the ground uneven so that snails can find the entrance under the rims. Wooden boards or asphalt shingles—kept cool with aluminum foil placed on their top side to reflect the sun and elevated from the ground with a pebble—also work.
Beer is a well-known attractant of slugs and snails because of the yeast it contains. Commercial yeast mixed with water can be used for the same effect. You must periodically empty out the dead mollusks and refill the trap. It's up to you how to dispose of any extra attractant.
Barriers reduce the numbers; baits are a last resort
If you're putting energy into trapping, it makes sense to create some barriers around the areas from which you are removing slugs and snails. Neither likes crossing dry or caustic materials, so diatomaceous earth, ashes, and sawdust spread on the ground all work as barriers, as long as they're kept dry. The catch is that the worst snail and slug problems arise when the weather is wet.
My solution when I garden in the rainy season is to place a thick layer of sawdust between plant beds as a partial barrier. If the sawdust is thick enough, slugs and snails are reluctant to crawl over it, and they won't lay eggs under it. To keep the barrier effective, I regularly add new layers of sawdust.
Because copper is repellent to slugs and snails, it can be used to create effective and permanent barriers—permanent, that is, until some vegetation droops or grows over the copper, permitting the mollusks to bridge the barrier. 
If you feel you must resort to chemical controls, use bait rather than sprays. Place the bait in containers that allow access only to slugs and snails, and position the containers in concealed locations where they cannot be picked up and played with by children or eaten by dogs.
A simple way to avoid contaminating your soil with bait is to place a small amount of the bait in an empty soup can and lay the can on its side. Slugs and snails will enter, take the bait, and die in the can. The dead bodies will attract more slugs and snails. In the kitchen garden, where young vegetable seedlings are the primary slug and snail victims, you should need to use bait for no more than one to three weeks, while the seedlings put on some growth. After that, the plants will be less susceptible to slug and snail damage, and you can remove the bait from the garden.
View Comments