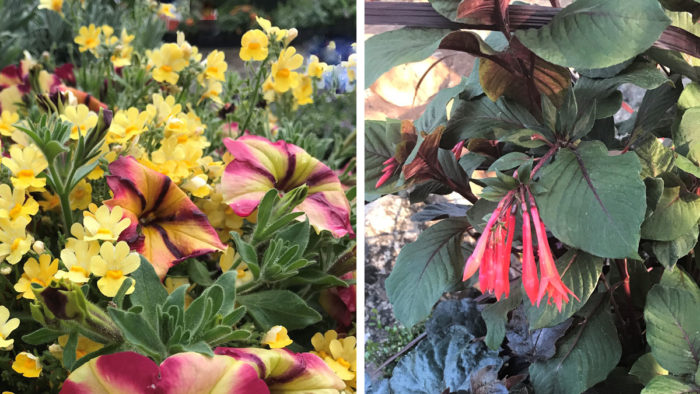 Are you confined to a balcony, deck, or patio and yet yearn to embrace your passion for all things horticultural? You have no reason to contain your enthusiasm. A window box, hanging basket, or pretty container or two is all you need.
Container gardening can also add an extra layer of interest, ambiance, and versatility to larger spaces; provide focal points to perennial beds or walkway edges; and dress up porches and entryways.
A wide variety of herbs and vegetables are perfectly happy in pots, producing surprisingly bountiful harvests for the container gardener. But a tub, trough, window box, or patio pot overflowing with colorful blooms or lush foliage is truly delightful. Consider the following six rules of thumb for beautiful containers.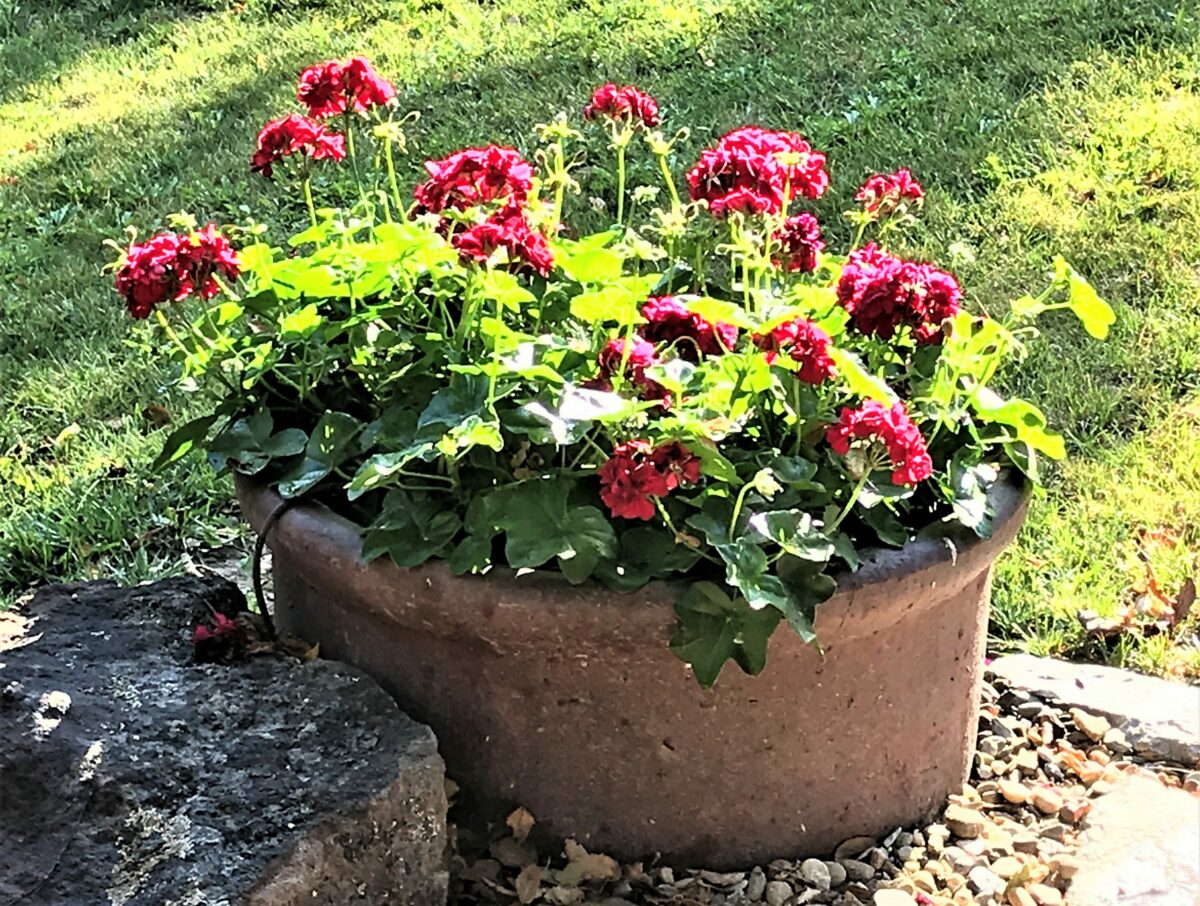 1. For a spectacular accent, mass plant multiples of a single variety.
The trailing, lightly scented Great Balls of Fire Merlot ivy-leaved geranium (Pelargonium peltatum cv., Zones 9–12) is a particularly dramatic choice for hanging baskets, window boxes, or pots big and small with its long-season, generous display of rich, ruby-red blooms. Grow this tender perennial in partial shade and in well-drained soil, watering lightly but regularly.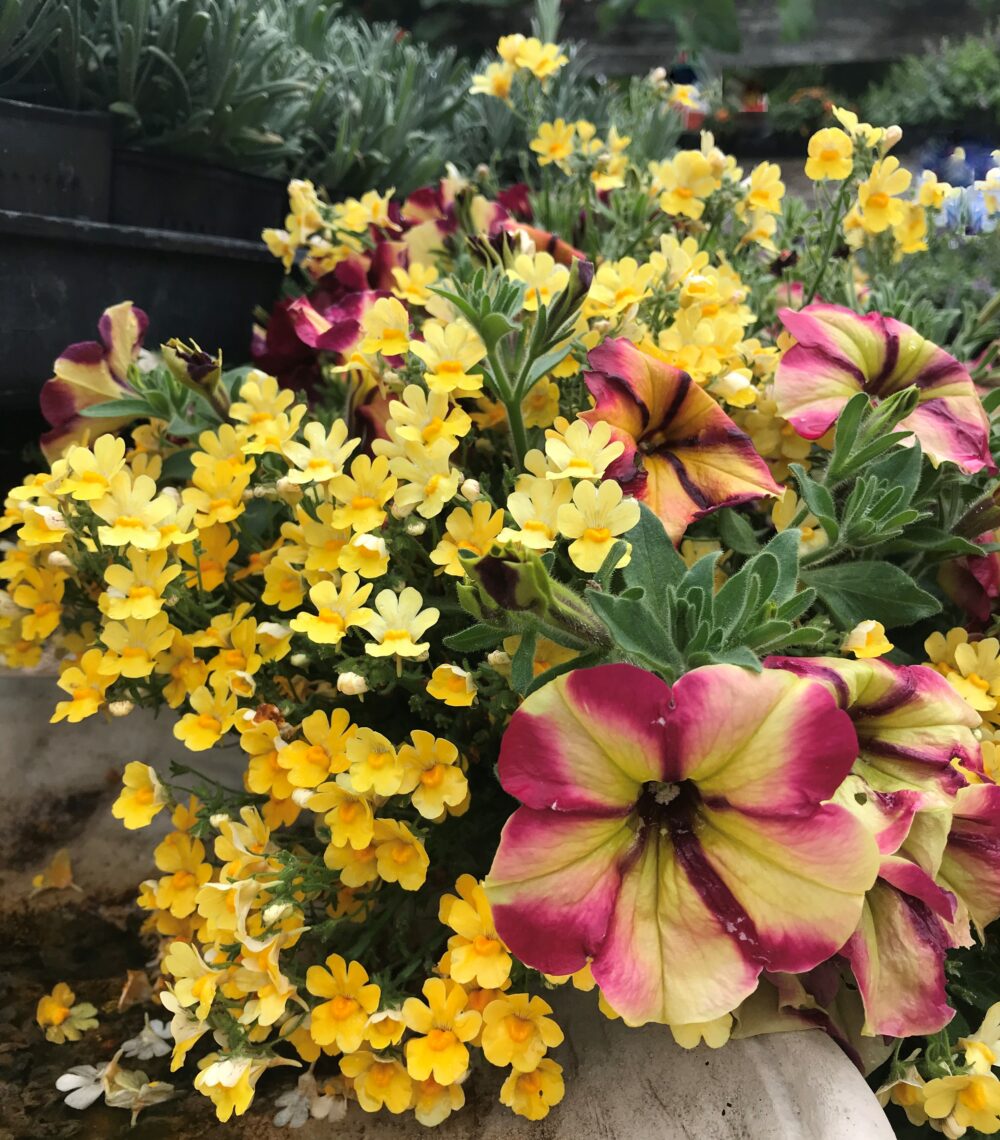 2. Pick a color palette, and mingle eye-catching bloomers.
This charming, jewel-toned petunia (Petunia cv., Zones 9–12) and the super-floriferous 'Nessie Plus Yellow' nemesia (Nemesia 'Nessie Plus Yellow', Zones 9–12) make the perfect match for any sunny location.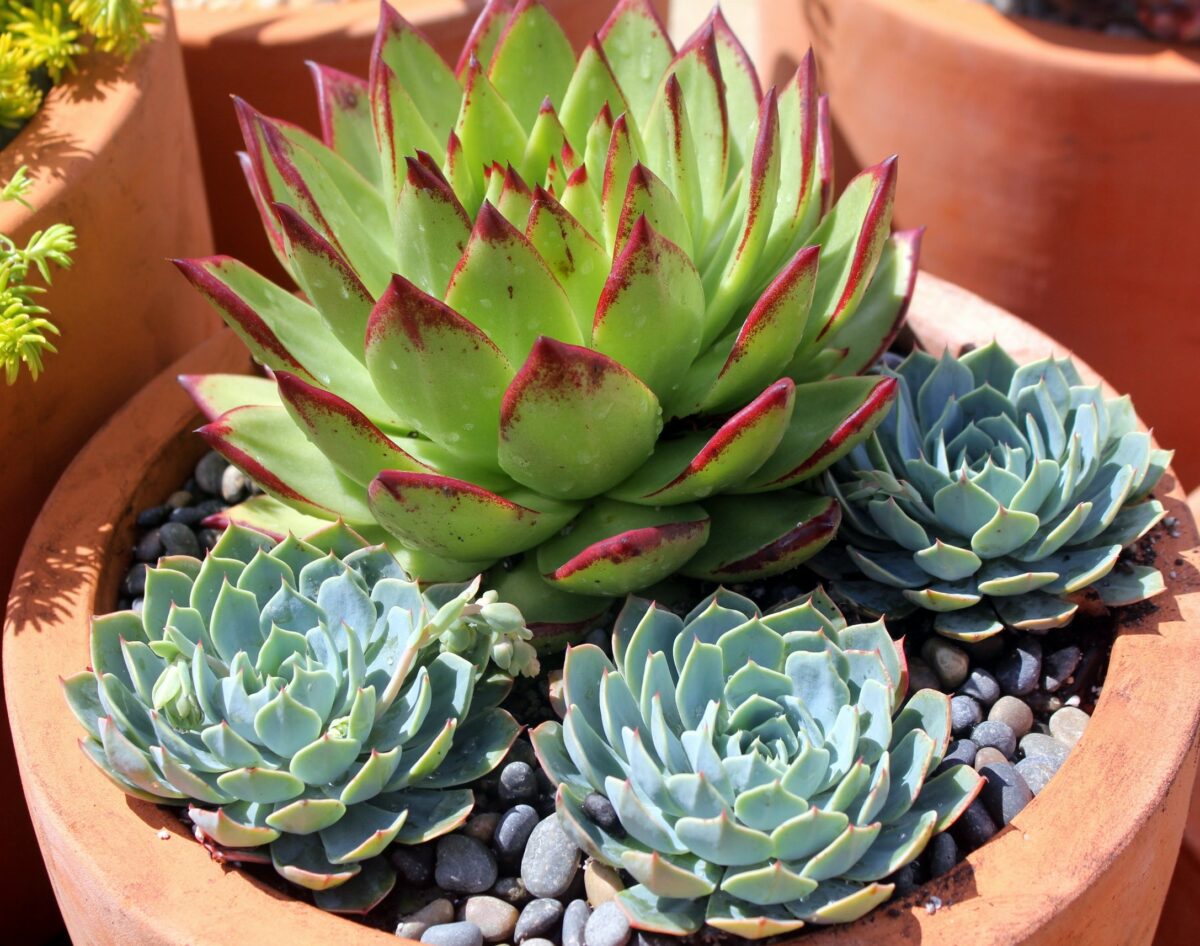 3. Design and put together a whole garden in miniature by either clustering multiple pots or combining a few favorites in one large container.
Like in-ground plants, container-grown plants have their sun-exposure, soil-type, and watering preferences. Be sure to choose plants with similar requirements for the happiest, healthiest container combinations.
4. Got shade? Use color and textural contrast to brighten up these areas.
Combine the luscious hummingbird-attracting Gartenmeister fuchsia (Fuchsia triphylla 'Gartenmeister Bonstadt', Zones 9–11), with smoky-hued 'Carnival Black Olive' heuchera (Heuchera × 'Carnival Black Olive', Zones 4–9). With its bright burgundy-red foliage, Festival™ Burgundy cordyline (Cordyline × 'JURed', Zones 8–11) makes the perfect backdrop, while the tiny-leaved miniature angel vine (Muhlenbeckia axillaris 'Nana', Zones 6–10) edges it all perfectly. For color and textural contrast and to brighten up this combo, tuck in some magenta-stemmed, cream-and-green-colored rainbow bush (Portulacaria afra 'Variegata', Zones 10–11) plants. Plant this shade-loving combination in a large container (a half–wine barrel or similarly sized pot is ideal) and in rich, moisture-retentive soil. Morning sun and regular water are appreciated.
5. Make a dainty drought-tolerant garden by putting together a winning combination of succulents.
'Ebony' wax agave (Echeveria agavoides 'Ebony', Zones 8–11) and burro's tail (Sedum morganianum 'Burrito', Zones 9–11) look particularly lovely planted together. Tuck large purple aeonium (Aeonium arboreum 'Zwartkop', Zones 9–11) between them to add textural interest and accentuate the darkness of 'Ebony' wax agave leaf tips. Make sure your container contains light soil, has excellent drainage, and receives shade during the hottest part of the afternoon. For an elegant finishing touch, add a quarter-inch layer of pea gravel to your creation.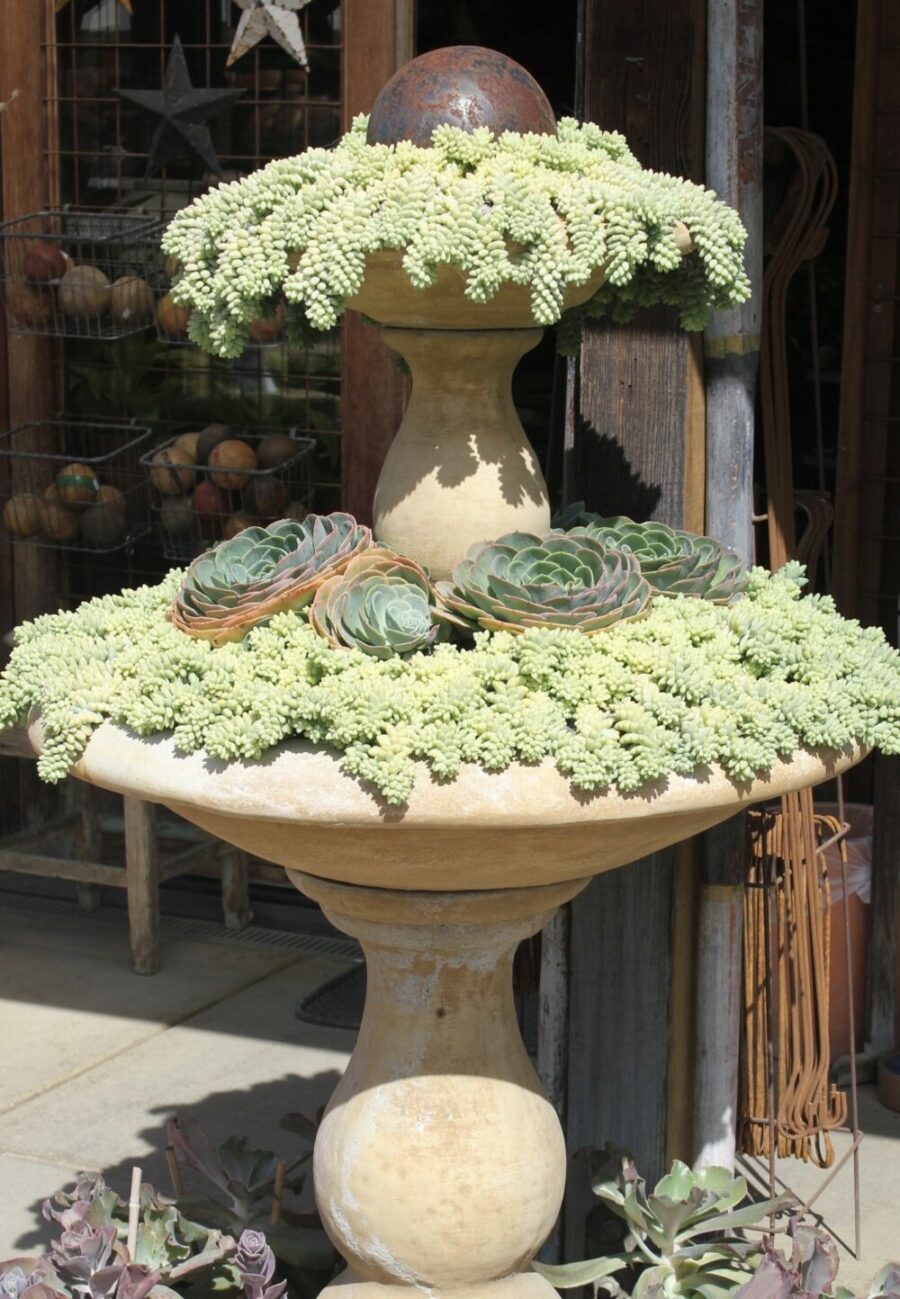 6. Bigger is better.
Get creative with containers of all sizes, shapes, colors, and materials, keeping in mind that bigger is better in the container gardening world. Greater soil capacity encourages plants to develop deeper, stronger roots, which results in bigger, healthier plants. A more substantial pot resists temperature fluctuations and retains moisture longer, reducing pressure on the gardener. Container gardening has another benefit: When temperatures plummet, the container can easily be sheltered from winter's worst chills.
For more container-gardening design ideas, check out Secrets to Wow-Worthy Containers. Have fun, and happy gardening!
—Fionuala Campion is the owner and manager of Cottage Gardens of Petaluma in Petaluma, California.
View Comments