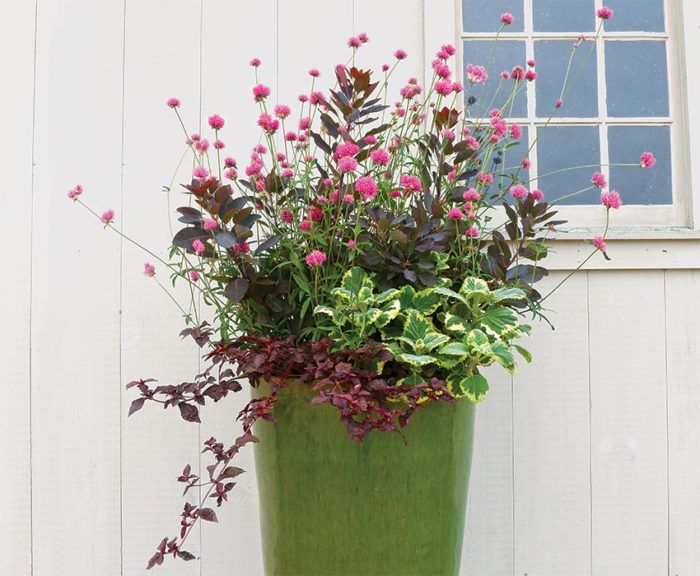 Containers are the answer for many landscape quandaries. Does your house seem too barren? Add a few containers to help soften edges and add some color. Do you have a limited amount of space but love plants? Containers are the answer.
They help to draw the eye into your design. They accentuate your usable outdoor space and help to blend it with the surrounding landscape. Specially designed containers are also a wonderful way to decorate for an event. Brightly colored plants help add a unique sensibility to any gathering.
A Challenge for the Creatively Minded
Containers are like a living canvas that the gardener can play with. They are a great challenge for the creatively minded, and planters come in an infinite number of sizes, colors, shapes and textures to choose from.  With the amount of possibility inherent in container gardening, however, having a recipe for what works, and knowing where to start and what to avoid, is imperative. See our secrets to wow-worthy containers below to help ignite your creativity and give you a general guide for how to be successful in container gardening including some plant suggestions and tips for putting it all together in a pleasing way.
---