Design
Out-of-the-Ordinary Containers for Shade
Try these unique textures and colors for pots that really shine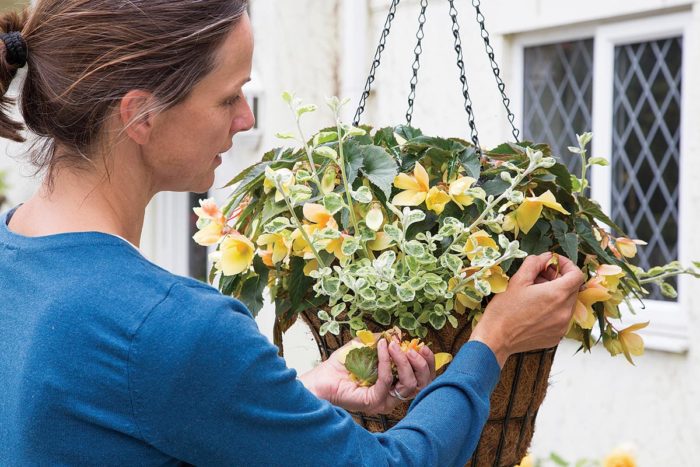 Do you feel like once you've seen one shady container design, you've really seen them all? I often feel that way, and I have no excuse for monotony since I have a nursery full of plants at my fingertips. But it seems that as gardeners we like to go back to what works. Sure, there may be a cooler, more eye-catching plant to use—but will it perform as well as my staple coleus or New Guinea impatiens? The truth is that there are many unusual shade plants that do wonderfully in container gardens. After years of experimenting with an array of perennials, tropicals, and just about every fern out there, I've found a series of colorful and textural options for shade that are both stunning and reliable. Many of these plants have now become my new staples. (Sorry, coleus.)
A monochromatic design stands out from the crowd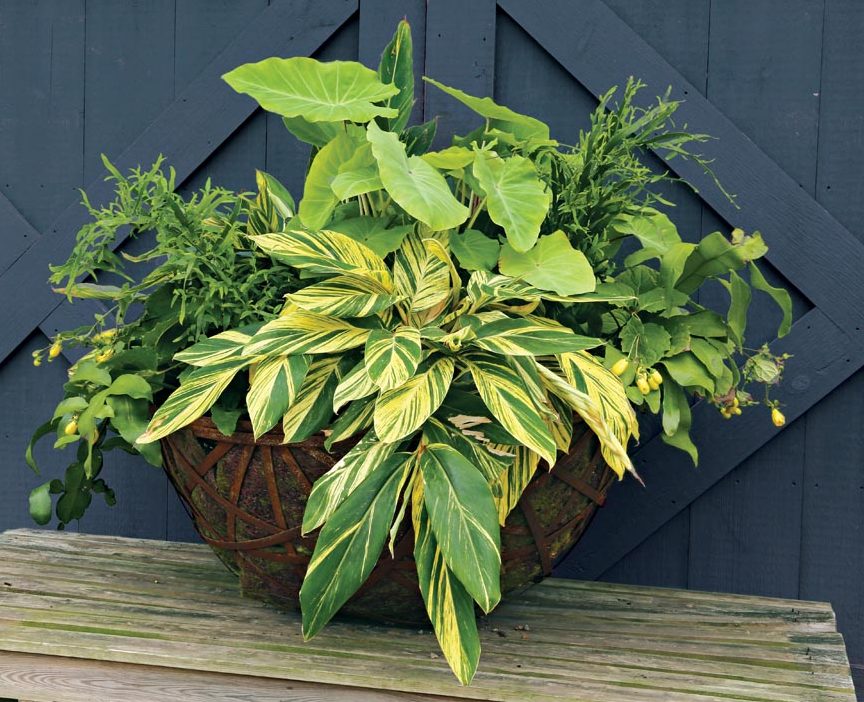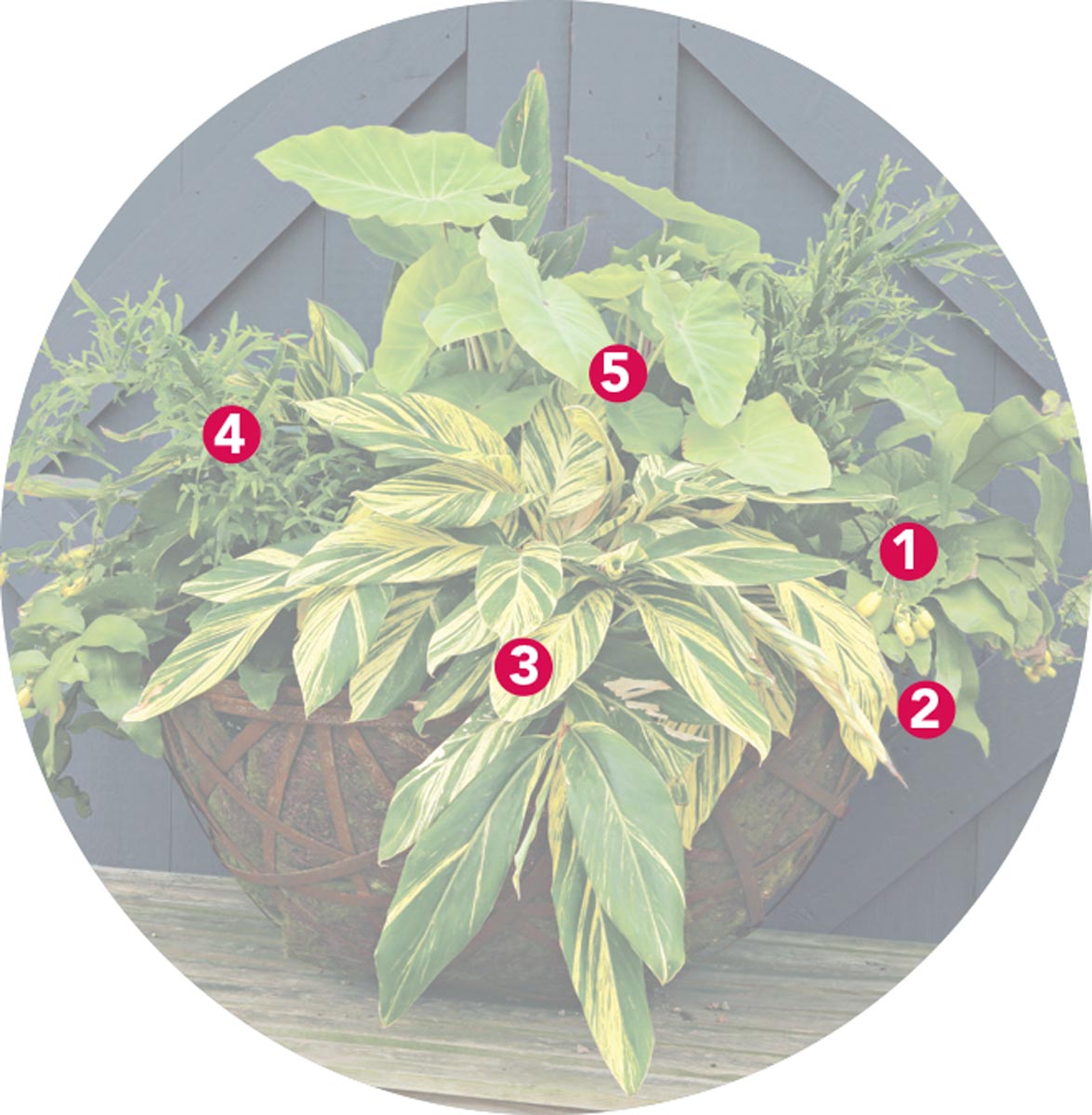 There is no law stating that in order to have impact a container must have a lot of color. This grouping has only various shades of green (from the chartreuse elephant's ear to the yellowish green stripes of the ginger). It's the playful combination of fine and coarse textures that steals the show, though. For example, the night-blooming cereus is a bulky, almost snakelike plant when seen by itself, but when paired with the finer fronds of the ribbon plant, it pops out visually.
Night-blooming cereus (Epiphyllum oxypetalum, Zone 10)
Yellow wax bells (Kirengeshoma palmata, Zones 5–8)
Variegated shell ginger (Alpinia zerumbet, Zones 8–11)
Ribbon plant (Homalocladium platycladum, Zones 9–11)
'Red-Eyed Gecko' elephant's ear (Colocasia esculenta* 'Red-Eyed Gecko', Zones 9–11)
There's no such thing as too bold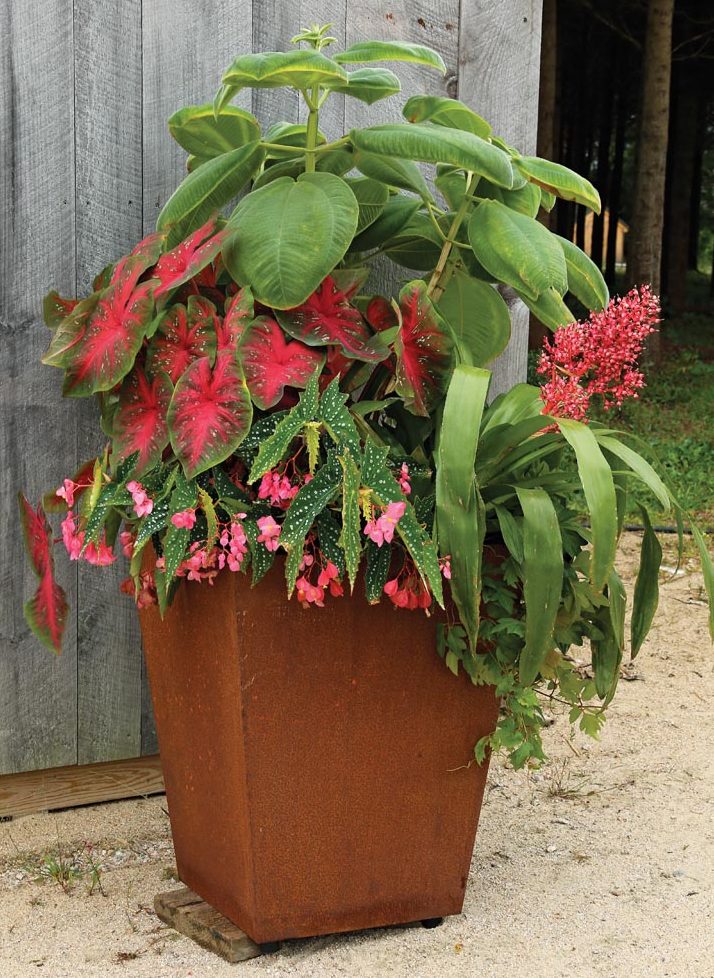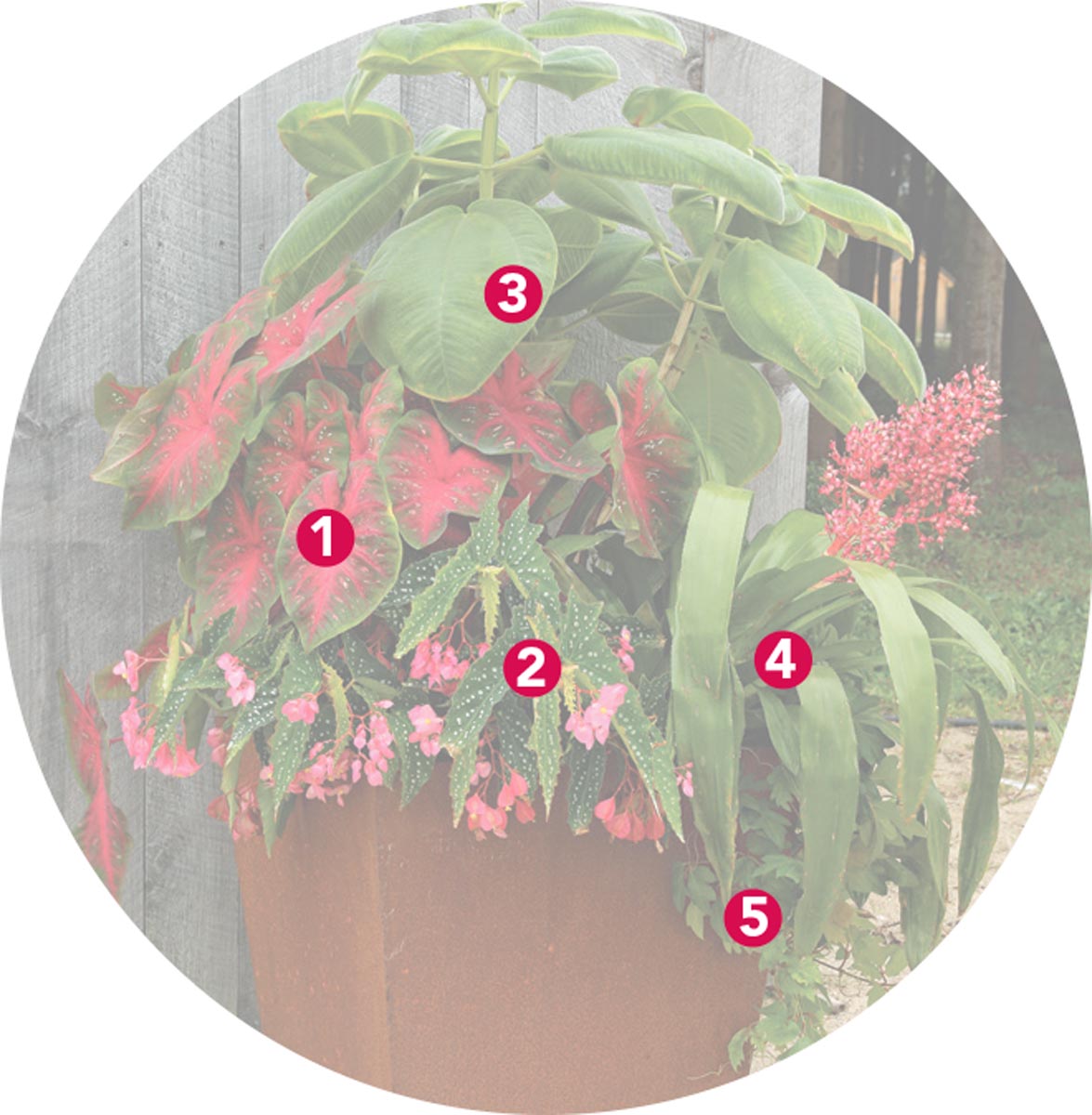 Usually a design has one "thriller," a big, bold plant whose presence overshadows all the rest and begs for attention. In this planter, I decided to let three focal-point plants duke it out for the spotlight (the caladium, the large-leaf glory flower, and the bromeliad). The grouping ends up looking like one big bold mass, drawing the eye up and down the pot. The red-pink accents provided by the bromeliad bloom are perfectly echoed by the caladium leaves and begonia blossoms. This pot will need some filtered sunlight, so a partial shade spot is best.
'Red Flash' caladium (Caladium 'Red Flash', Zones 9–11)
'My Special Angel' begonia (Begonia 'My Special Angel', Zones 9–11)
Large-leaf glory flower (Tibouchina grandiflora, Zones 10–12)
Bromeliad (Aechmea weilbachii cv., Zone 12)
Grape ivy (Cissus alata, Zones 10–12)
Similar habits are OK if there are contrasting textures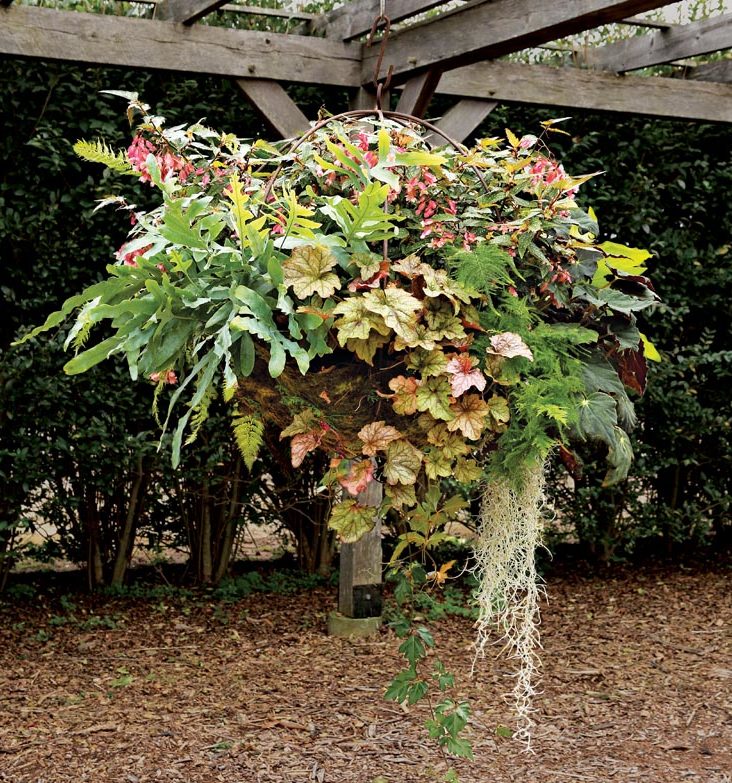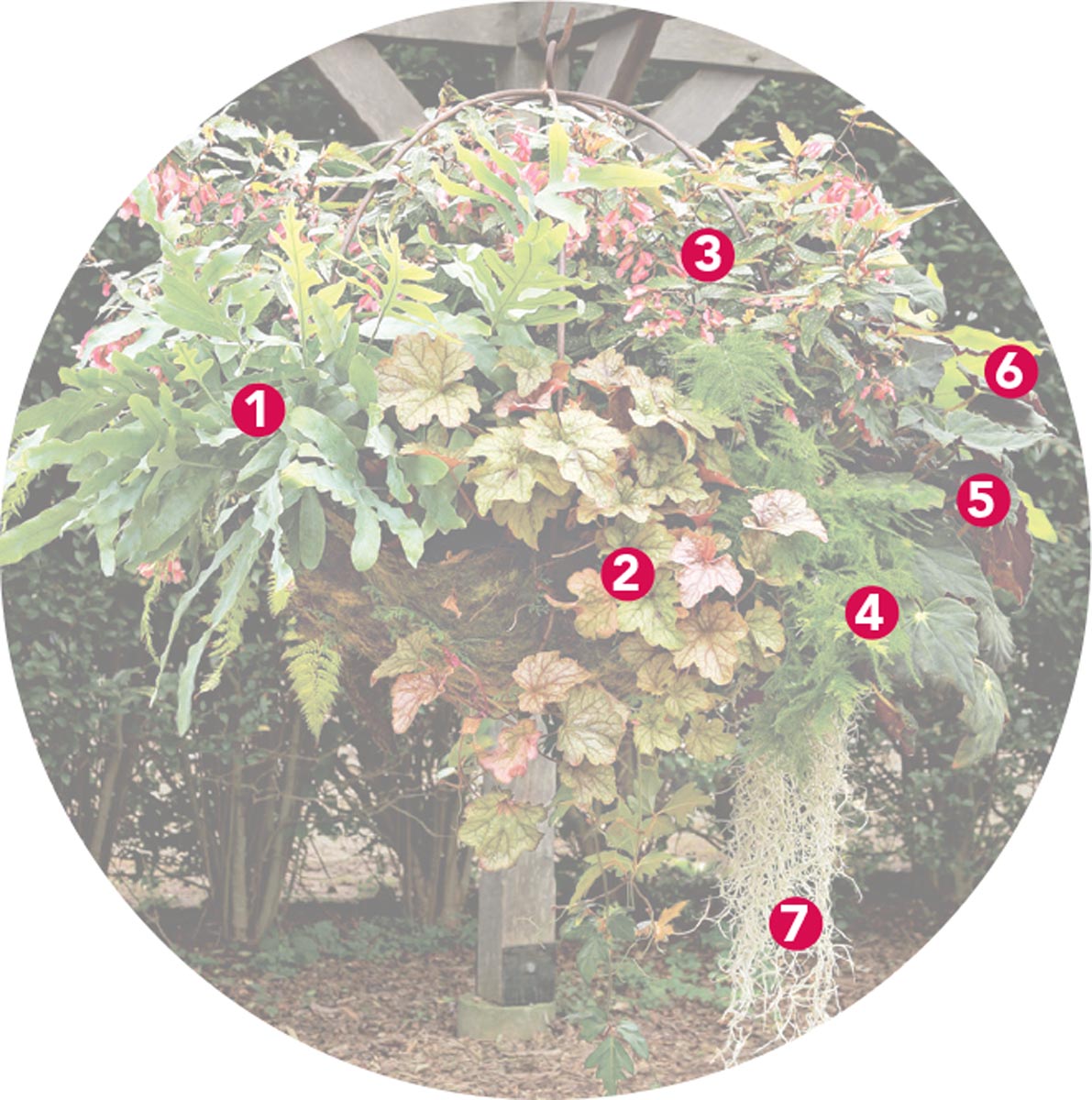 I get bored by seeing the same one-type-of plant-per-pot hanging baskets that many nurseries have made the norm. Instead, I filled this coco-liner basket with an assortment of plants with similar rounded habits (anything too tall would have looked awkward). With no clear focal-point plant, you would think the combination wouldn't work. To add interest, though, I made sure that for every plant with bold texture (like the blue star fern) I planted one with fine texture (like the asparagus fern). The pairings have an energy that is hard to put into words. Colorful punches from the heuchera and begonias further elevate the design.
Blue star fern (Phlebodium aureum, Zones 8–10)
Dolce Creme Brulée® heuchera (Heuchera 'TNHEU041', Zones 4–8)
Begonia (Begonia cv., Zones 9–11)
Asparagus fern (Asparagus setaceus, Zones 9–12)
'Black Velvet' begonia (Begonia 'Black Velvet', Zones 9–11)
Bird's nest fern (Asplenium nidus, Zones 11–12)
Spanish moss (Tillandsia usneoides, Zones 8–11)
Darker colors need a pop of chartreuse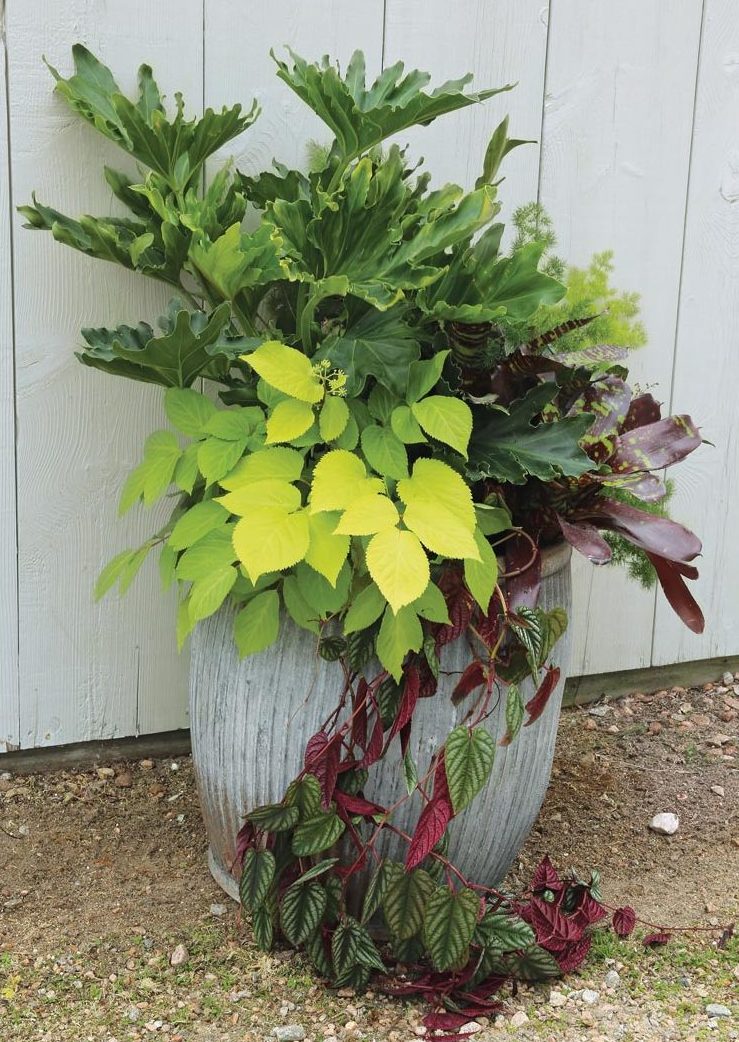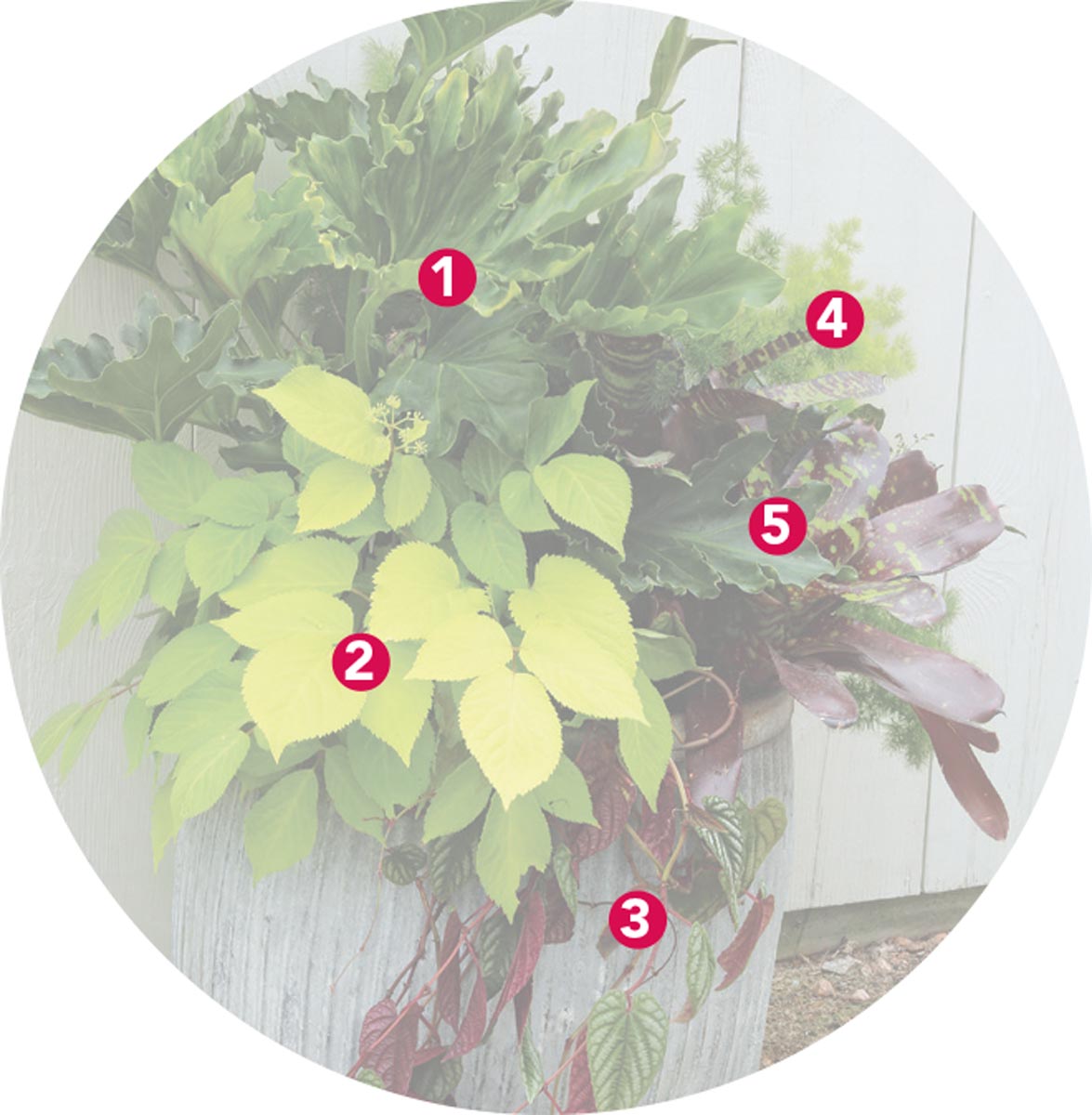 Purple and burgundy plants can be a big no-no in the shade because they just end up looking like giant black holes in your pots. To make them work, try pairing plants like rex begonia vine and bromeliad with a shock of chartreuse. Here the 'Sun King' aralia contrasts beautifully with the darker hues and makes them come forward visually instead of receding into a black abyss.
'Hope' philodendron (Philodendron selloum 'Hope', Zones 9–11)
'Sun King' aralia (Aralia cordata 'Sun King', Zones 4–8)
Rex begonia vine (Cissus discolor, Zone 11)
Ming fern (Asparagus retrofractus, Zones 9–11)
'Green Eyes' bromeliad (Neoregelia 'Green Eyes', Zone 12)
Silver shimmers like no other hue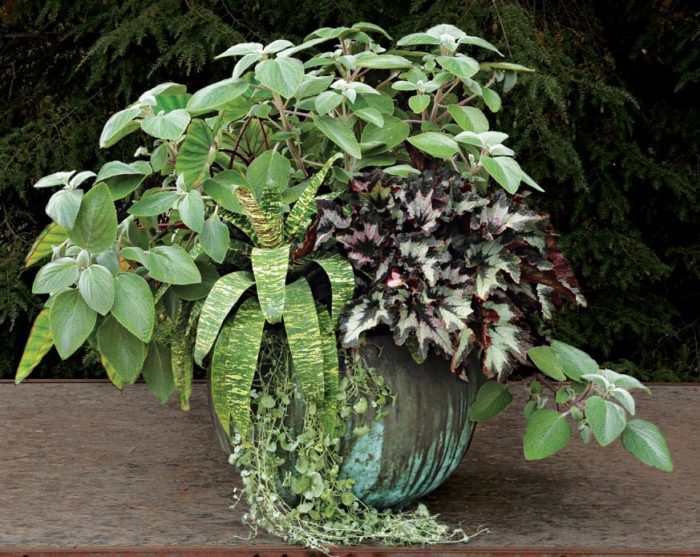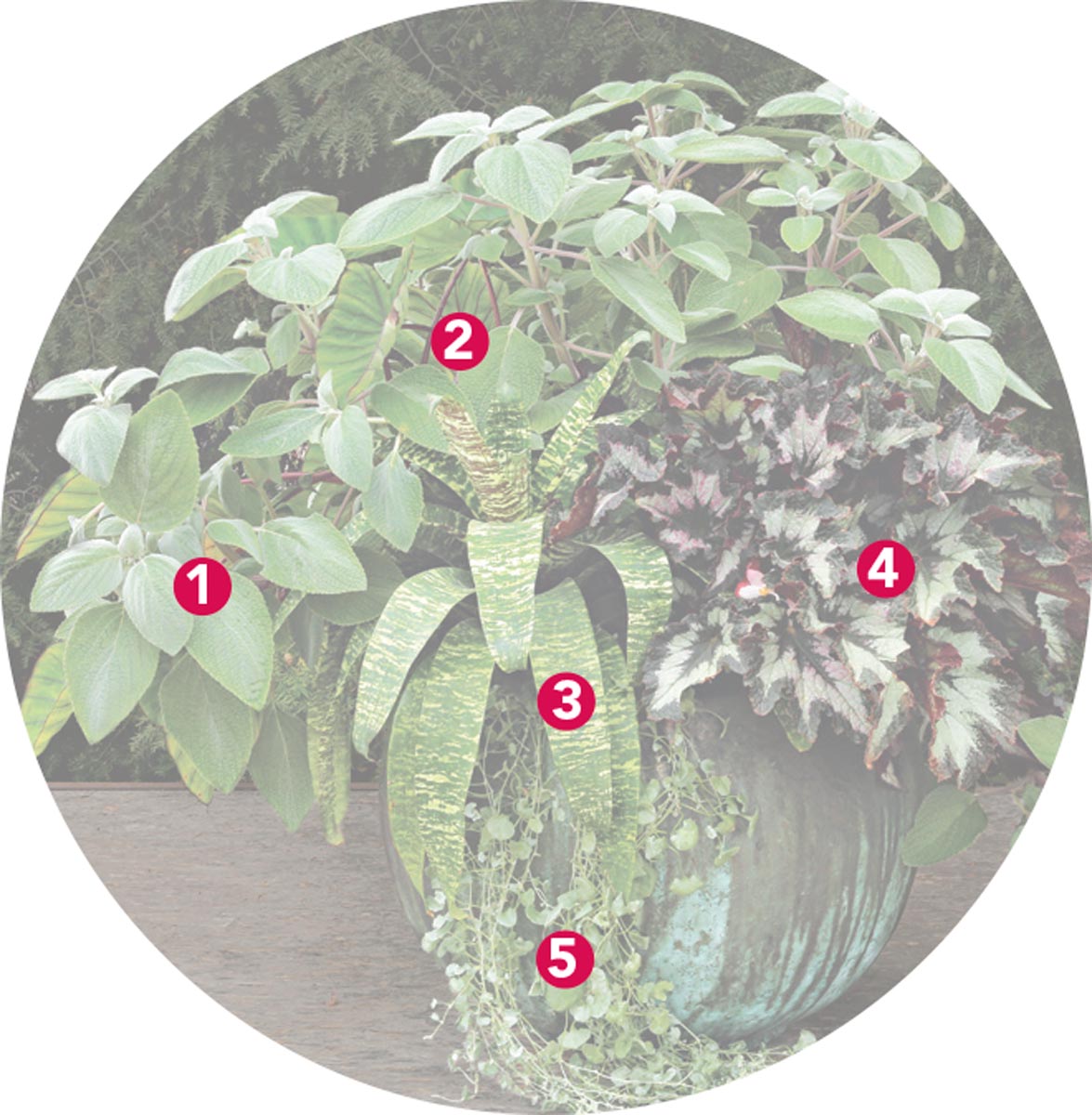 If you want a container that is guaranteed to stand out in the shade, plant it with an assortment of silver-hued beauties. Whether your spot is dark and dreary or gets a half-day of sun, silver and variegated plants take what little light there is and reflect it back like a mirror. That gives designs like this one an ethereal quality that draws folks in for a closer look from across the yard or patio. The fuzzy texture of the plectranthus leaves and shiny smoothness of the bromeliad blades provide another level of interest too.
'Silver Shield' plectranthus (Plectranthus argentatus 'Silver Shield', Zones 10–11)
'Rhubarb' elephant's ear (Colocasia esculenta* 'Rhubarb', Zones 9–11)
Bromeliad (Aechmea chantinii cv., Zone 12)
'Jurassic Silver Point' rex begonia (Begonia 'Jurassic Silver Point', Zones 9–11)
Dichondra (Dichondra argentea 'Silver Falls', Zones 10–12)
*These plants are considered invasive in some areas. Please check invasiveplantatlas.org or your state's list of invasive plants for more information.
---
Don't underestimate the importance of airflow
In order to achieve a full and lush look in containers, we tend to plant things closer than we would in the garden. This can become problem­atic because airflow is diminished and fungal diseases can set in—especially in shady areas where evaporation from the sun is further limited. Here are a few tips for making sure your shade containers don't become petri dishes of mildew and fungus.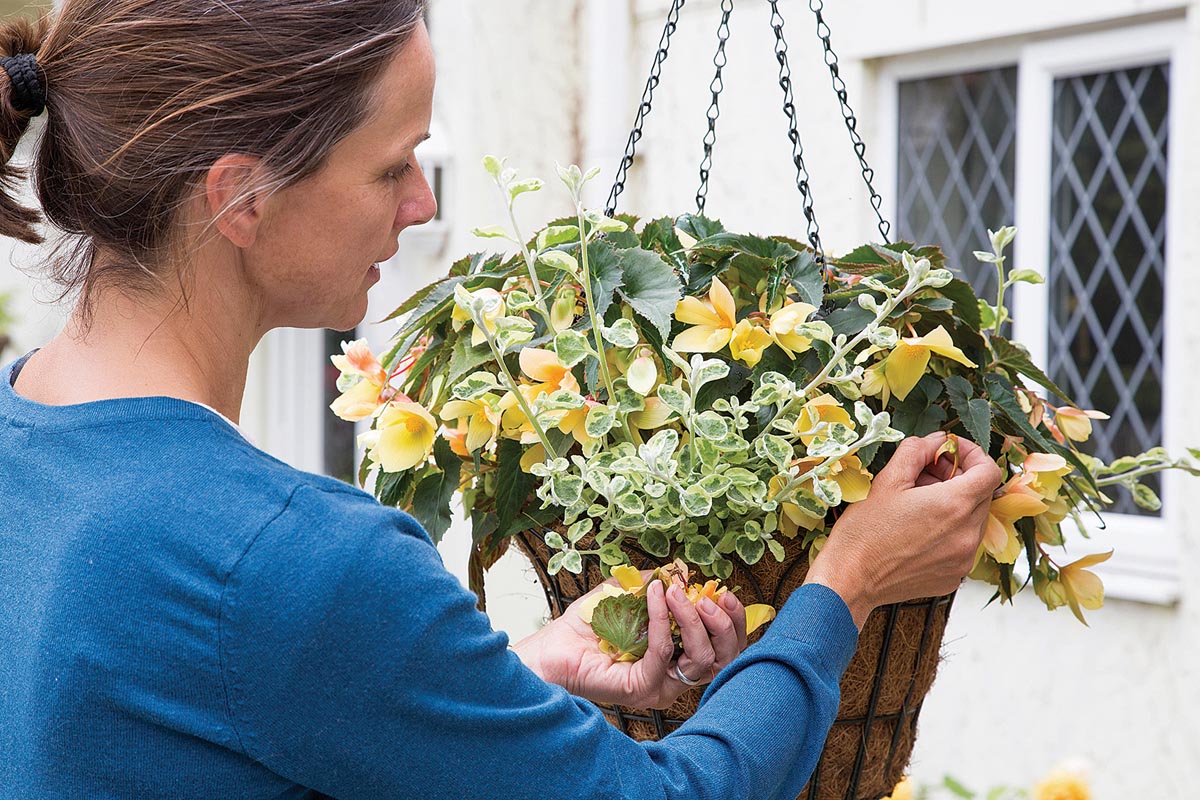 Plant closely, but not too closely
It's fine to want fullness in your containers, but remember that plants do grow. Cramming a dozen plants into a 12-inch pot is only going to lead to trouble—a lack of airflow and too much root competition for starters.
Don't overwater
Shady containers will likely need to be watered less than their sunny counterparts. The key to watering shade pots is to do it infrequently but deeply (depending on the conditions). Soggy pots are asking to be breeding grounds for fungal diseases.
Remove squishy spent blooms
Flowering shade plants like begonias are beautiful, but their fleshy spent blooms turn slimy quick. This detritus is another catalyst for fungal diseases, so it's best to do a weekly clean-out of the old blossoms (photo above).
---
Sarah Partyka is the owner of The Farmer's Daughter in South Kingstown, Rhode Island.
Photos, except where noted: Danielle Sherry.
View Comments