Design
Container Garden Design Using Just Three Plants
Five designers prove that you don't have to go overboard to have a gorgeous container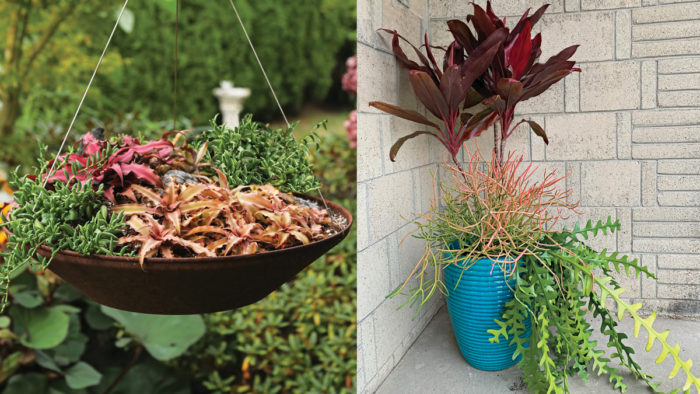 It's easy to get carried away with container design, adding plants until the pot overflows. But simple designs can be stunning too, so the FG editors asked five designers to show us what they can do with just three plants. They could use more than one "copy" of a particular plant, but each container in this article only has three cultivars.
The designers came through with some great ideas. We have heat-and drought-tolerant beauties from the Southwest, a combo anchored by a redbud from California, some eclectic tropicals from our Midwest designer, a large-scale shade container from our Northeast contributor, and some standout perennial combos from the Northwest. If you had to choose just three, what would they be?
Fine detail at eye level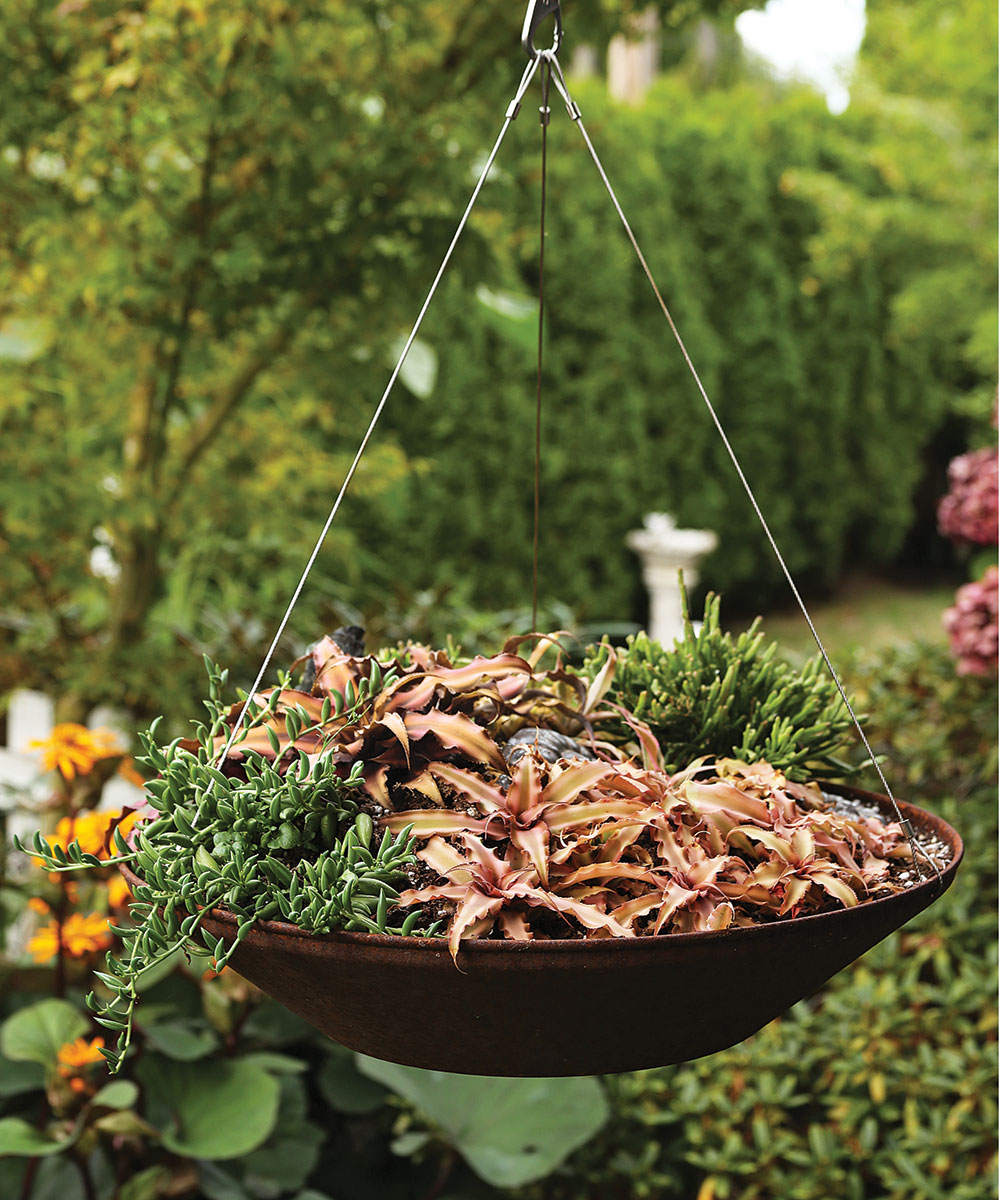 Space is at a premium in my small garden, and containers allow me to make room for more plants. A hanging dish in a sheltered location was a good solution for these three, which all appreciate bright shade with protection from intense sun. The dish puts a spotlight on the delicate features and subtle colors of these small-scale beauties.
1. String of bananas (Senecio radicans, Zones 10–11)
2. 'Pink Starlite' earth star (Cryptanthus bivittatus 'Pink Starlite', Zones 10–11)
3. Coral cactus (Rhipsalis cereuscula, Zones 9–10)
| | |
| --- | --- |
| | Designer: Cherry Ong • Northwest |
Bold shapes for shade
A trio that can take the heat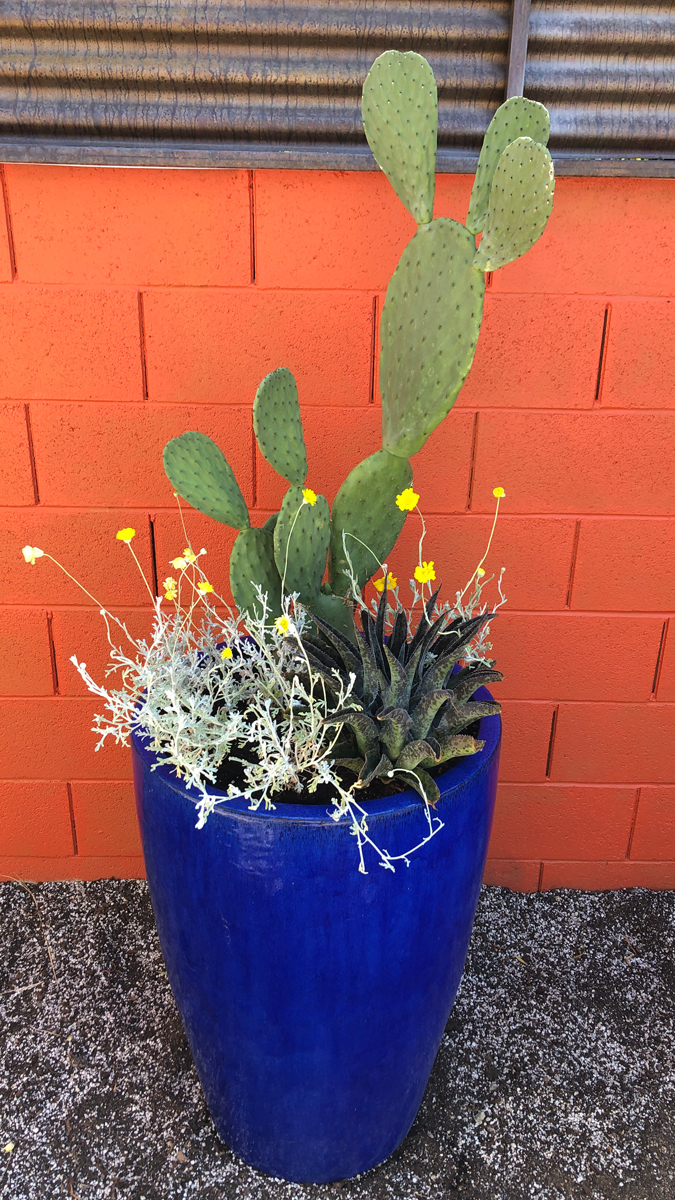 Dramatic color from spring through fall
A hot combination of tropical textures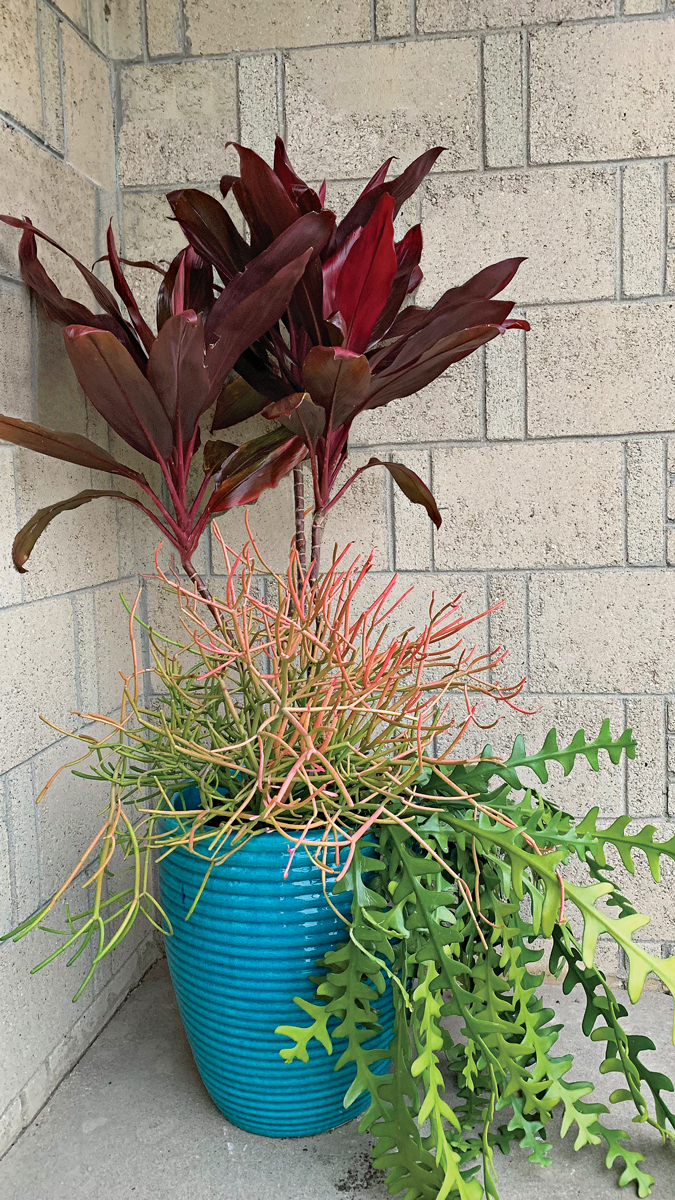 View Comments