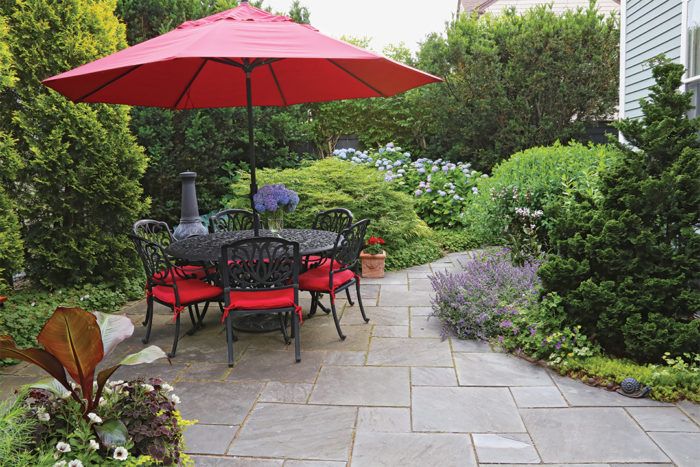 After the past year of restricted travel and lots of time spent "vacationing" at home, gardeners are more convinced than ever about the importance of making their outdoor spaces extensions of their homes. The style and location of these open-air living areas should be well thought out, and they should blend into the surrounding landscape. Yes, you can go to the extreme of creating a backyard filled with garden rooms of different themes, but fortunately, there's hope for all of us who don't want to start from scratch or go quite to that level.
What do we mean by "outdoor design and living"? Well, most of us work hard to make our landscapes as visually appealing as possible. But what good is a great-looking garden if you only look at it instead of live in it? Incorporating modest patios, or widening a path, or even adding some soft lighting can make an outdoor space more inviting—a place where you want to stay and linger instead of just walk through.
In this collection of articles, you'll find ideas for making patio seating areas more comfortable, tips on creating outdoor rooms, and even some guidance on making your deck more private. We even offer folks who are limited by space ways to make their small footprint an outdoor oasis. Simple style and location changes can completely alter the feel and functionality of an outdoor living space.
These inspiring articles are the blueprint for achieving a worthy vacation destination, right out the back door.
In this collection you'll find:
Plans for creating garden rooms
Steps for perfect seating areas
Plans for outdoor entertaining
Tricks for making a small outdoor living space seem larger
Insight into how personal touches make an outdoor space feel comfortable
Container planting plans for privacy
Guidance on giving an outdoor space good flow
Outdoor lighting ideas for every budget
---