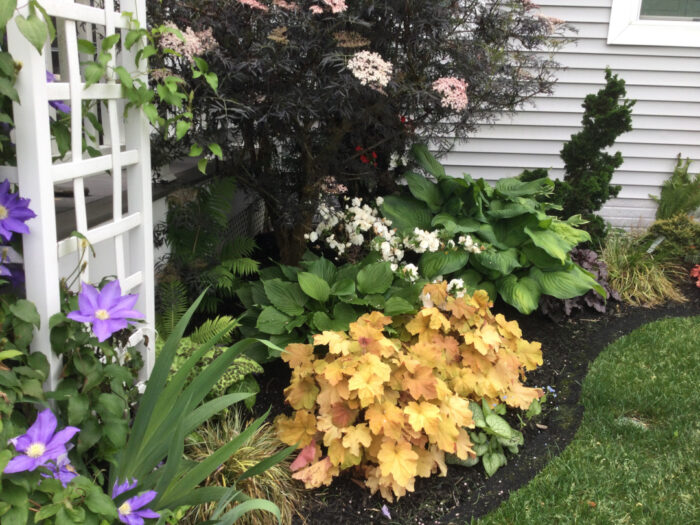 Today we're visiting Veronica Labate's garden.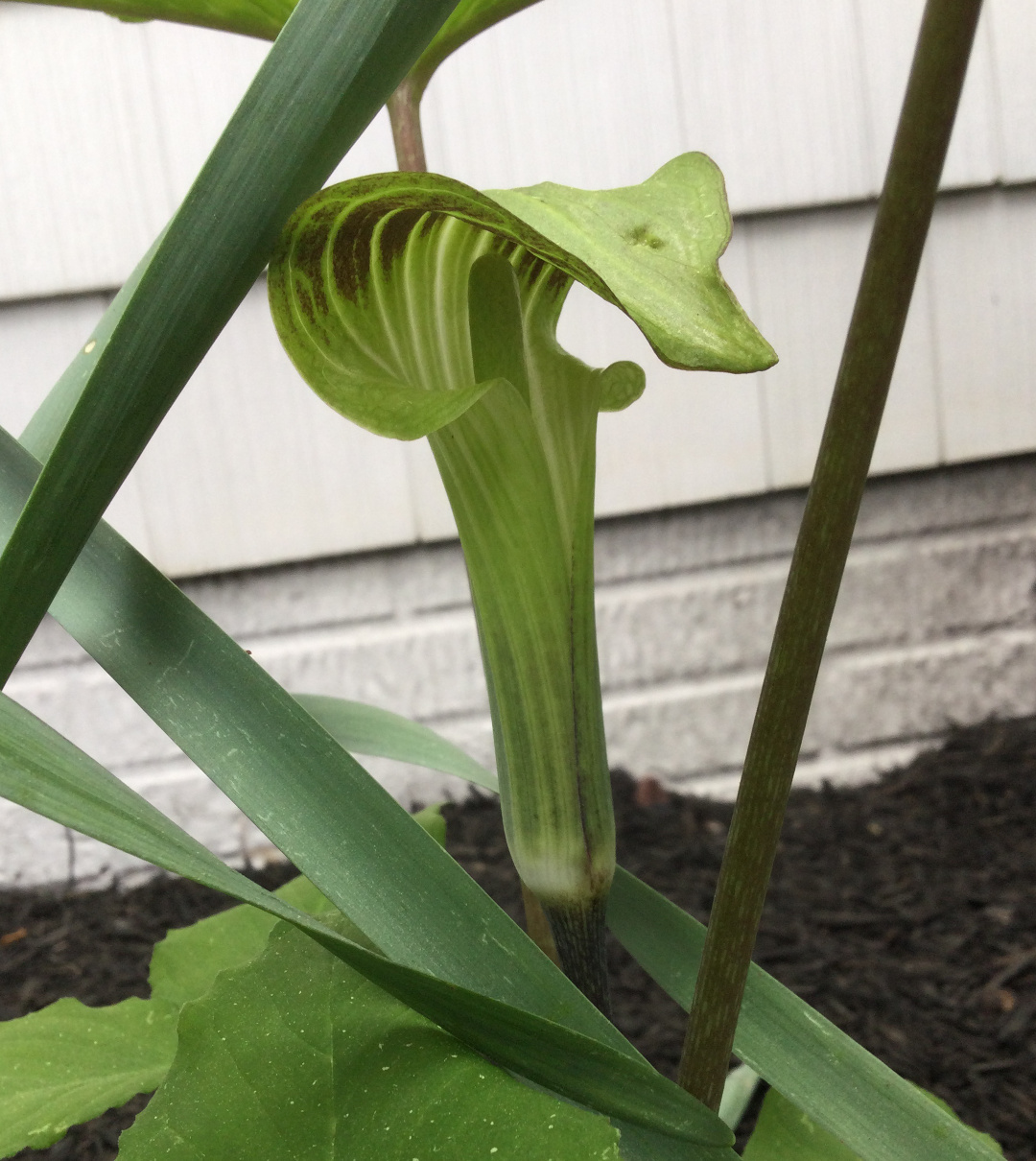 When I was a child my mother would give me Jack-in-the-pulpit (Arisaema triphyllum, Zones 4–9) to take to school for show and tell. I have moved it to each house I've lived in. It now resides in Lewes, Delaware. The small garden was started five years ago from a blank slate and, like all gardens, is constantly changing as things grow.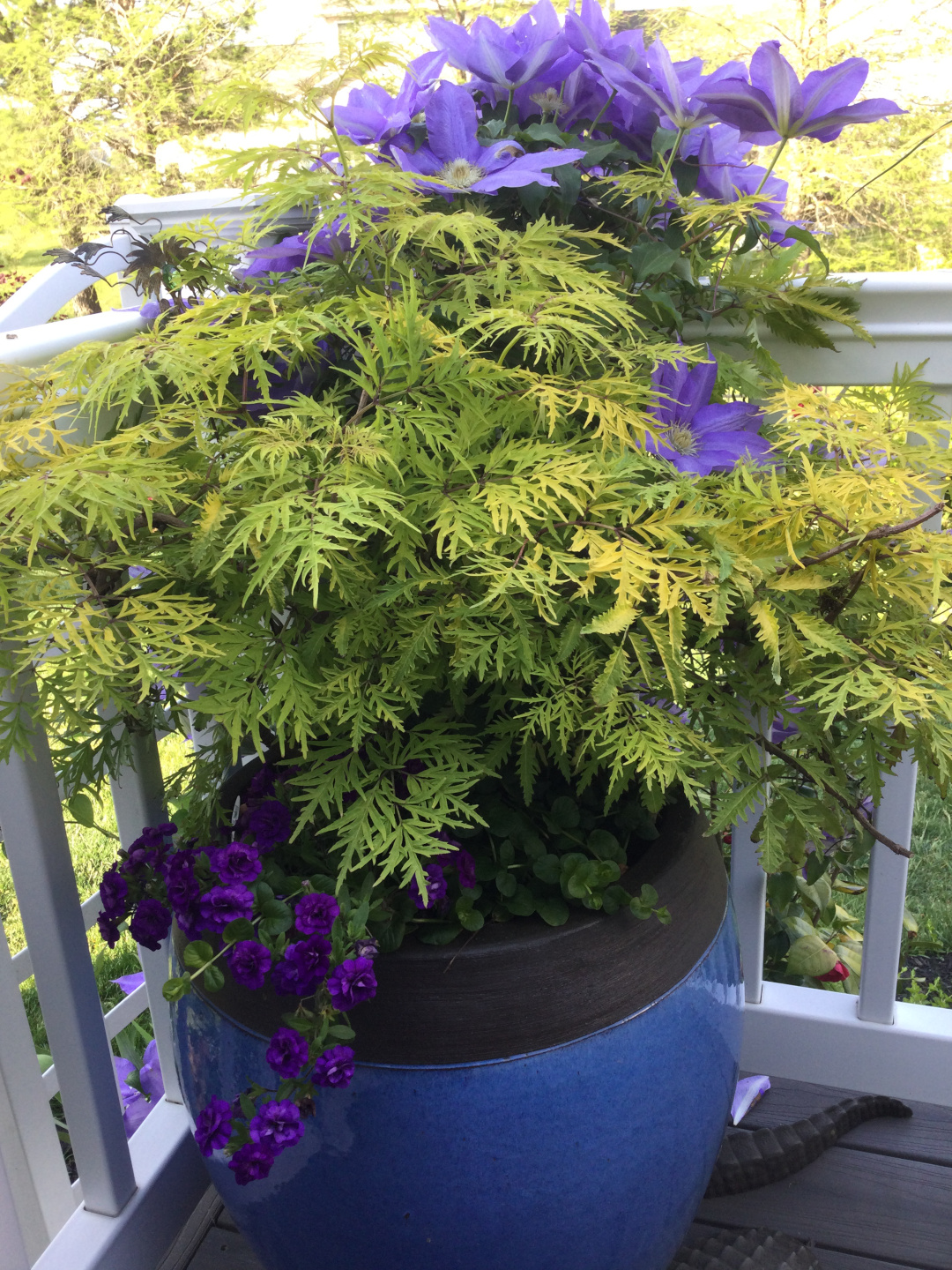 This purple clematis (Clematis hybrid, Zones 5–8) highlights the lemony lace elderberry (Sambucus racemosa 'Lemony Lace', Zones 3–7).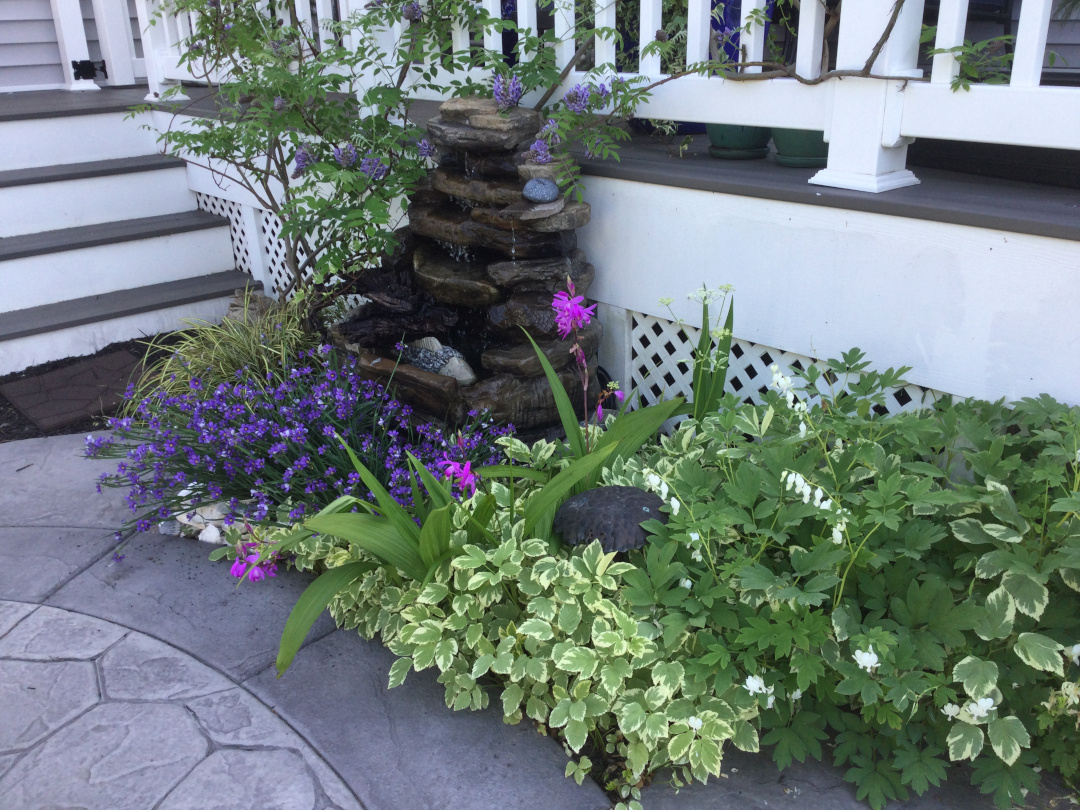 A small fountain is surrounded by blue-eyed grass (Sisyrinchium Zones 4–9), Wisteria (Zones 5–9), Chinese ground orchid (Bletilla striata, Zones 5–9), white bleeding heart (Dicentra spectabilis, Zones 3–9), and variegated bishop's goutweed (Aegopodium podagraria, Zones 3–10).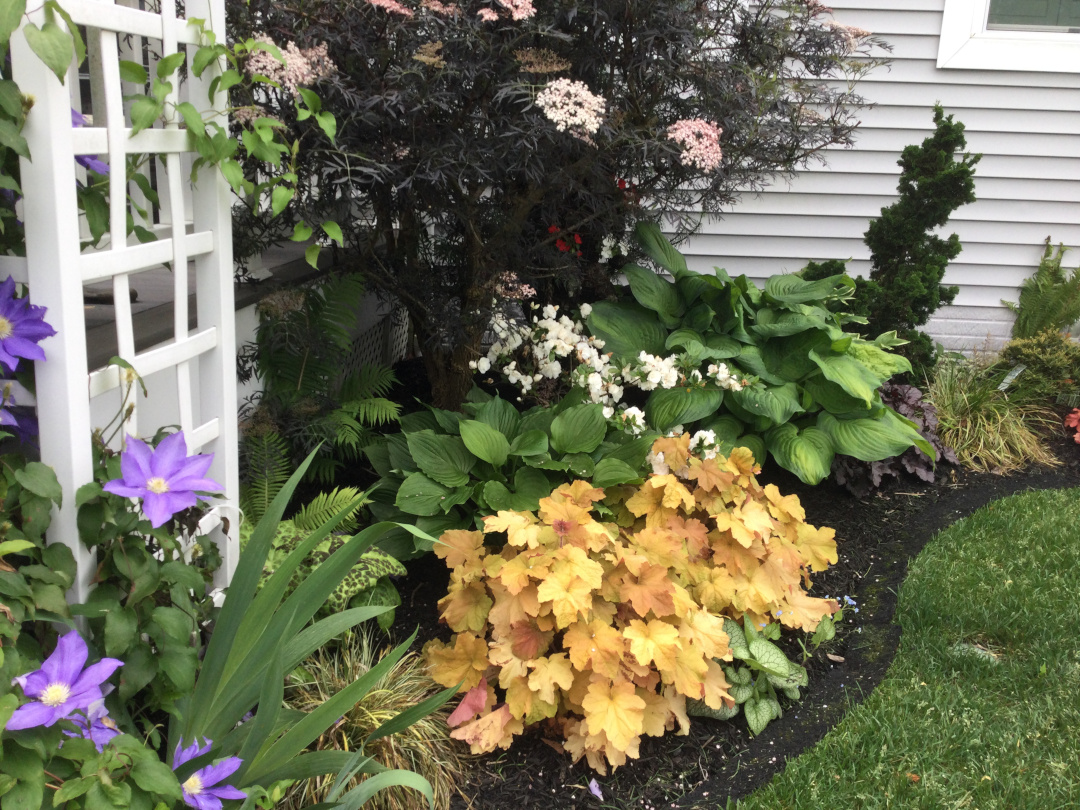 Black lace elderberry (Sambucus racemosa 'Black Lace', Zones 3–7) provides some shade for a white azalea (Rhododendron hybrid), spotted mayapple (Podophyllum 'Spotty Dotty', Zones 6–9), Heuchera, and hostas.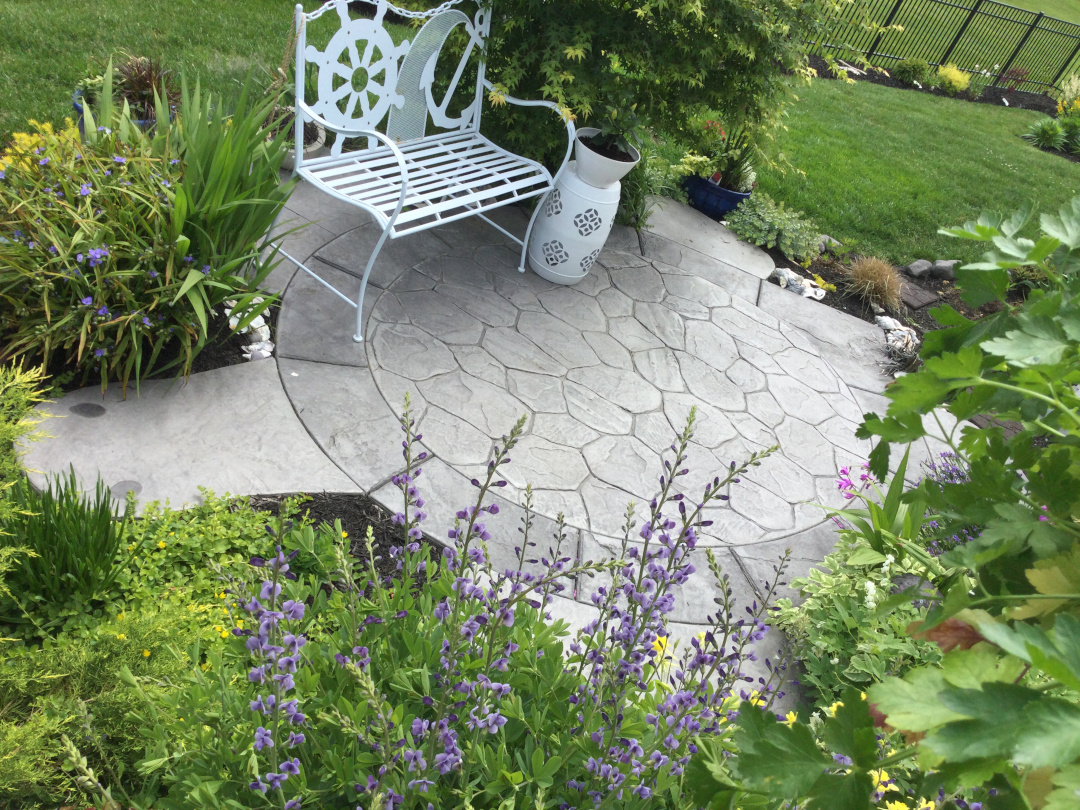 Beyond the Baptisia australis (blue false indigo, Zones 3–9) is a turtle-shaped stamped-concrete patio.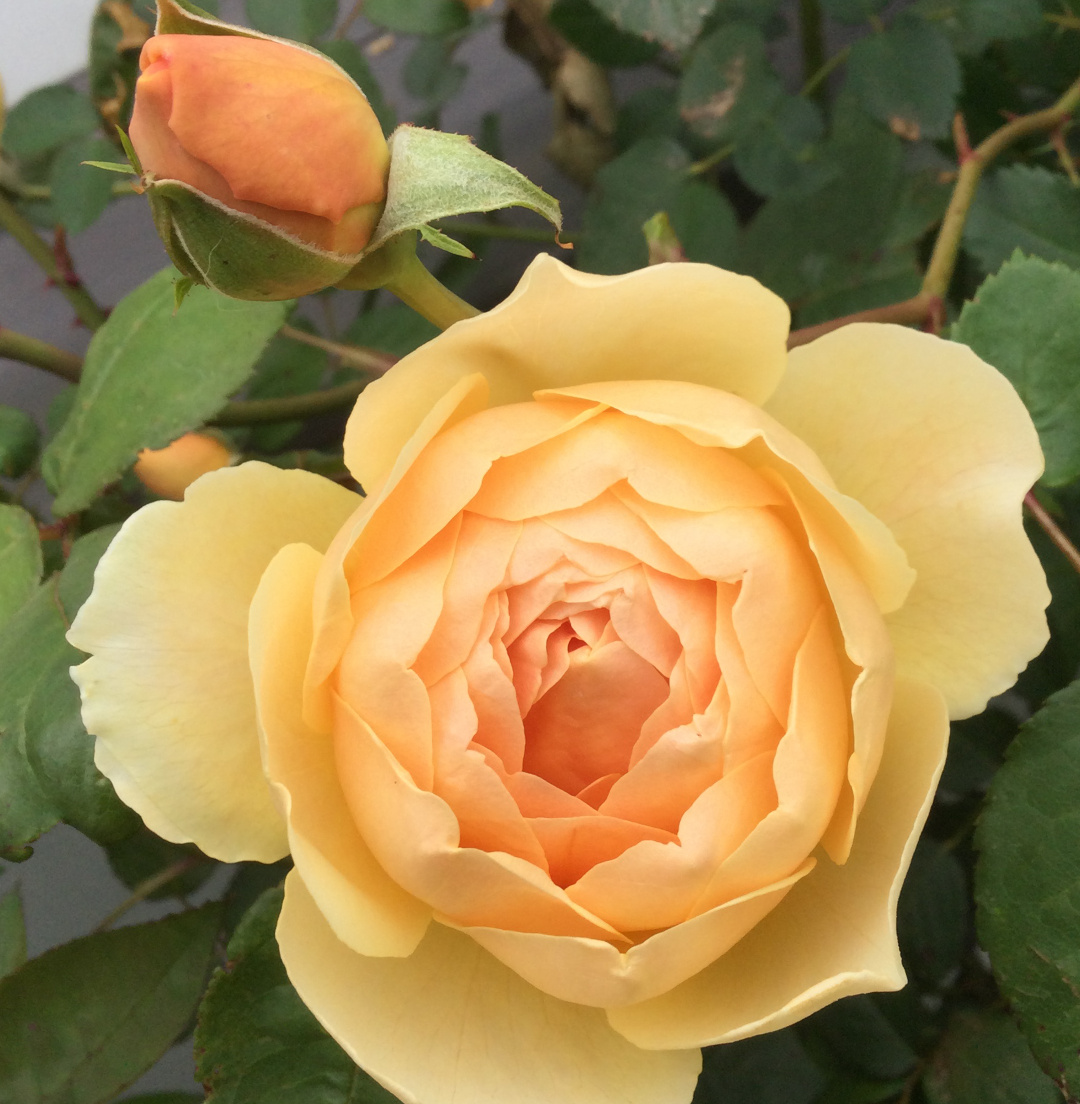 David Austin English rose 'Jude the Obscure'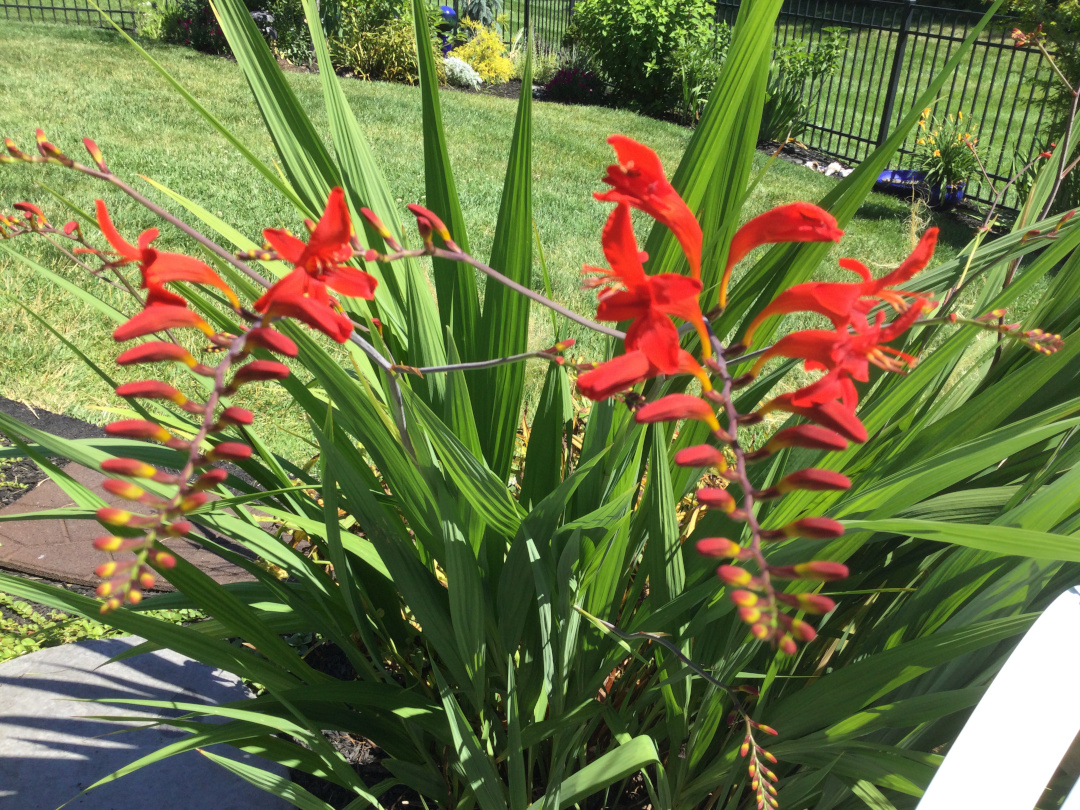 Crocosmia 'Lucifer' (Zones 5–9)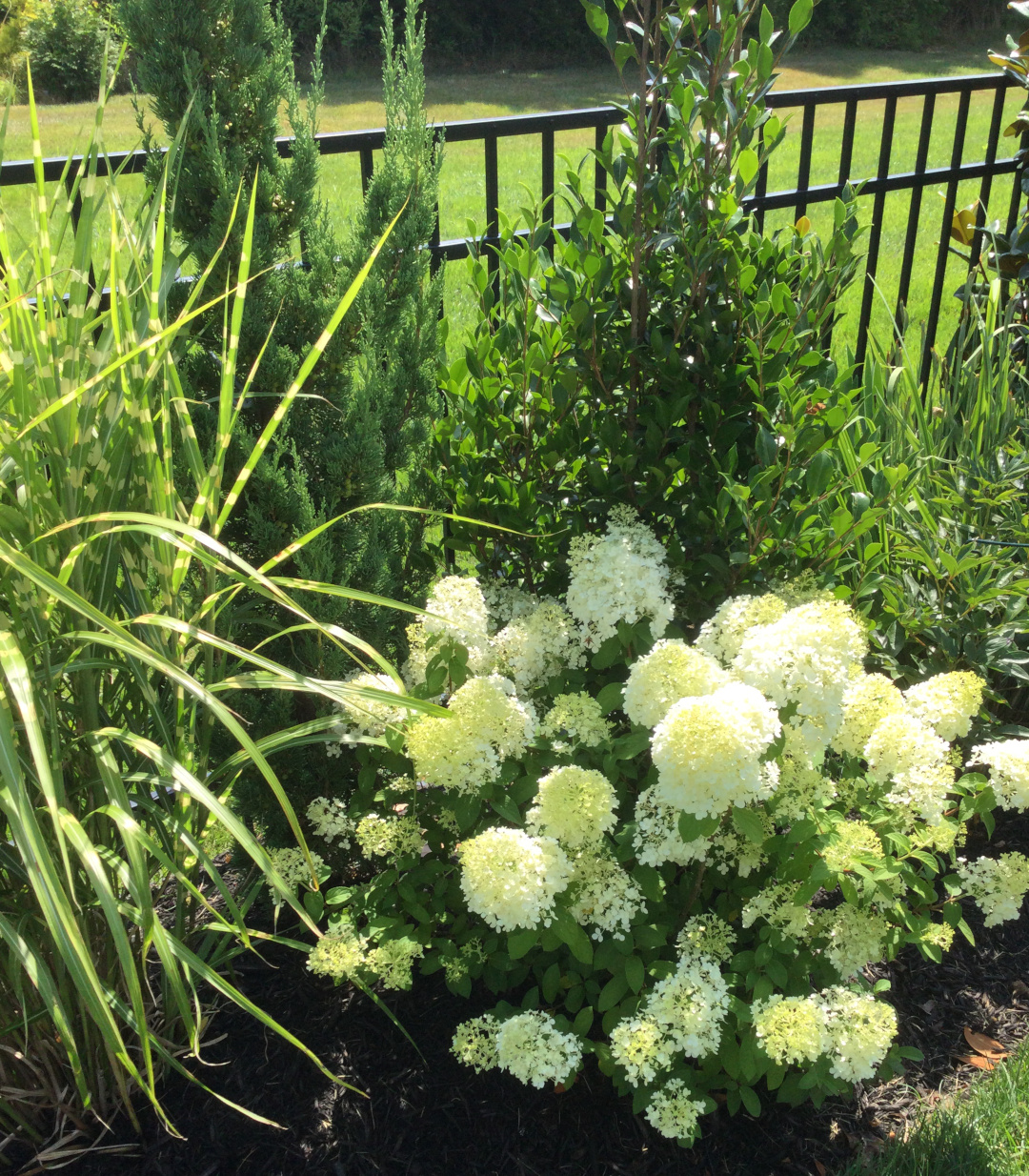 Bobo hydrangea (Hydrangea paniculata 'Bobo', Zones 4–8), zebra grass (Miscanthus sinensis 'Zebrinus', Zones 5–9), and Trautman juniper (Juniperus chinensis 'Trautman', Zones 4–9) are congregated by the back fence.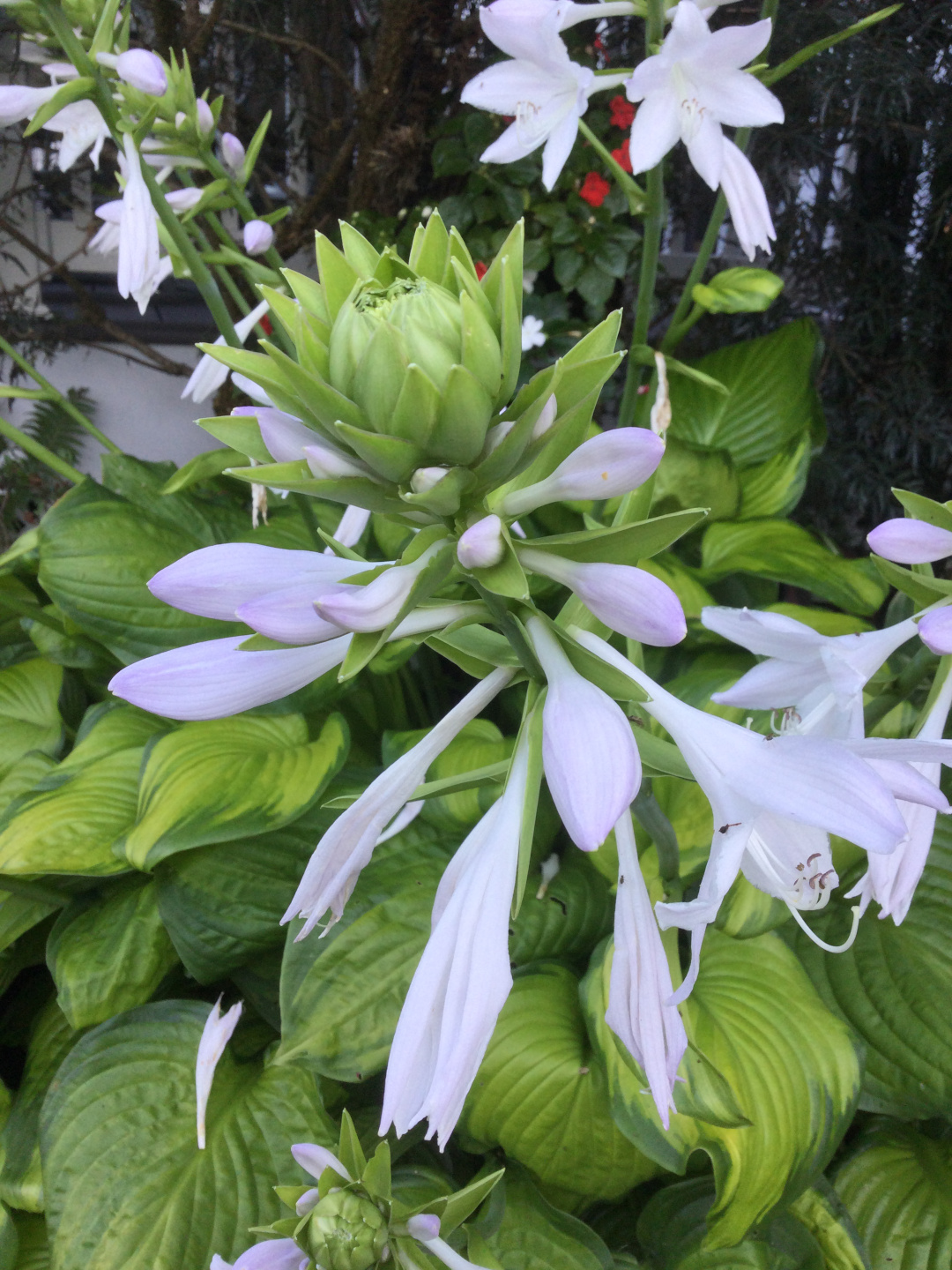 I love the flower of this hosta. Unfortunately, I don't know the name. (Editor's note: It looks like it could be the variety 'Guacamole', but there are so many hosta varieties out there it is hard to know for sure.)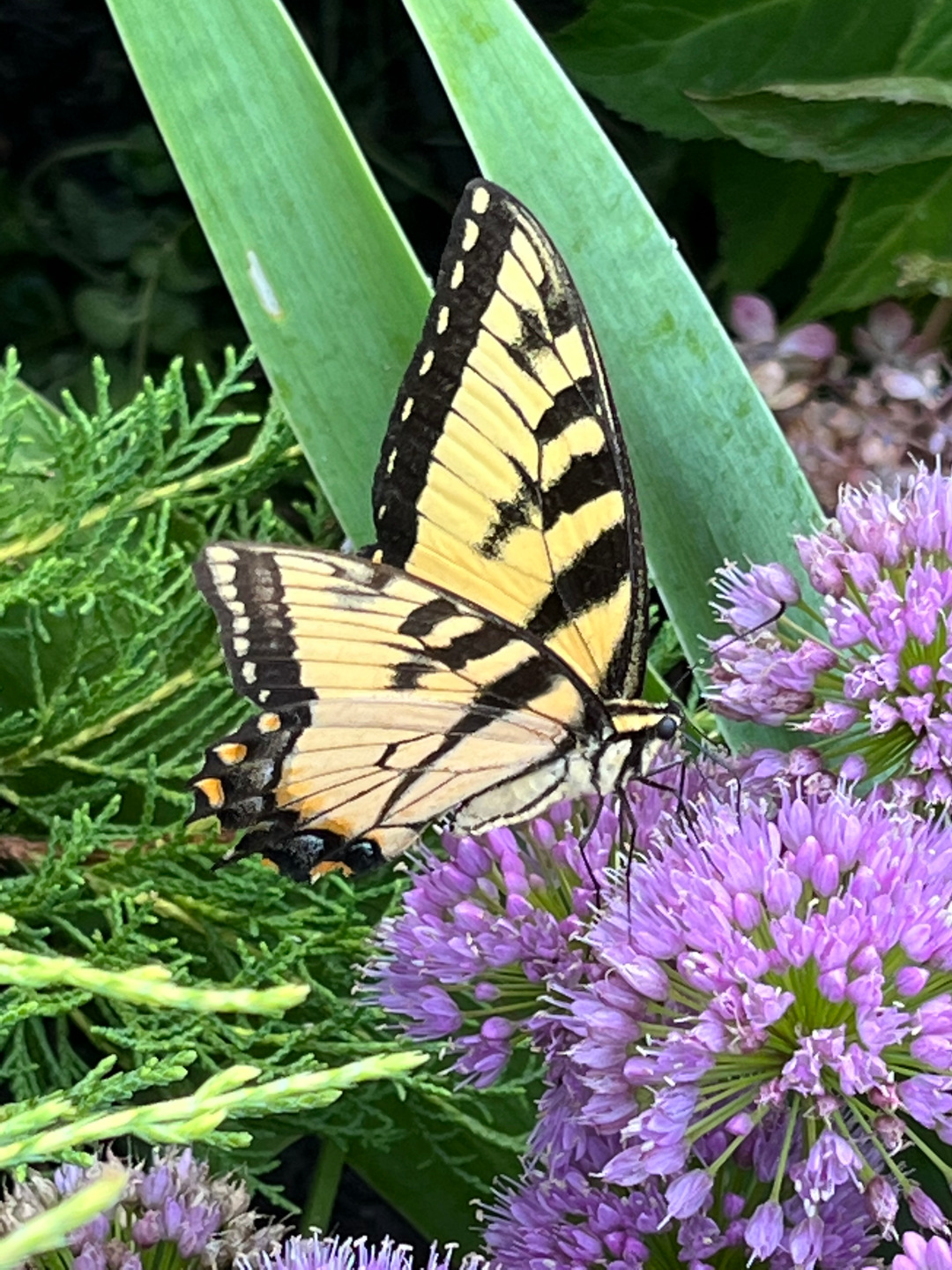 A swallowtail butterfly visits the 'Millenium' allium (Allium 'Millenium', Zones 5–8).
Have a garden you'd like to share?
Have photos to share? We'd love to see your garden, a particular collection of plants you love, or a wonderful garden you had the chance to visit!
To submit, send 5-10 photos to [email protected] along with some information about the plants in the pictures and where you took the photos. We'd love to hear where you are located, how long you've been gardening, successes you are proud of, failures you learned from, hopes for the future, favorite plants, or funny stories from your garden.
Have a mobile phone? Tag your photos on Facebook, Instagram or Twitter with #FineGardening!
Do you receive the GPOD by email yet? Sign up here.