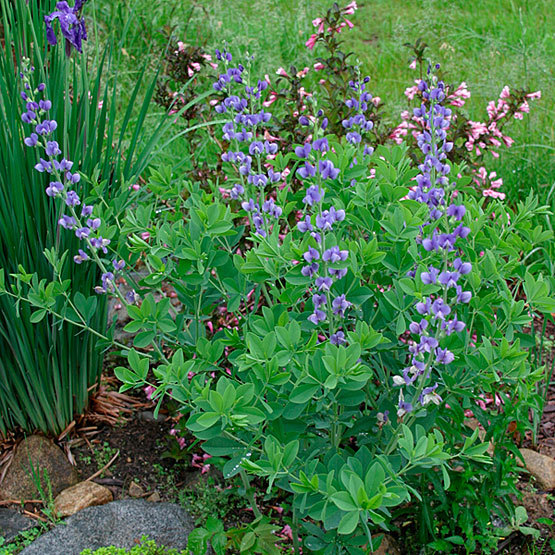 The genus Baptisia is comprised of more than 20 species of perennials from dry woodland and grassland in the eastern and southern United States. Leaves are fully divided and palmate. Pea-like flowers bloom on tall, branched stems and are followed by large seedpods that are often inflated and rattle in a breeze. Some species can be sheared into neat shapes for a more formal look. Baptisia works well in borders, wild gardens, or on hills and banks.
Noteworthy CharacteristicsPea-like flowers and large seed pods.
CarePrefers sandy, porous soil in full sun. Deadhead after flowering, although the often black seedpods on some species are attractive and rattle in the wind.
PropagationAs soon as seeds are ripe, sow them in containers in a cold frame. Plants may be divided in early spring.
ProblemsWeevils may eat the seeds. Fungal leaf spots, powdery mildew, and rust can affect plants.