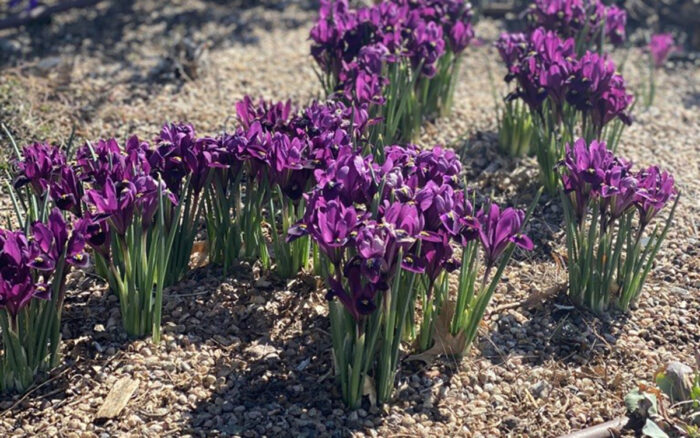 In the Mountain West we are fortunate to have a wide variety of bulbs to choose from that require minimal care. Our cold winters mean we don't need to refrigerate bulbs prior to planting them or treat tulips (Tulipa spp. and cvs., Zones 3–8) as annuals by ripping them out after they bloom.
In fact, there are several types of bulbs that bloom early in the season and will even survive those late spring snows we invariably receive. They are small but mighty, packing a punch of color as the rest of the garden is just greening up. Here are some interesting bulbs to look for.
Species tulips
Tulipa spp. and cvs., Zones 3–8
I was first introduced to species tulips at the public garden I work at, the Gardens on Spring Creek, where I saw them planted in a parkway strip. Now there are other varieties planted in our rock garden and new Undaunted Garden.
These tulips are not what you think of when you think of tulips. These are the original species—the nonhybridized tulips. What makes them different? They are smaller and come in a wide variety of colors with very interesting foliage. They like our rocky soils and tolerate our cold climate. They also make better perennials and will naturalize in your garden.
I prefer species tulips in gardens with rock mulch, and they seem to prefer that environment. They work great in rock gardens or at the front of a mixed border. There are many varieties of species tulips, and they are becoming more widely available as word is spreading about these diminutive beauties. 'Lilac Wonder' tulip (Tulipa bakeri 'Lilac Wonder', Zones 3–8) and 'Cynthia' tulip (Tulipa clusiana 'Cynthia', Zones 3–7) are two great selections.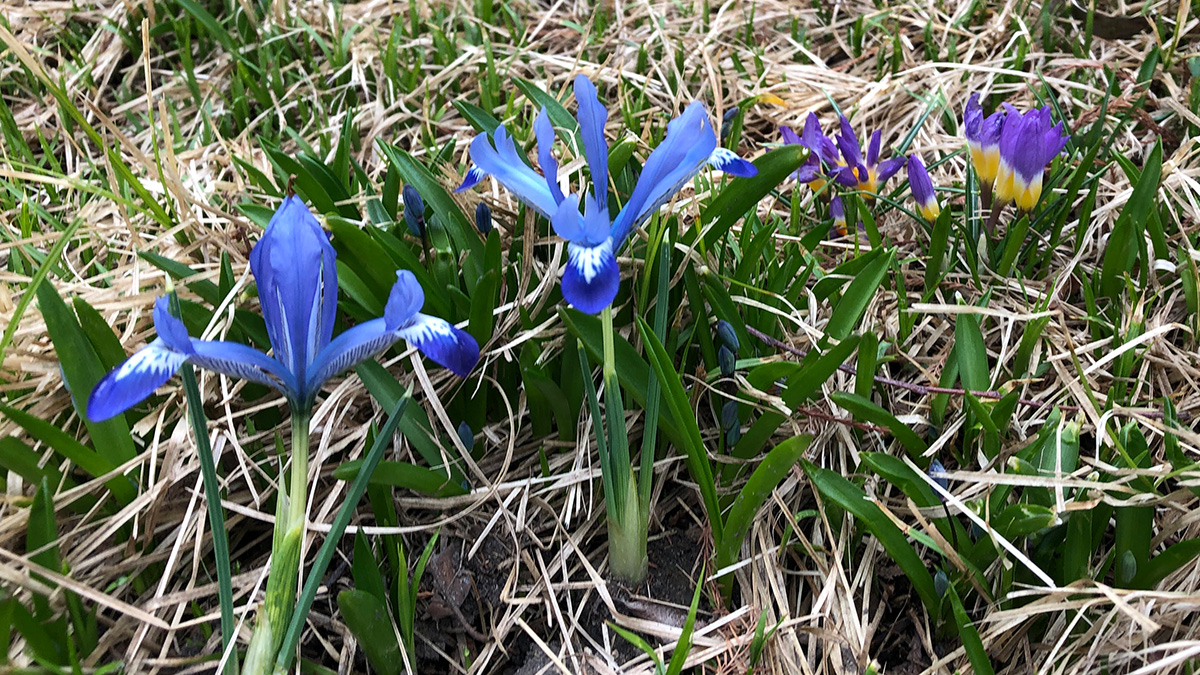 Reticulated iris
Iris reticulata, Zones 5–8
Blooming earlier in the season than other irises, the flowers of reticulated iris come in various shades of blue and purple. Many display some very interesting darker blues and purples with splotches of yellow and white. Yellow and chocolate varieties have recently been developed as well.
Reticulated irises grow anywhere from 2 to 6 inches tall and have a lovely scent. Leaves are slender and grasslike. A bonus is that they are deer resistant and drought tolerant, which makes a perfect combination for Mountain West gardens.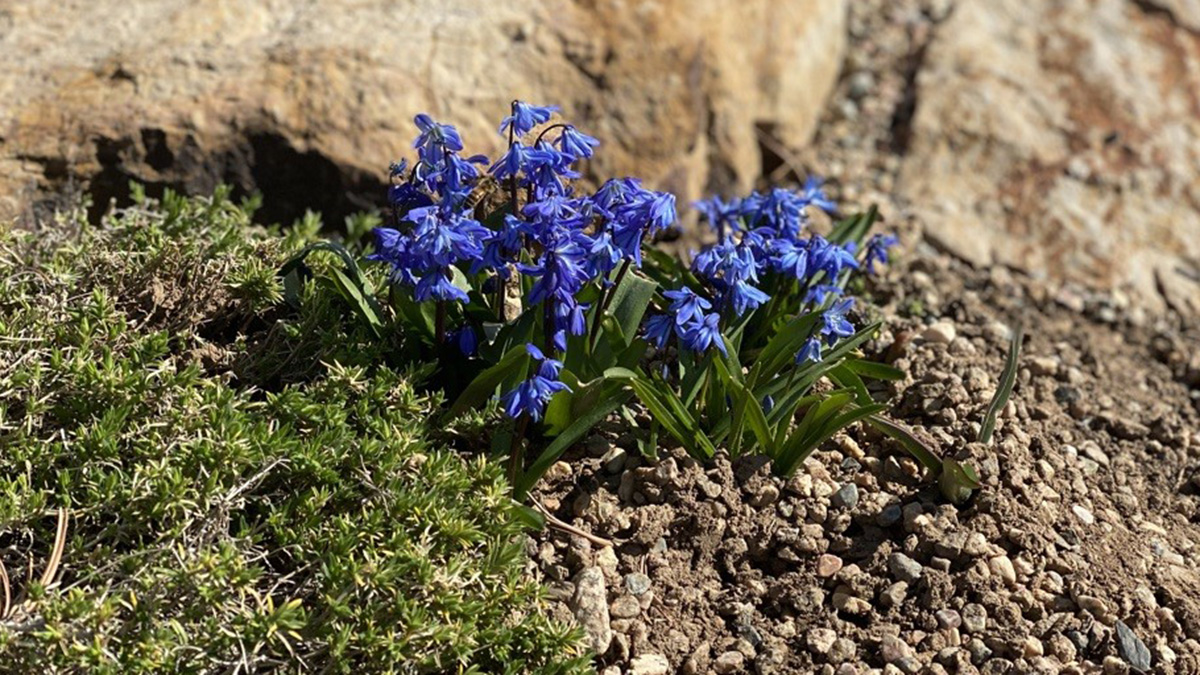 Siberian squill
Scilla siberica, Zones 2–8
As its name suggests, Siberian squill is extremely cold hardy. While it can be invasive in some parts of the country as it naturalizes quickly, that hasn't been my experience in our drier climate. Reaching 6 to 8 inches tall, Siberian squill sports clusters of bright blue, bell-shaped flowers atop bright green stems and leaves. This bulb will tolerate partial shade, unlike the irises or tulips above. If you want to help control the spread of this bulb, flowers can be deadheaded, as it will spread by seed.
Local and national sources
Be sure to get to your local nursery now for the best bulb selection. Or you might shop at your local public garden, several of which have bulb and plant sales. If you can't find bulbs locally, check online sources such as Brent and Becky's Bulbs or High Country Gardens. Plant as soon as possible after purchasing, following the directions for each variety, especially planting depth.
For more on planting and designing with spring-blooming bulbs, read on:
—Michelle Provaznik is executive director of the Gardens on Spring Creek in Fort Collins, Colorado.