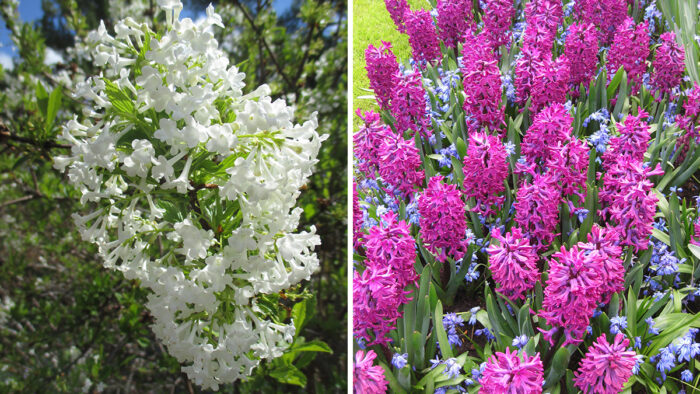 In the Midwest, any bit of early spring color is welcome as we transition from the long winter months. Throw some early spring-flower fragrance into the mix, and that is a spring bonus. Of course, scent is subjective in terms of its appreciation, but few would argue against this sensory addition to the garden at any point in the season. Early scent can be provided even as the snow is melting and the planting of our tomatoes is still many weeks away. Fragrance that is emitted and wafts through our gardens can be contributed by woody plants, early blooming perennials, and select, cool-season annuals. Showcased below are just a few of the many options to consider for adding both color and fragrance to our Midwest gardens that are just beginning to awaken for spring. Consider the best placement of these plants not only for viewing their beauty but also for the enjoyment of their scent.
Plants with Early Spring-Flower Fragrance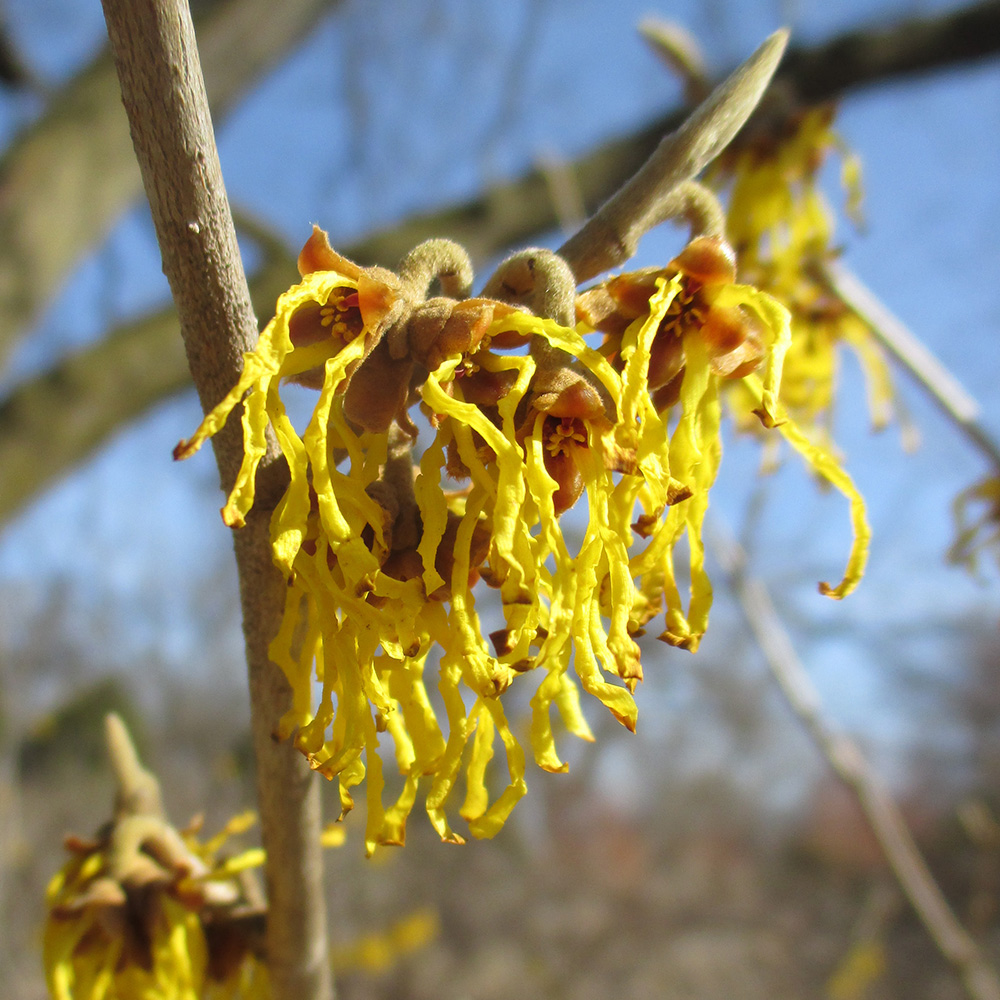 'Arnold Promise' witch hazel is dazzling, with bright yellow blooms in late winter
'Arnold Promise' witch hazel (Hamamelis × intermedia 'Arnold Promise', Zones 5–9) is a magnificent, early-season dazzler. At 12 to 15 feet tall and wide, this bold hybrid blooms in late winter well before any foliage begins to emerge. The sweetly fragrant, bright yellow, confetti-like blooms are very conspicuous for both color and scent, with the best flowering observed in full-sun situations. Consistent moisture is ideal for establishing this selection, which also prefers rich organic and acidic soils in full sun to partial shade. The recipient of an Award of Garden Merit from the Royal Horticultural Society (United Kingdom), this variety offers some of the earliest of both garden color and engaging fragrance.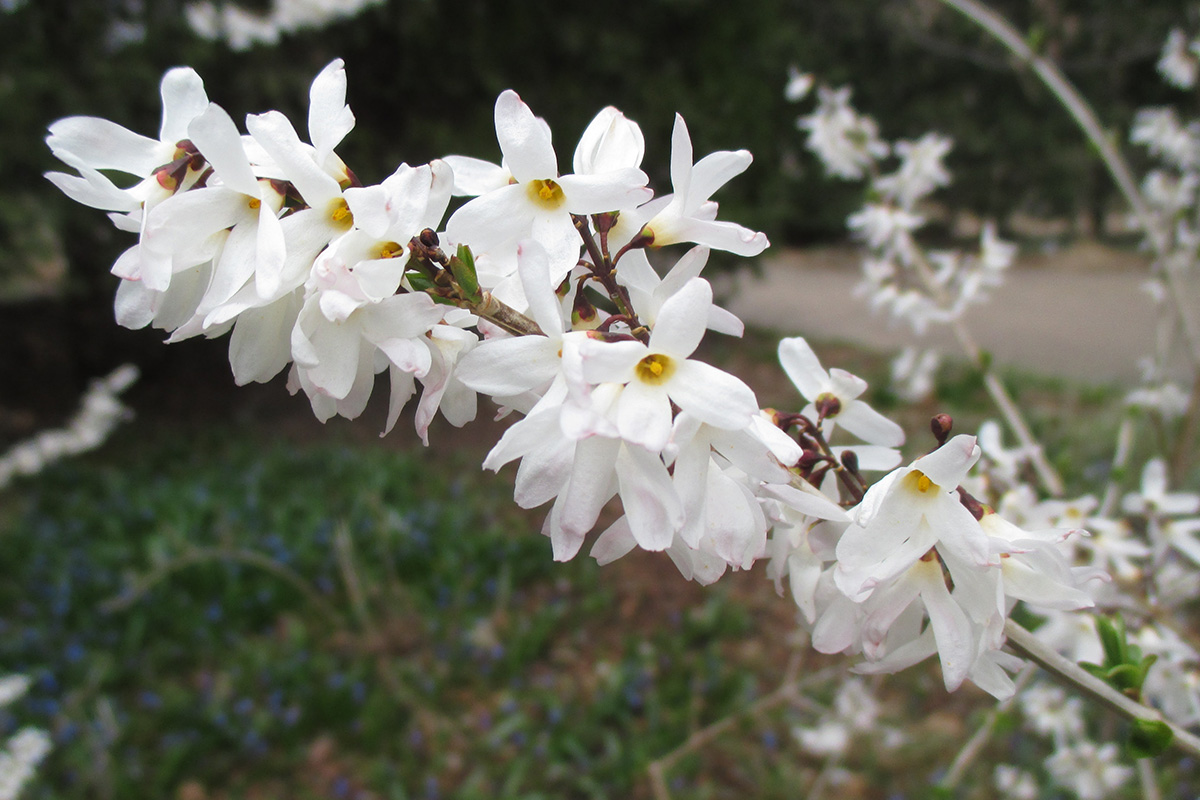 White forsythia provides sweetly scented blooms and structure for mixed borders
Blooming earlier than true forsythias (Forsythia spp. and cvs., Zones 4–9), white forsythia (Abeliophyllum distichum and cvs., Zones 5–9) features a rounded form and multistemmed habit that reaches 3 to 5 feet tall and wide. The profuse, fragrant white flowers cover the stems in early spring before the leaves emerge. The small, star-shaped flowers pack a sweet scent in proximity to the shrub, which should be placed where the fragrance can be enjoyed. While this shrub is heavy on spring interest, it is nice in a mixed border with full sun to partial shade, where it will offer structure and form as well.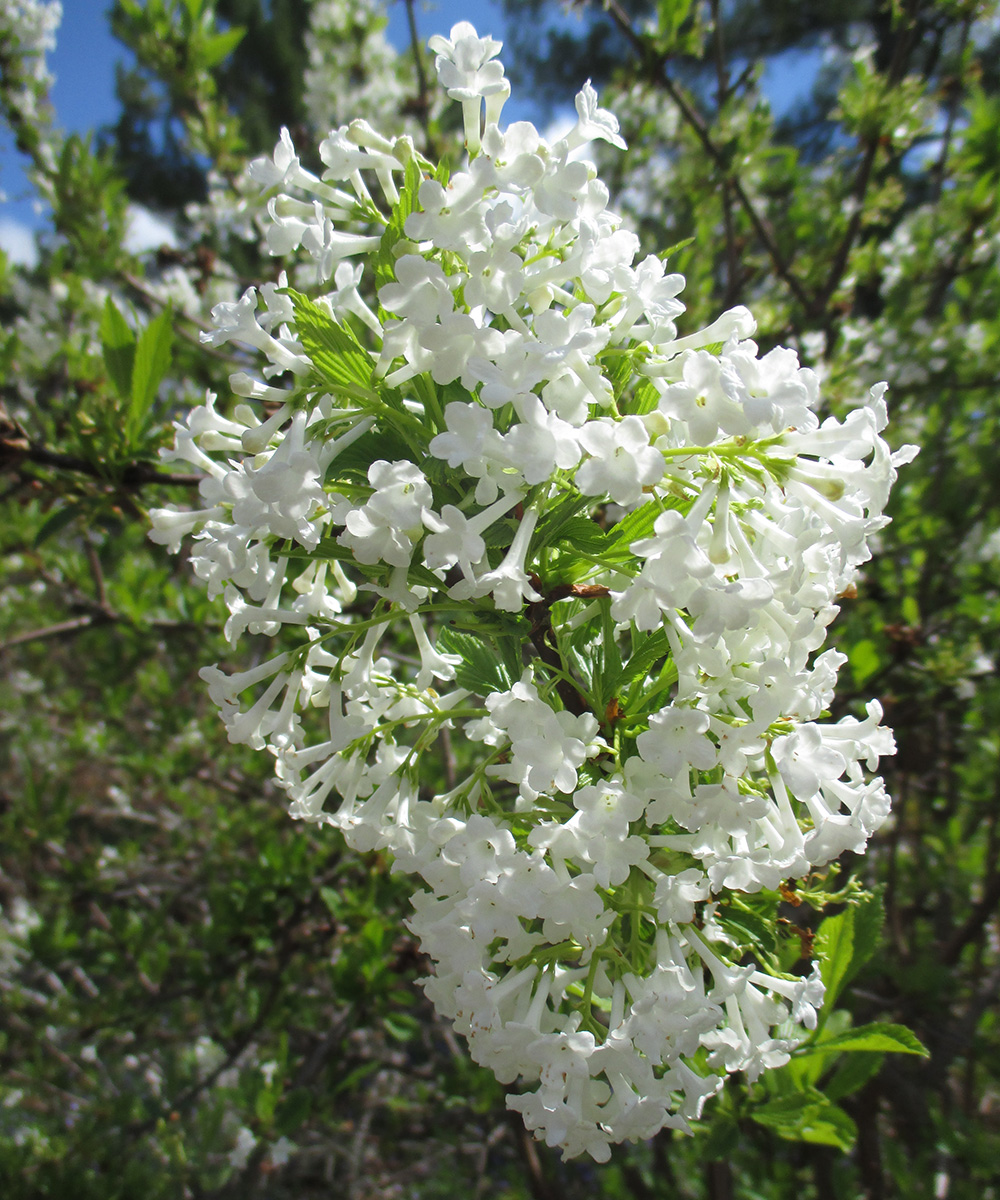 'Candidissimum' Farrer viburnum is an excellent medium-size choice for full sun
Clusters of sweetly scented white flowers are blooming well before the foliage emerges on this interesting shrub. Native to China, 'Candidissimum' Farrer viburnum (Viburnum farreri 'Candidissimum' syn. V. farreri 'Album', Zones 5–8) prefers full sun to partial shade and moist but well-drained soils. At 6 to 8 feet tall and 4 feet wide, it is an excellent candidate for the mixed border or landscape locations where the blooms can be appreciated. A concern with such late winter and early spring blooming, of course, is a frost that will compromise the flowering display. However, when peak bloom is achieved, this shrub has a wonderfully potent fragrance.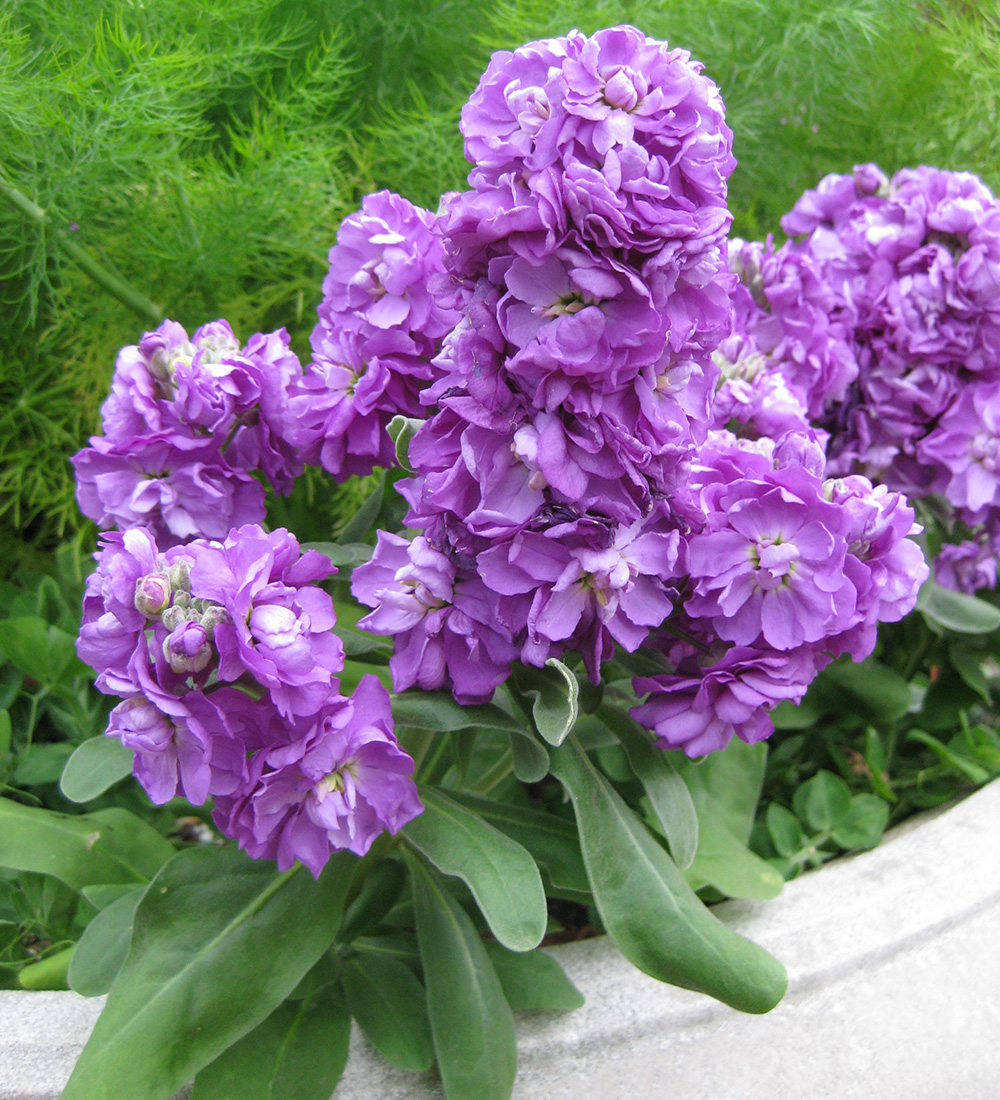 Fragrant stocks are great for early fragrance in containers
Typically utilized as a seasonal addition to the garden in both spring and fall, fragrant stocks (Matthiola incana and cvs., Zones 7–10) prefer the cooler portion of the season and are not heat tolerant. The cultivar 'Vintage Lavender' is one of many selections available for early fragrance and reaches 15 to 20 inches tall and wide. Sturdy, well-branched, upright, and mounded, these full-sun biennial or tender perennial plants are excellent in spring containers or along the front of borders, where they'll thrive during the cold nights and cool days prior to summer. Heat-tolerant plants should be substituted to take over the show during the hotter months of the year.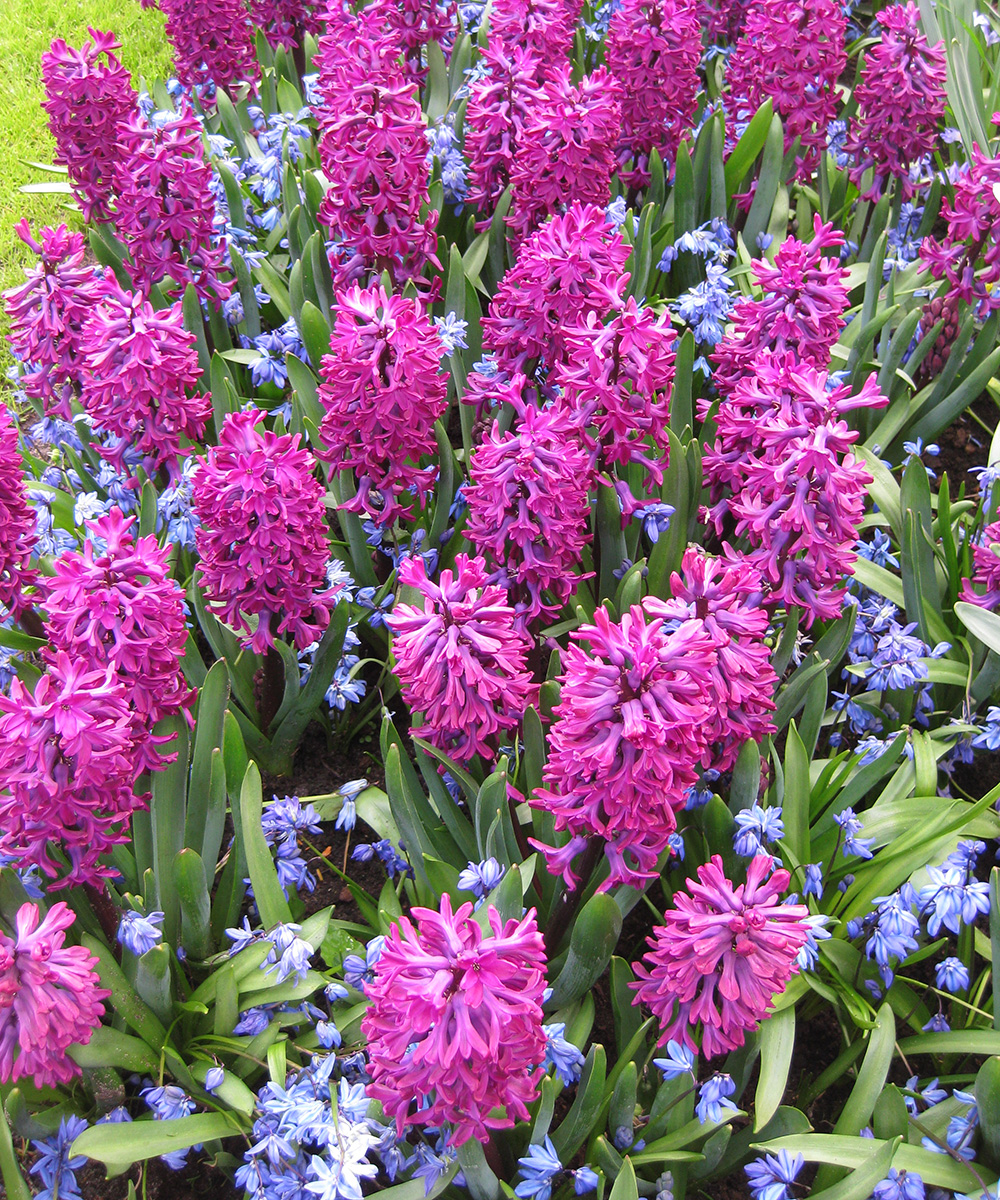 Hyacinth bulbs provide an intense pop of early spring color and fragrance
Planted as a bulb in the fall (at 6-inch planting depth), early-spring-blooming hyacinths (Hyacinthus orientalis and cvs., Zones 4–8) are well-known for their fragrance. While there are other fragrant, spring-blooming bulbs, hyacinths are the iconic selection for their contribution of color and fragrance in full sun to partial shade. Being deer and rodent resistant is a bonus, as is their value for early pollinators. Well-drained soil is ideal for establishment. The variety 'Woodstock' is an excellent example of the color intensity of this group of bulbs, with its purple-plum florets with a maroon sheen. Plants typically grow 8 to 12 inches tall and 4 to 6 inches wide.
—Mark Dwyer is the garden manager for the Edgerton Hospital Healing Garden in Edgerton, Wisconsin, and he operates Landscape Prescriptions by MD.