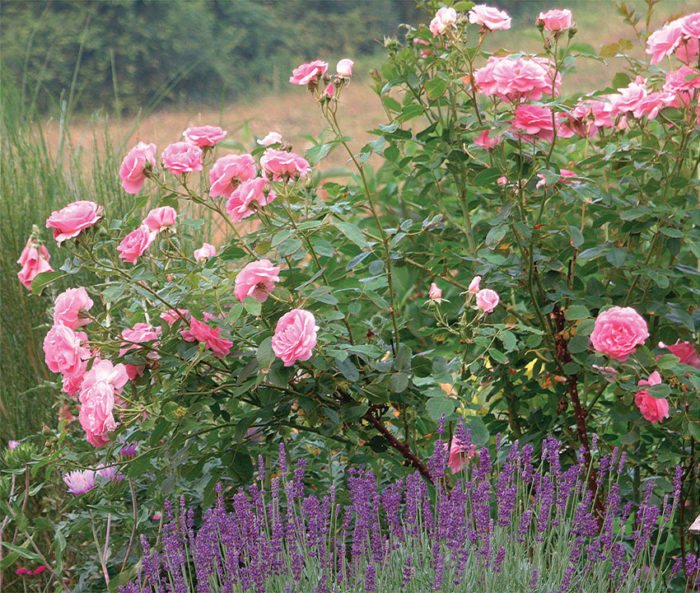 As a child, I was fascinated by the intoxicating scent of my mother's peonies, which I would pick by the armloads to fill every vase in the house. I had forgotten the joy that sweet scents can bring until years later when I was visiting a garden center and smelled something delicious. I followed my nose to the very back of the nursery. There, standing no taller than my waist was a Koreanspice viburnum (Viburnum carlesii, USDA Hardiness Zones 5 to 8) that was soon to become the newest plant in my garden.
After that encounter, I started on a mission to incorporate fragrance into every area of my garden, especially the beds around the deck and near the windows, where I can catch the scents on the breeze while I'm relaxing outside or while I'm inside doing the dishes. The plants I've used in the design of my fragrant beds require no special treatment in my garden, and all are hardy to at least Zone 5.
The potency of flower scents varies greatly, so I consider the strength of a fragrance when deciding where to put a plant. I place plants with subtle fragrances close to the house, but strongly perfumed ones usually find homes farther away. For example, I plant sweet peas nearby, but I plant the heavily perfumed 'Star Gazer' lily in a more distant bed so I get only a whiff of its scent on a breeze.
Just as I place plants based on the potency of their fragrance, I'm also careful when planting more than one fragrant plant in the same area. Although many roses and shrubs have such soft scents that they can mingle, I choose to err on the side of caution and plant different fragrances in separate areas. For example, I planted my lilacs and peonies on opposite sides of the house. At the same time, I try to stagger bloom times so that each scent can be savored individually, and fragrance can be spread throughout the season. My viburnum blooms well before my mock orange, which blooms before the lilies. By paying attention to bloom times, I keep these strong fragrances from clashing.
It is also wise to take advantage of the prevailing wind pattern when placing plants. I am fortunate to have wind flow from front to back and crosswise on my property, so I enjoy fragrances no matter where I plant. But if the wind blew primarily from one direction I would plant upwind in a spot where the scents would float to me on the breeze.
Find more fragrant plants in the Plant Guide
Use Fine Gardening 's PlantFinder to find  more fragrant plants  for your garden. You can narrow the sort by type (annual, perennial, tree, etc.), zone, color, and many other characteristics.
Hyacinth, viburnum, and lilac star in the spring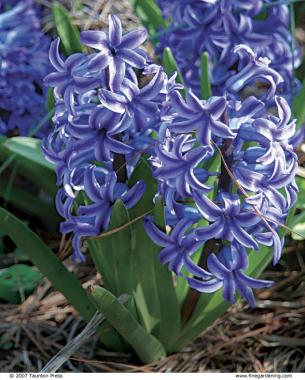 The wonderful scents in my garden start in the early spring with hyacinths (Hyacinthus orientalis cvs., Zones 5 to 9) and daffodils (Narcissus spp. and cvs., Zones 2 to 9). Hyacinths have a strong scent that can be overwhelming indoors, but outside in the crisp spring air it is just right. Then, with a delightful whisper, the star magnolia (Magnolia stellata, Zones 5 to 9) introduces its scent just as the hyacinths are taking their last bow. The sweet, subtle fragrance of the crabapple (Malus cv., Zones 5 to 8) appears around the same time.
Later in the spring, the Koreanspice viburnum starts blooming. Mine sits right next to my deck where it fills the air with a fragrance reminiscent of spice cake. It also charms me later in the season with red fall foliage and berries. The fragrance of this and other viburnums can be strong, but since I like it, I don't mind it even in close quarters.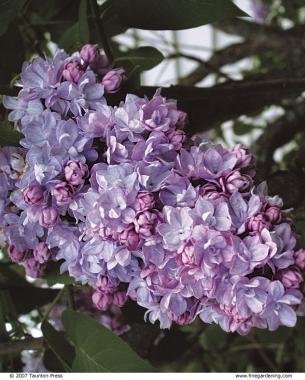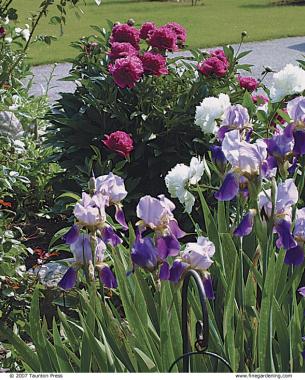 By late spring, the lilacs ( Syringa vulgaris cvs ., Zones 4 to 8), one of my favorite fragrant plants, are blooming in several spots in my garden. These shrubs are hardy, disease-resistant, and drought-tolerant once established. When they are in bloom, I stop to inhale deeply whenever I catch their pure scent. Shortly after the lilacs fade, the peonies ( Paeonia spp. and cvs. , Zones 3 to 8) start to bloom. I use peonies in just about every bed of my garden because they come in so many colors and in scents that range from delicate to heavy. The blooms last almost a week, and when the show is over, the foliage stays lush and attractive until late fall. The only maintenance they require is staking.
Roses and lilies provide summer scents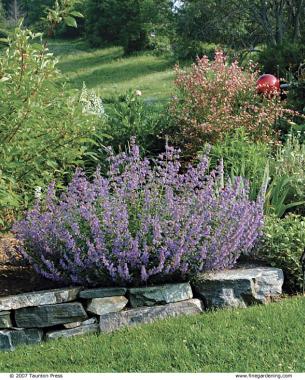 During the summer, I do a lot of weeding, and many of the fragrant low-growing border plants, like lavenders (Lavandula spp. and cvs., Zones 5 to 8) and catmints (Nepeta spp. and cvs., Zones 4 to 8), emit refreshing aromas when I brush against them as I'm pulling out dandelions. My mock orange (Philadelphus coronarius, Zones 5 to 8) has an intoxicating fragrance I love, so I've placed it near my deck where I can enjoy it without having to venture too far.
Roses are the backbone of my garden, and I find that their nuances of fragrance are compatible, so I'll often plant a shrub rose near a climber and enjoy double the flowers and fragrance. I prefer antique roses that are hardy, fragrant, and disease-resistant. A few of my favorites are 'Don Juan' (Zones 5 to 9), a climber with a deep-red repeating bloom that has a classic rose scent; 'Louise Odier' (Zones 5 to 9), a soft-lilac Bourbon rose with a rich perfumy scent; and 'Comte de Chambord' (Zones 5 to 9), a shrub rose with pink fruity-smelling flowers.
I also use annuals in some areas to cover any gaps in my fragrance season. I plant sweet peas (
Lathyrus odoratus cvs.
), which travel up my deck railing. My favorite is 'Matucana', a bicolored purple- and maroon-flowered selection with a somewhat stronger fragrance than most sweet peas have. I also plant some flowering tobaccos (
Nicotiana spp. and cvs
.) whose distinctive fragrance permeates the yard, especially in the evening. I particularly like the tall white-flowering cultivar 'Fragrant Cloud'.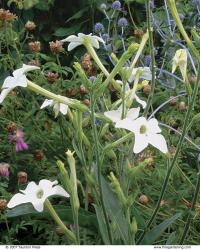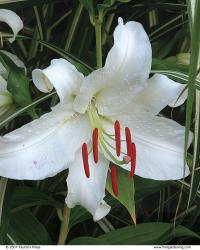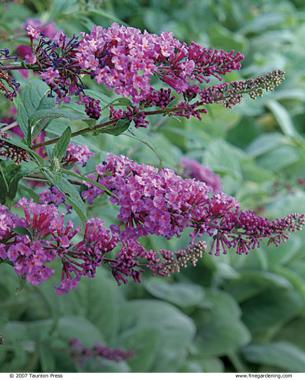 I always look forward to the sweet fragrance of the butterfly bushes (Buddleia spp. and cvs., Zones 5 to 9), which come in a range of wonderful colors and do attract butterflies. Finally, the heady, musky-scented oriental lilies (Lilium cvs., Zones 4 to 8) are the last fragrant plants to bloom in my garden, making a dazzling show in August and September. I have a broad range of colors and sizes, and they all have an intense fragrance. My favorite is the stunning white 'Casa Blanca'. I have lilies planted along my walkways and next to my deck, but I take special care not to place different cultivars near each other because their fragrances often don't mix well.
Adding fragrant plants to my garden is an ongoing process, as I experiment with new plants and ideas for placement. Sitting on my deck surrounded by sweet smells, I'm already planning my next visit to the nursery. While I'm there, I'll be sure to stop and smell the roses.