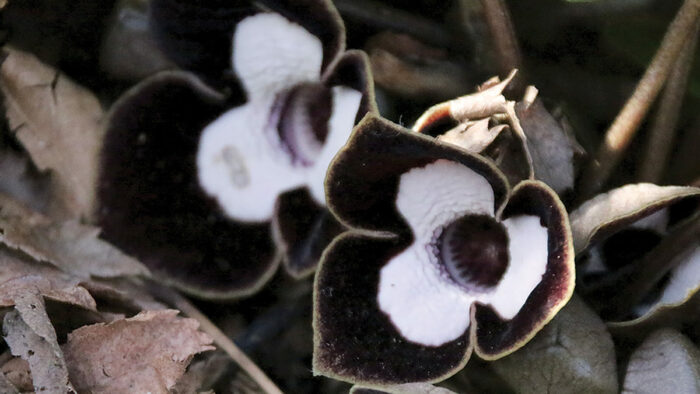 In Jason Reeves' article Plants That Bloom in Late Winter or Early Spring, he discusses how plants that bloom during the coldest time of the year, often go underappreciated:
"Some of these plants are common but often overlooked at nurseries because they are not in bloom when most people are shopping for plants in late spring or early summer. Others are more obscure and will take some searching to find. But each one of these early bloomers will bring life to garden beds at a time of year when it is most appreciated."
If you think your late winter and early spring garden can only enjoy the interest of evergreens, colorful twigs, and interesting bark, think again. Find late-winter and early-spring bloomers for the Midwest below. And find even more early risers in Jason's article.
---
1. Rue anemone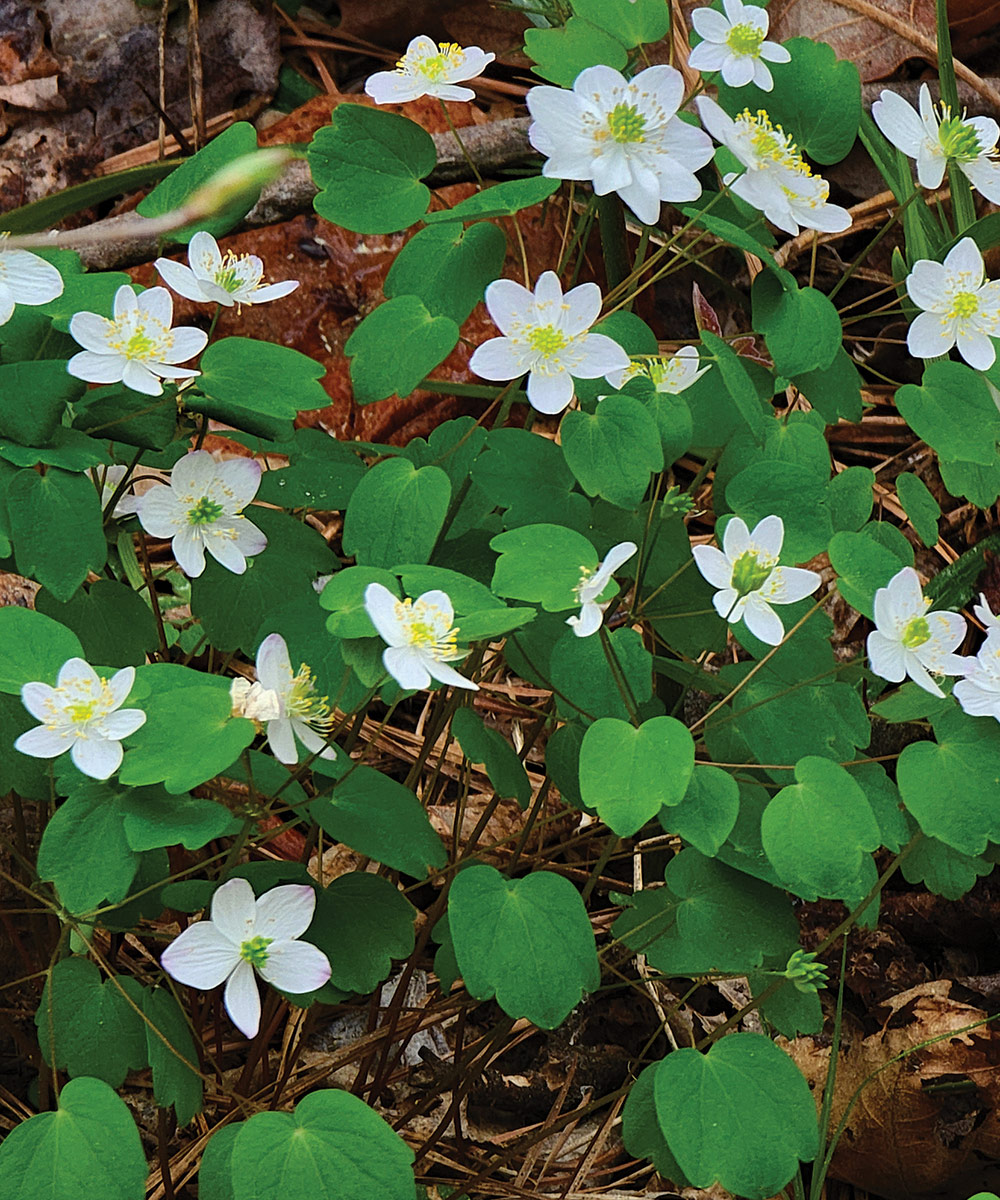 Zones: 4–8
Size: 6 inches tall and 6 to 12 inches wide
Conditions: Partial shade; average to humus-rich, well-drained soil
Native range: Eastern North America
Never underestimate the value of white in dark areas. The delicate white to pink flowers of this native woodland wildflower glow against the brown leaf litter of the forest floor and are the perfect bright accent in the late-winter shade garden. There are a few cultivars, including the bulked-up, double-flowering 'Cameo'. What look like petals are actually sepals, so rue anemone appears to bloom longer than many woodlanders. It is truly ephemeral, so the foliage will disappear, but I find that accidental disturbance just spreads it around so that it forms a fine-textured carpet around other emerging perennials. No native-plant enthusiast should be without this wildflower for late-winter glory.
2. Upright wild ginger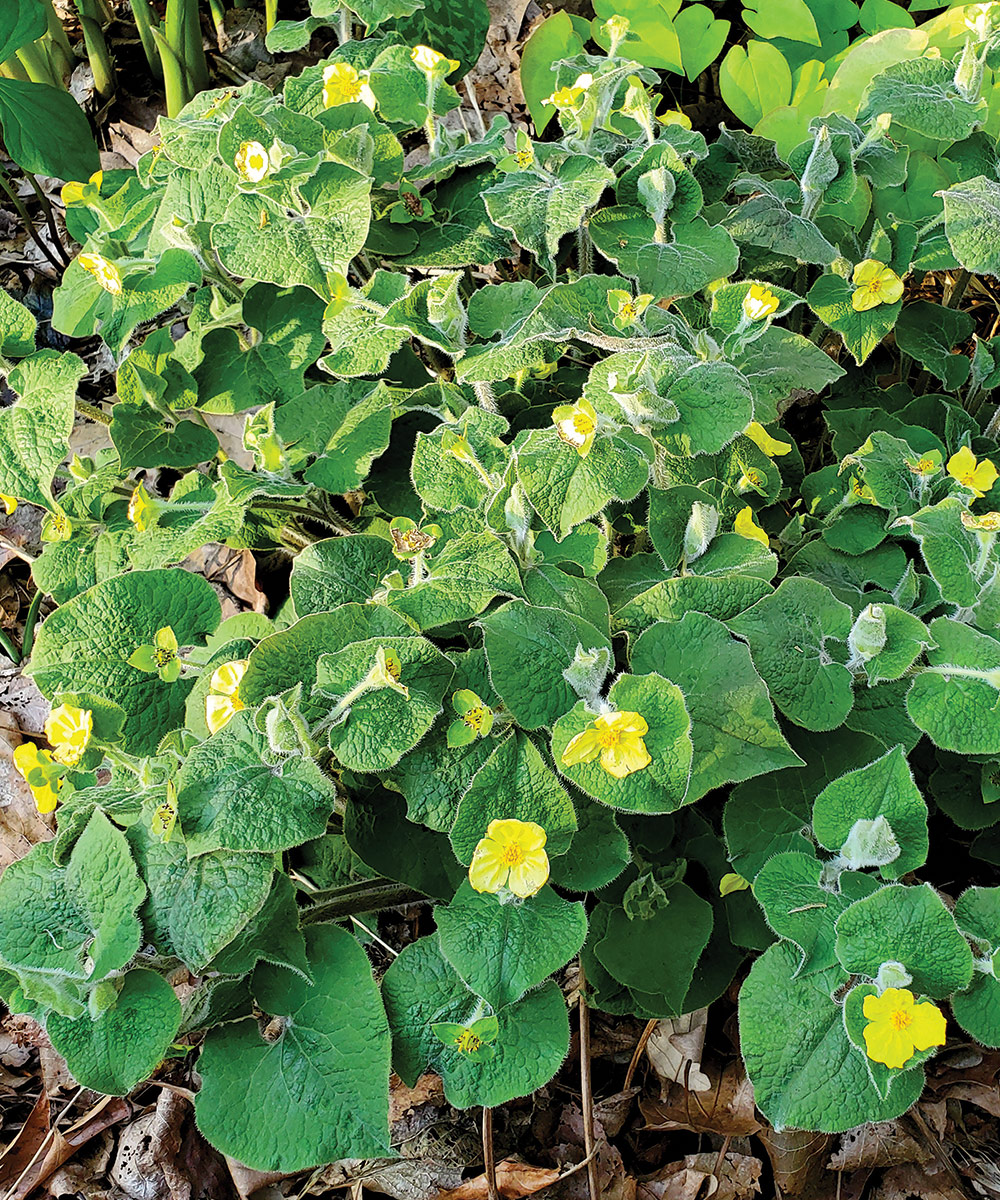 Name: Saruma henryi
Zones: 5–8
Size: 18 to 24 inches tall and 18 to 36 inches wide
Conditions: Partial shade; moist, humus-rich soil
Native range: China
If the botanical name Saruma sounds odd to you, that's because it is an anagram of Asarum, to which this plant is closely related. It is a robust, easy-to-grow plant that quickly becomes fairly sizable but has a clumping form that won't spread as rampantly as our native wild ginger (Asarum canadense, Zones 4–6) in garden settings. The heart-shaped foliage emerges with a soft and fuzzy appearance that transitions to a silvery sheen and then to solid green later in the season. The flowers rise above the foliage and are a cheery lemon yellow; I have seen sporadic reblooming in summer and especially in fall. You need this plant because it is still uncommon enough that your gardening friends aren't likely to have it or even to know it.
3. 'Shell Shocked' panda face ginger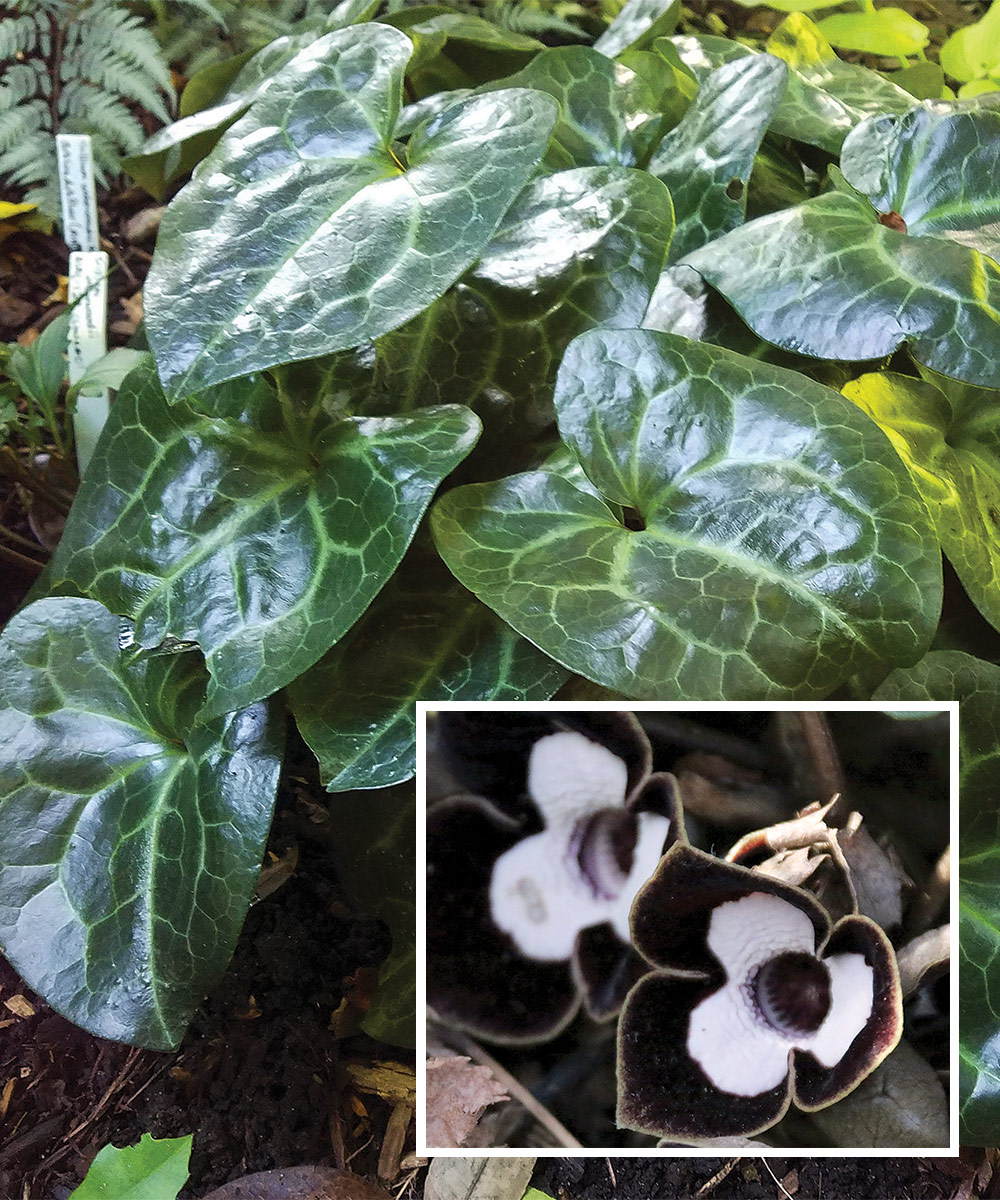 Name: Asarum maximum 'Shell Shocked'
Zones: 5b–7
Size: 6 to 8 inches tall and 8 to 12 inches wide
Conditions: Partial to full shade; average to moist soil
Native range: China
There are those who aren't happy unless they have the gaudy, flamboyant colors of tulips to herald spring. I argue that there is value in those plants that force you to slow down and take a closer look. The gingers do that, with their unusual, funky flowers. Since 'Shell Shocked' is listed as hardy only to Zone 5b, I cover mine with shredded leaves for winter protection. It has survived at least five winters, so I think other Zone 5 gardeners could grow it with similar protection. I cannot wait for it to emerge in spring because it quickly produces large, panda-faced flowers (inset photo) that make me want to run and grab someone to share the spectacle. After flowering, it graces the shade garden with wide, glossy leaves visibly embossed with a silver pattern.
4. 'Stolwijk Gold' alpine clematis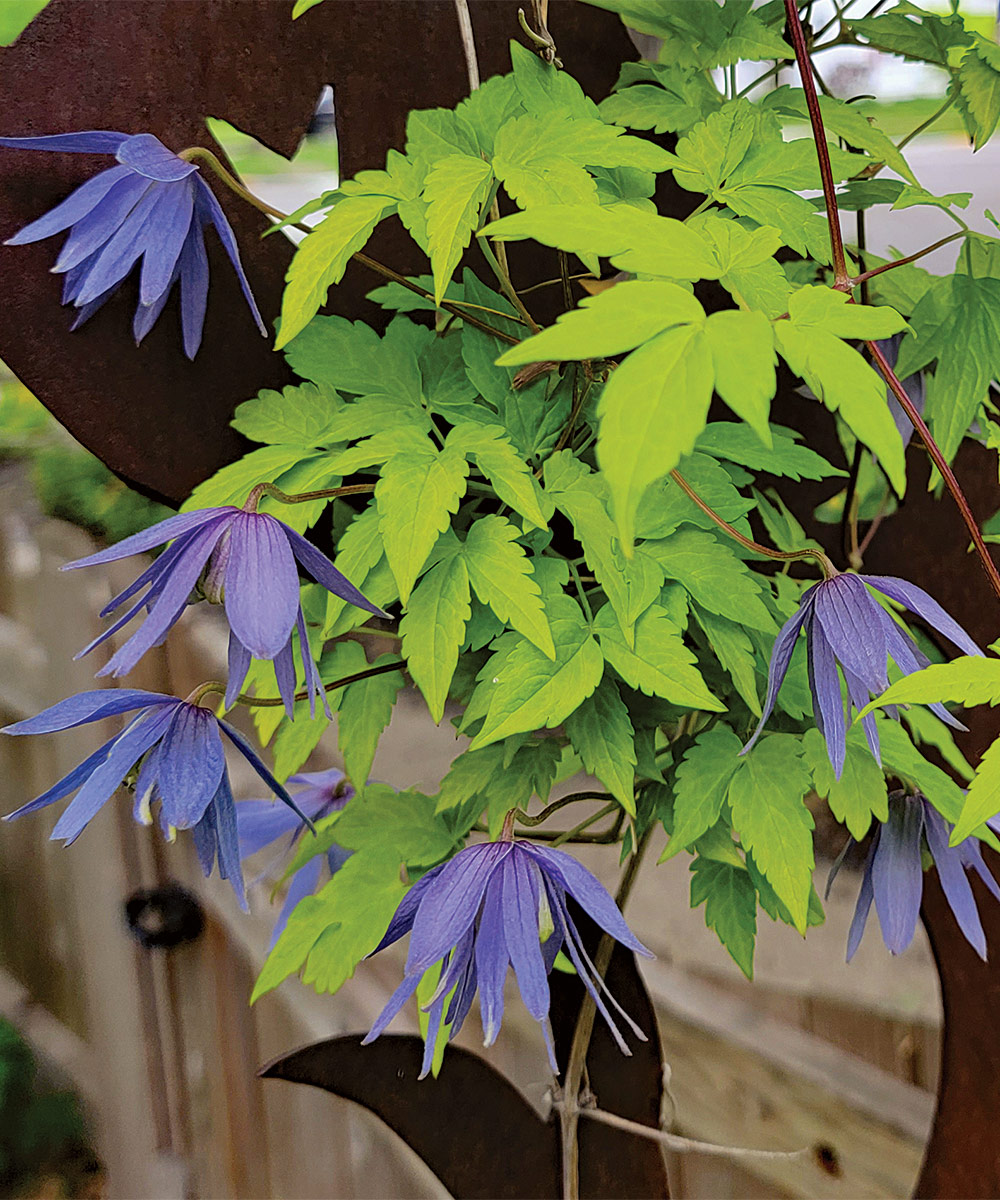 Name: Clematis alpina 'Stolwijk Gold'
Zones: 4–7
Size: 6 to 8 feet tall and 1 to 3 feet wide
Conditions: Full sun to partial shade; moist, well-drained soil
Native range: Europe
I am a sucker for both gold plants and clematis cultivars, and this vine fits both categories. This is also the first clematis to bloom for me at the end of April into early May, which is as early as any flowers bloom in this area. I have grown it as both a vine and as a rambler in a rock garden. Don't let the alpine name fool you. Even though the foliage is small and delicate, vines can easily reach 6 to 8 feet long. The foliage emerges bright gold and serves as a fantastic backdrop for pale violet-blue, nodding flowers. The foliage dulls to chartreuse as the heat of summer arrives, and in a particularly hot year it may end the season green.
---
Ed Lyon is a horticulturist, an author, and the director of the Reiman Gardens at Iowa State University in Ames, Iowa.