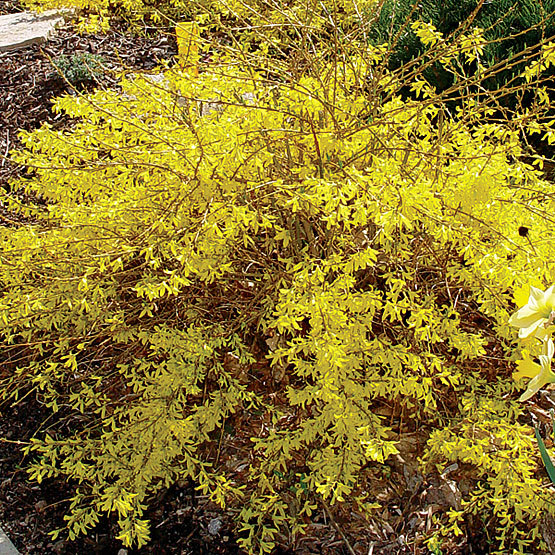 Forsythia are widely recognized for their utility in a shrub border, a bank, or for hedging, and for their light to deep yellow, four-petaled flowers. Choice cultivars are suitable for specimen planting or rock garden placement. The branches are great for arrangements and are easy to force in late winter.
Noteworthy CharacteristicsForsythia's  blaze of yellow flowers is surely one of the first harbingers of spring.
CareGrow in moderately fertile, moist but well-drained soil in full sun or light shade. Prune after flowering—one option is to remove the oldest stems and selectively shape.
PropagationTake greenwood cuttings in late spring or early summer; take semi-ripe cuttings in late summer.
ProblemsArabis mosaic virus, stem gall, dieback, root knot nematode, leaf spot.