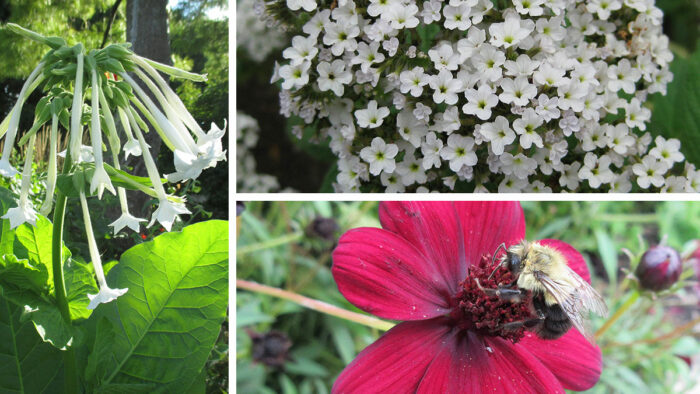 Enjoying fragrance in the garden is an experience most gardeners appreciate and strive for. Our woody plants, such as lilac (Syringa spp. and cvs., Zones 3–8) and Koreanspice viburnum (Viburnum carlesii and cvs., Zones 5–9), as well as perennials such as fragrant pinks (Dianthus spp. and cvs., Zones 3–10) and garden phlox (Phlox paniculata and cvs., Zones 4–8) provide wonderful windows of scent. However, it is the seasonal plants in our Midwest gardens that will contribute extended fragrance over a long period of time. It is entirely possible to have a series of fragrant plants in our gardens from early spring until frost, and annual fragrant flowers can play a significant part of that sensory equation.
There are many seasonal plants that make olfactory contributions in the garden. And while our appreciation of these fragrances is subjective, there are some that are absolute "slam dunks" for engaging scent. Below are six seasonal selections that offer extended fragrance. They may not be winter hardy in the Midwest, but they make great additions to your annual plant and fragrance menu.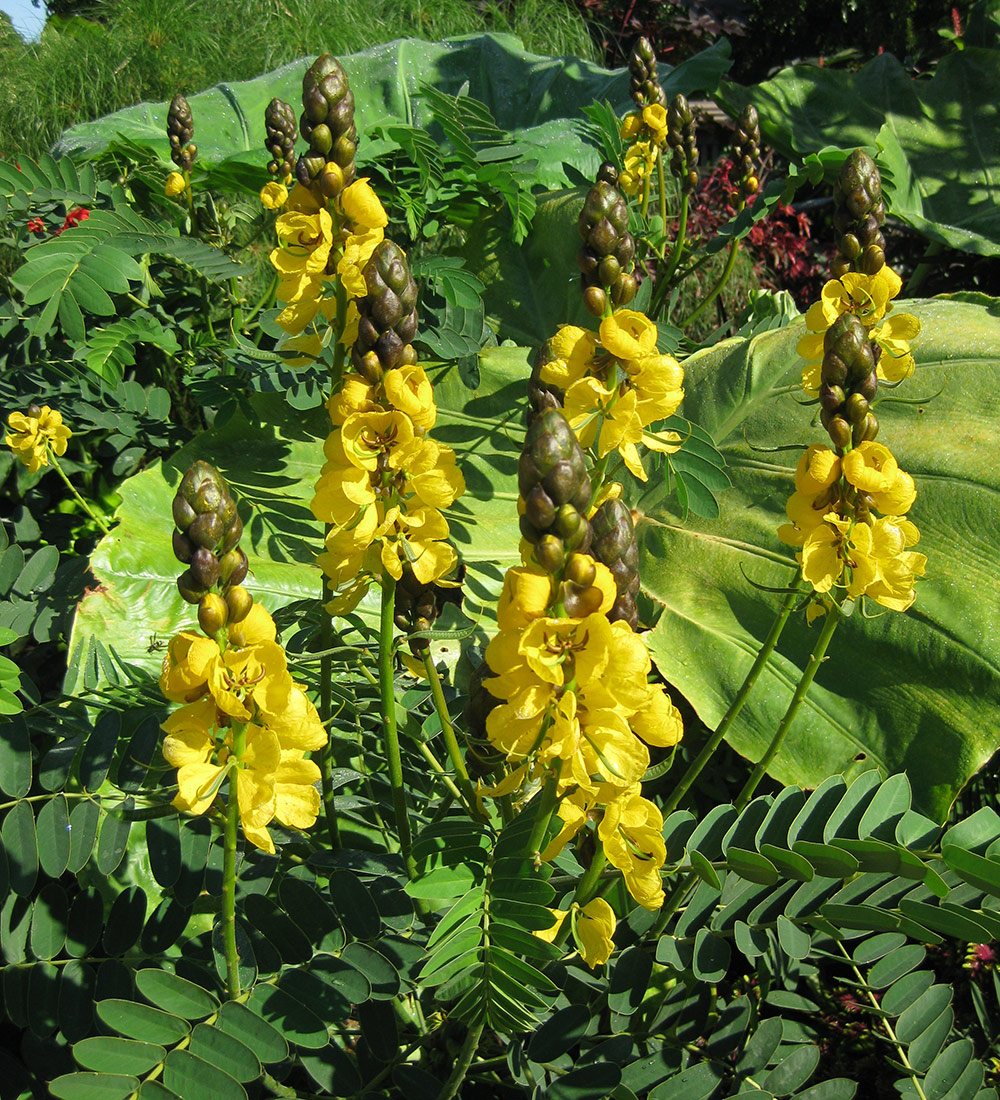 Popcorn plant is big on size and has a surprising scent
Senna didymobotrya, syn. Cassia didymobotrya
Zones: 9–11
Size: 4 to 7 feet tall and wide
Conditions: Full sun; moist, well-drained soil
This plant continues to be a popular selection for its beautiful yellow flowers and the buttered-popcorn scent of the flower buds when rubbed. Popcorn plant is a subshrub native to tropical and eastern Africa. It is also a legume that features pinnately compound, blue-green foliage. It can grow up to 10 feet tall and wide in tropical climates, but it doesn't get as large in the Midwest, where it is grown as an annual. The buttery yellow flowers bloom on stalks from the bottom upward, and both the flowers and the foliage have scent. The show goes from summer into fall. Admittedly, some folks don't care for the fragrance, but it is engaging to most. It is important to note that this plant is poisonous.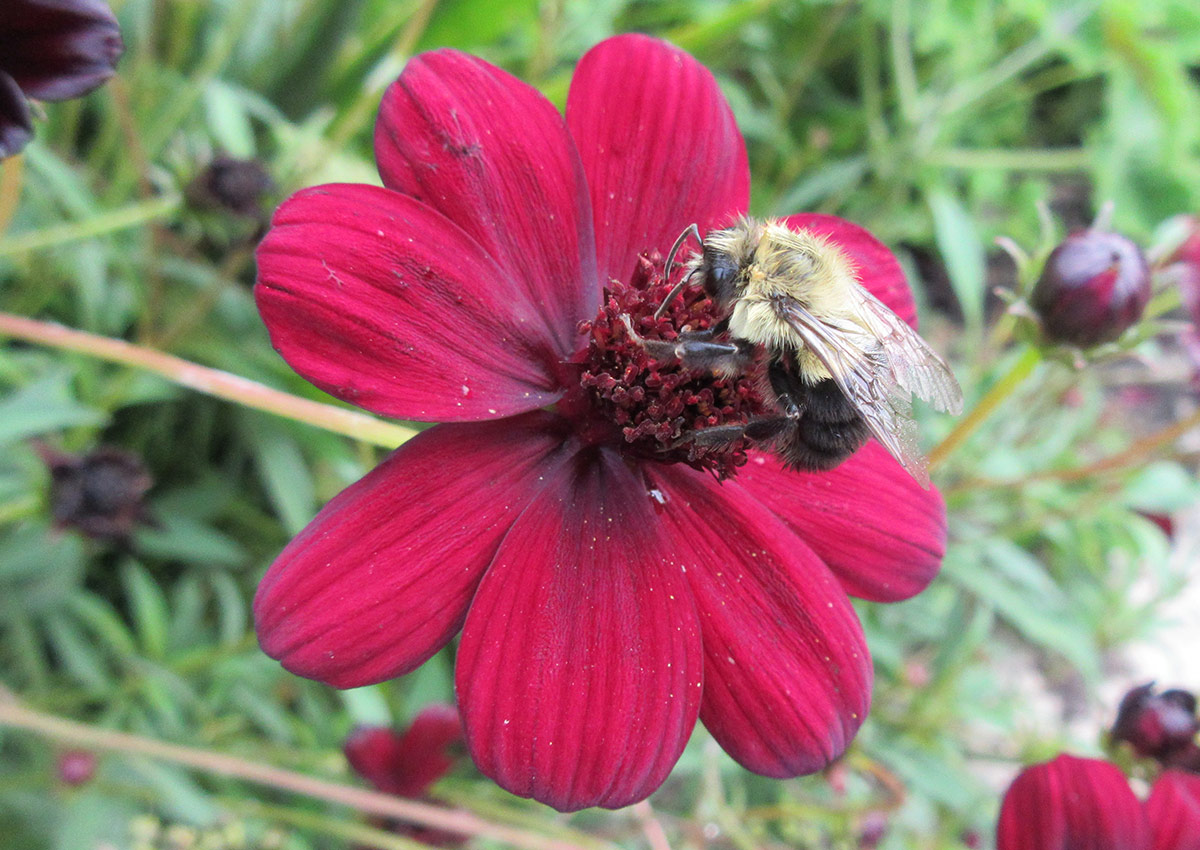 Chocolate cosmos is a trouble-free aromatic charmer
Cosmos atrosanguineus and cvs.
Zones: 7–11
Size: 18 to 24 inches tall and wide
Conditions: Full sun; moist, moderately fertile, well-drained soil
Native to Mexico, chocolate cosmos is a tuberous perennial in warmer climates but is grown as an annual in the Midwest. It gets its name from the velvety, deep crimson flowers as well as the remarkable scent of dark chocolate. Its 2-inch-diameter flowers bloom from midsummer until fall. Chocolate cosmos is drought tolerant once established and is rarely bothered by insects, diseases, deer, or rabbits. Pollinators will find the flowers interesting, and the tubers of this plant can be dug in fall and stored as you would cannas (Canna spp. and cvs., Zones 8–11) and dahlias (Dahlia spp. and cvs., Zones 9–11).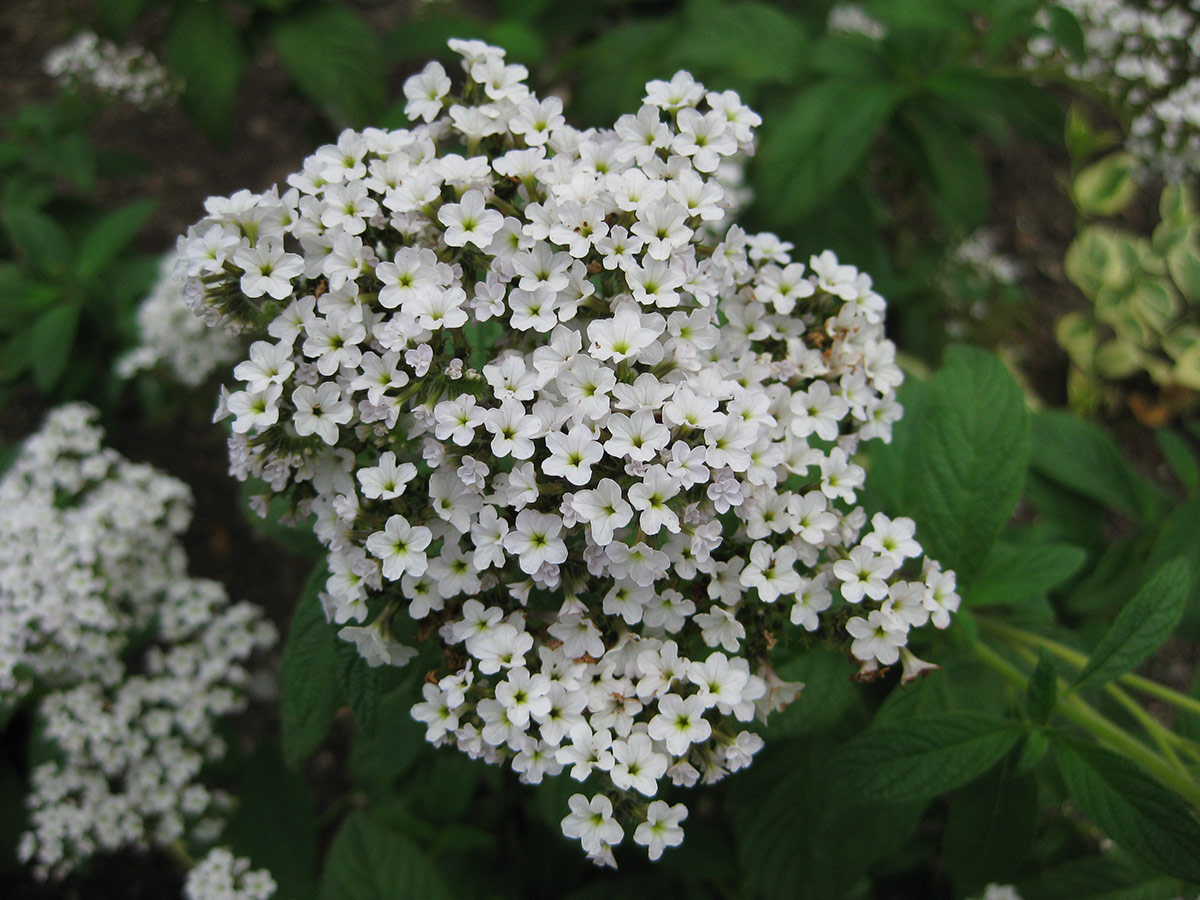 Fragrant heliotrope provides blue, purple, and even white flowering options
Heliotropium arborescens and cvs.
Zones: 9–11
Size: 18 inches tall and wide
Conditions: Full to partial shade; rich, moist, well-drained soil
Native to Peru, heliotrope is a tender, perennial shrub, although it is certainly a warm-season annual for us in the Midwest. The white-flowering form 'Alba' has flower clusters that smell of pure vanilla. Many of the blue and purple forms are fragrant, although some have very little fragrance. Full sun is preferred, but some afternoon shade is welcome in hot summer climates. Heliotrope will bloom all summer and can be pinched back for increased bushiness. This plant is quite poisonous, particularly for horses.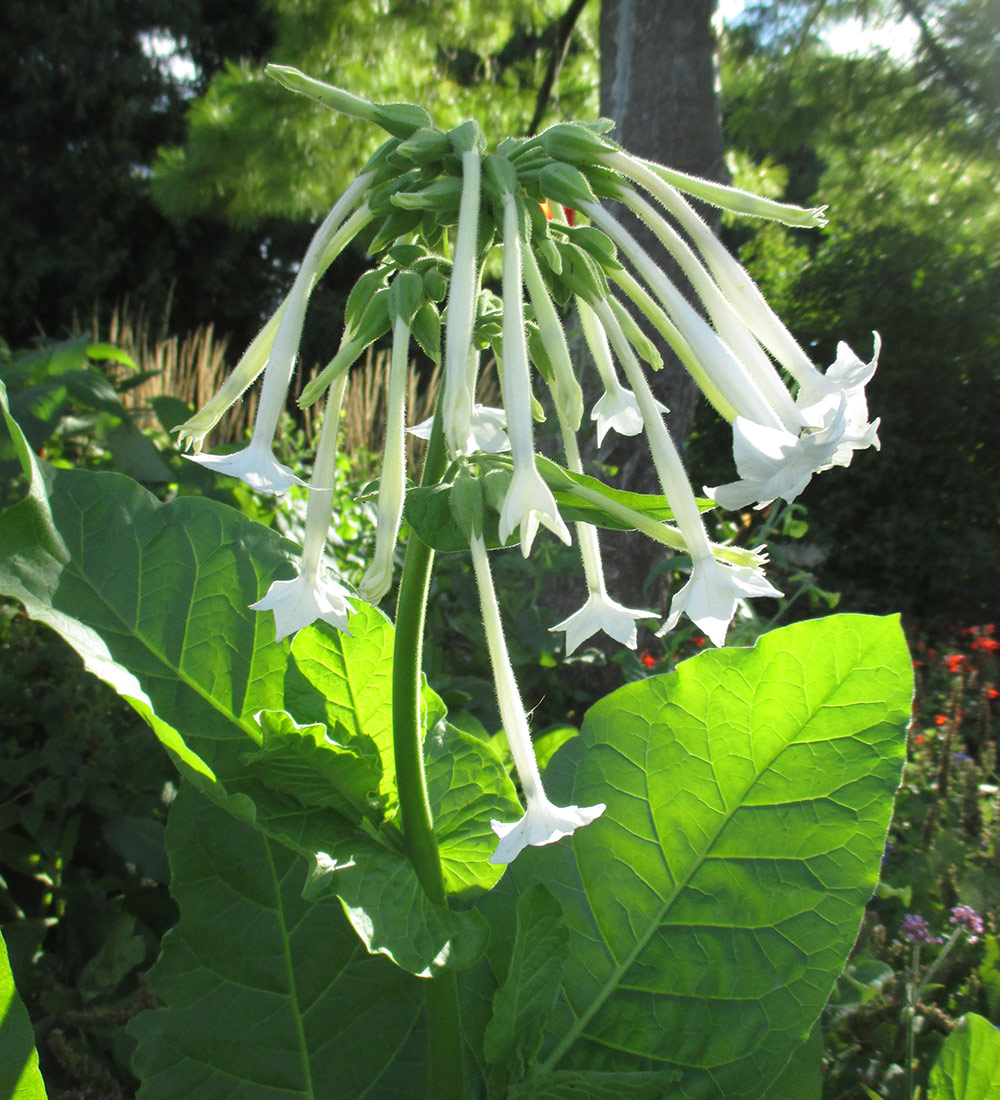 Flowering tobacco puts out a strong fragrance at dusk
Nicotiana sylvestris spp. and cvs.
Zones: 10–11
Size: 4 to 6 feet tall and 2 feet wide
Conditions: Full sun to partial shade; fertile, moist, well-drained soil
There are many types of tobacco plants (Nicotiana spp. and cvs., Zones 10–11) that produce flowers with fragrance throughout the summer. However, this notable species has a wonderfully intense scent, particularly at dusk and into the evening. The selection 'Only the Lonely' is fairly common and quite popular. Large leaves and a sturdy stalk support candelabra-like sprays of tubular, white flowers. This plant won an Award of Garden Merit from the Royal Horticultural Society and is an excellent garden component for stature, flower contributions, and that strong, sweet scent. This plant self-sows prolifically in open soil and shouldn't be consumed.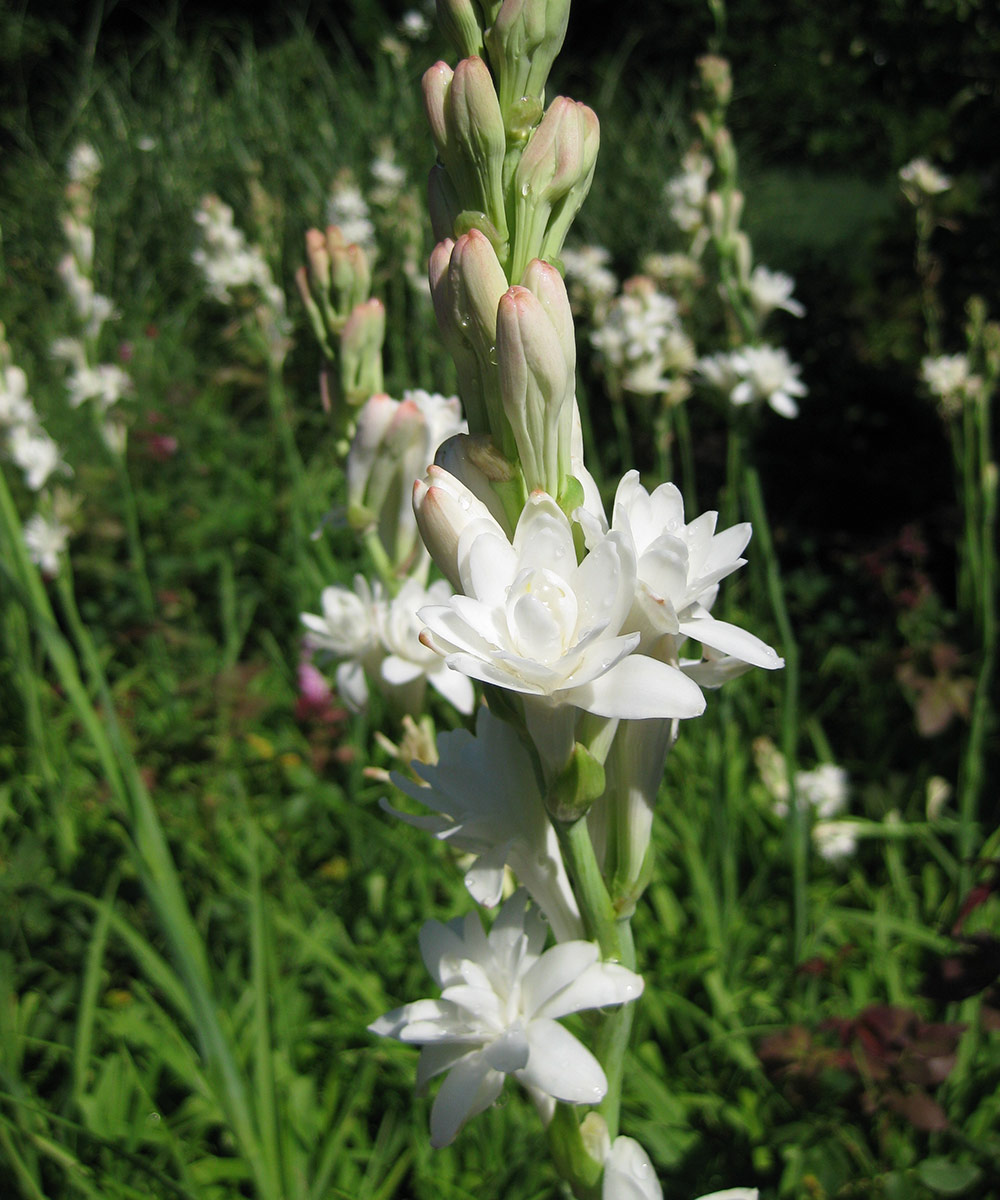 Fragrant tuberose is great for the garden and the vase
Agave amica and cvs., syn. Polianthes tuberosa
Zones: 9–11
Size: 24 to 48 inches tall and 6 to 12 inches wide
Conditions: Full sun; moderately fertile, well-drained soil
Also native to Mexico, this tuberous plant features intensely fragrant, white, waxy, funnel-shaped blooms in midsummer until fall. The flowers are presented on sturdy stalks above grasslike foliage. Fragrant tuberose is an excellent cut flower and not bothered by deer or rabbits. The varieties 'Mexican Single' and 'The Pearl' (double flowers) are commonly available. The challenge in our Midwest climate is starting them early in containers to get a jump on the season before they are planted out in early June. This early start is essential to guarantee flowers in later summer into fall, and staggered-timed planting of the tubers will result in a nice sequence of color and scent. The tubers can also be dug and stored as you would cannas and dahlias.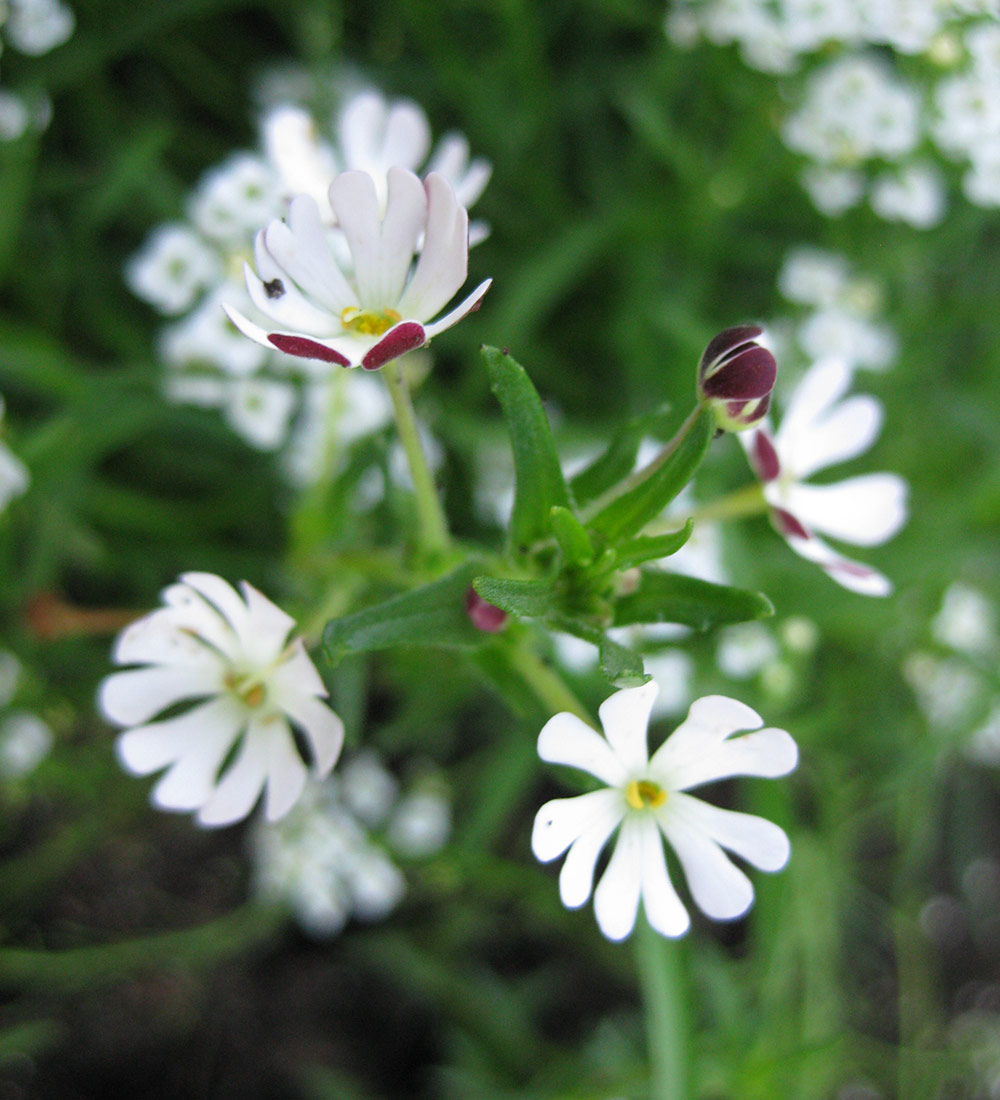 Night phlox produces an intoxicating scent of vanilla and honey
Zaluzianskya capensis and cvs.
Zones: 9–11
Size: 12 inches tall and wide
Conditions: Full sun; rich, moist, sharply drained soil
Smelling the delectable scent of this night-blooming annual, native to South Africa, is an amazing experience. This is a personal favorite, and while it is a small plant, positioning it in containers and window boxes near a deck, patio, or window will result in some amazing summer evening enjoyment. During the day the flowers are closed, with the maroon backings on the petals presenting interesting, dark buds. As dusk descends, these small flowers open into pure white pinwheels of fragrance, with a scent described as a combination of vanilla and honey. Well-drained soil is essential, and this plant thrives in containers. The variety 'Midnight Candy' is commonly available and easy to grow.
—Mark Dwyer is the garden manager for the Edgerton Hospital Healing Garden in Edgerton, Wisconsin, and he operates Landscape Prescriptions by MD.
Photos: Mark Dwyer