Fionuala Campion says in her article, Dazzling Deer-Resistant Perennials, "Though very graceful and delightful to behold in their native habitat, deer are a voracious force to reckon with in many Northern California gardens, particularly in summer and fall." But these majestic creatures are not just an issue for gardeners on the west coast. There are populations of deer in all 50 states, and all are munching on the many different plants we're growing across the country.
There are a vast array of deterrents that can offer various levels of success, but sometimes the best method to deter pests is growing plants they won't bother with. While results can always vary, these four expert-selected plants for the Midwest are the closest you'll get to deer-proof.
---
1. 'Smart' Dwarf Bearded Iris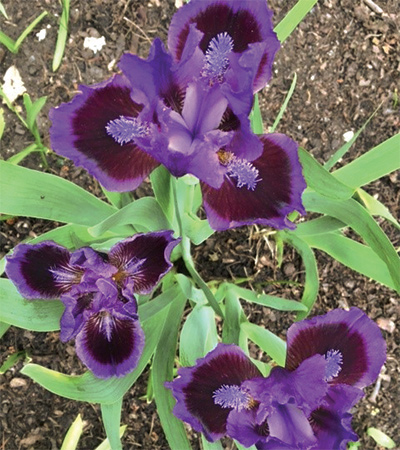 Name: Iris pumila 'Smart'
Zones: 3–10
Size: 12 to 15 inches tall and 15 inches wide
Conditions: Full sun; well-drained soil
Native range: Hybrid
Bearded iris is widely recognized, but did you know that there is a dwarf form that miniaturizes its best attributes? 'Smart' has grape-purple standards (the upright flower parts) above two-toned falls, with the same stunning color encircling an even deeper royal purple. Mine bloom in May, at the same time as the large-flowered daffodils. Its compact size makes the swordlike, gray-green foliage effective as an ornamental grass alternative. Plant it with the very top of the rhizome showing at or a little above the soil surface, and never overwater it. To keep it vigorous and free-flowering, divide clumps every three to four years, after flowering but before the end of August. This is a plant that the white-tailed deer will just walk on by.
2. 'Bergman's Gem' Caucasian Spruce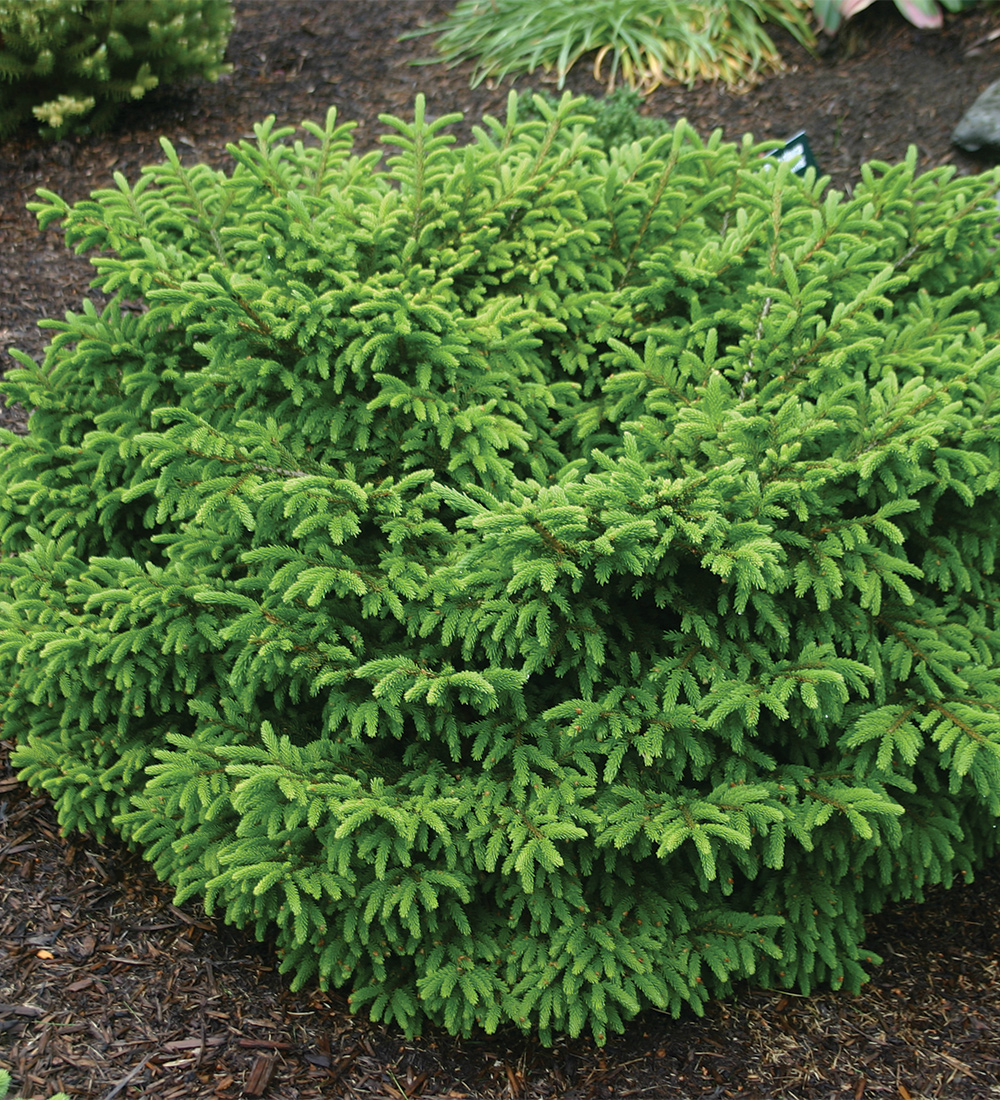 Name: Picea orientalis 'Bergman's Gem'
Zones: 4–7
Size: 3 feet tall and wide
Conditions: Full sun to partial shade; rich to average, well-drained soil
Native range: Southeastern Europe; Asia
I've fallen for all the shapes and sizes of Caucasian spruce, especially the dwarf forms like this one. It has distinctive, short needles that clasp tightly to the stem, giving it a lovely fine texture. Spring growth emerges chartreuse-green before hardening to a dark olive green. Even as a youngster it produces a symmetrically flat-topped globular silhouette. Site newly planted specimens out of winter wind tunnels, and water regularly for the first two to three years to get them established. After that, they will be self-sufficient. Use this slow-growing, pruning-free gem as a focal point in a rock garden or foundation planting, or to add winter form to barren perennial borders.
3. 'Tubby Andrews' Bergenia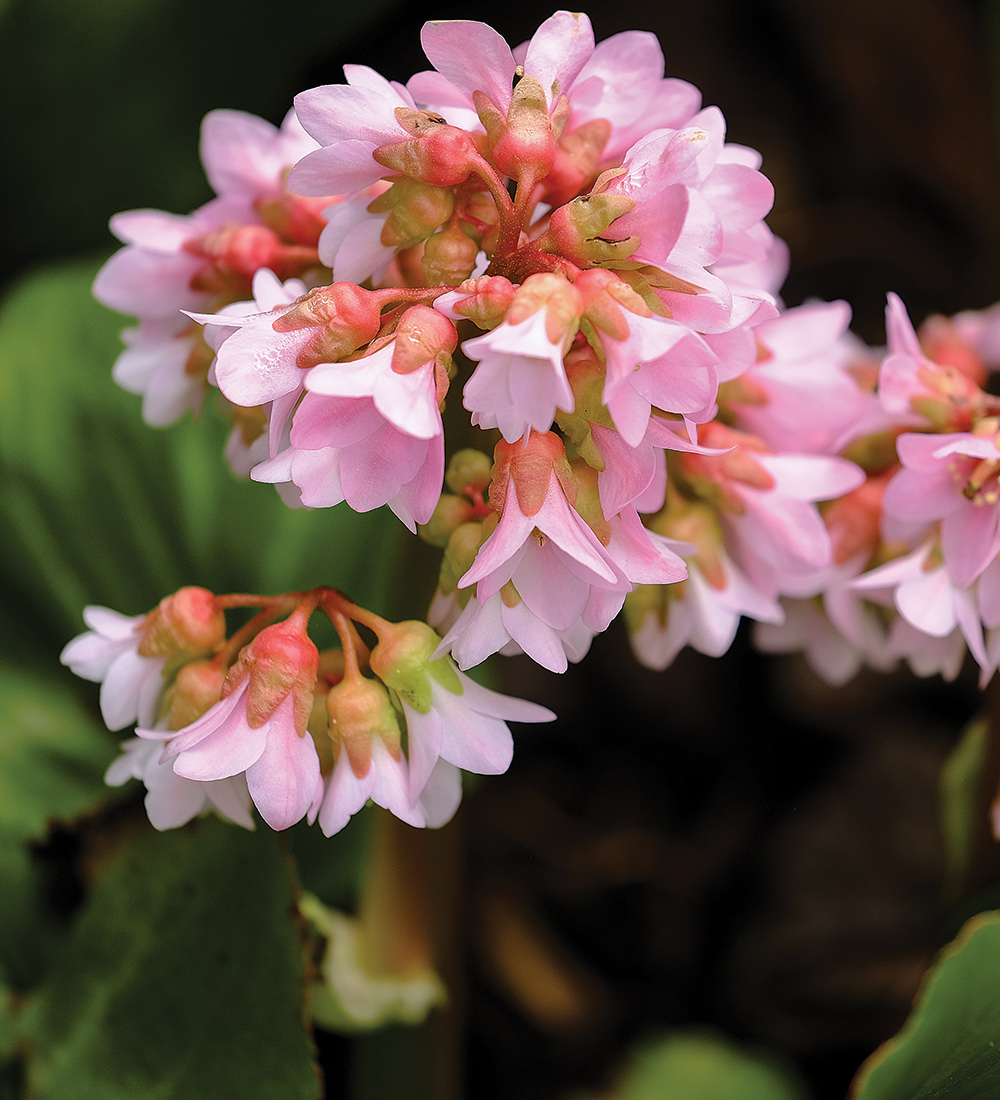 Name: Bergenia cordifolia 'Tubby Andrews'
Zones: 4–8
Size: 12 to 15 inches tall and wide
Conditions: Full sun to partial shade; consistently moist, well-drained soil
Native range: Siberia
This is a plant I would buy just for the name. 'Tubby Andrews' distinguishes itself from other bergenias with creamy chartreuse variegation marbling its ultra-shiny, cabbagelike foliage. It has a clumping habit and is best used in large groups as an edger. Advancing cold fall weather brings wonderful burgundy and pink tones that remain for the winter on the semi-upright, evergreen leaves. The only maintenance it needs is dead-leafing any winter-tattered foliage before its charming, babydoll- pink flower clusters emerge in spring. It is a hardy perennial, although flowers may be lost after bitterly cold, snowless winters. I'm amazed that deer don't find the crisp leaves an attractive menu item.
4. 'Niveum' Epimedium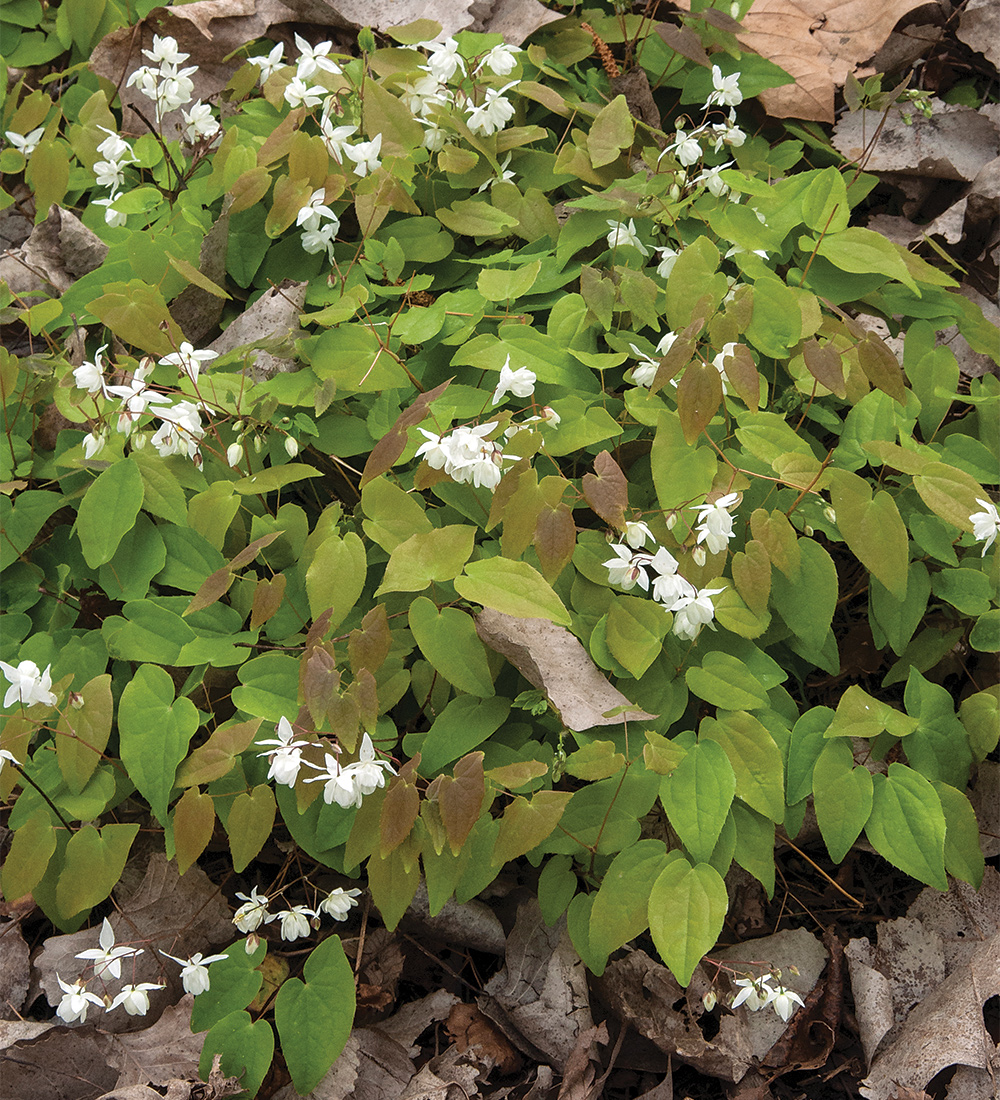 Name: Epimedium × youngianum 'Niveum'
Zones: 4–8
Size: 6 to 9 inches tall and 12 to 18 inches wide
Conditions: Partial to full shade; average to dry, well-drained soil
Native range: Hybrid
Consider this gorgeous epimedium for a low-maintenance, deer-proof, ground-cover solution in dry shade. Niveum means "snowy," a reference to its delicate, white, downward-nodding spring flowers. They hang in and among the coppery-red, heart-shaped spring leaves that eventually turn a medium green that flushes crimson in autumn. Incorporate extra organic matter at planting, especially if you are siting this plant among the roots of trees. Water it as needed for the first year; after that 'Niveum' will be quite drought tolerant, forming a well-mannered, slow-growing clump. Since its leaves are not evergreen, it can be cut to the ground in late fall or early spring.
---
Lifelong horticulturist Tony Fulmer is the retired chief horticulture officer for Chalet, a specialty nursery in Wilmette, Illinois.