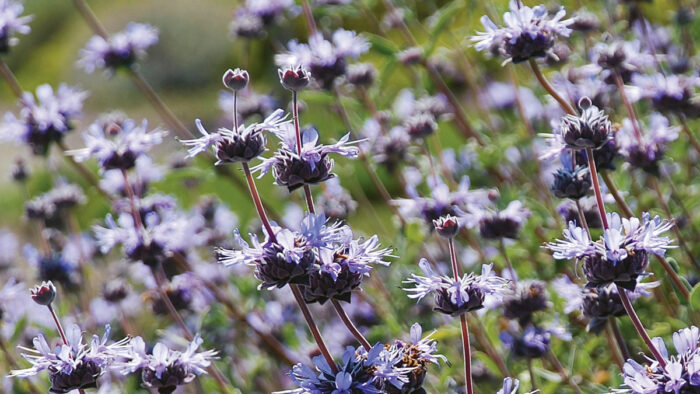 Fionuala Campion says in her article, Dazzling Deer-Resistant Perennials, "Though very graceful and delightful to behold in their native habitat, deer are a voracious force to reckon with in many Northern California gardens, particularly in summer and fall." But these majestic creatures are not just an issue for gardeners on the west coast. There are populations of deer in all 50 states, and all are munching on the many different plants we're growing across the country.
There are a vast array of deterrents that can offer various levels of success, but sometimes the best method to deter pests is growing plants they won't bother with. While results can always vary, these four expert-selected plants for the Southwest are the closest you'll get to deer-proof.
---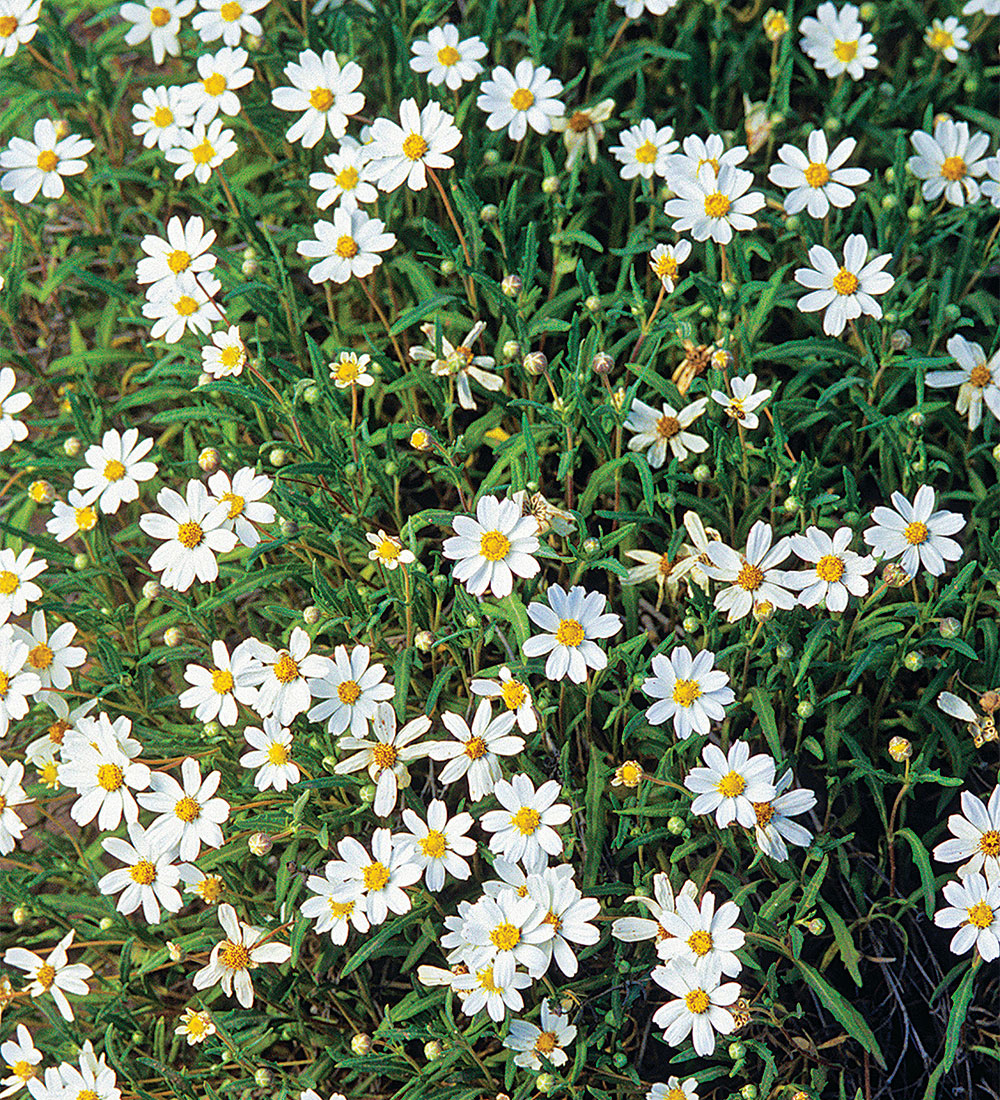 1. Blackfoot Daisy
Zones: 5–11
Size: 8 to 12 inches tall and 12 to 24 inches wide
Conditions: Full sun; well-drained soil
Native range: South-central and southwestern United States; northern Mexico
This tough perennial grows in red rock soils across the Southwest, where it looks like white polka dots in the landscape. It can typically be found growing between 2,000 to 5,000 feet of elevation. This hearty species is fine with heat and likes rocky locations. It looks good among boulders and next to succulents such as Parry's agave (Agave parryi, Zones 7–10), or mixed with taller native perennials such as Palmer's penstemon (Penstemon palmeri, Zones 4–9). The white flowers are produced sporadically from spring through fall, with the biggest display coming in late spring or early summer, depending on elevation. Blackfoot daisy grows quickly into a mounded form, maturing in one to two seasons. It benefits from an annual shearing.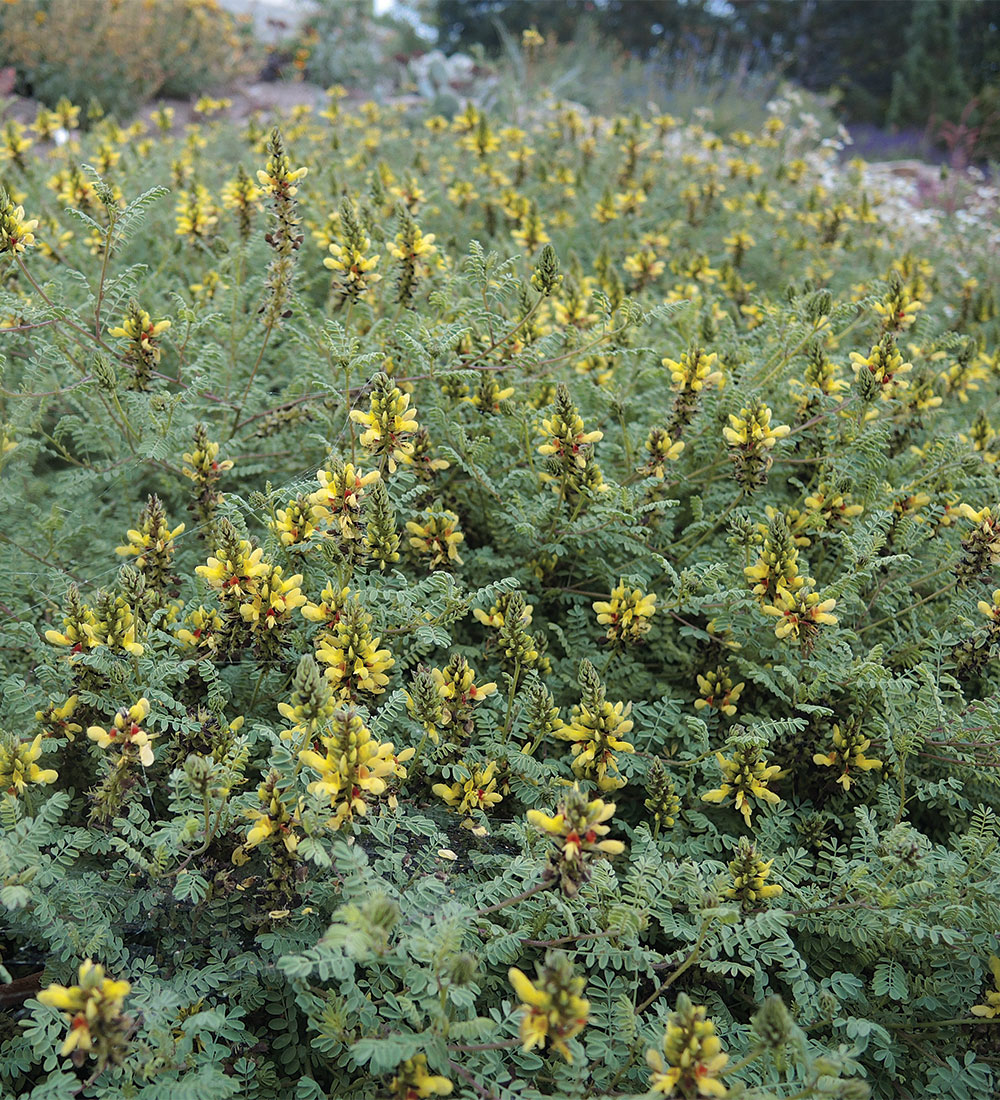 2. 'Sierra Gold' Lemon Dalea
Name: Dalea capitata 'Sierra Gold'
Zones: 6–11
Size: 8 to 12 inches tall and 3 to 4 feet wide
Conditions: Full sun; well-drained, gravelly soil
Native range: Coahuila, Mexico
'Sierra Gold' lemon dalea is something rare: a ground cover for the desert. Its bright green foliage features sunny yellow flowers in fall and spring. This low, spreading perennial is an excellent choice for planting around the base of hesperaloes (Hesperaloe spp. and cvs., Zones 5–11). It also looks good rambling among boulders in a rock garden setting. 'Sierra Gold' lemon dalea can be combined with other purple-flowering shrub-forming daleas, such as indigo bush (Dalea pulchra, Zones 8–11). To keep plants looking lush and full, prune back the stems 4 to 6 inches above the ground in early spring. While this perennial prefers lean, rocky soil, it will also grow in amended soil.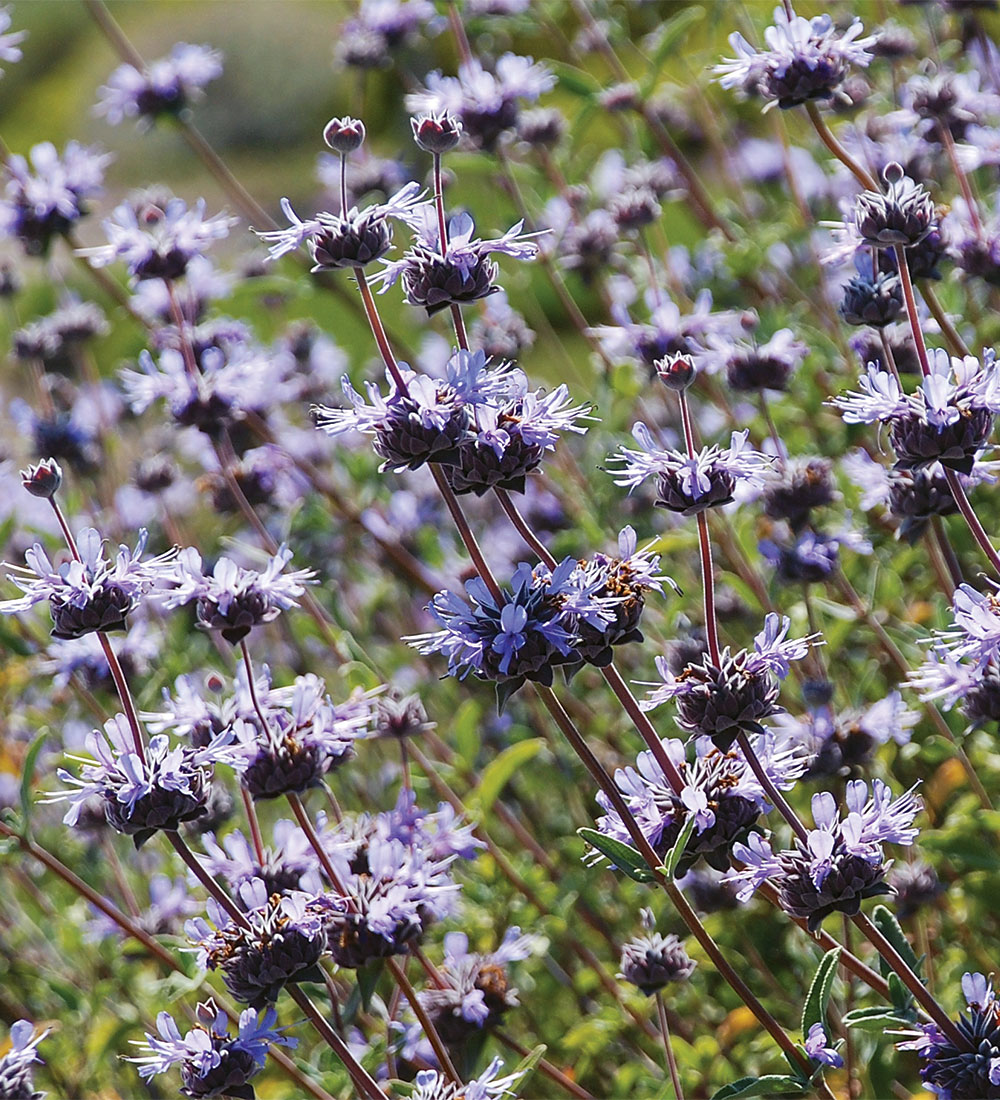 3. Cleveland Sage
Name: Salvia clevelandii
Zones: 8b–11
Size: 3 to 5 feet tall and wide
Conditions: Full sun to partial shade; well-drained, sandy soil
Native range: California; northern Baja California
Cleveland sage's lovely silver foliage is among the most fragrant of any salvia, so much so that its dried leaves are often bundled together and used as incense. It's a cool-season grower, using winter rains to produce whorls of light blue to purple flowers in late spring. This plant needs fast-draining soil to endure the high monsoon humidity and low night temperatures of low desert areas. Mix it with plants such as blackfoot daisy or 'Sierra Gold' lemon dalea. It benefits from a semi-annual pruning in fall and should be grown in full sun, but it needs some afternoon shade in lower desert locations. In colder, high-elevation areas such as Santa Fe and Albuquerque, try rose sage (Salvia pachyphylla, Zones 5–9), which is also deer resistant, instead.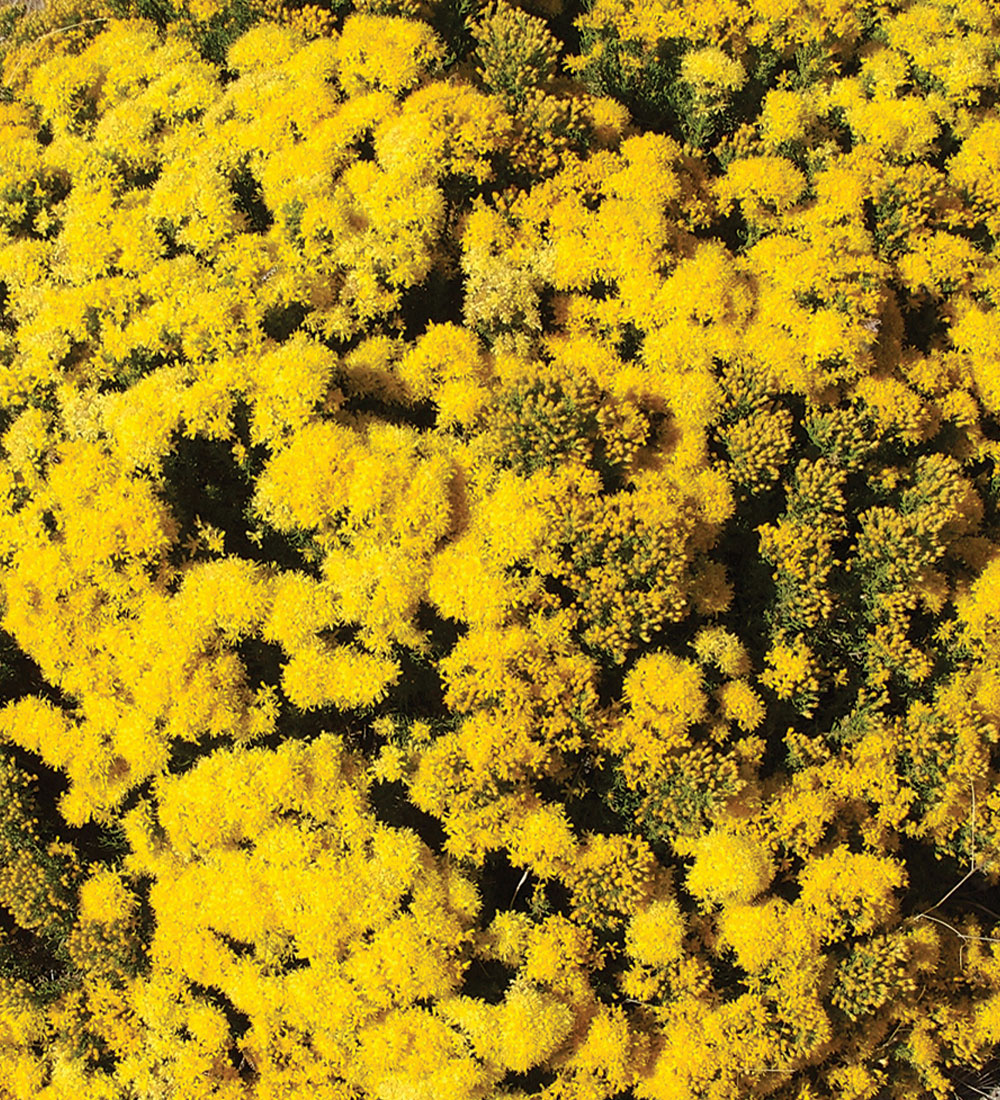 4. Turpentine Bush
Name: Ericameria laricifolia
Zones: 6b–11
Size: 2 to 3 feet tall and 3 to 4 feet wide
Conditions: Full sun; well-drained, highly mineralized soil
Native range: Southwestern United States; northern Mexico
Turpentine bush is a tough-as-nails compact evergreen shrub sporting masses of small, yellow, daisy-shaped flowers that attract butterflies when they bloom in fall. Mix it with tough, spiky desert succulents such as desert spoon (Dasylirion spp. and cvs., Zones 5–11) or yucca (Yucca spp. and cvs., Zones 4–11). This shrub is appropriate for rock gardens and also works well on the fringe of a tree canopy. It can take reflected heat also. Turpentine bush is deer resistant due to its small needle-like leaves that indeed smell like turpentine. Native to both the Sonoran and Chihuahuan deserts, it is typically cold hardy up to 7,000 feet of elevation.
---
Scott Calhoun is a landscape designer in Tucson, Arizona. He is the author of The Hot Garden: Landscape Design for the Desert Southwest.