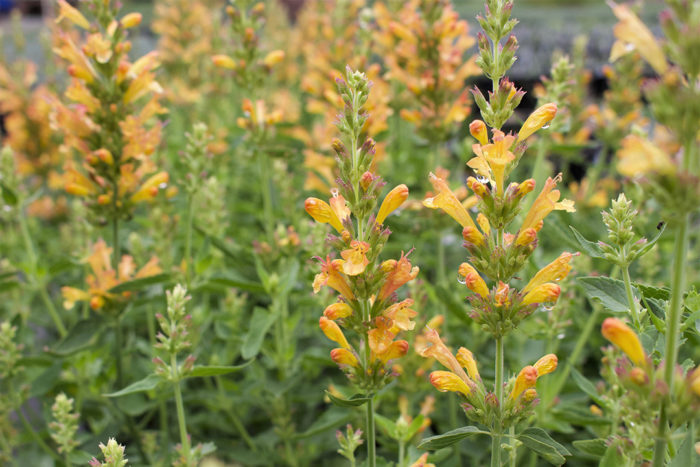 Though very graceful and delightful to behold in their native habitat, deer are a voracious force to reckon with in many Northern California gardens, particularly in summer and fall. In early summer young fawns are beginning to sample pretty much any plant they stumble across, and in autumn food is scarcer and competition higher. Love them or barely tolerate them, these wonderful creatures can cause a lot of damage to a beloved landscape in a very short period of time; luckily there are so many tried and true ways of living and gardening alongside them that I have a hard time calling them true pests.
The most foolproof method of ensuring that your garden is devoid of deer is erecting a jump-proof fence that is at least 9 feet tall. This can be quite an expensive and time-consuming undertaking! Sprays and repellents can be helpful but need to be applied regularly—particularly during the rainy season—to be truly effective. Fortunately, there are several highly ornamental trees, shrubs, perennials, and annuals that deer tend to avoid that are perfect for planting in areas where you know they're most likely to browse. While seldom completely deer-proof (see the above reference to fawns and sampling), the following perennials and combinations are among my favorites for repelling deer.
Poquito™ dwarf hummingbird mint (Agastache 'Butter Yellow', Zones 5–10) has bushy, upright, apple green, and highly aromatic foliage that highlights its butter yellow blooms. Hummingbirds, bees, and butterflies LOVE this floriferous perennial, flocking to the flower spikes during its extended bloom period—midsummer through fall. Dwarf hummingbird mint is drought tolerant and works as well in containers as it does in the landscape. It also looks lovely in fresh or dried flower arrangements. It will grow between 15 and 18 inches tall and wide in full sun and prefers well-drained, nicely amended soil and moderate to light irrigation. Combine it with 'Lollipop' upright verbena (Verbena bonariensis 'Lollipop', Zones 7–10) and Kismet® Red coneflower (Echinacea 'TNECHKRD', Zones 4–9) in your sunny border for a delightful and colorful combination.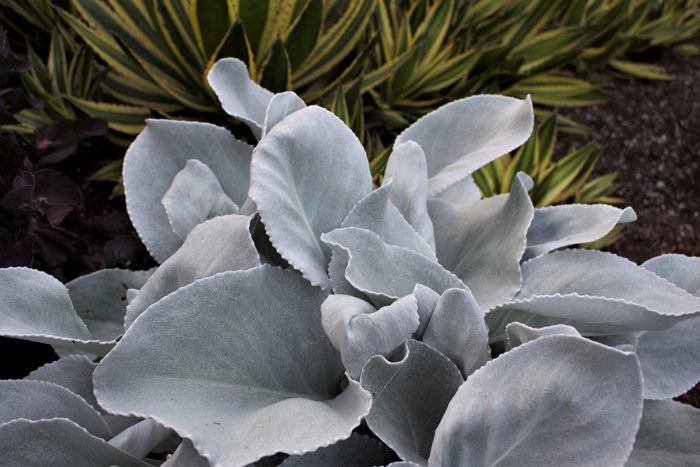 Angel Wings® dusty miller (Senecio candicans 'Sneaw', Zones 8–11) is an intriguing, newly introduced plant with bright, silvery-white, heart-shape leaves loosely arranged in a multilayered rosette. Though it doesn't bloom, Angel Wings® brings drama, structure, color, and texture to your sunny border and will highlight and contrast beautifully with almost any other sun-loving perennial, annual, or succulent. Working as well in a container as it does in the garden, this mounding, slowly spreading beauty grows 12 to 14 inches tall, prefers full sun and well-drained soil, and has regular to light irrigation requirements. Try it with Blackbird spurge (Euphorbia 'Nothowlee', Zones 6–9) and 'Angelina' stonecrop (Sedum rupestre 'Angelina', Zones 5–8) for a particularly stunning combination.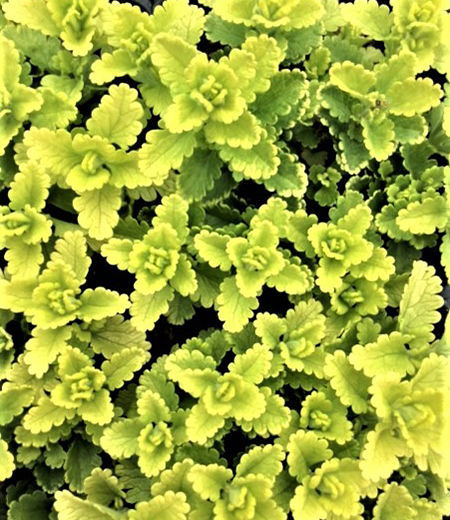 'Summer Sunshine' creeping germander (Teucrium chamaedrys 'Summer Sunshine', Zones 4–9) has fragrant, bright chartreuse foliage. This low-growing germander is covered with dainty bloom spikes filled with rosy purple flowers from late spring through summer, much to the delight of passing pollinators. Quite drought-tolerant once established, this versatile perennial can be used as a small-scale ground cover perfect for edging sunny walkways, and performs equally well in mixed containers. Reaching 6 to 8 inches tall and spreading nicely, 'Summer Sunshine' prefers full sun, regular to light watering, and well-drained soil. If you're looking for deer-resistant companions for your sunny germander, consider 'Elijah's Blue' blue fescue (Festuca glauca 'Elijah's Blue', Zones 4–8) for color and textural contrast, with 'Tequila Sunrise' mirror plant (Comprosma 'Tequila Sunrise', Zones 8–10) making the perfect backdrop.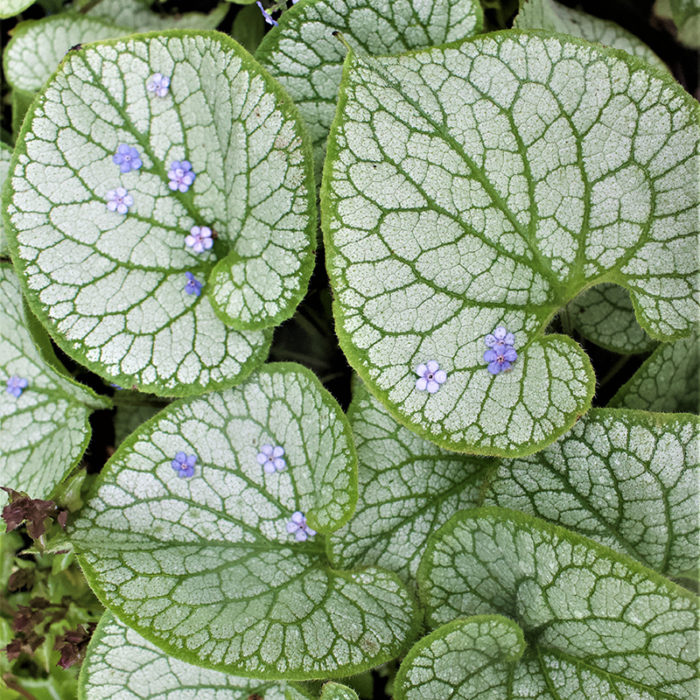 'Jack Frost' brunnera (Brunnera macrophylla 'Jack Frost', Zones 3–8) is a shade lover adored for its spectacularly heart-shape, frosted, silvery leaves. Each leaf is intricately veined and edged with emerald green, and its delightful display of dainty, sky-blue, forget-me-not flowers bloom in spring. Charming and easy to grow, 'Jack Frost' is winter-dormant in most parts of Northern California but brightens up your shaded perennial bed or woodland garden from early spring through late fall; it will gracefully naturalize if permitted. It can reach a foot tall and a little more than a foot wide, with airy blooms arching 6 to 8 inches higher than the silvery foliage. This beauty appreciates well-drained, amended soil, with regular to light water giving the best results. Need a couple of shade-loving, deer-resistant companions for your 'Jack Frost'? 'Obsidian' heuchera (Heuchera 'Obsidian', Zones 4–9) and tassel fern (Polystichum polyblepharum, Zones 5–8) are great choices.
—Fionuala Campion is the owner and manager of Cottage Gardens of Petaluma in Petaluma, California.