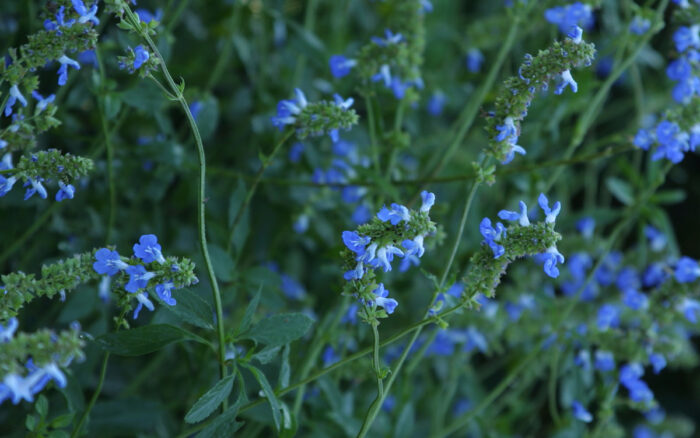 Salvias (Salvia spp. and cvs., Zones 5–11) are one of the most versatile genera of plants for gardeners. Flowers can range from beautiful blue to red, pink, white, coral, and purple. Salvias often bloom extravagantly all summer. The flowers are favorites with popular garden pollinators: hummingbirds, bees, and butterflies. Many are perennial, although the annual ones should never be discounted if the endgame is color. Another plus is that deer don't usually eat them. There are so many excellent cultivars that thrive in our region that it's hard to narrow them down to a few favorites; however, these five are particularly noteworthy.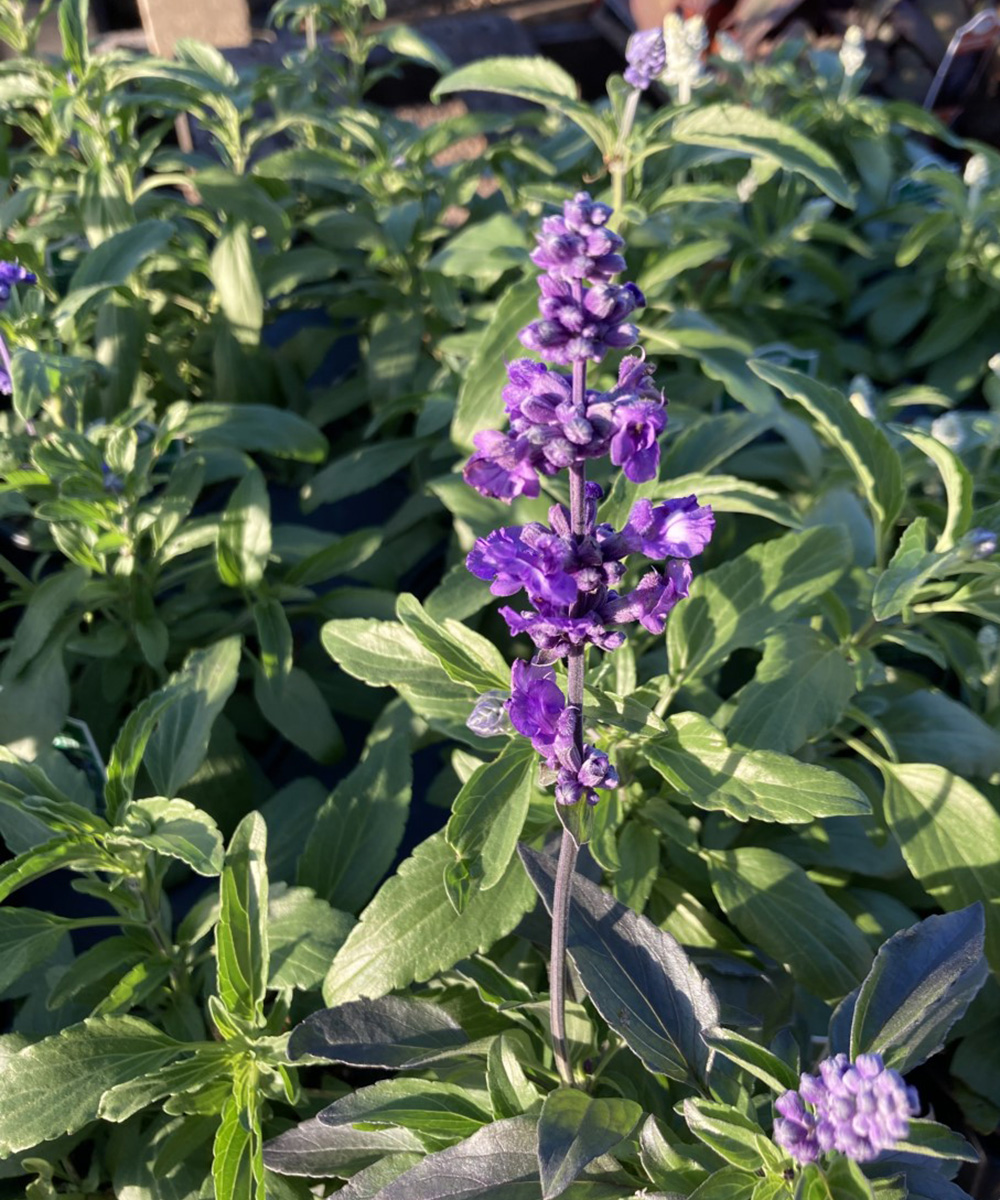 'Henry Duelberg' mealycup sage
Salvia farinacea 'Henry Duelberg', Zones 7–10
'Henry Duelberg' flowers from late spring to frost. The dark blue flowers are held above the foliage, so the color really stands out. It acts as a clump-forming perennial and is tough and long lived. Plants reach 3 feet tall and wide. We often cut it back in late July and fertilize it so it looks fabulous again in September and October, just when temperatures might be cool enough for you to go outside and enjoy it.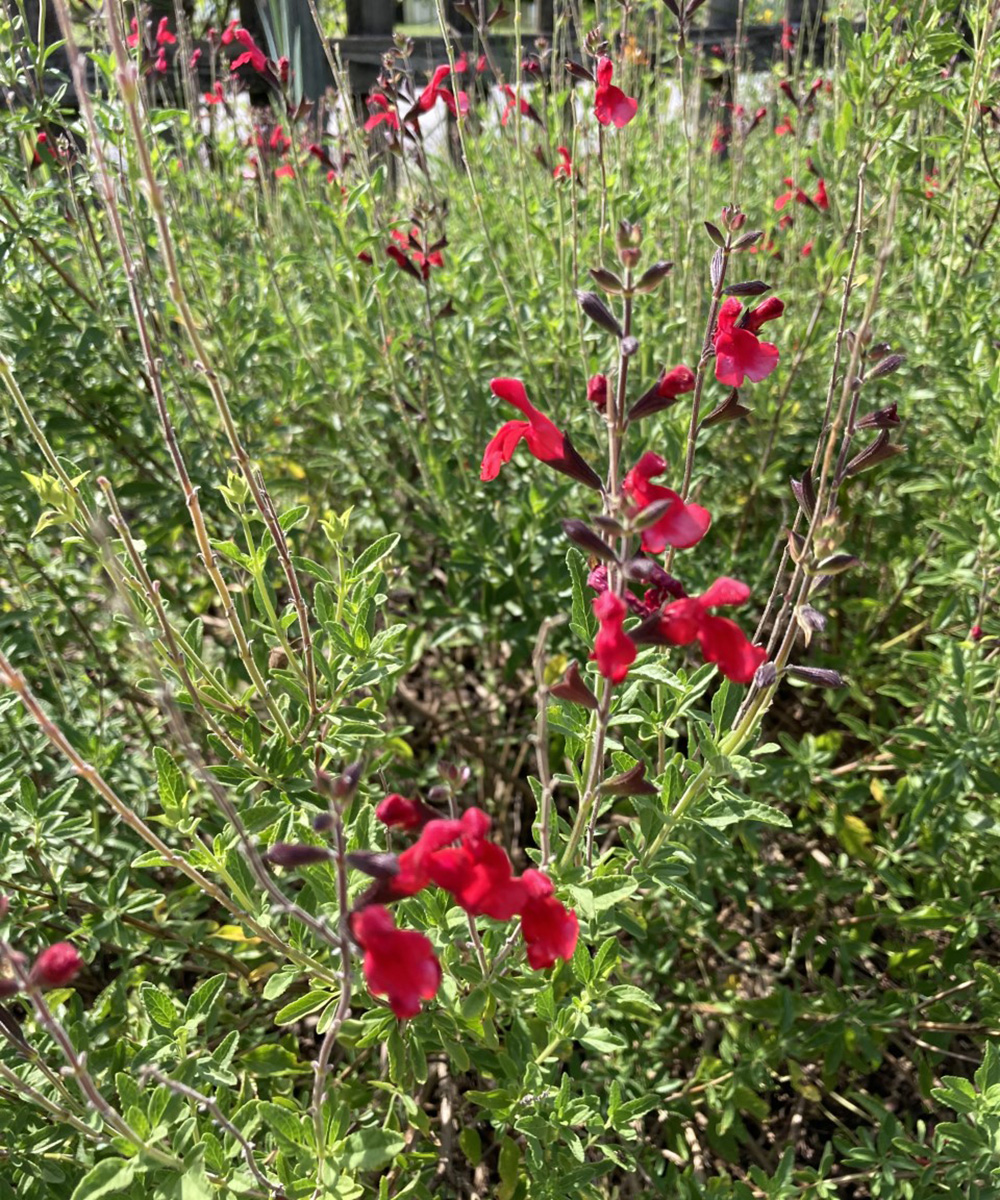 Autumn sage
Salvia greggii, Zones 6–9
Autumn sage comes in many different colors, including red, pink, purple, white, and coral. It grows 2 to 3 feet tall and just as wide with shrubby, evergreen foliage. Although some of our winters are too wet, it's a reliable perennial in the South for the most part. A floriferous bloomer, it also works well in a container, needing only occasional fertilizer.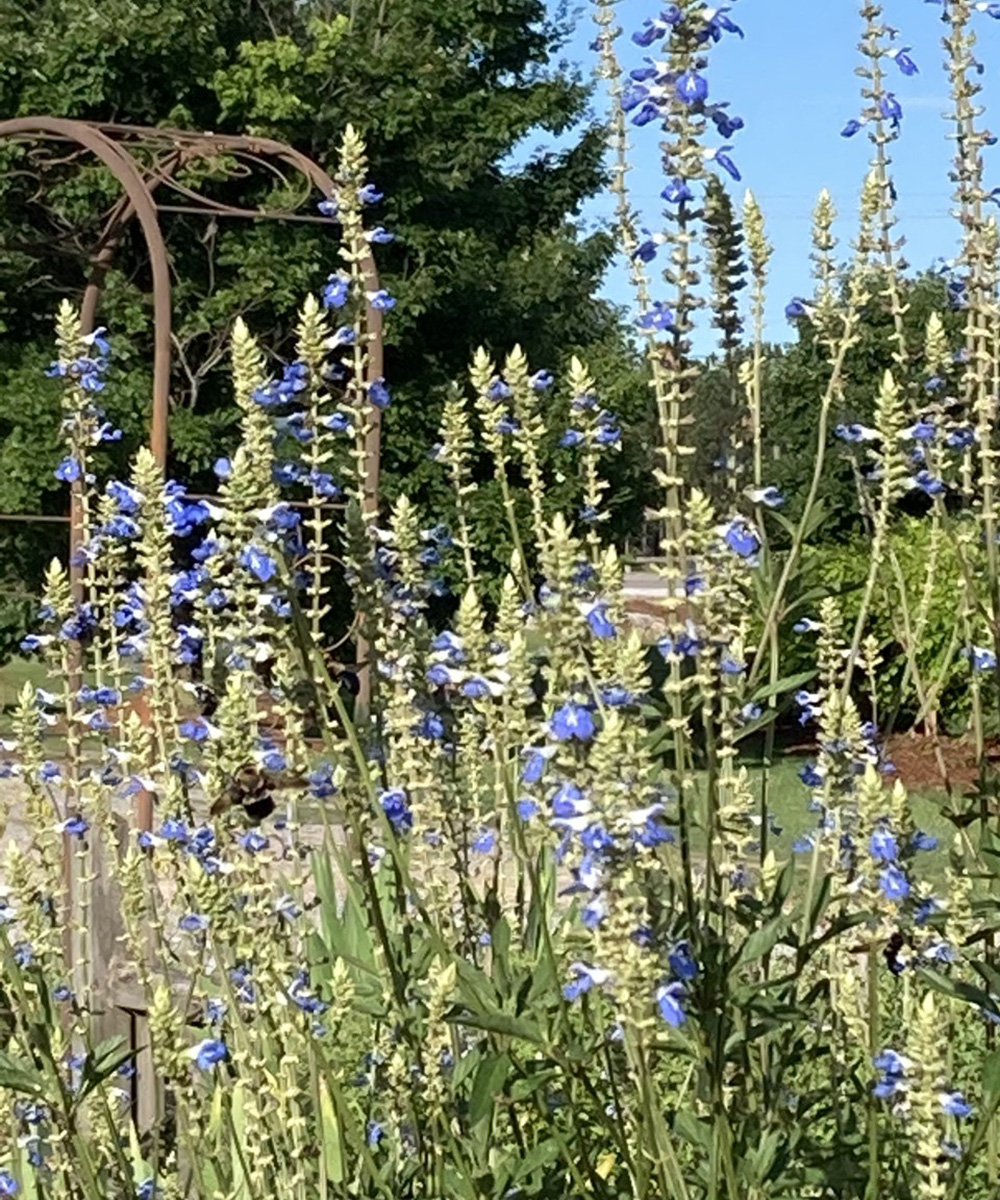 Bog sage
Salvia uliginosa, Zones 6–10
Bog sage is a tall, soft-looking plant with azure-blue flower spikes. Constantly flowering from midspring until frost, it often blooms for as many as eight or nine months in the South. It gets 3 to 6 feet tall and 1 to 3 feet wide. It forms a good-size clump over time and is tolerant of wet soil.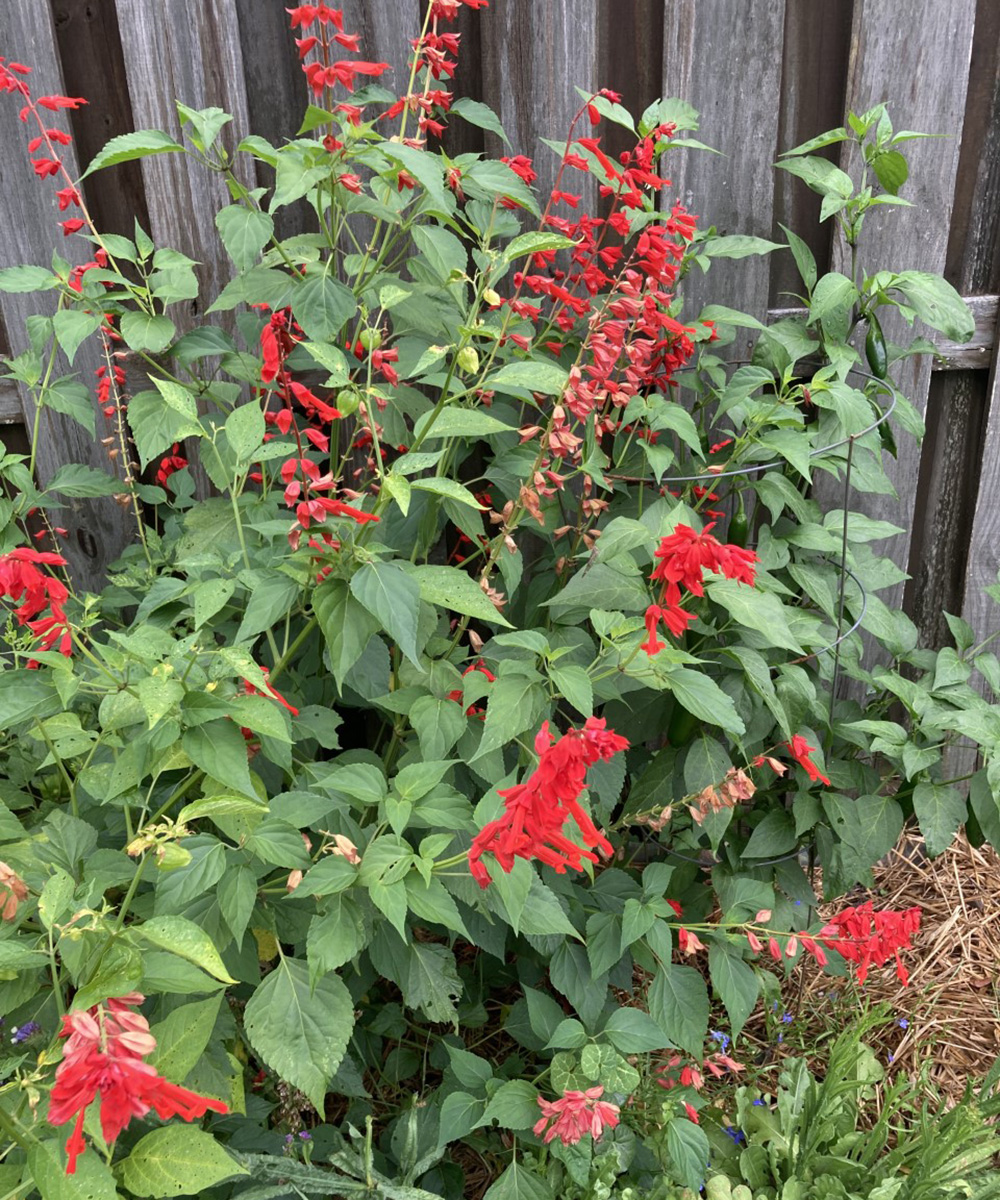 'Faye Chapel' scarlet sage
Salvia splendens 'Faye Chapel', Zones 9–11
'Faye Chapel' scarlet salvia looks striking in the garden. Particularly attractive to hummingbirds, it blooms from midspring to first frost. The bright red flowers have bright red bracts to make them even showier. They absolutely cover the 3-foot-tall, 1 to 1½-foot-wide plants. While this sage is not generally winter hardy for most of the South, it occasionally makes it through mild winters or reseeds.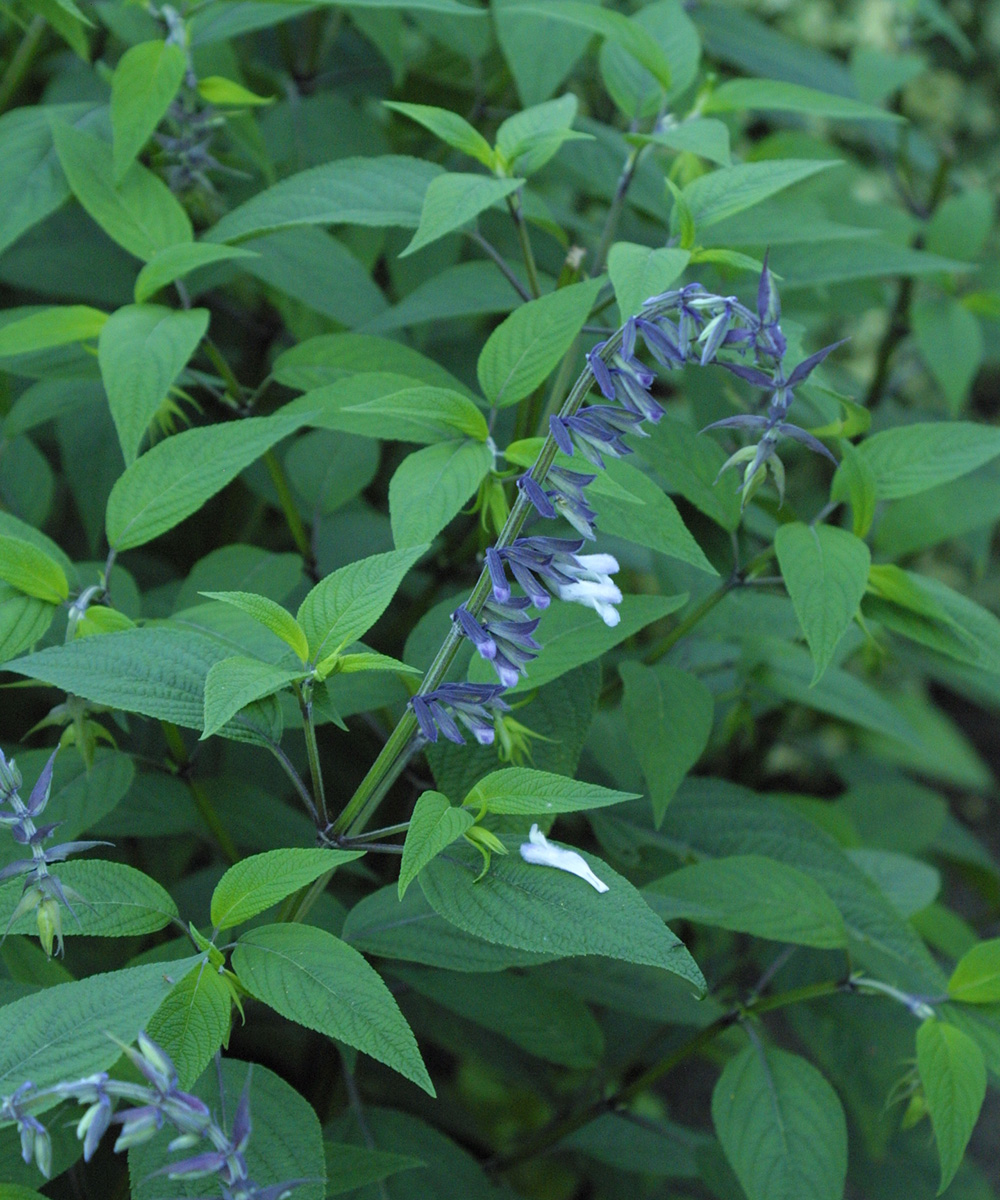 Mexican bush sage
Salvia leucantha, Zones 9–11
Mexican bush sage only blooms in fall, but all the hummingbirds on their way south really appreciate it. It is popular with gardeners too, since it forms a mass of purple (or purple and white) flowers for six to eight weeks. It can reach 3 to 5 feet tall and wide. A strong grower, it can be cut back in early August to keep the habit more compact when the flowers bloom.
Although this list has many promising salvias for the South, it could be much longer. There are many other excellent choices in the Salvia genus. Maybe instead of narrowing the list down, we just need to make our garden borders longer.
For more information about salvia species and varieties, check out these articles:
—Jason and Shelley Powell own and manage Petals from the Past, a garden center in Jemison, Alabama.