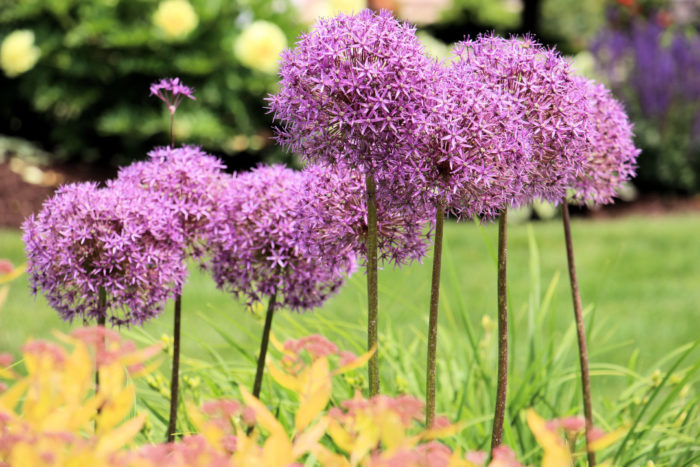 Today we're visiting Lee Miller's garden.
Welcome to my late May–early June garden! I am a Long Island, New York, native, having grown up, and still residing, in the friendly town of Sayville located on the south shore. My love of gardening developed around the age of five as I first started growing flowers from seed, a passion that continued to develop. Today I am the author of three gardening books, and I spend most of my time in the gardens of clients as a landscape designer and garden consultant. My love of gardening lies deep within me as I continue to garden as both a hobby and as a career.
The part of garden design I am most passionate about is combining foliage and color. I must admit that while I am involved in some form of horticulture throughout the year, the months of May and June are among my favorite times to be in my Zone 7a garden. By mid-May and into the beginning of June, new foliage is emerging everywhere, and perennials are just waiting to burst open their blooms, exposing an array of color. Come along with me to see what the garden has to offer!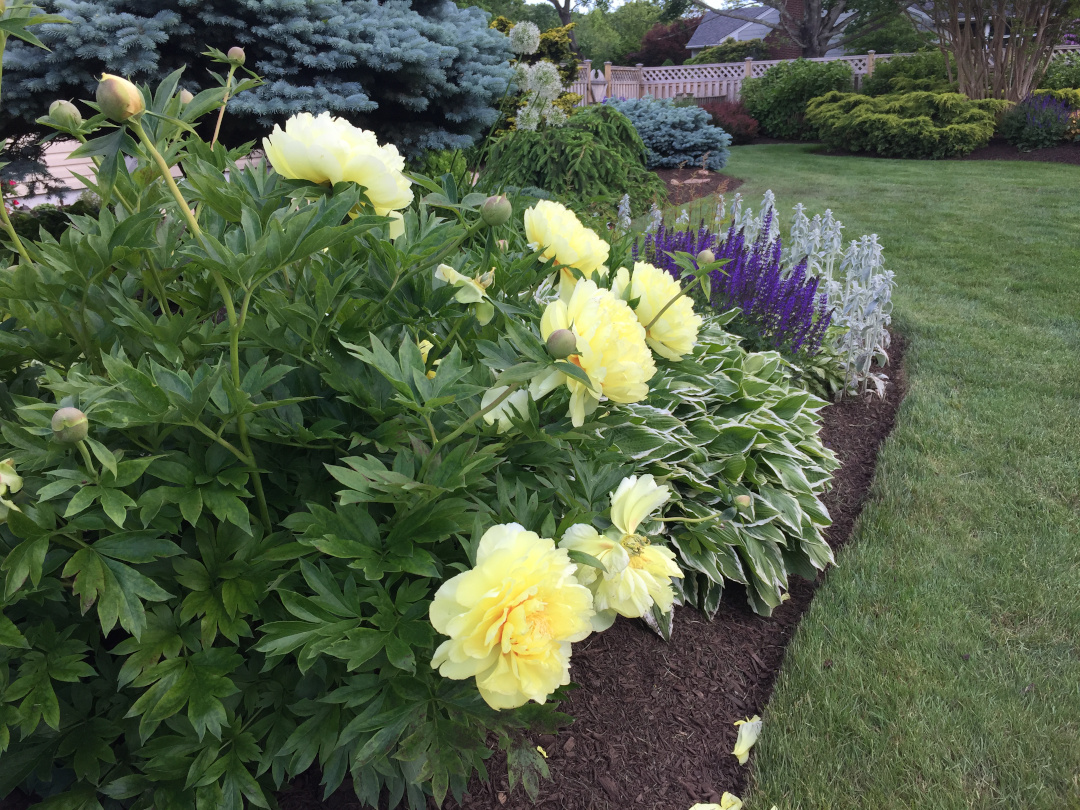 One of my favorite combinations is in this view along our back patio. Itoh peony 'Bartzella' (Zones 3–8) is in full bloom with its voluminous yellow flowers, along with Minuteman hosta (Zones 3–9), purple salvia 'May Night' (Salvia × sylvestris 'Mainacht', Zones 4–9), Allium 'Mont Blanc' (Zones 4–9), and Stachys byzantina (lamb's ear, Zones 4–8) with 'Blue Globe' spruce (Picea pungens 'Blue Globe', Zones 3–7). One of the attributes of this hybrid peony is that the stems are sturdy enough that they do not need staking. The plant grows into a shrub form, reaching a height and width of 2 to 3 feet, with blooms that last for two to three weeks. Salvia 'May Night' produces a profusion of deep purple blooms that will last throughout most of the summer with deadheading.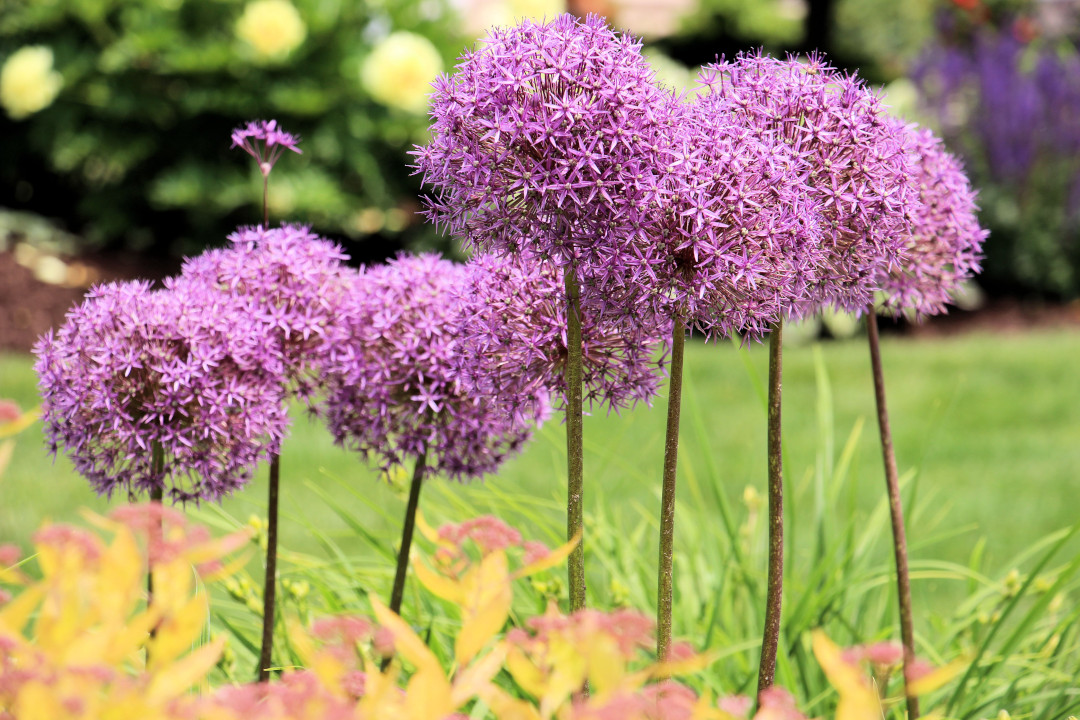 Another favorite in the May-June garden is Allium 'Globemaster' (Zones 5–8). I plant the bulbs among daylily 'Stella De Oro' (Hemerocallis 'Stella De Oro, Zones 3–10) so that the 4-inch-diameter lavender blooms of the allium rise up above the slender foliage of the daylily. Once the underlying leaves of the allium start to fade, the daylilly fronds cover it up, allowing for a full look. For an extra bonus, the daylilies start to bloom while the allium is still at its prime, adding an abundance of golden yellow blooms. From this particular view, you can also see Spirea 'Limemound' (Zones 3–8) in the foreground with its newly formed lime foliage tipped with hues of pink, adding another element to this combination.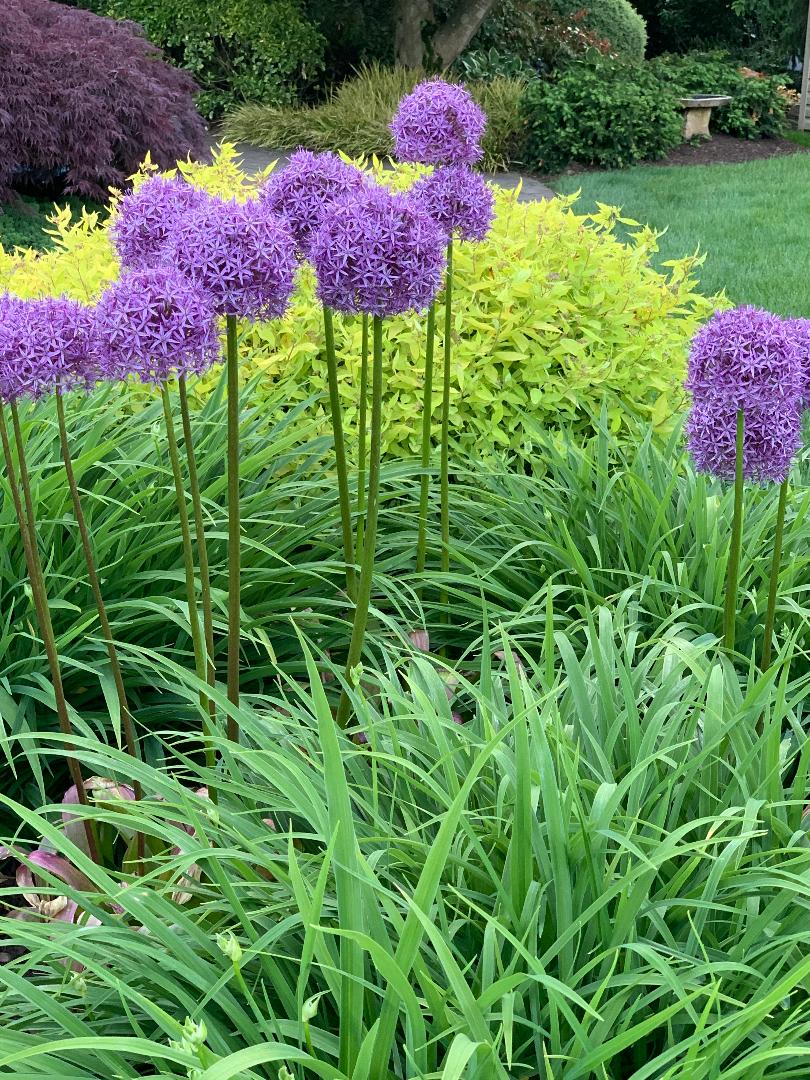 Here is another perspective of the same bed looking from the opposite direction. Weeping Japanese maple 'Red Select' (Acer palmatum, Zones 5–9) can be seen in the left background with the Spirea 'Limemound' appearing behind Allium 'Globemaster' and daylilies. To the right is part of the shade garden.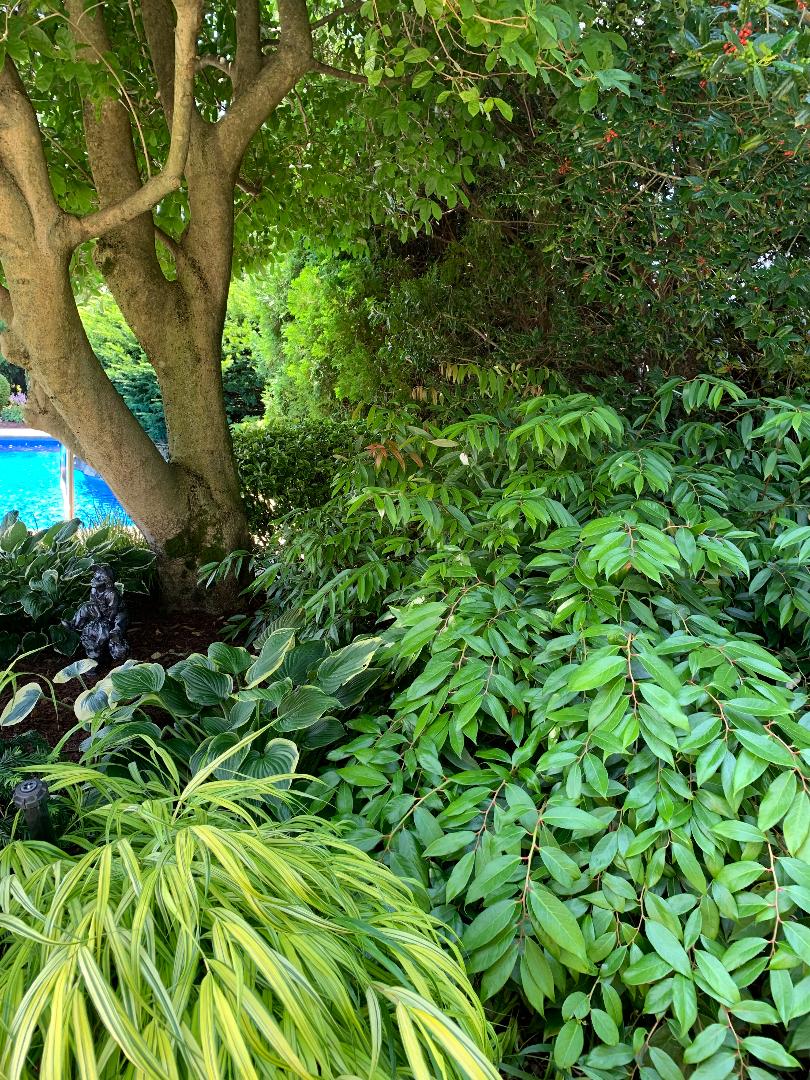 I call this area of the backyard my "secret garden," because to discover it, one needs to follow around the bend to see what is in store. In addition to this hidden area, there is another garden on the southern side of the property.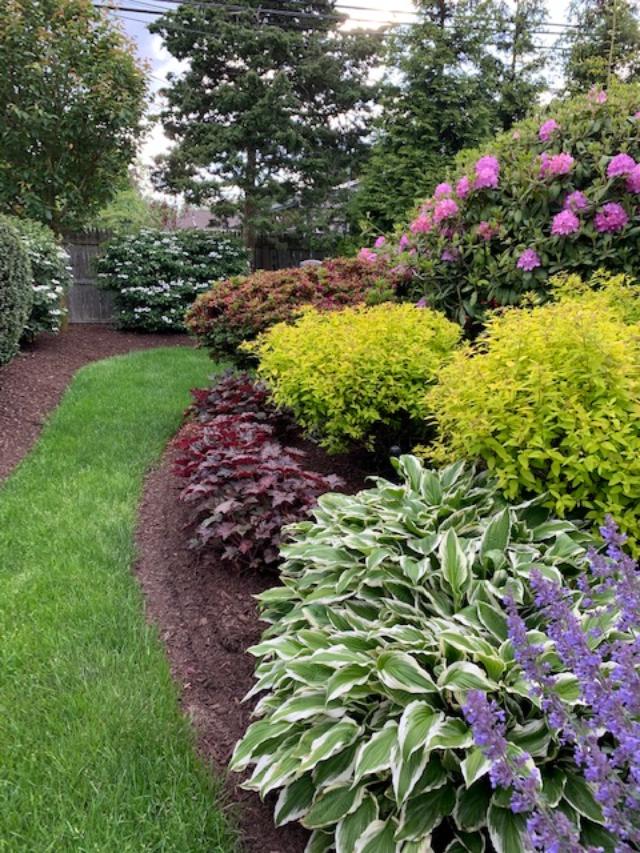 The southern secret garden. I find walking to the back of the property to visit these two gardens to be very relaxing and therapeutic, and visitors enjoy it too.
As we come to the end of our stroll, I hope you enjoyed the tour of my Long Island Zone 7a garden. I have always had a love of gardening, but I find refuge in the garden now more than ever. A garden is an extension of its owner, a living piece of artwork that constantly changes, and the resulting creation can be enjoyed by all those who encounter it.
As always, happy gardening!
Have a garden you'd like to share?
Have photos to share? We'd love to see your garden, a particular collection of plants you love, or a wonderful garden you had the chance to visit!
To submit, send 5-10 photos to [email protected] along with some information about the plants in the pictures and where you took the photos. We'd love to hear where you are located, how long you've been gardening, successes you are proud of, failures you learned from, hopes for the future, favorite plants, or funny stories from your garden.
If you want to send photos in separate emails to the GPOD email box that is just fine.
Have a mobile phone? Tag your photos on Facebook, Instagram or Twitter with #FineGardening!
You don't have to be a professional garden photographer – check out our garden photography tips!
Do you receive the GPOD by email yet? Sign up here.