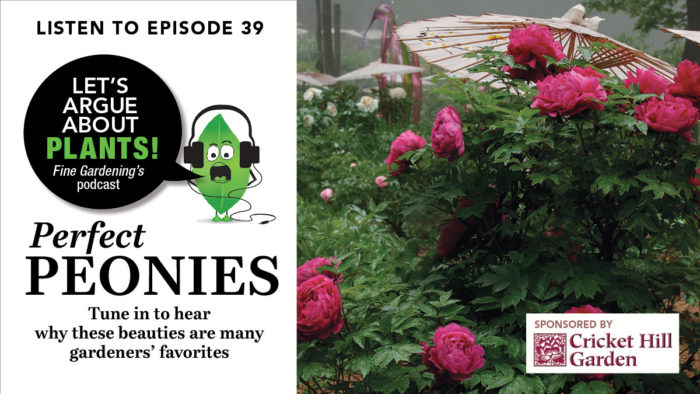 Ahhh, the lovely peony. In late spring there truly is no more beautiful flower. They are all stunning, but in this episode we highlight the extraordinary cultivars that make us swoon. From the most fragrant to one with the largest blossom, our list of must-have peonies is wide ranging. We also highlight a few lesser-known species, such as the fernleaf peony and the woodland peony, which thrives in full to partial shade. We're happy to give a concise primer on the differences between herbaceous, tree, intersectional, and Itoh peonies too. Join us for the most gorgeous episode of the year!
Expert testimony: Kathleen Gagan, owner of Peony's Envy in Bernardsville, New Jersey.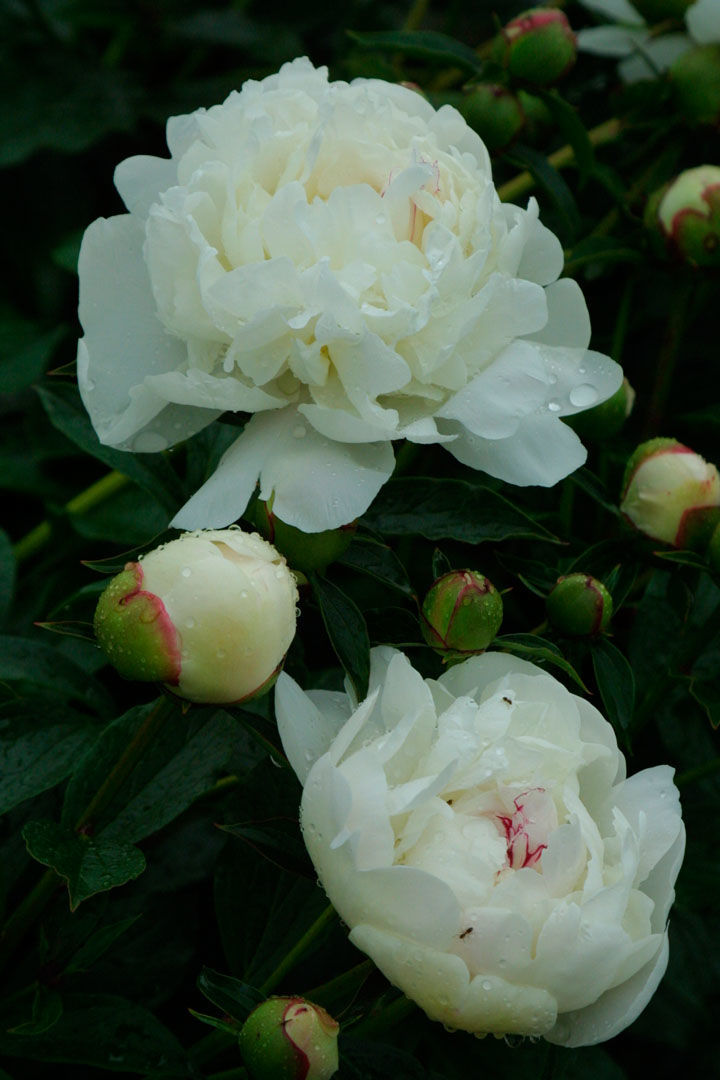 'Festiva Maxima' peony (Paeonia  'Festiva Maxima', Zones 4-8) is a classic favorite for a reason. It's an early bloomer with giant white blooms that have red, threadlike highlights at the center. Danielle had thought she planted a group of these plants, but it turned out she only had two and one mismarked 'Eden's Perfume' (Paeonia 'Eden's Perfume', Zones 4-8), which blooms slightly later and sports intensely fragrant pink blooms.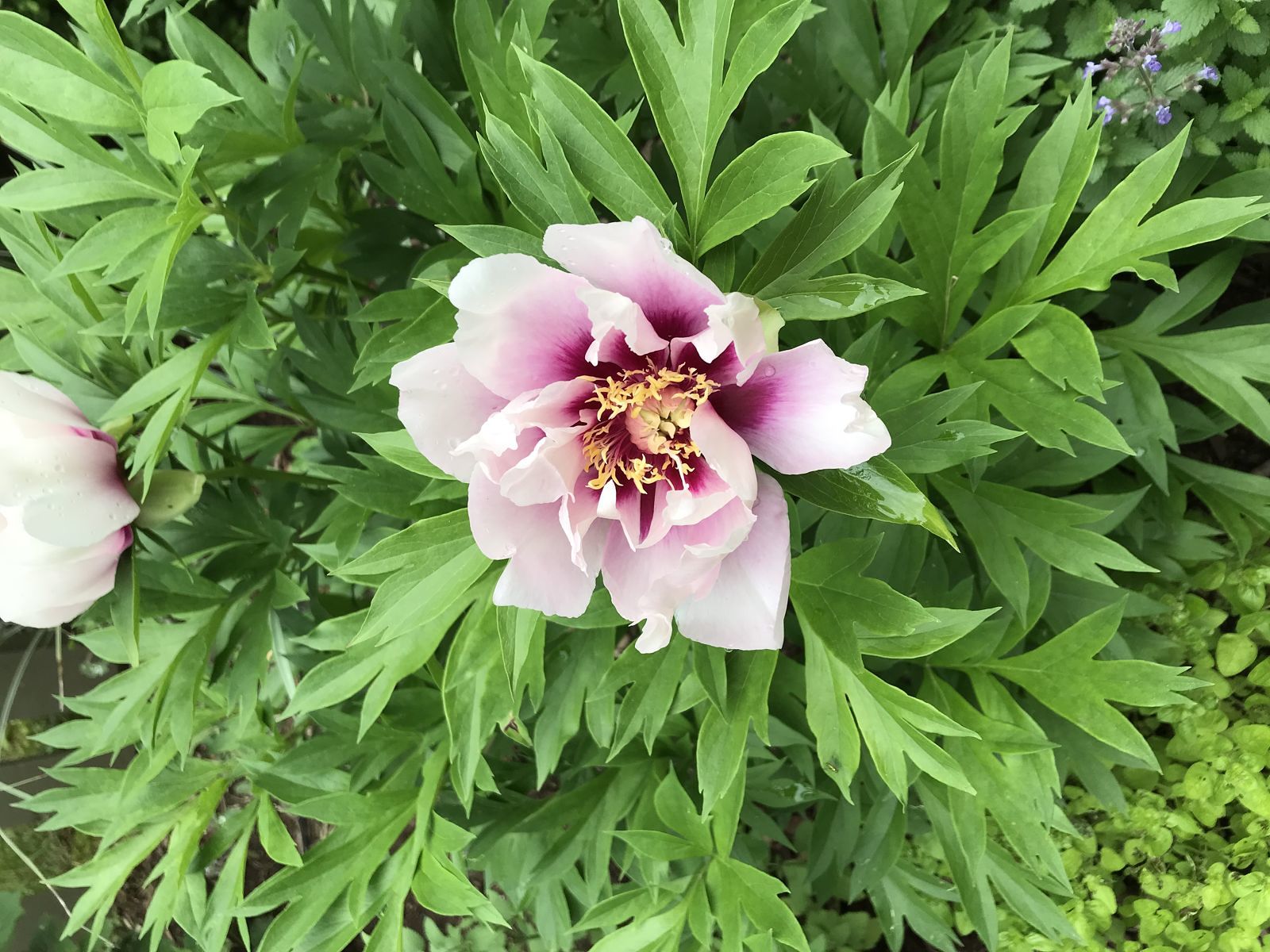 An intersectional hybrid from the Itoh line, 'Cora Louise' (Paeonia 'Cora Louise', Zones 4-8) is a favorite not only of Steve, but also of our expert Kathleen Gagan of Peony's Envy and of Fine Gardening contributing editor Stephanie Cohen. You'd be hard pressed to find a peony with a more impressive docket of endorsements.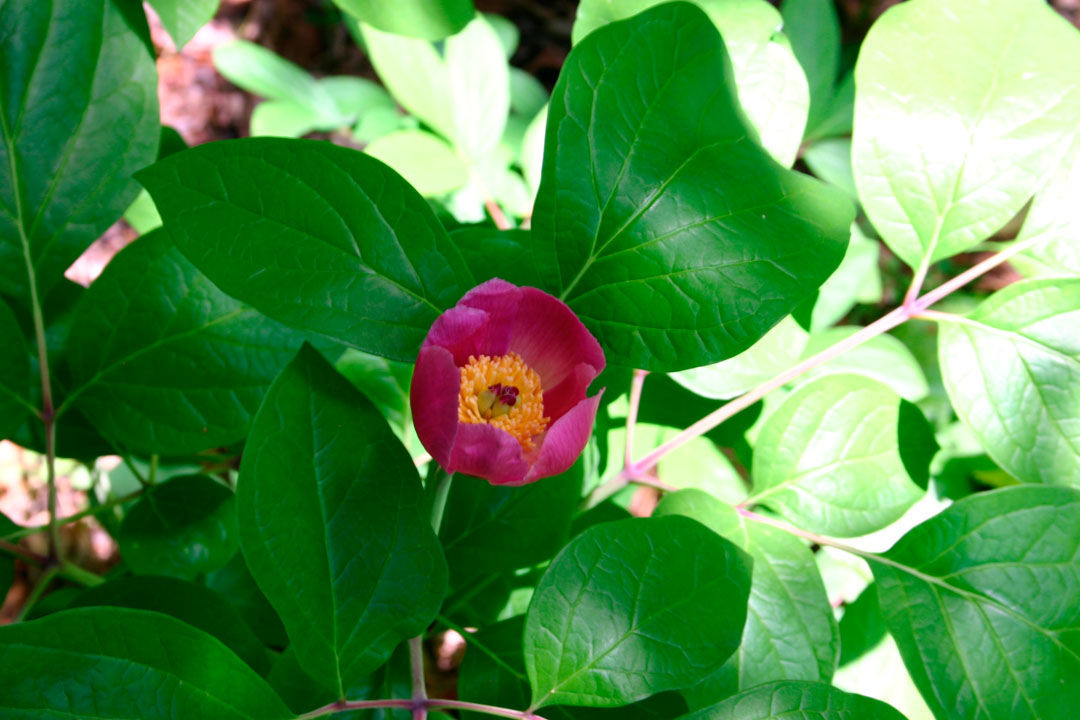 Sometimes referred to as the woodland or forest peony (Paeonia obovata, Zones 5-8), this little-known species has smaller, cupped blossoms that give way to bright red seedpods. As they age, those pods burst open to reveal blue pearly seeds inside, making them even showier than the flowers.
Peonies aren't known for their interesting foliage, but the one exception is the fernleaf peony (Paeonia tenuifolia, Zones 4-8) with its feathery leaves and eye-catching texture. If it never bloomed, it would still be a garden-worthy plant; however, the true-red flowers are lovely as well.