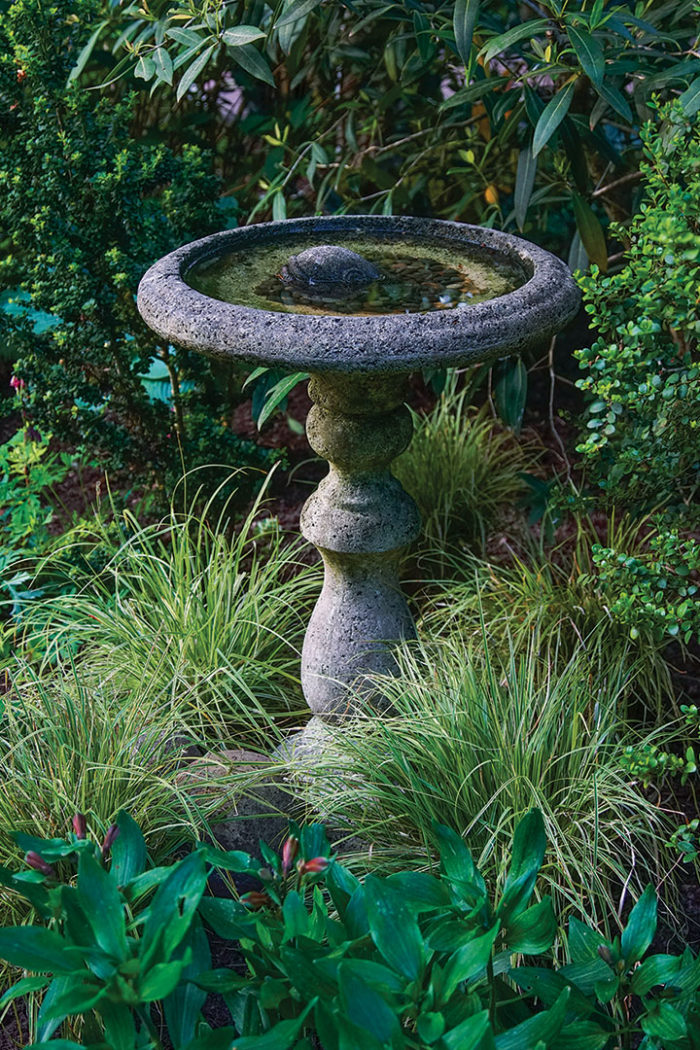 If adding interest is proving difficult, focus on smaller vignettes and combinations to add charm to your shady situation. See the full garden.
Add something ornamental
I use garden features such as sculptures, birdbaths, and spheres to create areas of visual focus. Birdbaths like the one above arrest the eye with their classical shape and reflection of light. Providing drinking water encourages the birds to hang around, and, of course, hearing them splash in the water while bathing adds so much life to the garden. The fishhead with the fat lips rising out of the water was made by a local artist.
I like to snuggle birdbaths into their own little nests, so I plant low growers at their base. Surrounding the birdbath are some favorite evergreens in a variety of leaf shapes, sizes, and shades of green, but little to no color, which allows the birdbath to take the focus.
Textures guide the eye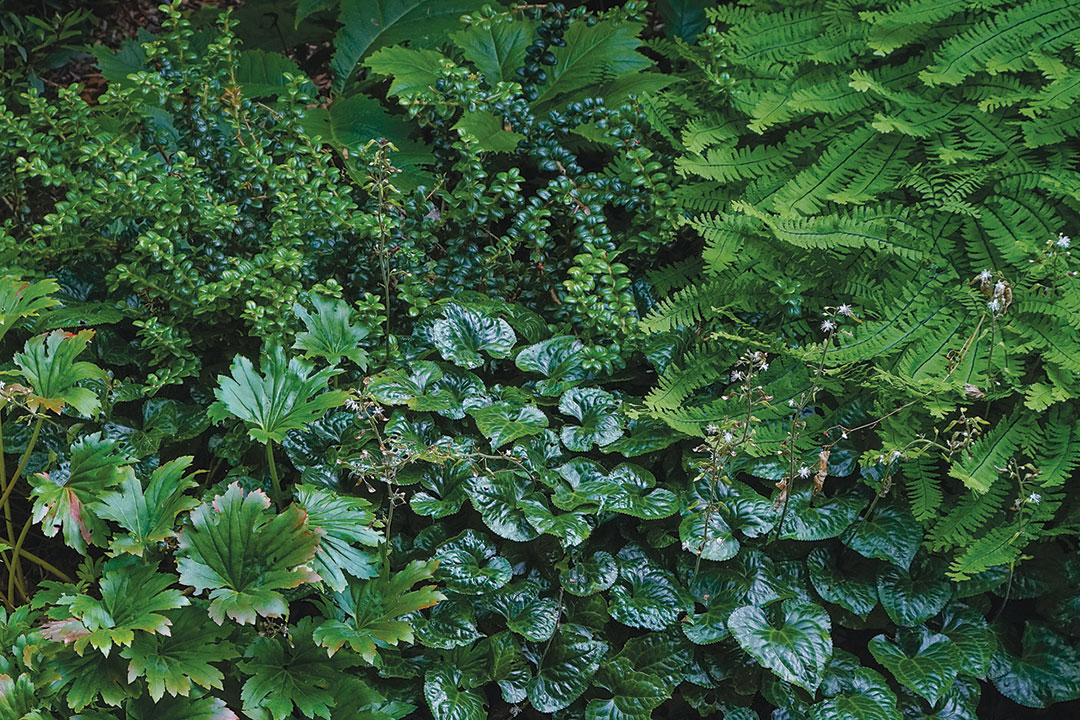 This small, shady corner planting is one of my favorites. There are no significant flowers to speak of here, just a constantly changing vignette. With the spring unfurling of the Western maidenhair fern (Adiantum aleuticum, Zones 3–9), the red new growth on the whortleberry (Vaccinium nummularia, Zones 7–9), the shiny, deep green of the beesia (Beesia deltophylla, Zones 6–9), and the brilliant red fall tones of the mukdenia (Mukdenia rossii, Zones 4–8), the bed provides detail and interest throughout the year.
Surprise with small patches of colorful combinations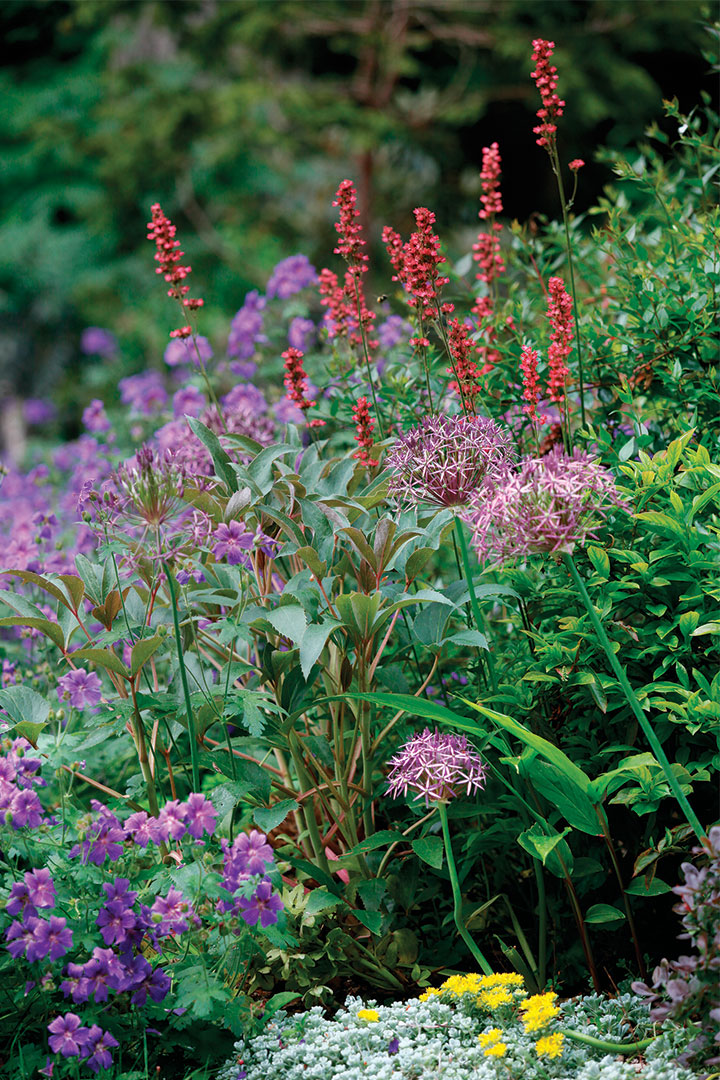 This sunny corner is nothing special for much of the year, and then one day in spring, it stops you in your tracks. Masses of 'Johnson's Blue' geranium, balls of purple allium (Allium cv., Zones 4–9), spikes of raspberry heuchera (Heuchera 'Blood Red', Zones 4–9), the settling purple-gray of the broader leaved hellebore (Helleborus × sternii, Zones 7–9), and then the surprising pop of a silver sedum's (Sedum spathulifolium, Zones 5–9) yellow flowers can't help but make you smile. This symphony of colors lasts for about a month, and then the corner fades into the background once again.
More from this garden
---
Deborah Cheadle gardens in Bainbridge Island, Washington.
Photos: Joshua McCullough