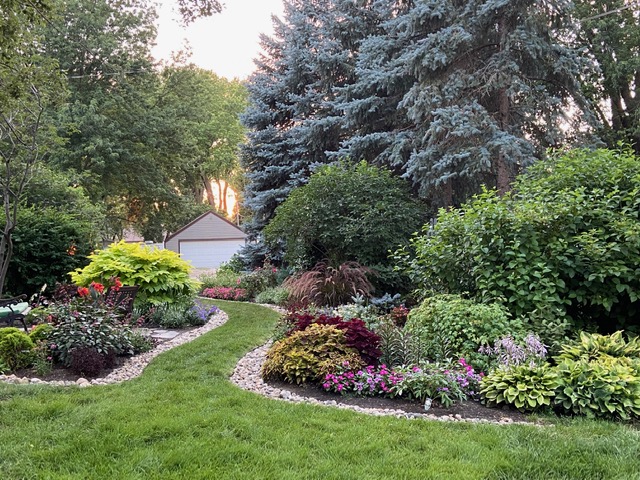 Today we're back in Sheldon, Iowa, visiting the beautiful garden Kathy Schreurs has created with her husband around their 130-year-old house.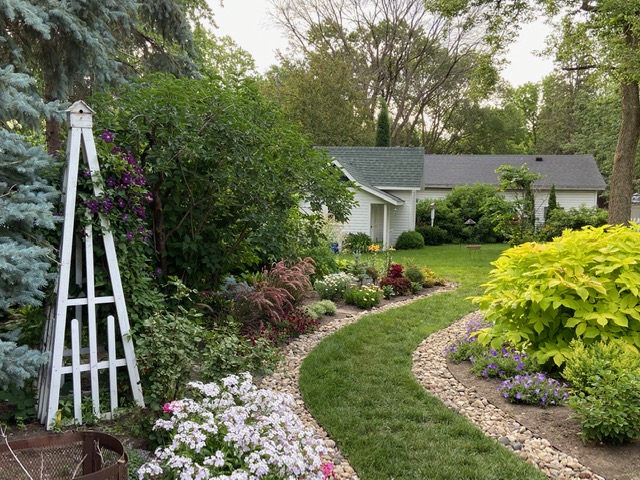 When we reworked a side yard this past year, a blue pot showed up as an accidental focal point (although it's barely visible in this photo at the end of our rainbow of annuals). The white phlox in the foreground are Phlox 'Opening Act Pink-a-Dot' (Zones 4–8). This was their first season, and I was happily surprised when they were in full bloom already in late June, unlike my older phlox varieties. They had color all summer and no mildew. The bright green 'Sun King' aralia (Aralia cordata 'Sun King', Zones 4–8) dies back to ground level every winter and then pushes up and out all summer until it blooms in the early fall. It is one of the plants we were able to save when a tree was removed from this area in the fall of 2021. The river rock border that edges the path is what remains (along with the larger shrubs) of the original garden we put in here in the late 90s. At that time, river rock was our choice of mulch: cheaper than bark, accessible, permanent. Over the years we realized it didn't fit our gardening style: I like to layer plants, and even with a heavy barrier underneath, weeds were a constant problem. So in 2021 my newly retired husband scraped and dug away a couple of tons and found a new home for it. Some of it went into the trenches I asked him to dig along the new borders.
We experienced extreme drought last year, and our soil shows the result of watering with extremely hard water. Iowa is famous—although maybe you didn't know— for its black soil, and the gray-brown color along the path is a clear indicator of the water crisis.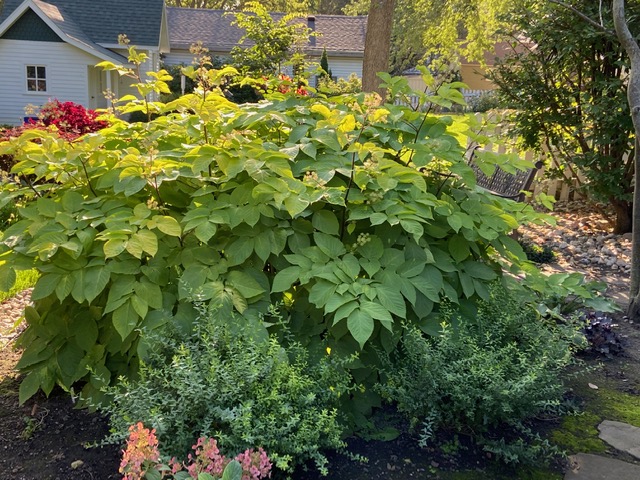 Because I love 'Sun King' so much, I can't resist sharing a few pictures of it in September. It really does glow.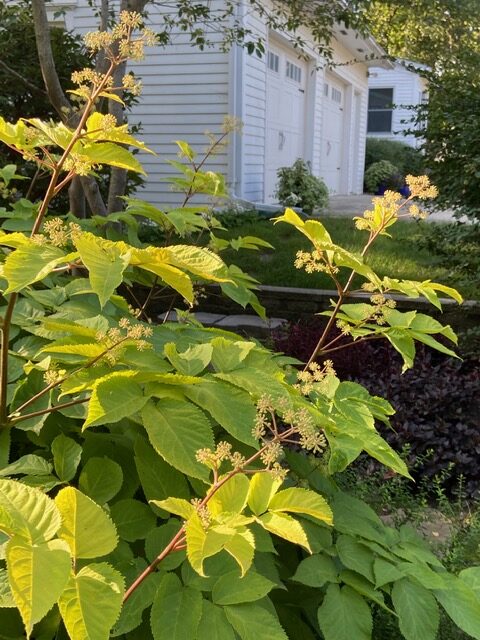 Closer view of glowing 'Sun King'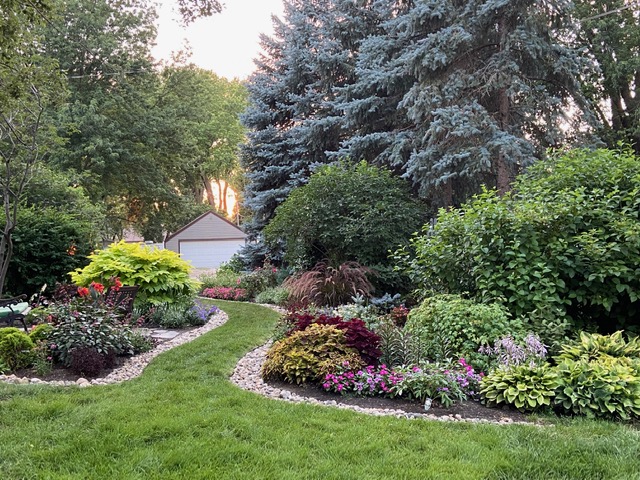 This is our garden path from the opposite end. I've gotten used to ignoring the garage across the street, but I see it commands a lot of attention in a photo.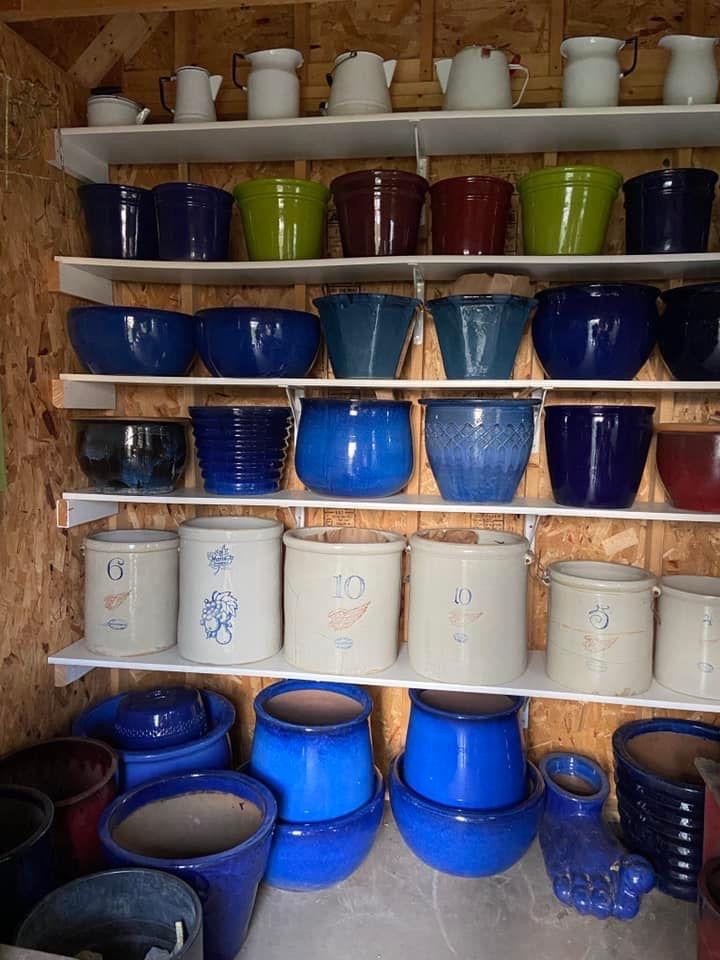 Our blue pots—and Big Foot—spend the winter in our gardening shed. I can't wait to take them out again!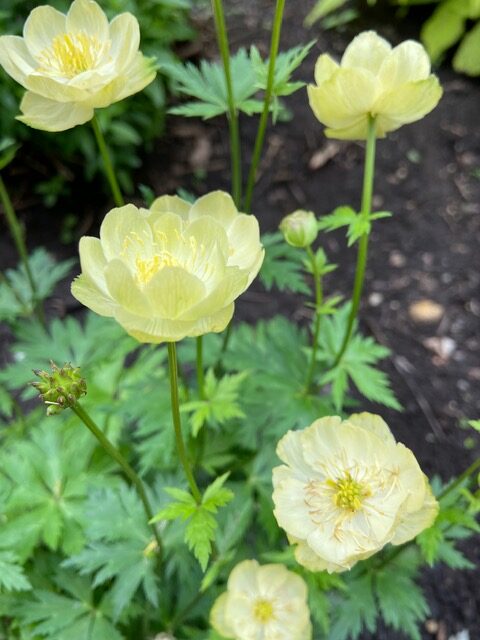 Cool yellows (and chartreuse) coexist happily within my blue framework. The Trollius 'Lemon' (Zones 3–6) blooms beneath what will eventually be the canopy of the aralia.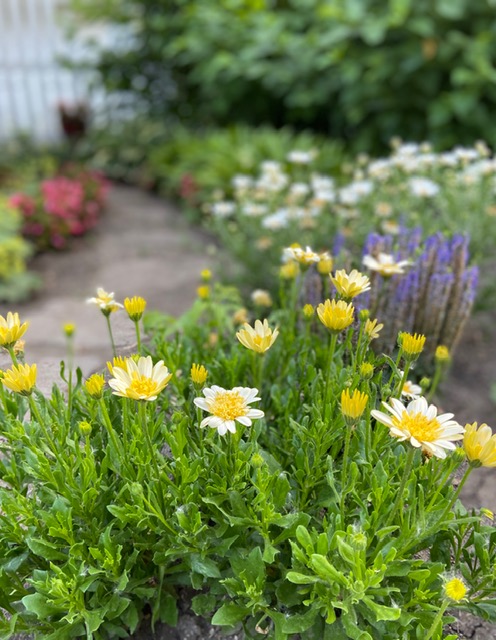 Annual Osteospermum 'Double Moonglow' bloom alongside the path where I enjoy them all summer.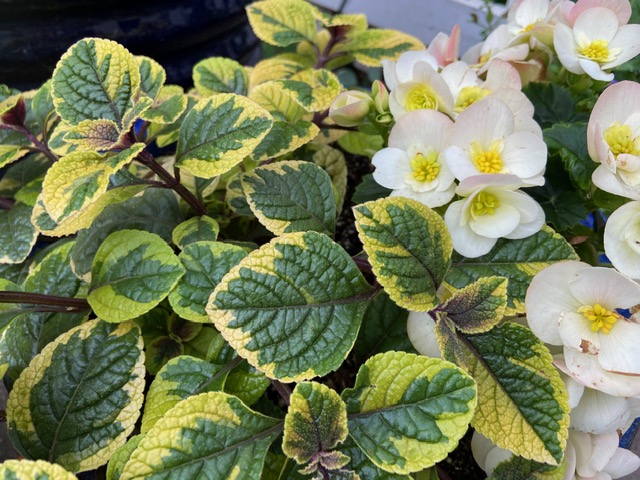 And the gold plectranthus (Plectranthus oertendahlii 'Lime Light', Zones 9–11 or as an annual) is a good companion plant everywhere.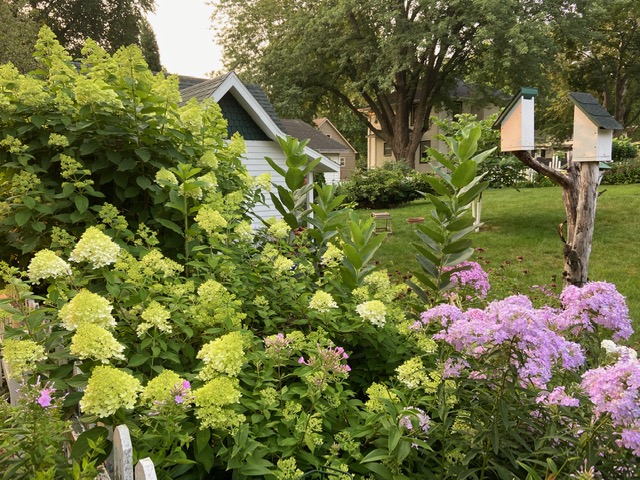 'Limelight' (Hydrangea paniculata 'Limelight', Zones 3–8) is the sturdiest hydrangea in our border. I'm still debating the wisdom of allowing the native milkweed (Asclepias syriaca, Zones 3–9) to grow along with it, but monarchs in August are irresistible, and increasingly rare.
Have a garden you'd like to share?
Have photos to share? We'd love to see your garden, a particular collection of plants you love, or a wonderful garden you had the chance to visit!
To submit, send 5-10 photos to [email protected] along with some information about the plants in the pictures and where you took the photos. We'd love to hear where you are located, how long you've been gardening, successes you are proud of, failures you learned from, hopes for the future, favorite plants, or funny stories from your garden.
Have a mobile phone? Tag your photos on Facebook, Instagram or Twitter with #FineGardening!
Do you receive the GPOD by email yet? Sign up here.