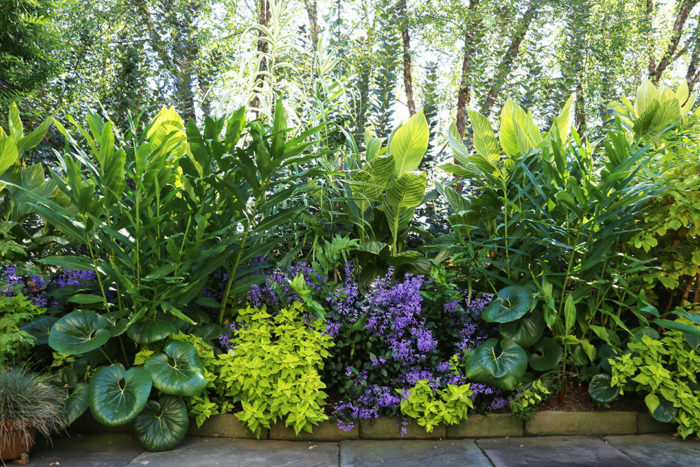 Chartreuse is the strawberry ice cream of the garden. Everybody knows what the three most common ice cream flavors are. First, there is vanilla, which pairs with just about anything. It does so, however, by not having much of a personality to begin with. Its name is synonymous with "bland." Then there is chocolate, the flavor people have cravings for and get addicted to. These feelings are displayed proudly on coffee mugs, T-shirts, and refrigerator magnets: "Nine out of ten people like chocolate. The tenth person always lies." "Forget love—I'd rather fall in chocolate!" In the middle of these two extremes is strawberry. It evokes stronger feelings than vanilla, but not the passion of chocolate.
And so it is with chartreuse, a fancy word for the color between green and yellow. It is much more eye-catching than green, but not as flamboyant as yellow. By occupying this middle ground, chartreuse becomes one of the most useful colors in a garden. Green is a cool color, is soothing to the eye, and calms a scene. Yellow, a warm color, has the opposite effect. Chartreuse can do either, as the situation calls for. Here are some ways you can use it in your designs.
Unite a scene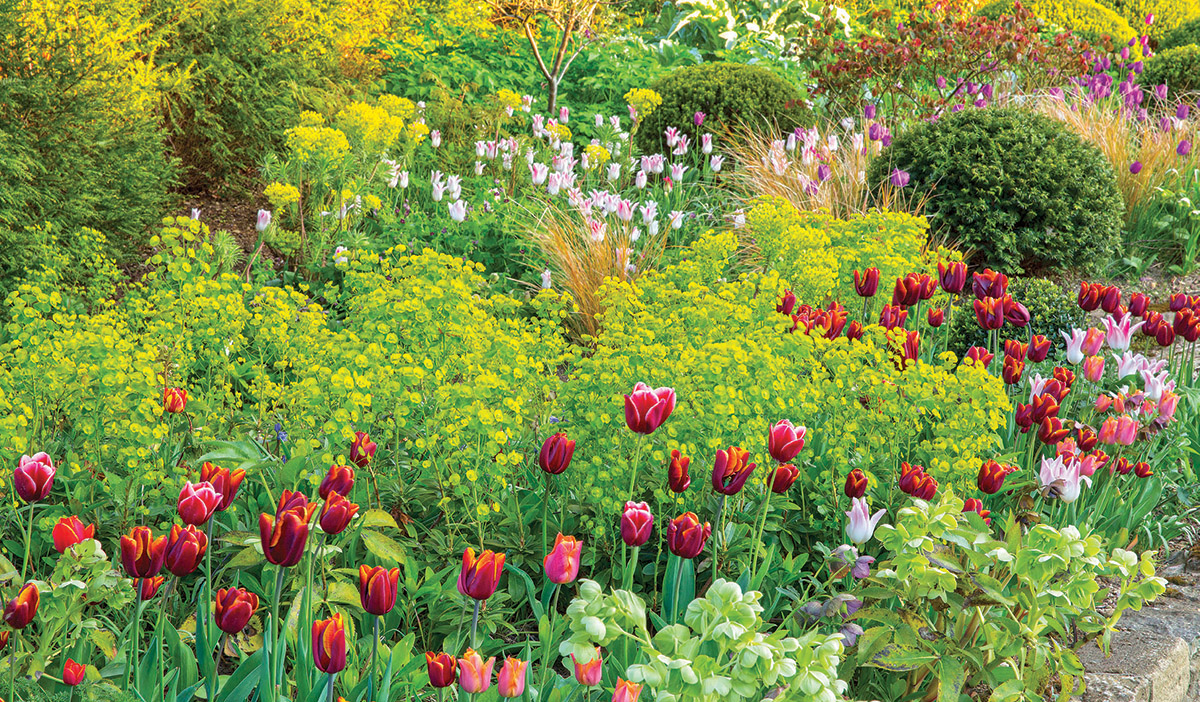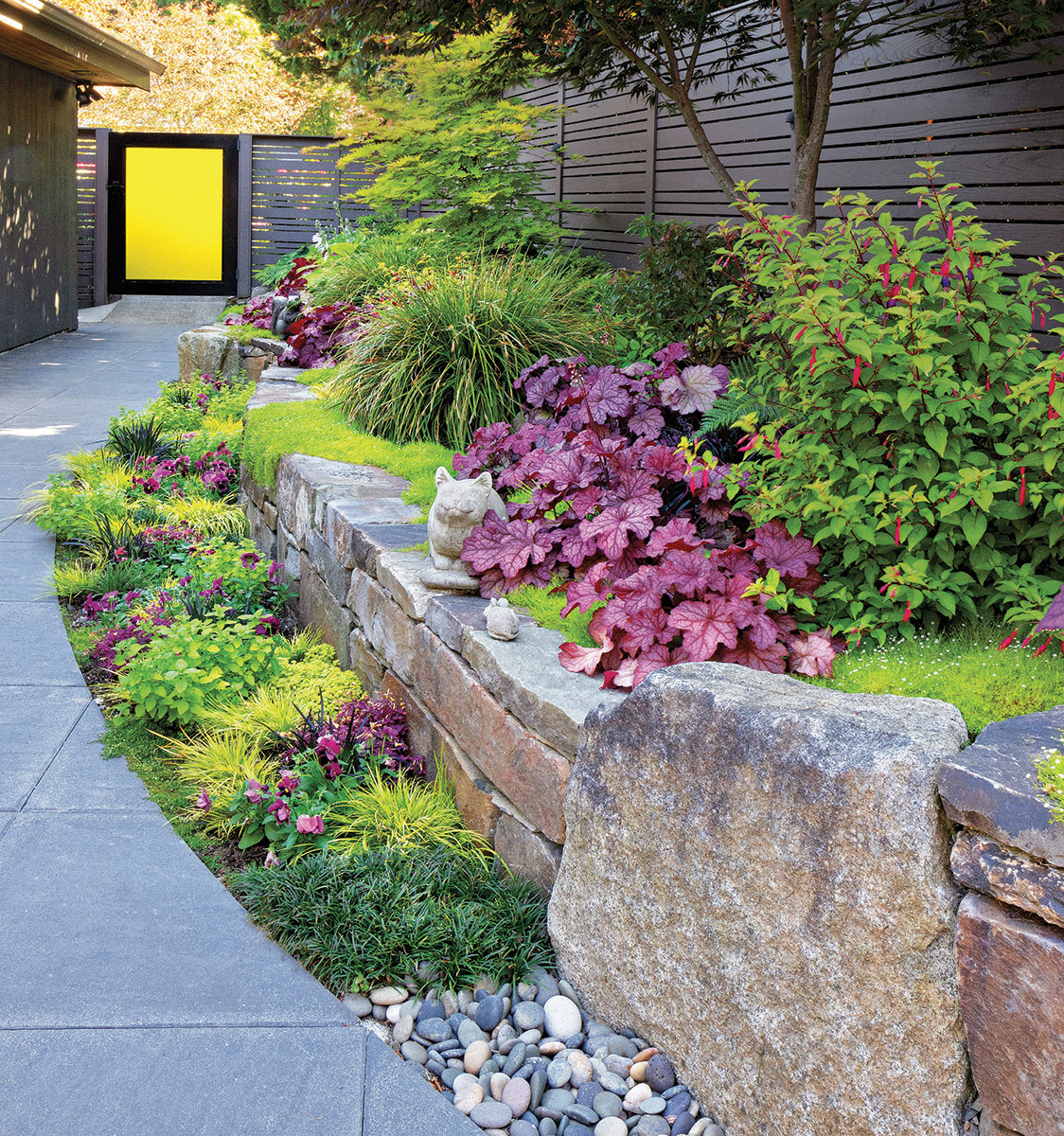 Be the star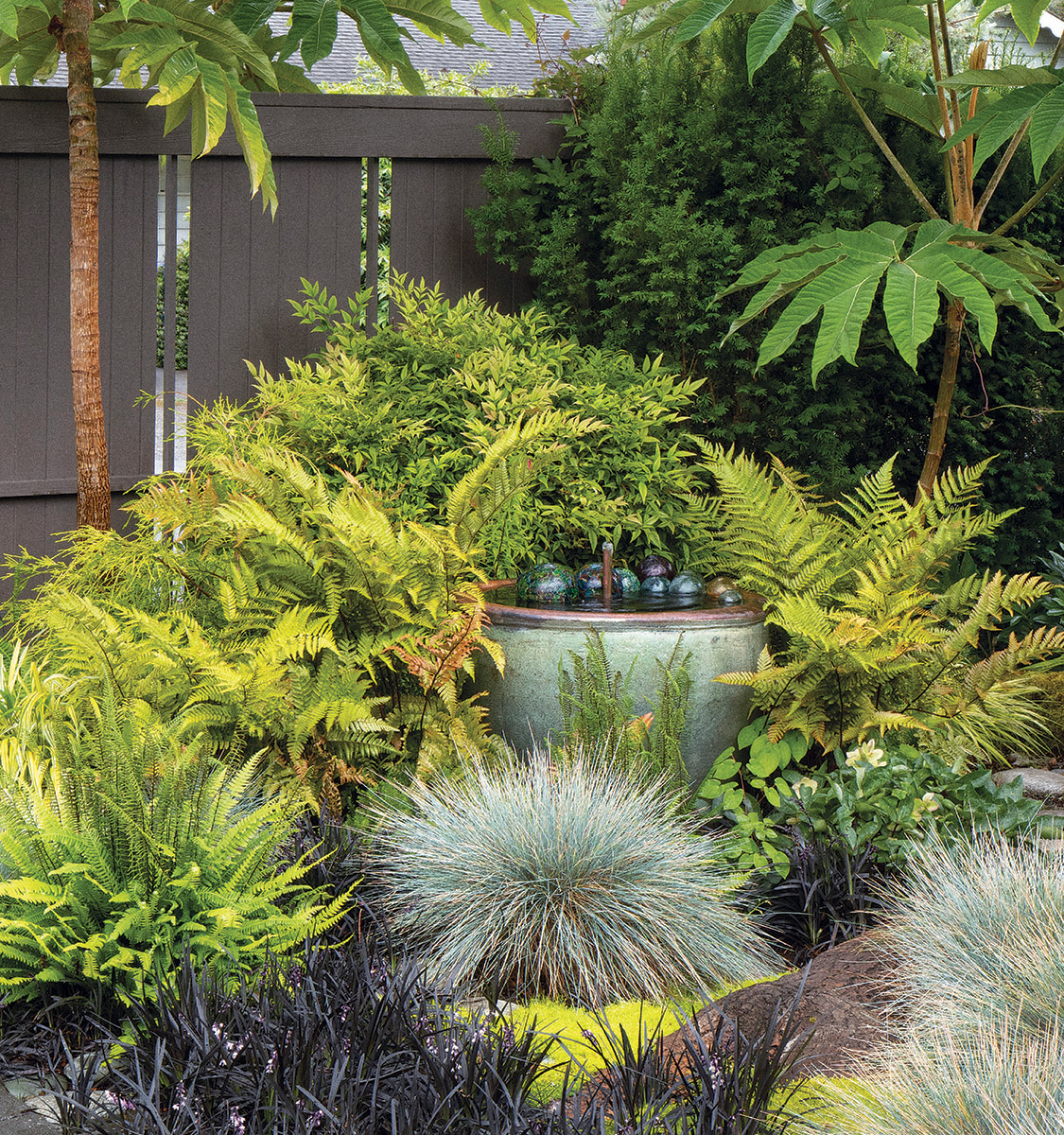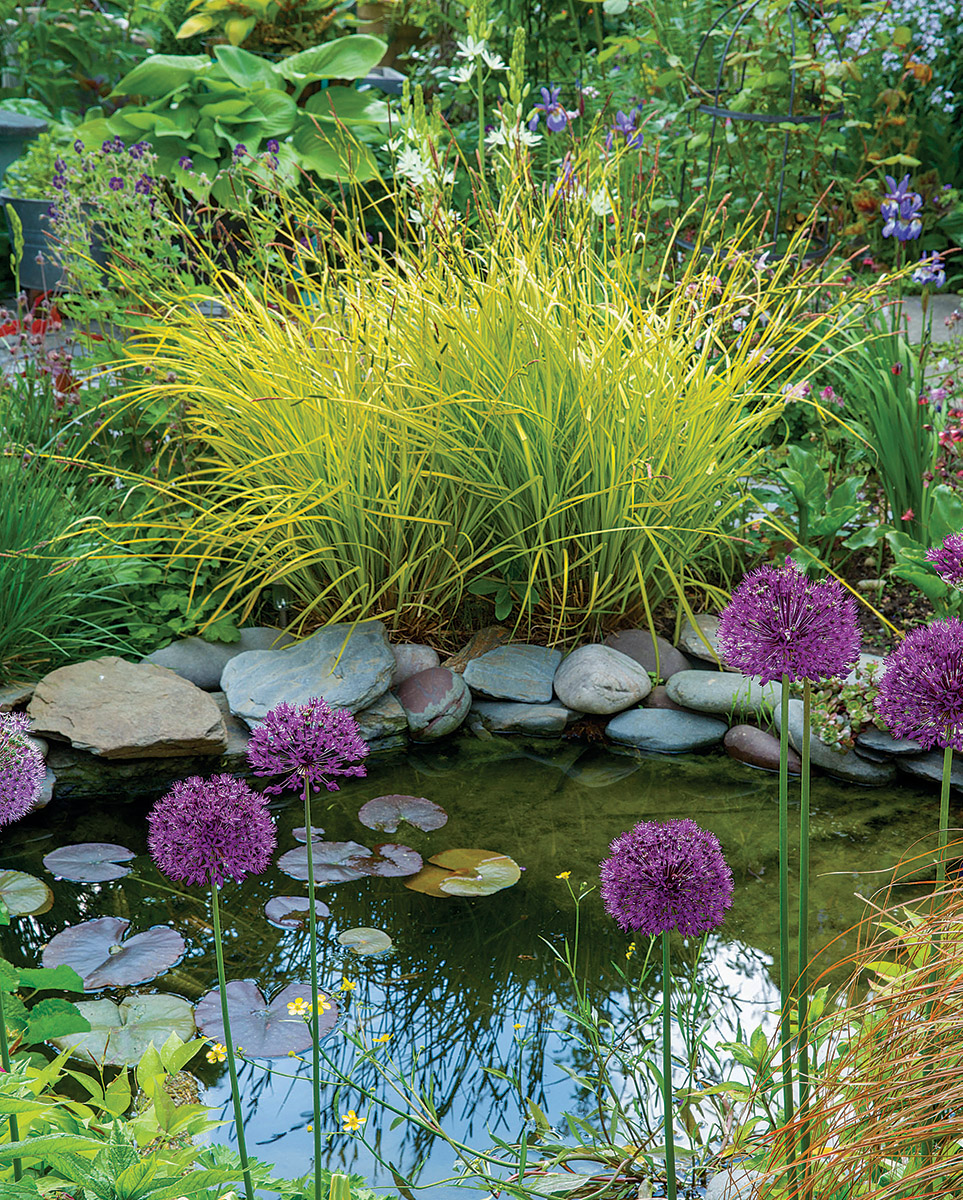 Keep things calm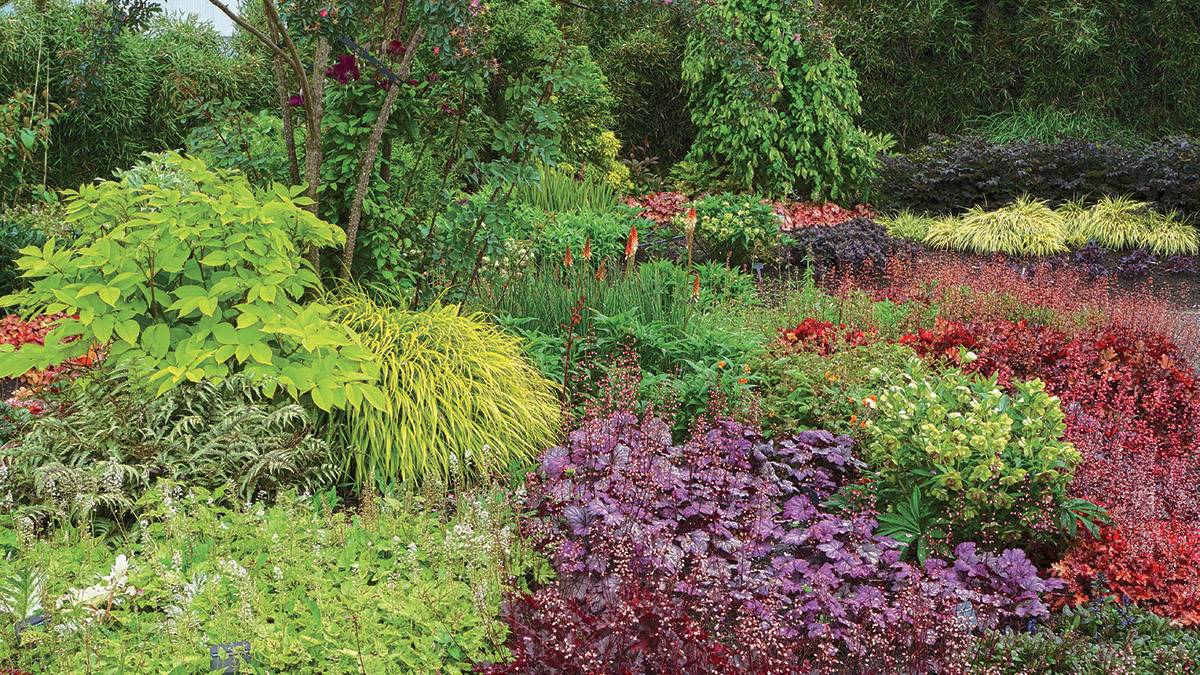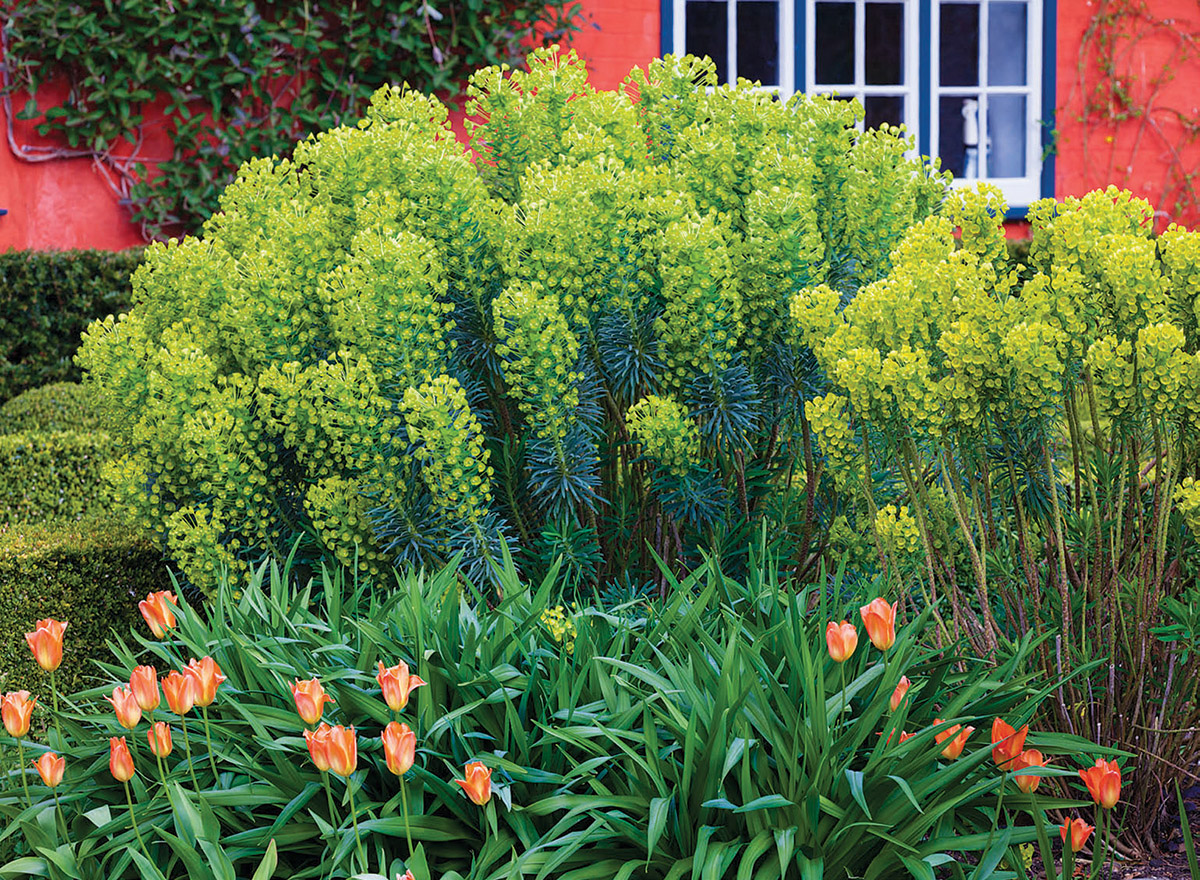 Enliven a scene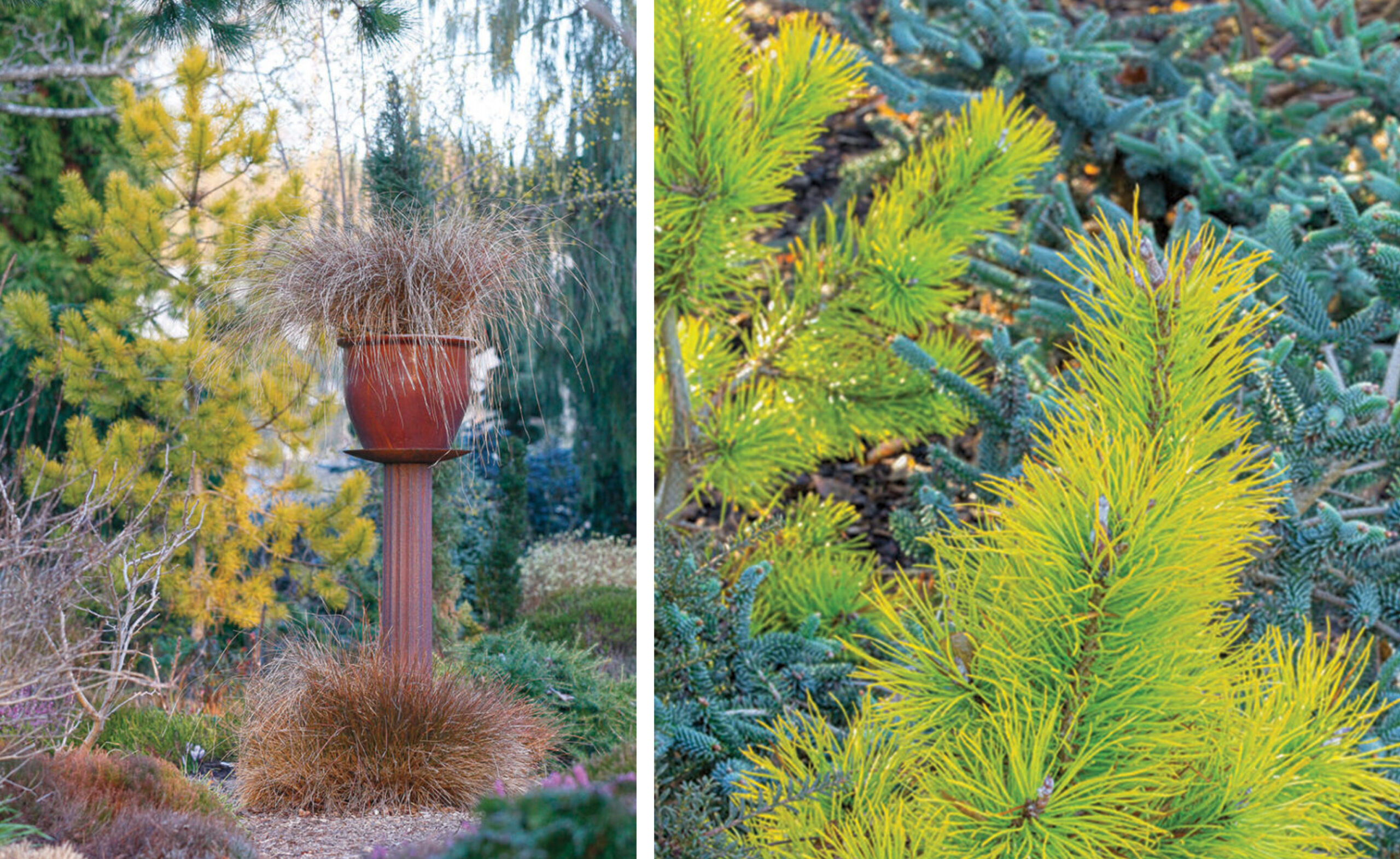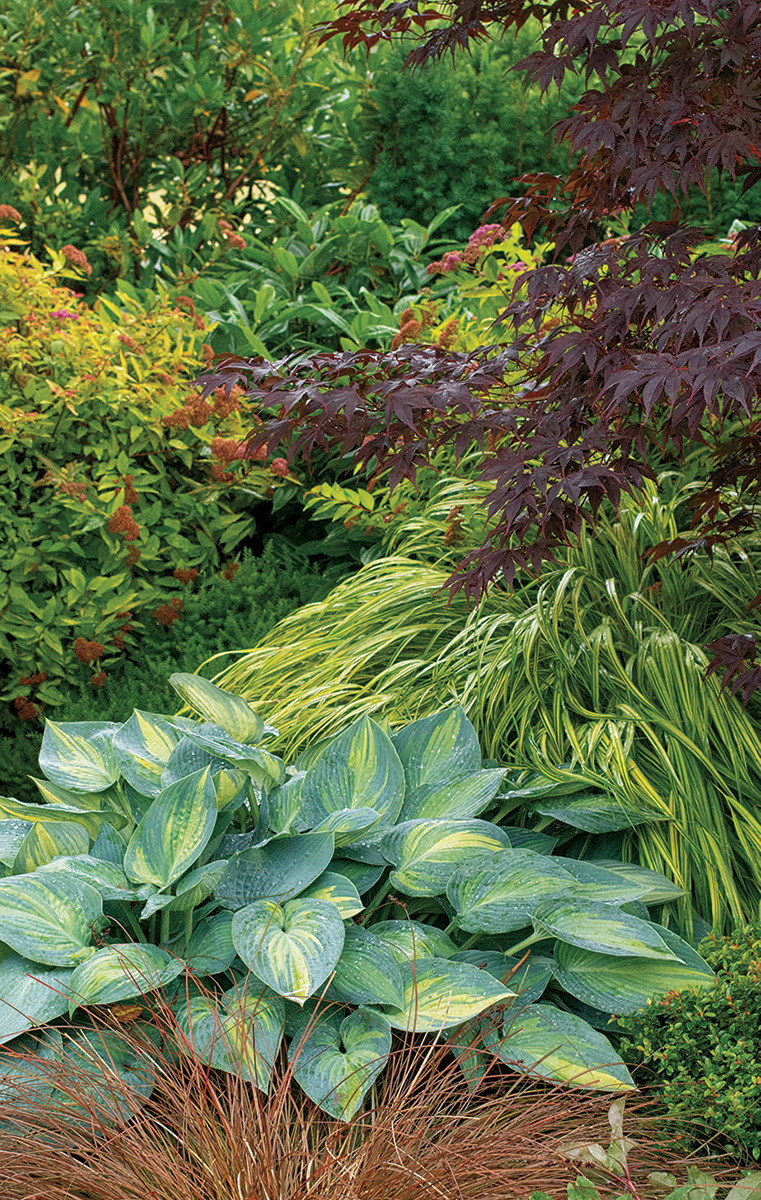 ---
| FAVORITE CHARTREUSE PLANTS |
| | |
| --- | --- |
| | |
| 'Solar Power' heucherella  (Heucherella 'Solar Power', Zones 4–9) | Golden full moon maple (Acer shirasawanum 'Aureum', Zones 5–8) |
| | |
| 'Gold Heart' bleeding heart (Dicentra spectabilis 'Gold Heart', Zones 3–9) | Lady fern (Athyrium filix-femina, Zones 4–8) |
| | |
| Anna's Magic Ball® arborvitae (Thuja occidentalis 'Anna van Vloten', Zones 3–7) | 'Color Guard' yucca (Yucca filamentosa 'Color Guard', Zones 4–10) |
| | |
| 'All Gold' Japanese forest grass (Hakonechloa macra 'All Gold', Zones 5–9) | 'Berry Exciting' corydalis (Corydalis 'Berry Exciting', Zones 5–9) |
---
| DESIGN |
What happened to my color?
Siting plants with chartreuse foliage can be tricky. Without enough sunlight, the leaves will turn mostly green. With too much sun, they will turn yellow or, more likely, bleach out and burn. In the first photo below are three samples of foliage from 'All Gold' Japanese forest grass. The stem on the left is from the part of the plant that gets the most shade. The one in the middle gets about half sun and half shade. The foliage on the right is from a plant that gets the most sun. The gradations are noticeable, even more so when those shades are shared by all the other leaves on the plant. In the second photo, the 'Sun King' aralia shows the same trait, with the shaded foliage on the left showing much more green than the foliage from the sunny side of the shrub, which holds golden tones.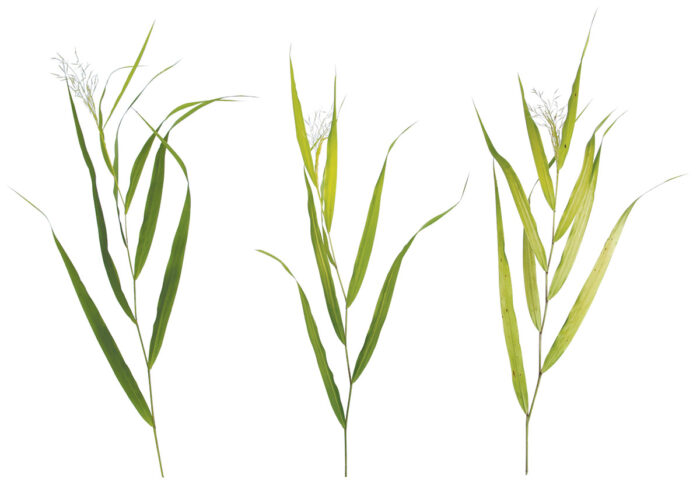 SHADIER            HALF SUN, HALF SHADE         SUNNIER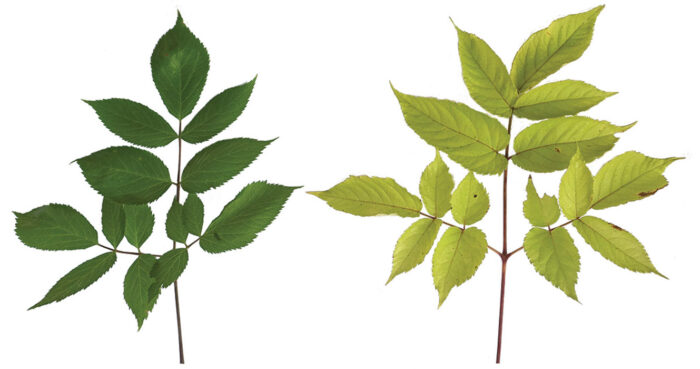 SHADIER                                                       SUNNIER
---
Steve Aitken is the editor.