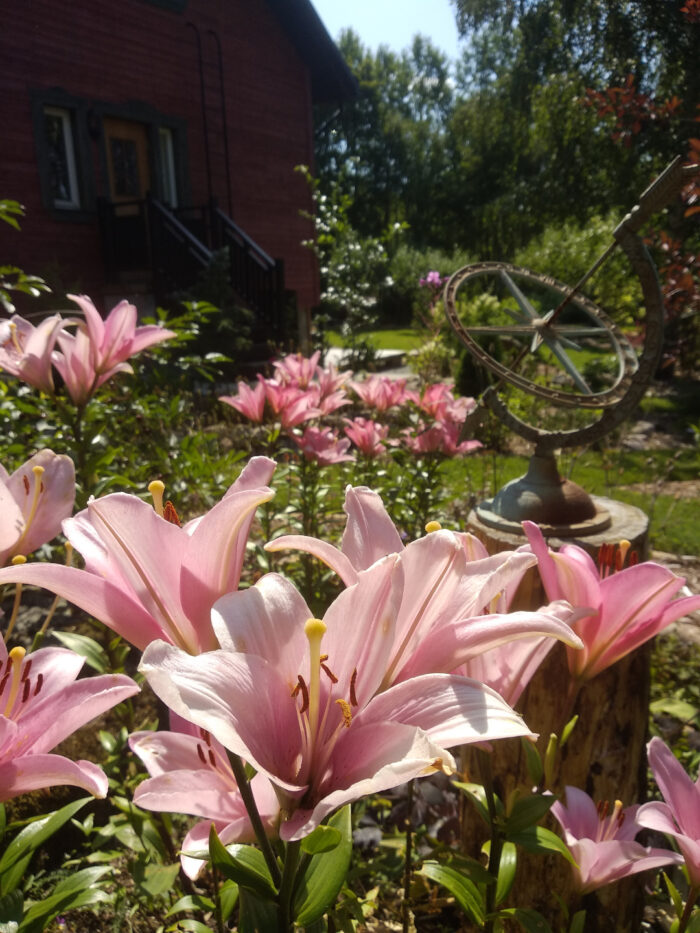 Today we're off to Finland to catch up with Kate and Pekka Schneider.
We first wrote to submit photos in February 2017 (A Special Property in Finland). It's a few years later, and we'd like to offer our fellow gardeners an opportunity to see how things have progressed from those early years. Come visit us in Finland via the comfort of your own home!
We continue to create new bedding spaces, which often include newly designed hardscapes and trellises. Now that a majority of the conifers and trees have put on some size, I've begun planting masses of perennials amid them: Nepeta, Salvia, spring and summer flowering lilies, and several varieties of Hosta in the shadier areas. At various intervals throughout the season we are enthralled with color, fragrance, form, and texture.
The plant specimen list has blossomed! The rose gardens now boast over 200 items. High summer is a glorious time, with the wafting aroma of roses in the air. Later, the abundantly placed hydrangeas steal the show with enormous flower heads that are seen throughout the borders. (We have more than 170!) With Finland's late summer sunsets, it's possible to partake in late evening enjoyment.
I pored over hundreds of recent photos hoping to find matches to those photos from 2017, but it proved very difficult. I have included several photos that demonstrate our good fortune and provide excellent examples of what we have achieved.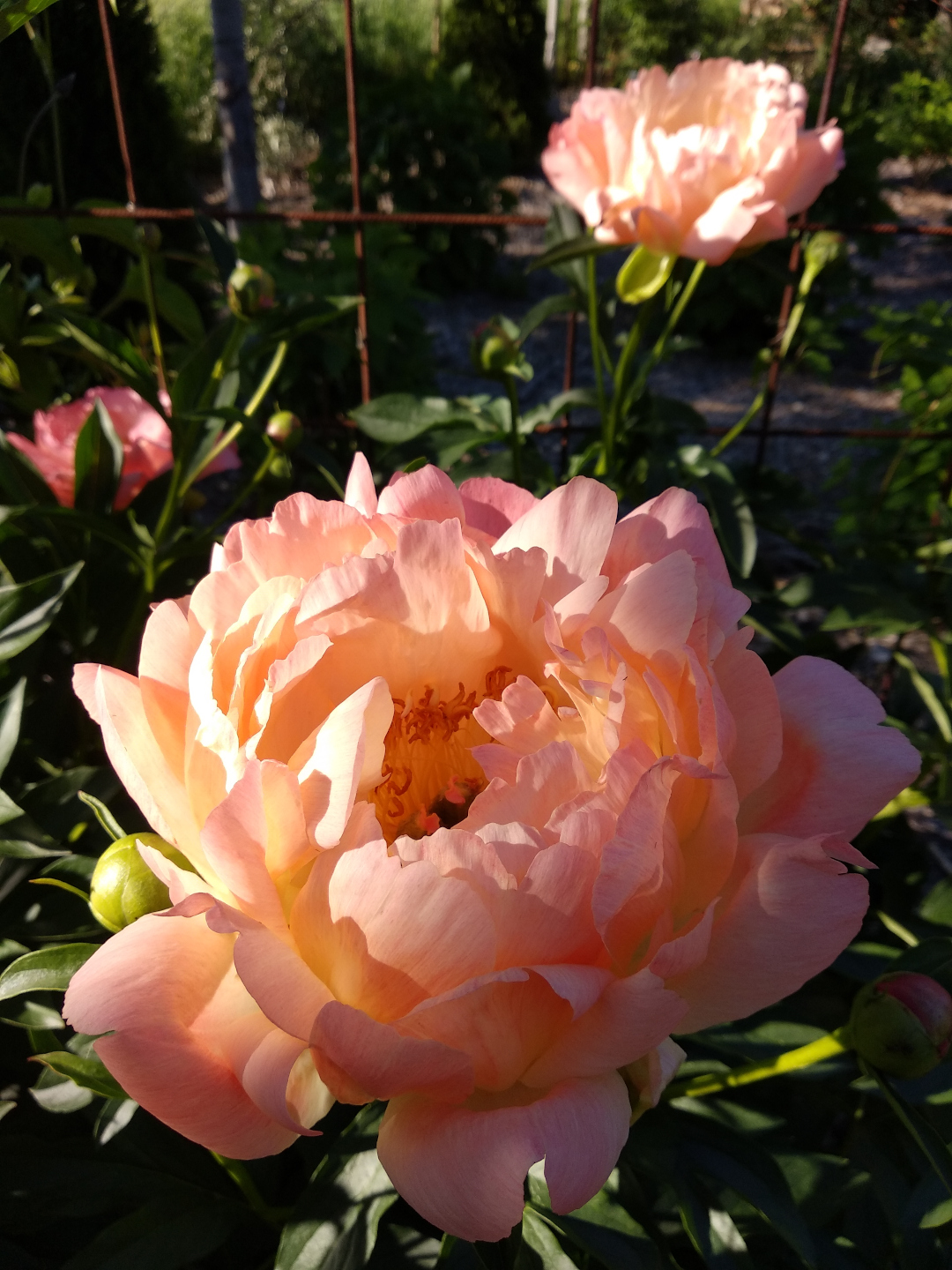 Paeonia 'Coral Charm' (Zones 3–7) has been a stunner year after year. Splendid!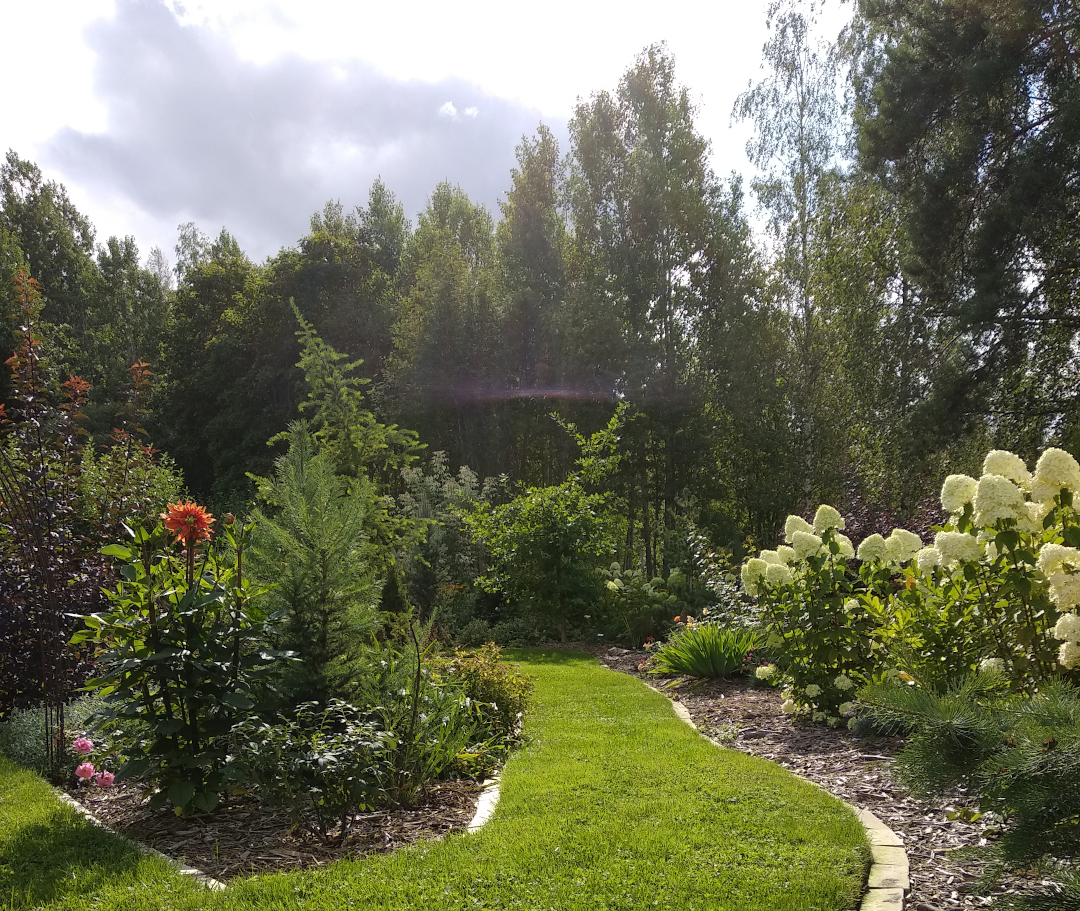 A recent view, similar to the 2017 submission, showing Hydrangea paniculata 'Limelight' (Zones 3–8) in full summer bloom.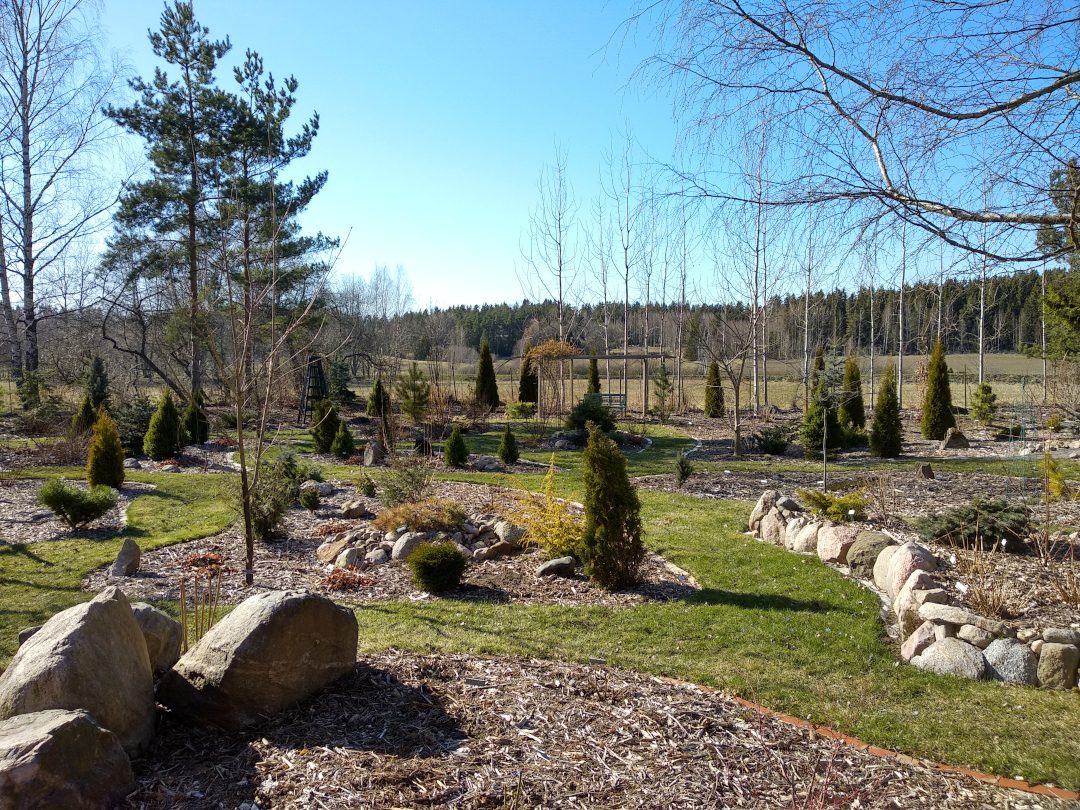 In this view of our backyard in early spring 2020, the hydrangea have been pruned (I prune all our 'Limelight' and 'Annabelle' close to the ground every couple of years), and the whole yard has been tidied up after winter. Here you can see Picea conica 'Glauca' (Zones 3–6), Thuja occidentalis 'Holmstrup' and 'Smaragd' (Zones 2–7), and Acer platanoides 'Drummondii' (variegated Norway maple, Zones 3–7).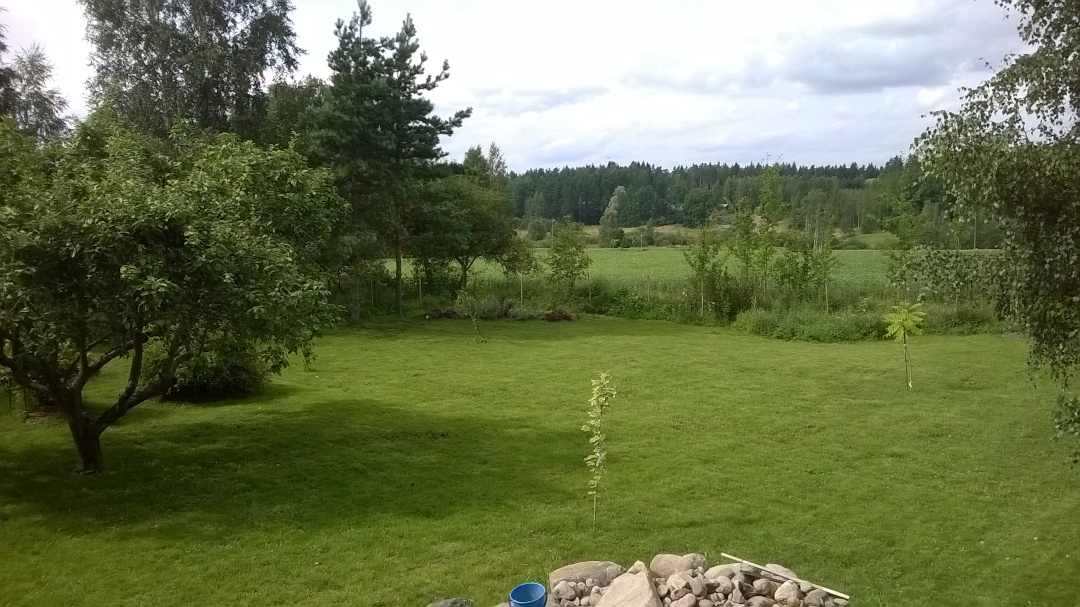 This photo of the same spot from August 2015 is a reminder of what was here before we arrived—not much!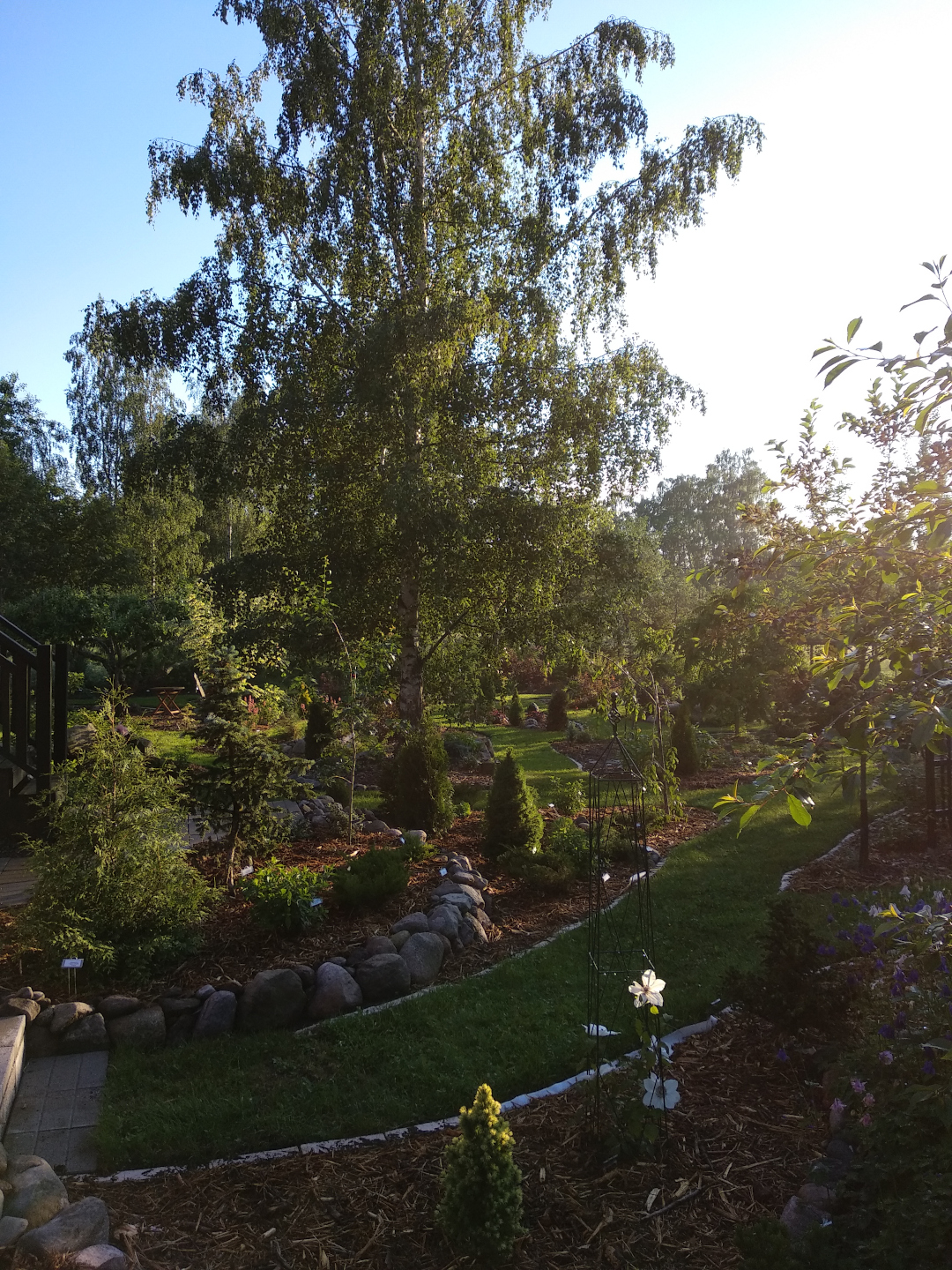 Our side yard features a large birch tree at the midpoint. These beds are the result of enlarging a previous bed in the same place. This bed has seen the most rework of all our other garden beds. Four times we've enlarged and reshaped this bed. It's done now!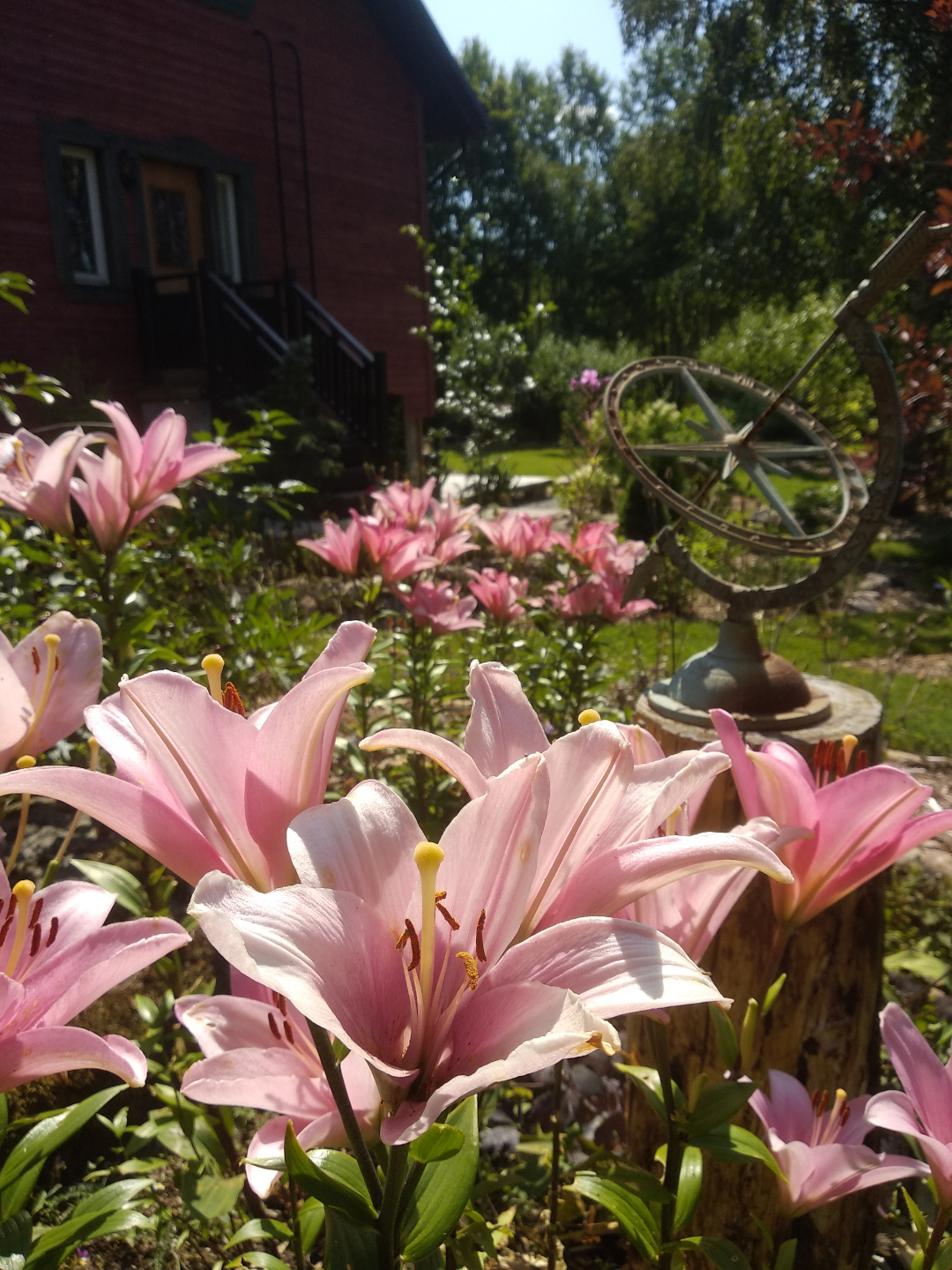 Lilies! An unknown variety.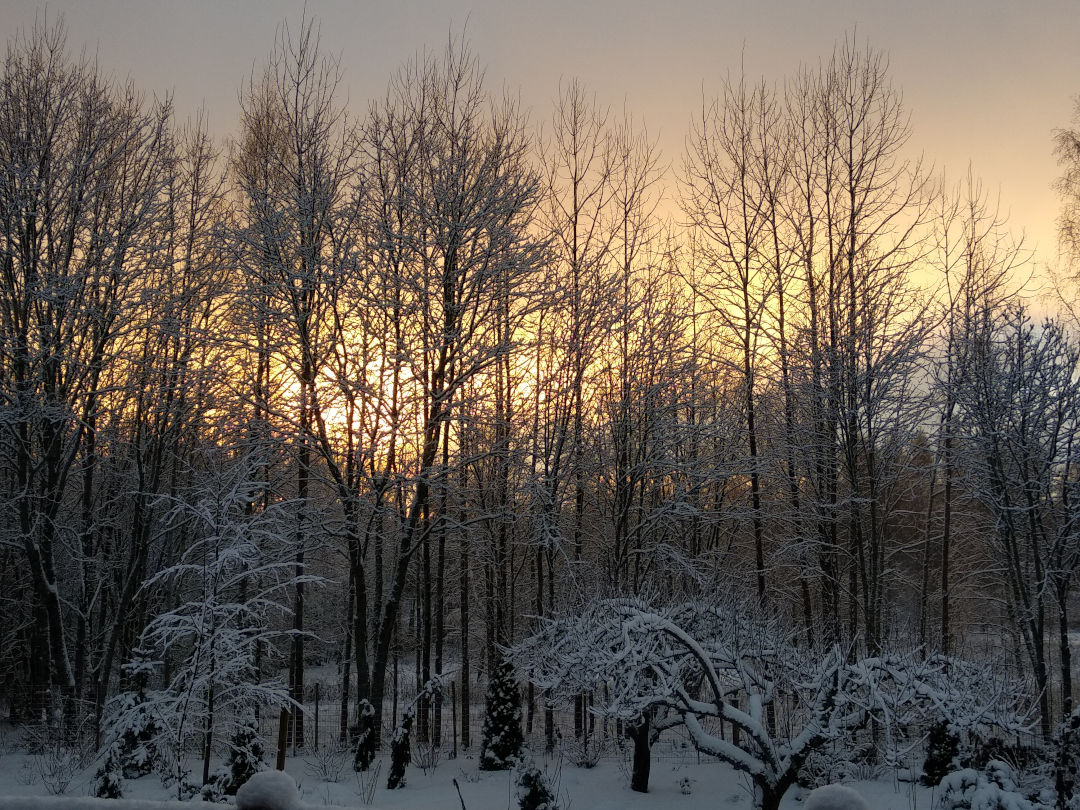 A winter afternoon sunset, as seen from the terrace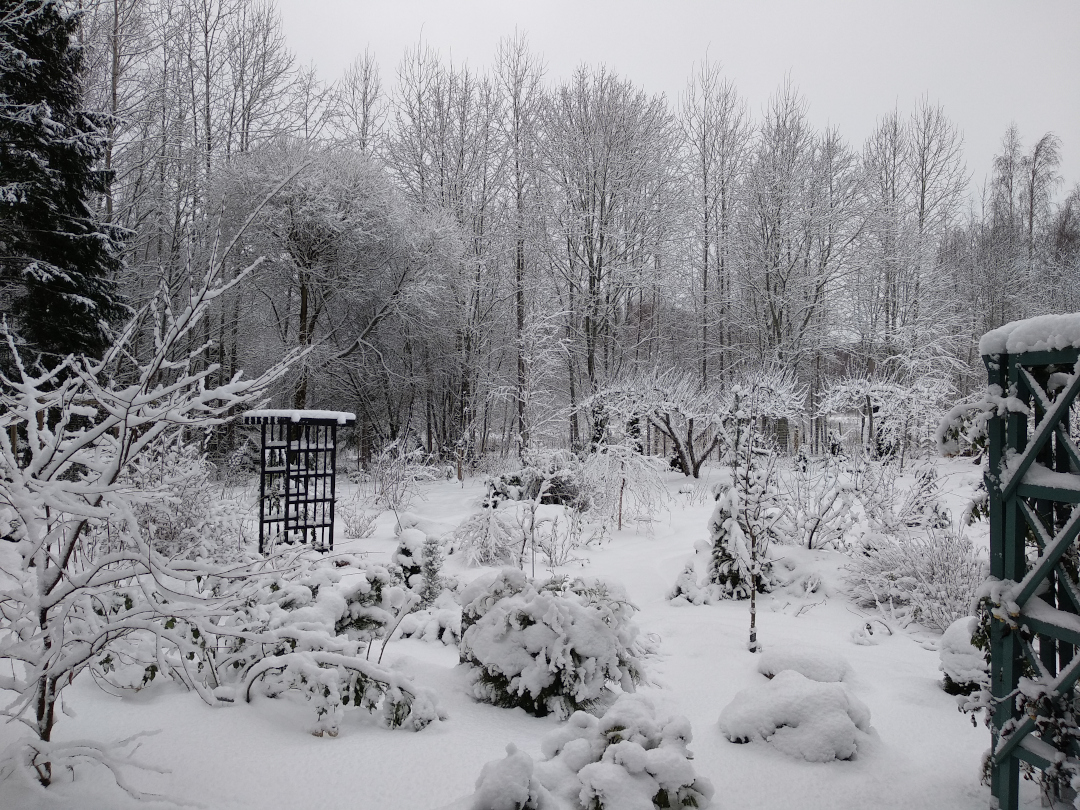 Winter snow in our side yard with a southeastern situation. The green trellis supports the rose 'Ghislaine de Feligonde'. There are mature apple trees in the background. The black trellis overlooks a pond feature and supports the rose 'Prince's Trust'.
We are now entering the fifth year at Vanha Talo Suomi. We couldn't be more proud and delighted at how well our garden has performed. Furthermore, we are very grateful for the enthusiasm our garden has received from visitors near and far, and we look forward to the next time we can open the garden to the public for Open Garden Day (Avoimet Puutarha in Finnish).
For more of the Schneiders' garden, check out their website.
Have a garden you'd like to share?
Have photos to share? We'd love to see your garden, a particular collection of plants you love, or a wonderful garden you had the chance to visit!
To submit, send 5-10 photos to [email protected] along with some information about the plants in the pictures and where you took the photos. We'd love to hear where you are located, how long you've been gardening, successes you are proud of, failures you learned from, hopes for the future, favorite plants, or funny stories from your garden.
If you want to send photos in separate emails to the GPOD email box that is just fine.
Have a mobile phone? Tag your photos on Facebook, Instagram or Twitter with #FineGardening!
You don't have to be a professional garden photographer – check out our garden photography tips!
Do you receive the GPOD by email yet? Sign up here.