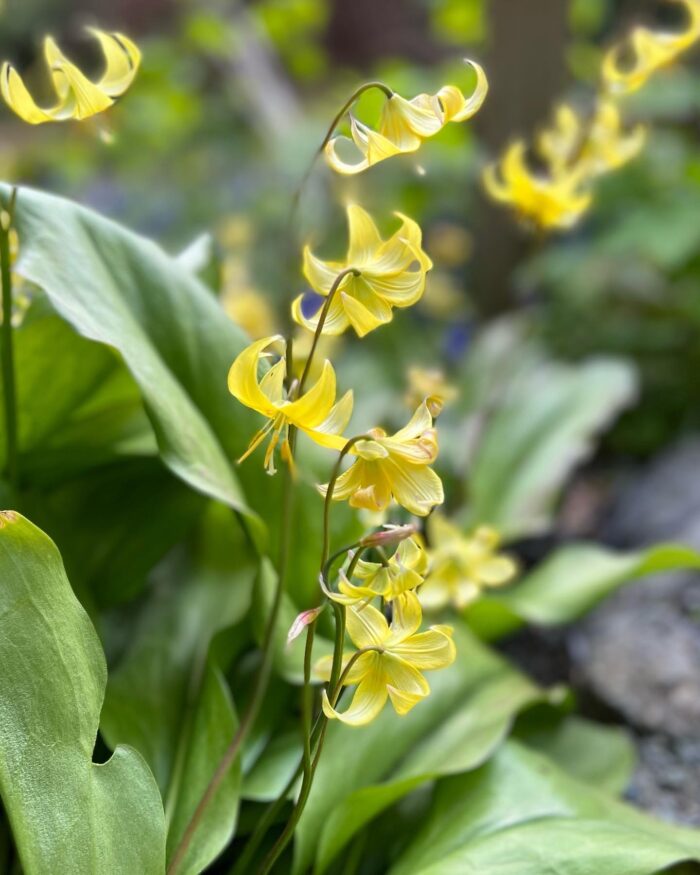 Cherry Ong has taken us to visit the beautiful grounds at Hatley Castle before, during the summer (GPOD on the Road: Hatley Castle). Luckily for us, she went back this spring to see it in its early-season glory. So while it may be summer at the moment, this GPOD post takes us back in time to May to look at the early blooms.
The castle is at the Royal Roads University in Victoria, British Columbia.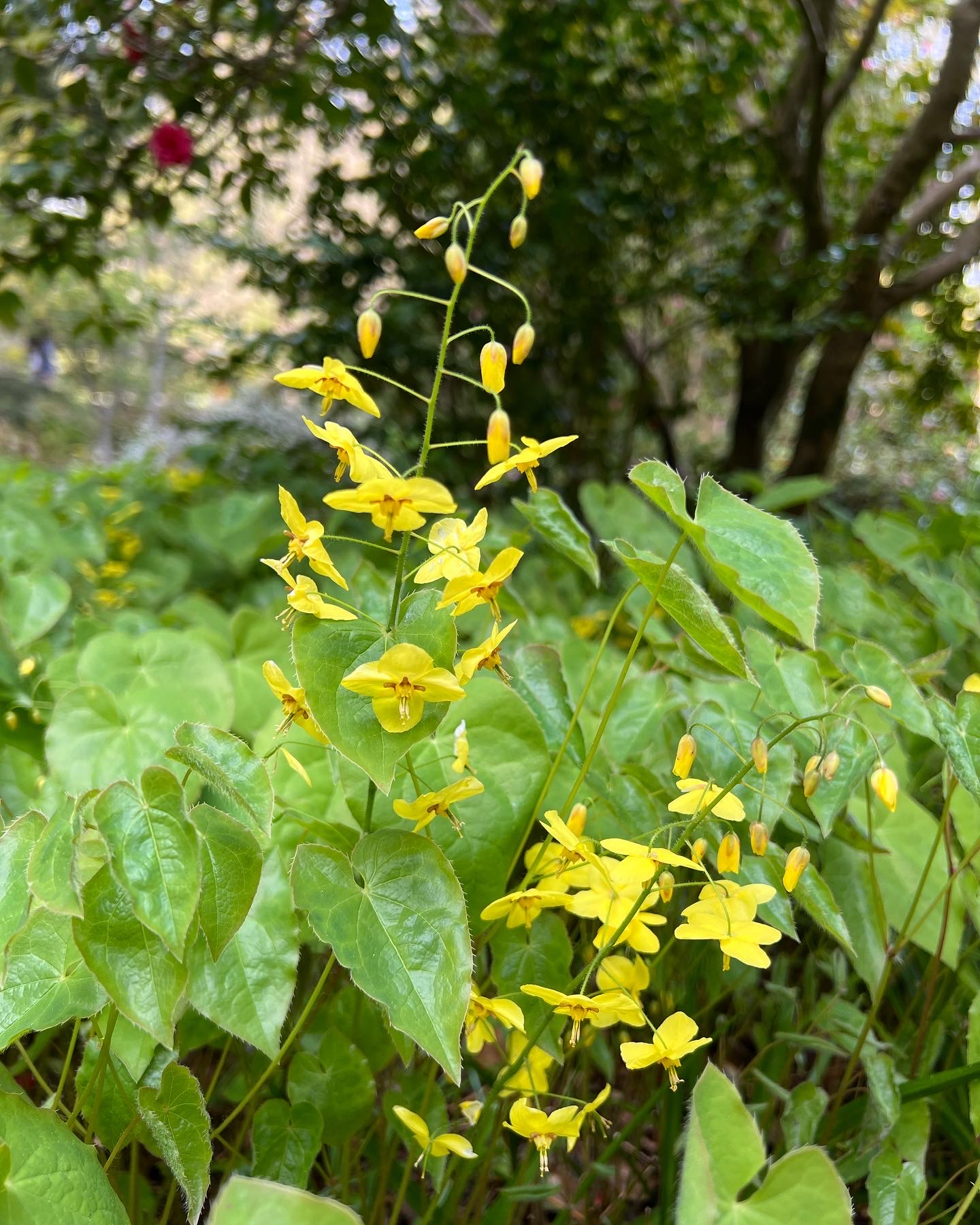 Back in the woodland gardens, epimediums show off in early spring. This yellow is Epimedium × perralchicum (Zones 5–9). Epimediums may look airy and delicate, but they are durable plants and particularly well suited to difficult dry shade spots.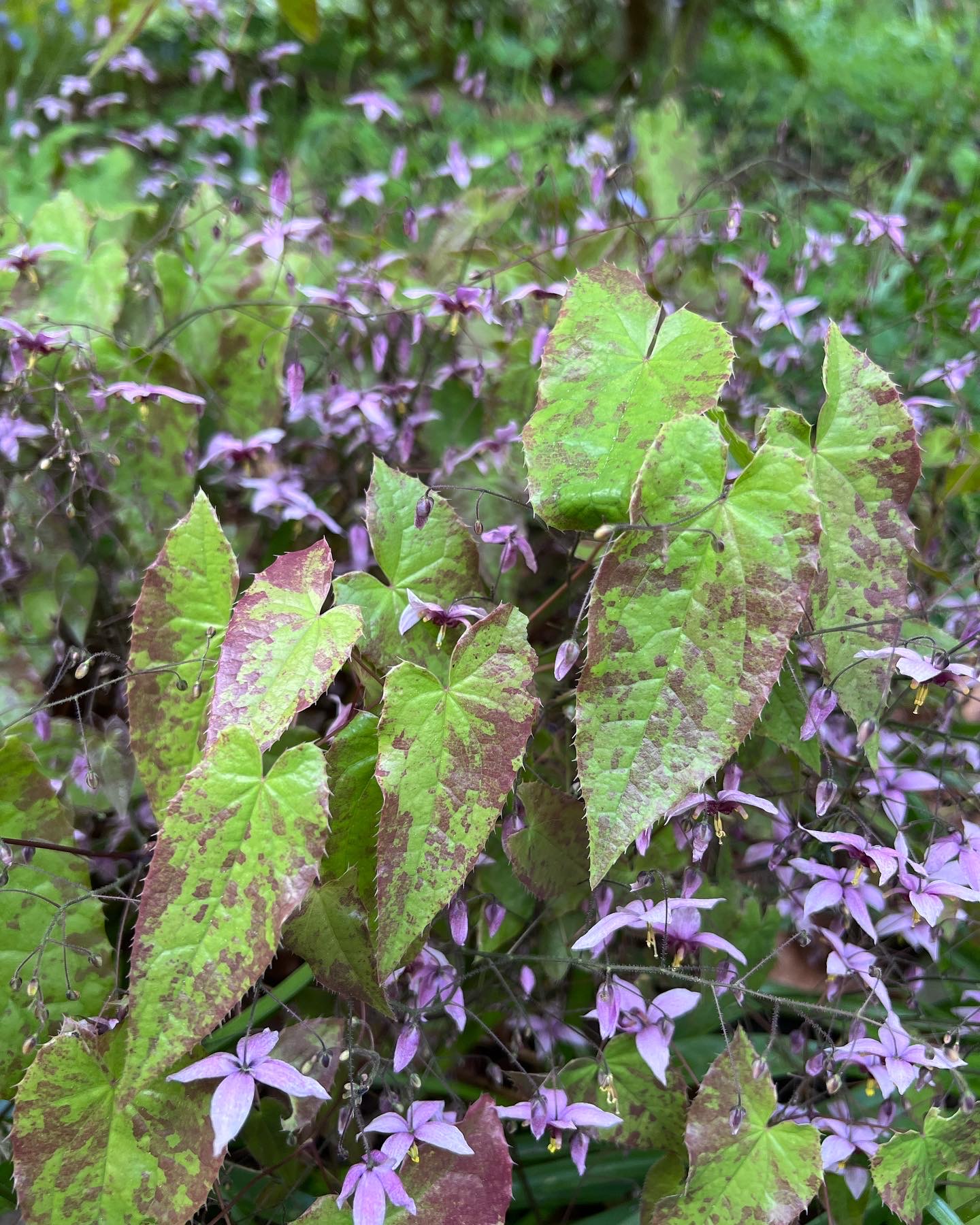 In addition to lovely flowers, many varieties of epimediums have foliage that emerges speckled with color like this one. In recent years, many new species and hybrids have been introduced to the market, greatly expanding the options available in this beautiful, easy-to-grow group of plants.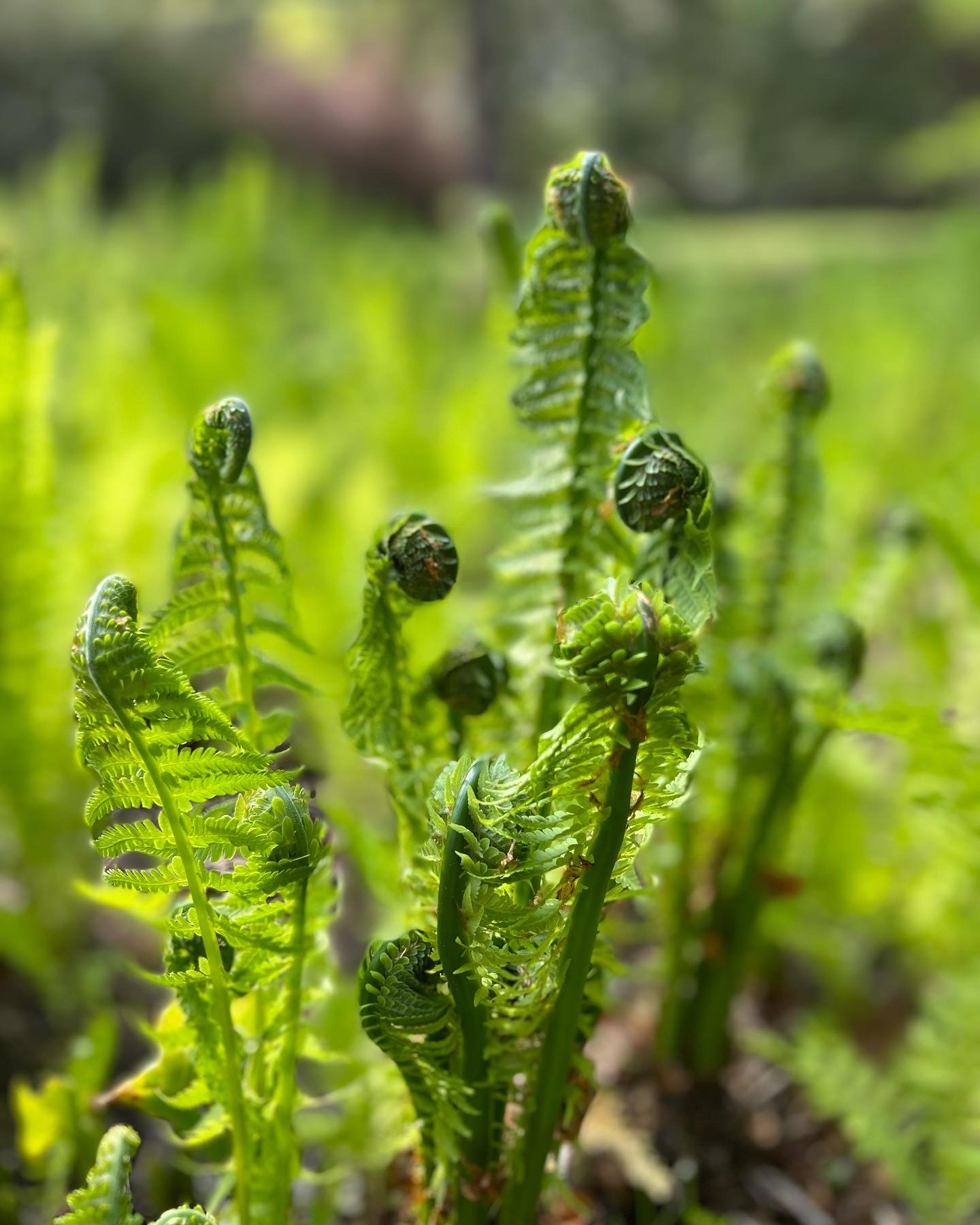 New fronds on this ostrich fern (Matteuccia struthiopteris, Zones 3–7) are just unfurling.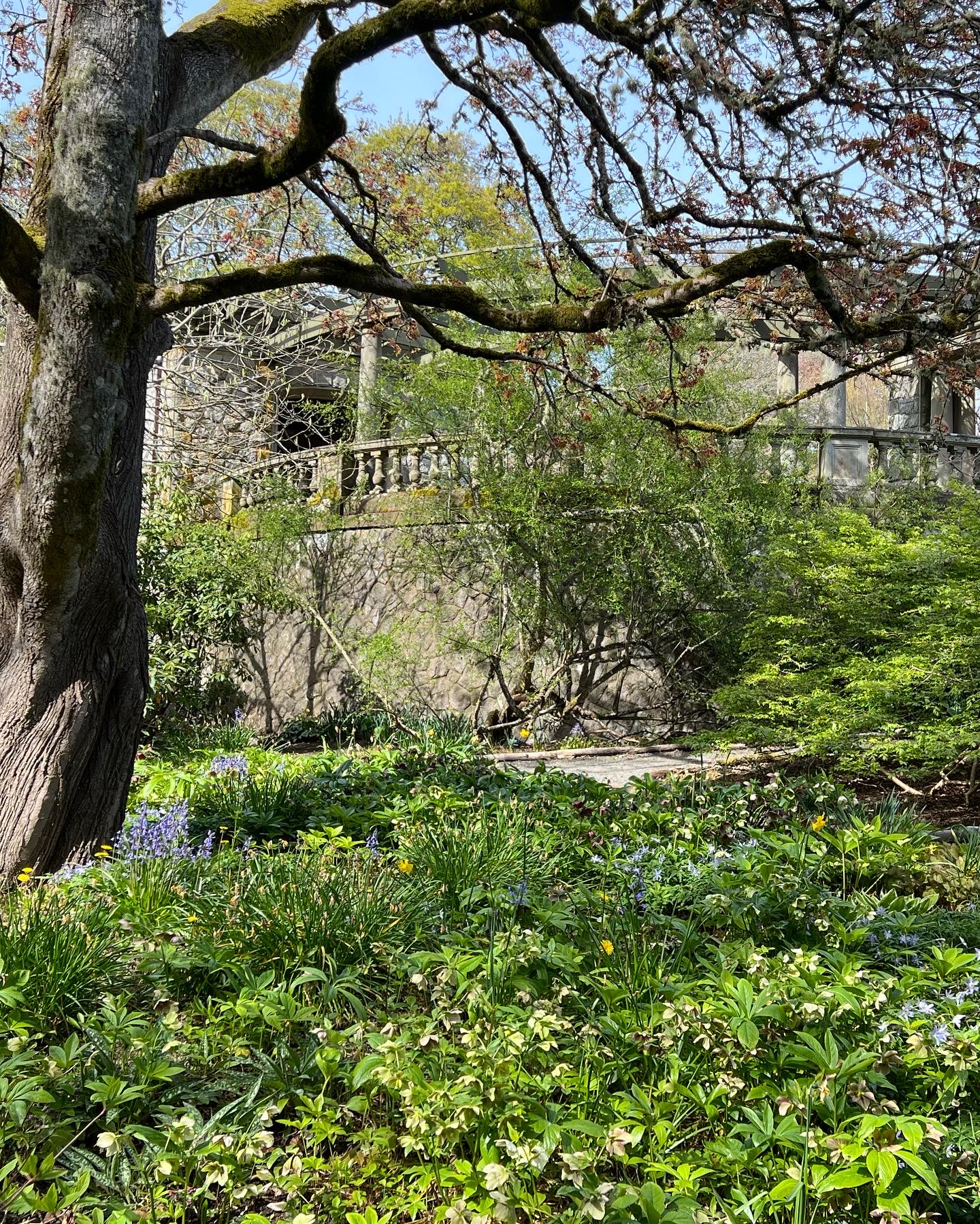 A tapestry of woodland perennials fills in under the trees before they leaf out.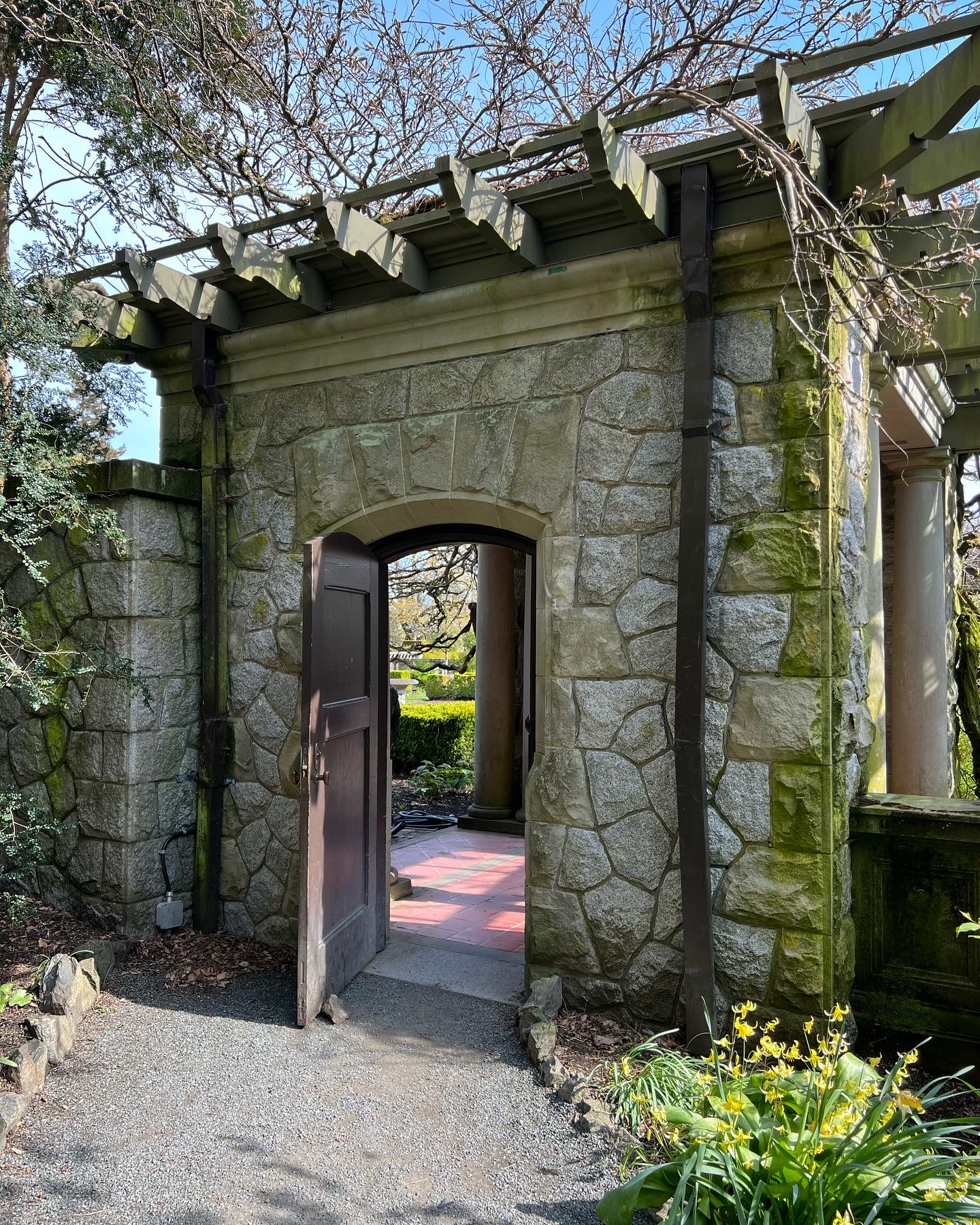 The architecture makes this garden special.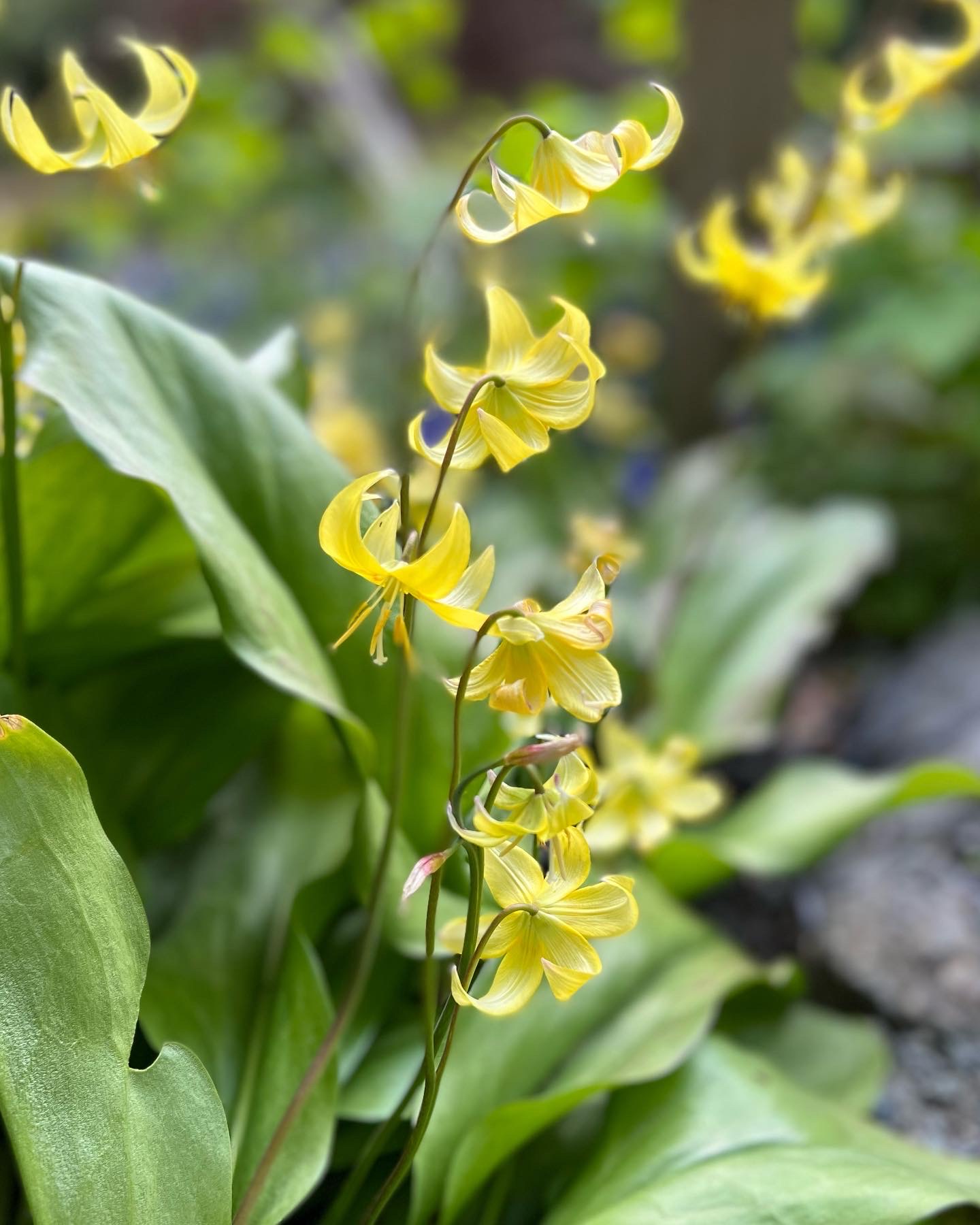 Erythronium 'Pagoda', (Zones 4–9), a hybrid of two species native to western North America, thrives in woodland shade conditions and opens its elegant, lily-like flowers in the spring.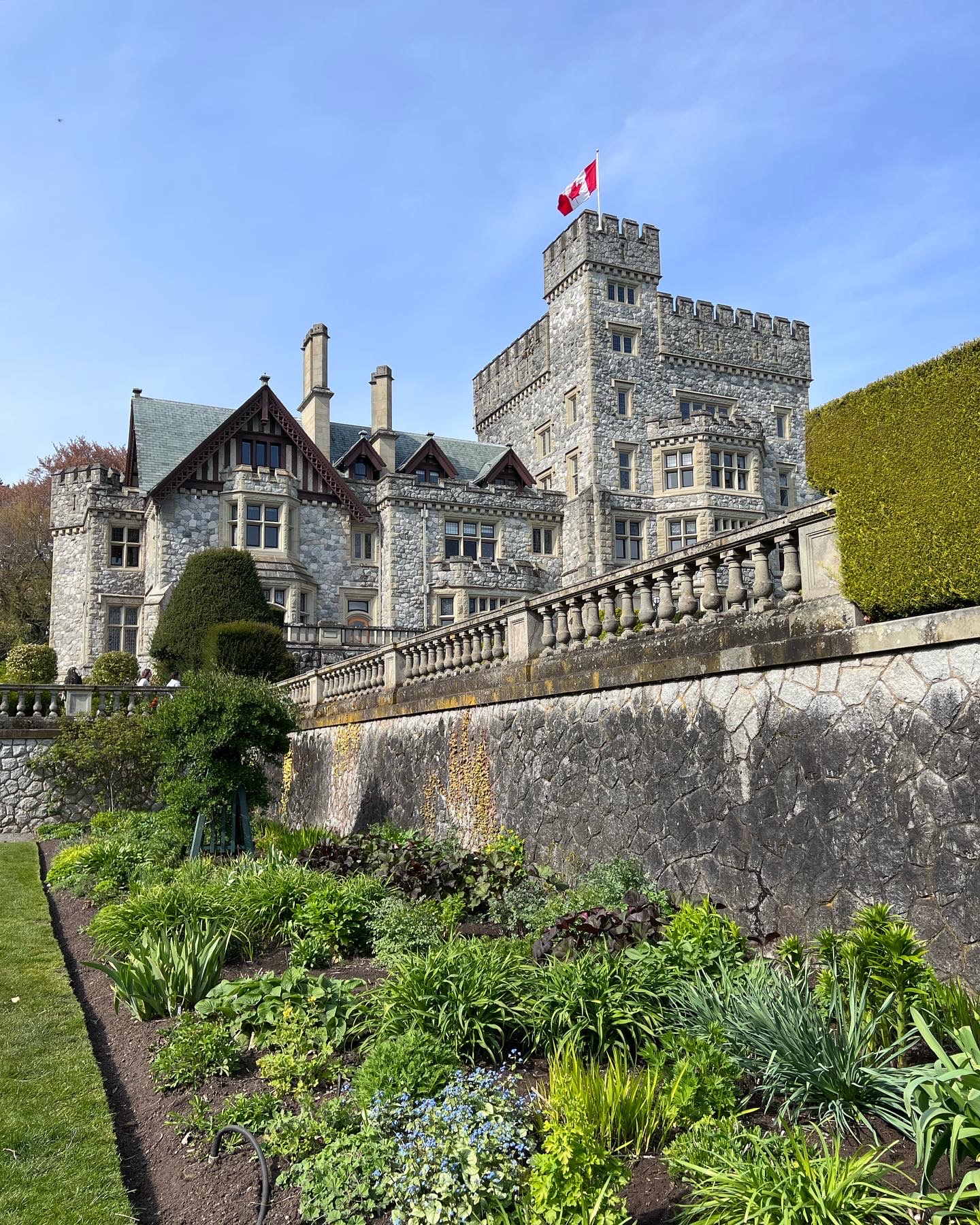 View of the castle itself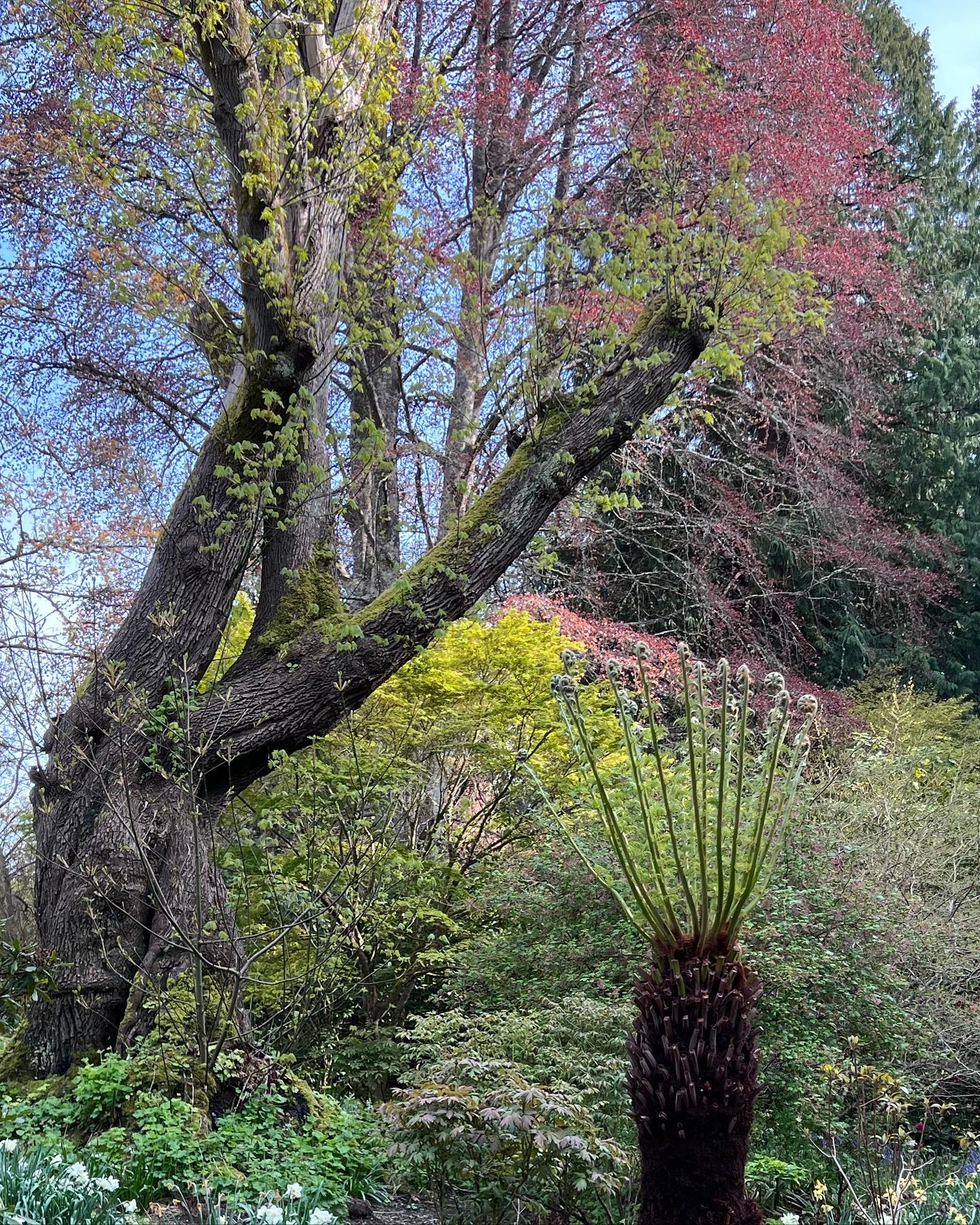 A very different kind of fern unfurls its fronds. This is a tree fern (perhaps the species Dicksonia antarctica, Zones 9–10), so called because it builds up a sort of trunk that gets taller each year, with the huge fronds unfurling from the top.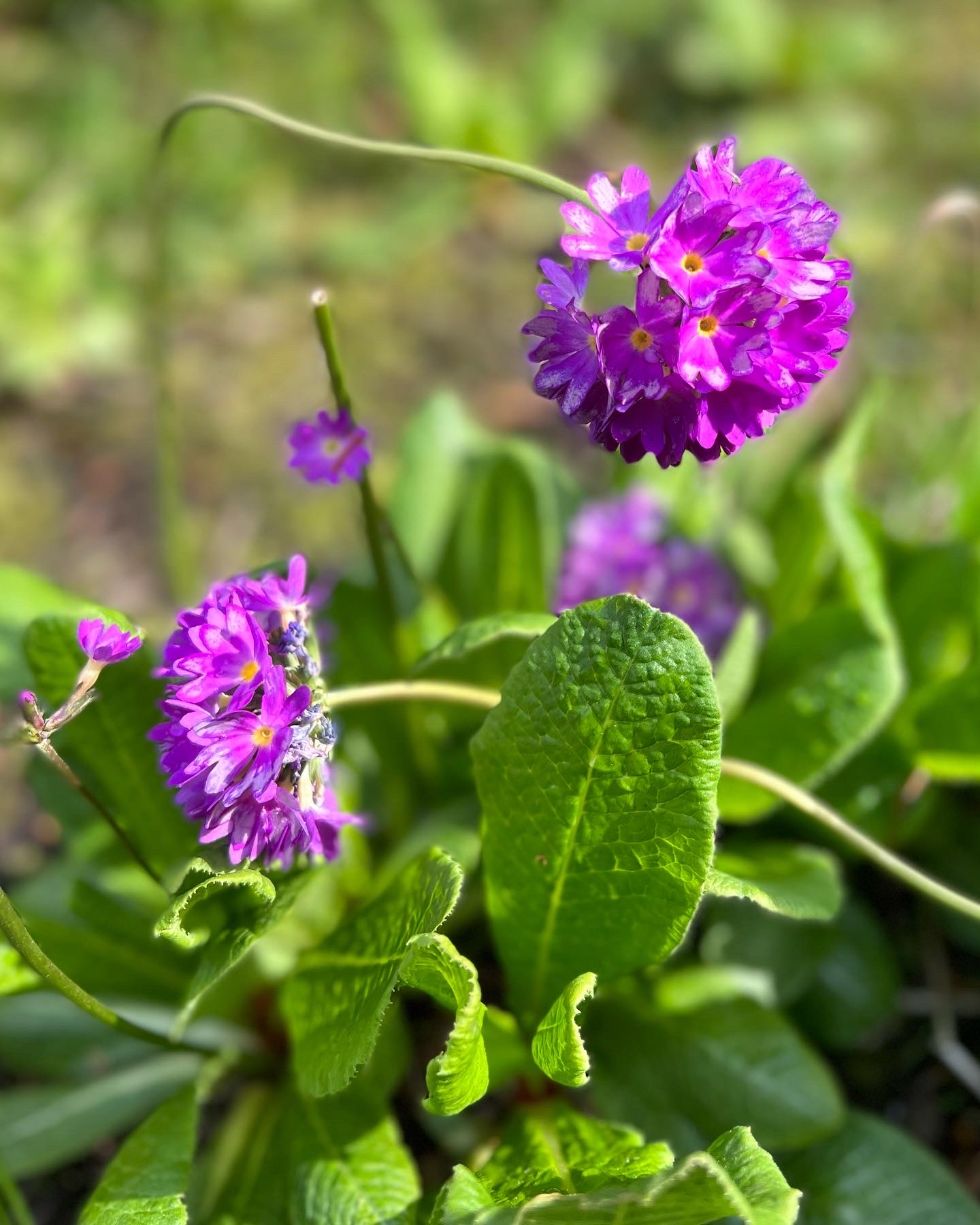 Drumstick primrose (Primula denticulata, Zones 2–8) blooming in the bog garden
Japanese primroses (Zones 4–8) bloom in the bog garden. These primroses need consistently moist conditions in a bog or next to a stream. If they get those conditions, they are easy to grow and bloom beautifully.
A western skunk cabbage (Lysichiton americanus, Zones 7–9) in the bog garden shows off its huge bold leaves and attractive yellow flowers. This is the species native to western North America. Eastern skunk cabbage (Symplocarpus foetidus, Zones 3–8), found in swampy areas of eastern North America, grows in similar conditions and has similar-looking leaves, but its flowers are brown and specked and (to my nose anyway) do far more to earn the name of skunk cabbage.
Have a garden you'd like to share?
Have photos to share? We'd love to see your garden, a particular collection of plants you love, or a wonderful garden you had the chance to visit!
To submit, send 5-10 photos to [email protected] along with some information about the plants in the pictures and where you took the photos. We'd love to hear where you are located, how long you've been gardening, successes you are proud of, failures you learned from, hopes for the future, favorite plants, or funny stories from your garden.
Have a mobile phone? Tag your photos on Facebook, Instagram or Twitter with #FineGardening!
Do you receive the GPOD by email yet? Sign up here.