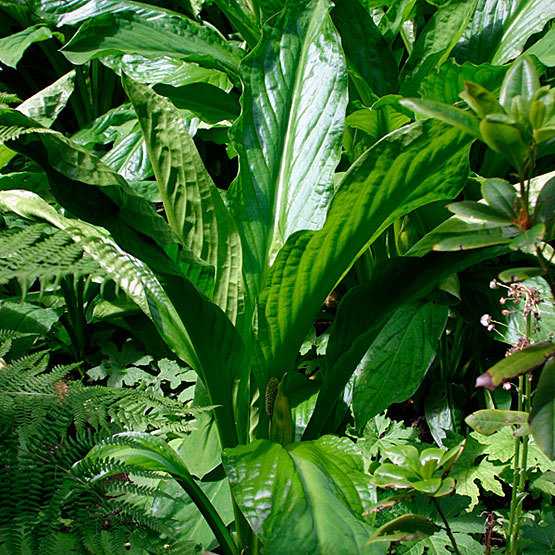 In the genus Lysichiton are just two species of marginal aquatic perennials, one from western North America and the other from northeast Asia. Grow them beside a stream or pool for their unusual yellow or white hoods that partially enclose a spike of small greenish yellow flowers.
Noteworthy CharacteristicsMarginal aquatic perennials. Unusual flowers with a musky fragrance that attracts its pollinators: scavenging flies and beetles. 
CareGrow along a stream or pool in full sun or part shade.
PropagationRemove offsets in spring or summer, or sow seed in wet soil in a cold frame as soon as it ripens.
ProblemsInfrequent.