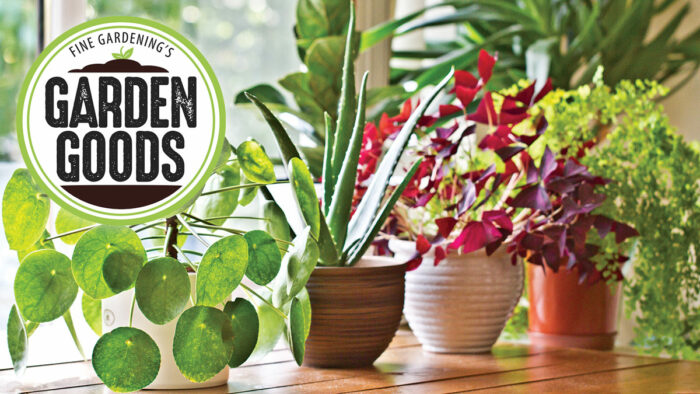 Now that most of the fall cleanup is done and the colder weather has truly set in for many of us, it's time to think about those off-season gardening tasks. If you're anything like us, you've likely not paid much attention to the state of your gardening tools since spring. That means it's time to clean the sap off those shears, sharpen those pruners, and check all of your other hand tools for rust and wear. Trust us, you'll be thankful next spring when you go to grab those Felcos and they're ready to tackle any job in an instant.
In case the prospect of tool maintenance doesn't get your garden juices flowing, how about scheduling a weekend project instead? Building a cold frame is easier than you might think, and having one will reward you with fresh produce throughout the winter. Just think how wonderful it would be to harvest sweet bunches of spinach from your garden in January! Constructing this mini-greenhouse is surprisingly straightforward and doesn't require a woodshop full of tools.
And don't forget that now is the time to start paying greater attention to those indoor houseplants. When the heat comes on inside, soil dries out quicker, so you may need to up your water game. This is the time you may start to notice some unwanted pests on those indoor plants as well, but don't worry. Your best defense might be just a forceful spray of water.
Whether you opt for some simple chores or a more-involved project in the closing weeks of fall, rest assured that we have the tools to make your end-of-season gardening tasks a breeze. Check out some of our favorite late-fall garden helpers—and remember: It's never too late to get out into the garden!
As an Amazon Associate, we earn from qualifying purchases.
---
A gadget that takes the guesswork out of watering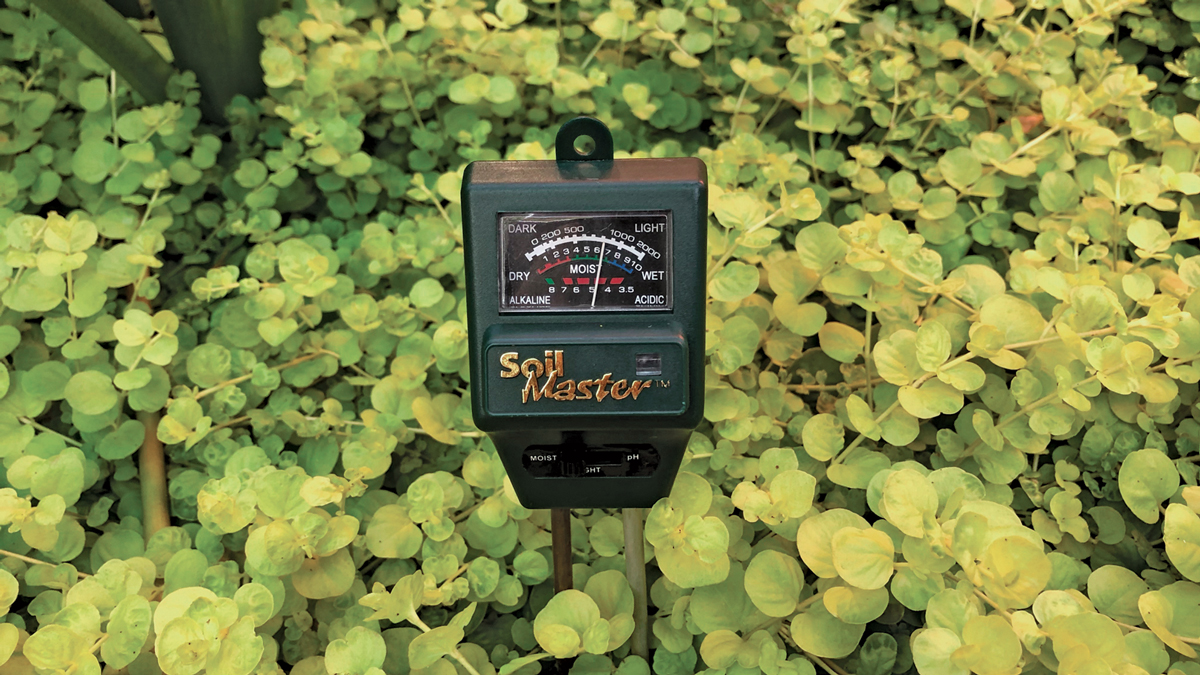 While it may seem like a simple tool, I have recommended this Mosser Lee Soil Master meter more than any other garden tool. This tool takes away the guesswork for soil types that hold moisture differently and never have the same watering needs. You simply stick the metal prongs into the soil and read the meter. It also measures soil pH and light, the latter of which is great for siting houseplants indoors.
—Kimberly Toscano
These pruners are perfect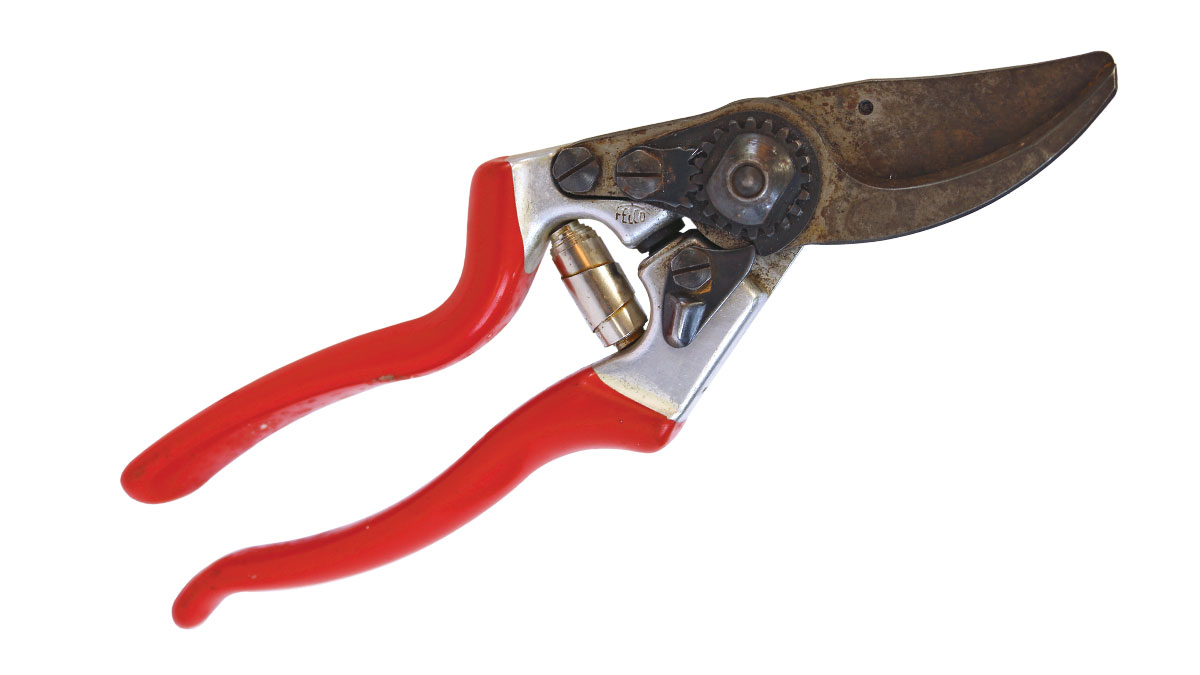 This brand of pruners has long been the industry standard—and for good reason. The blades are made of high-quality steel, while the rubber-coated aluminum handles are lightweight and easy to grip. Experts rightly sing the praises of Felcos. For left-handers, the Felco 9 is an invaluable purchase; for righties, try the comparable F-8.
—Danielle Sherry
I have had mine for 30 years, and they're still going strong. —Bill Cullina
An upside sprayer that gets under leaves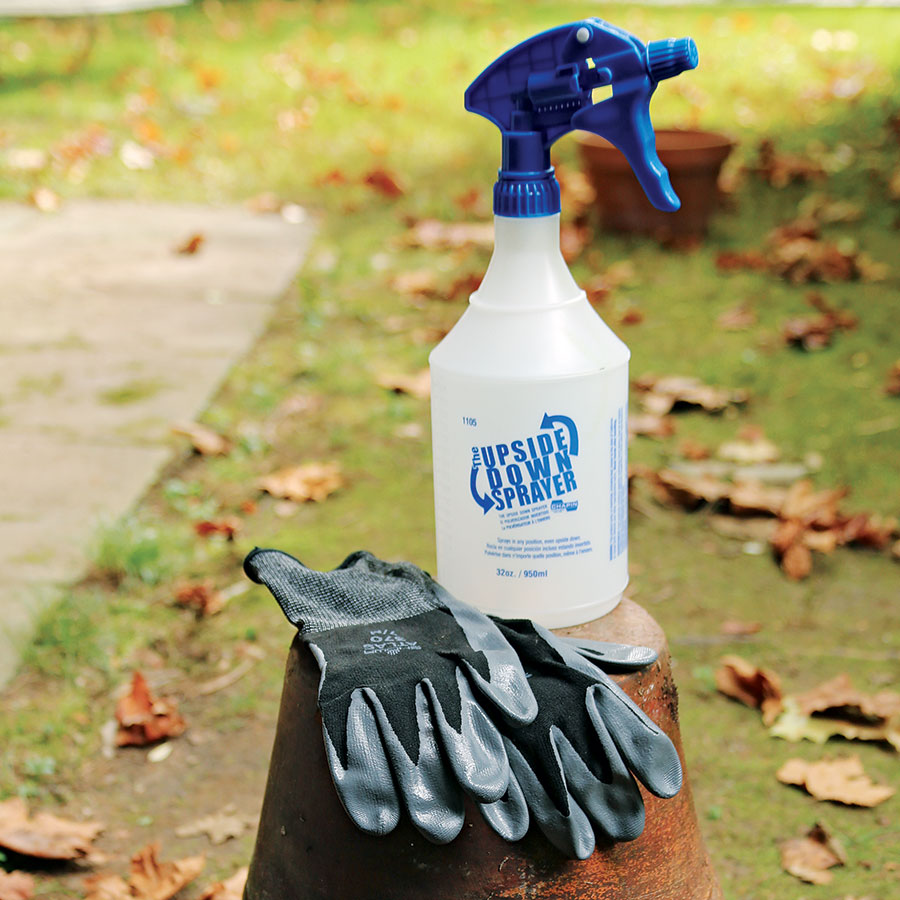 Pests such as aphids and spider mites like to hide on the undersides of leaves, and there's nothing more frustrating than trying to apply a dose of organic insecticide in those tricky spots. Ordinary spray bottles don't work when tipped upside down. Enter the Chapin Upside Down Trigger Sprayer, designed to work when you need to spray underneath the leaves of a plant.
—Susan Morrison
Tweezers for delicate work in the garden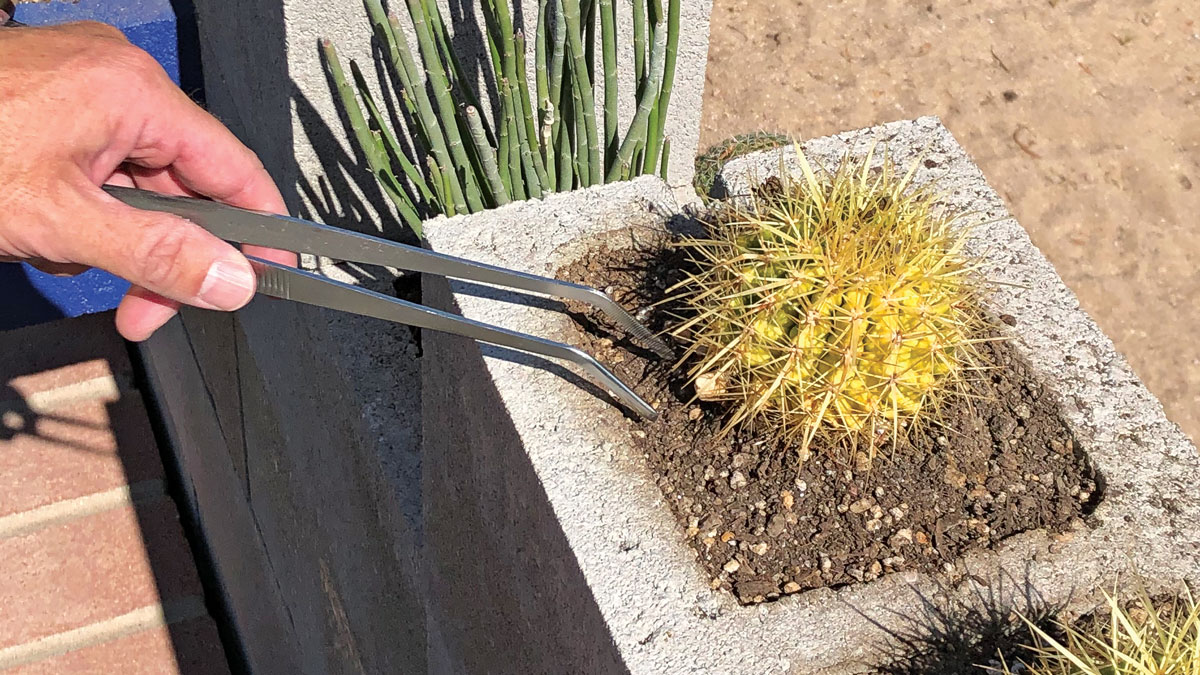 I found planting and pruning small, fragile items could be difficult—that is, until I discovered this pair of long-handled, stainless-steel tweezers sold by LGEGE. These tweezers are the perfect tool for planting in tight spaces and for pruning pokey cacti and succulents. They are sold as a set, with a straight-tipped and a curve-tipped version, both of which are about 10½ inches long.
—Laurel Startzel
Orchard loppers tackle those tricky in-between branches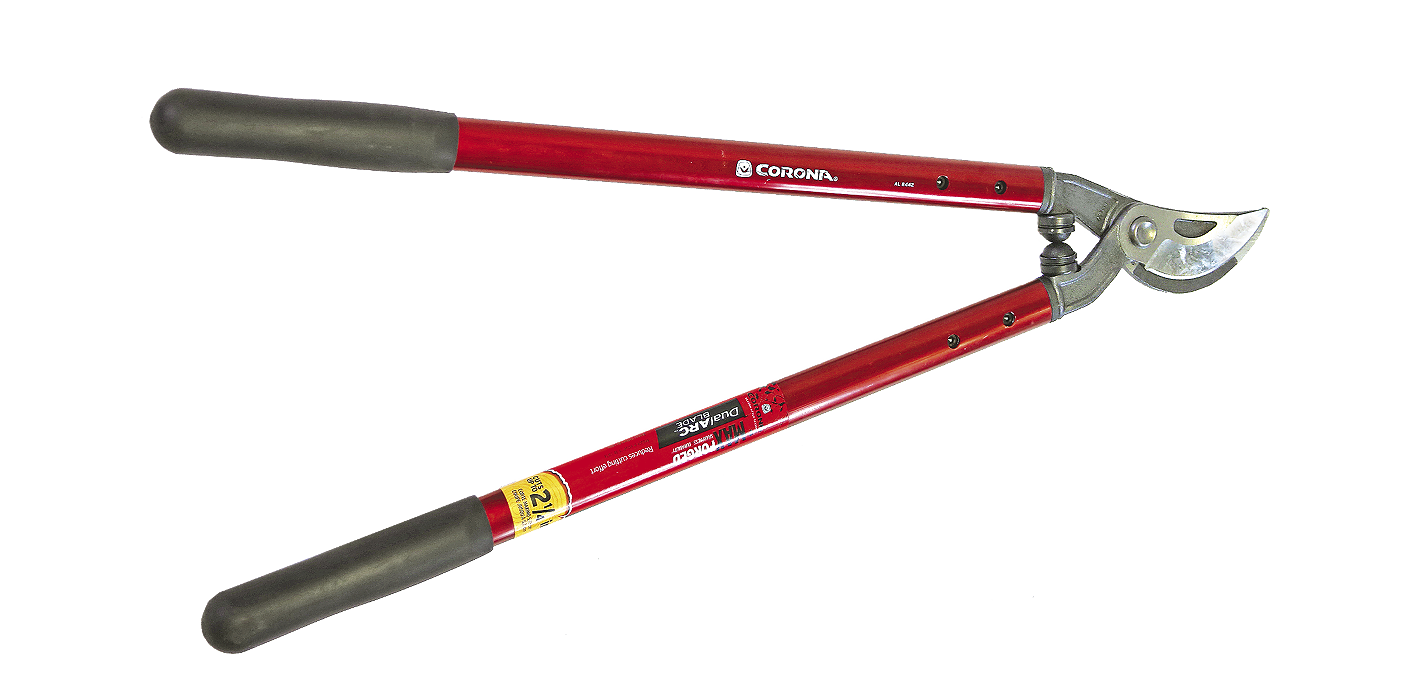 If you have some pruning that is too big for hand pruners but not worth the effort of breaking out the chainsaw, orchard loppers are your savior. Corona's High-Performance Orchard Loppers are made of lightweight aluminum, so your shoulders won't ache after a day of garden chores. This model can take down a branch up to 2¼ inches in diameter despite weighing only a little more than 2 pounds. I'm addicted to pruning and could not live without orchard loppers.
—Barbara Weirich
Heavy-duty gardening gloves that will last for years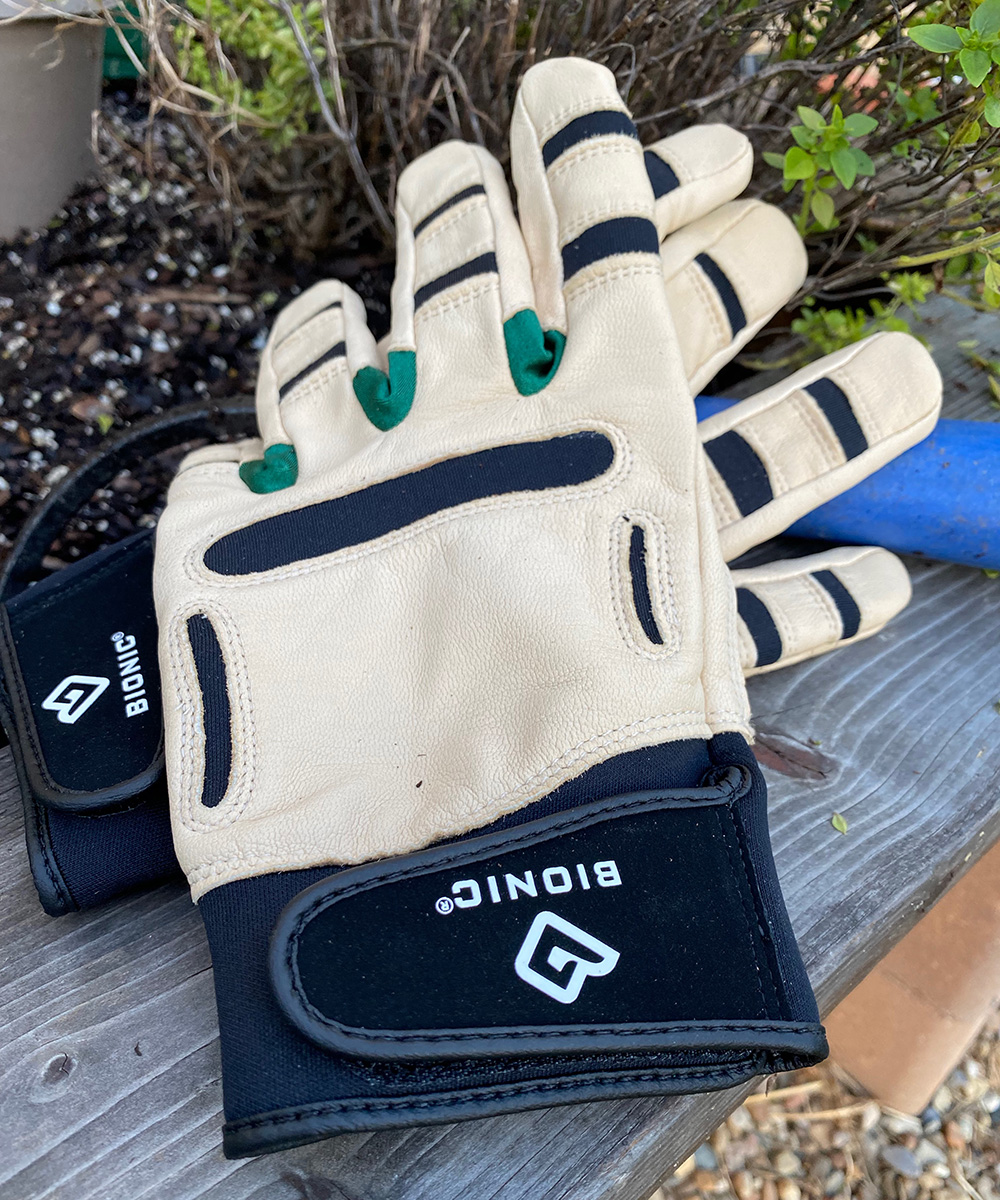 Life is too short, and I garden too much to waste my time on cheapo gloves. They need to be comfortable, fit well, and last a season or more. Coming in at about $40 a pair, these Bionic Gloves might seem like a luxury item to most gardeners. However, they have silicone finger pads for added fingertip longevity. Between each finger is flexible fabric that makes hand movement natural, and a flexible Velcro wrist closure keeps dirt out of the gloves while you're working.
—Andy Pulte
---
More tools to explore:
6 Pro Gardening Tools That Home Gardeners Need Right Now 
Essentials Tools for Your Veggie Garden
6 Tools to Turn Garden Chores Into a Joy
Vegetable Garden Tools to Add to Your Shed This Year