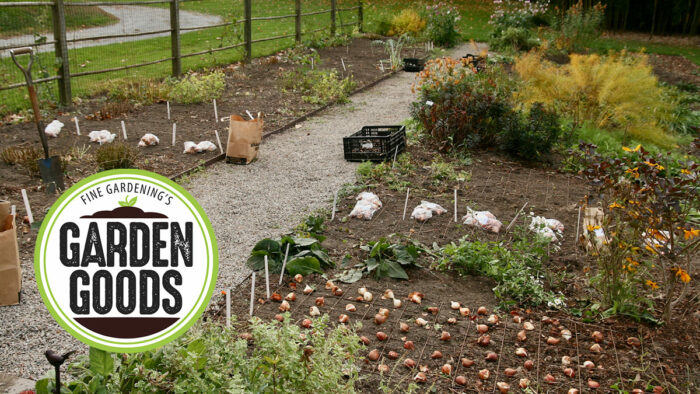 If you're checking the thermometer lately, you'll know that the end of the gardening season is fast approaching for many of us. But, if this chilly weather has you feeling blue, rest assured that there are plenty of garden tasks yet to be done.
First and foremost, now is the time to get those spring-blooming bulbs planted. Whether it's cheery daffodils or early-to-rise snowdrops, you'll need to act fast to get those bulbs into the ground before it freezes. A few of the tools below will make that job easier and help take the guesswork out of how deep to plant or how wide to make those holes.
If you're still being inundated with falling leaves and getting especially frustrated with the ones that get stuck under the shrubs in your garden, there's a tool to help with that delicate task, too.
And, if you think you've seen everything there is to see when it comes to garden tools, we're pretty sure you've never seen a nut wizard (or knew that you needed one in the first place).
Remember, fall is a perfect time for last minute planting, cleaning, and general tidying in the garden. Just be sure you have the right tools for those jobs.
As an Amazon Associate, we earn from qualifying purchases.
---
A telescopic rake built for precision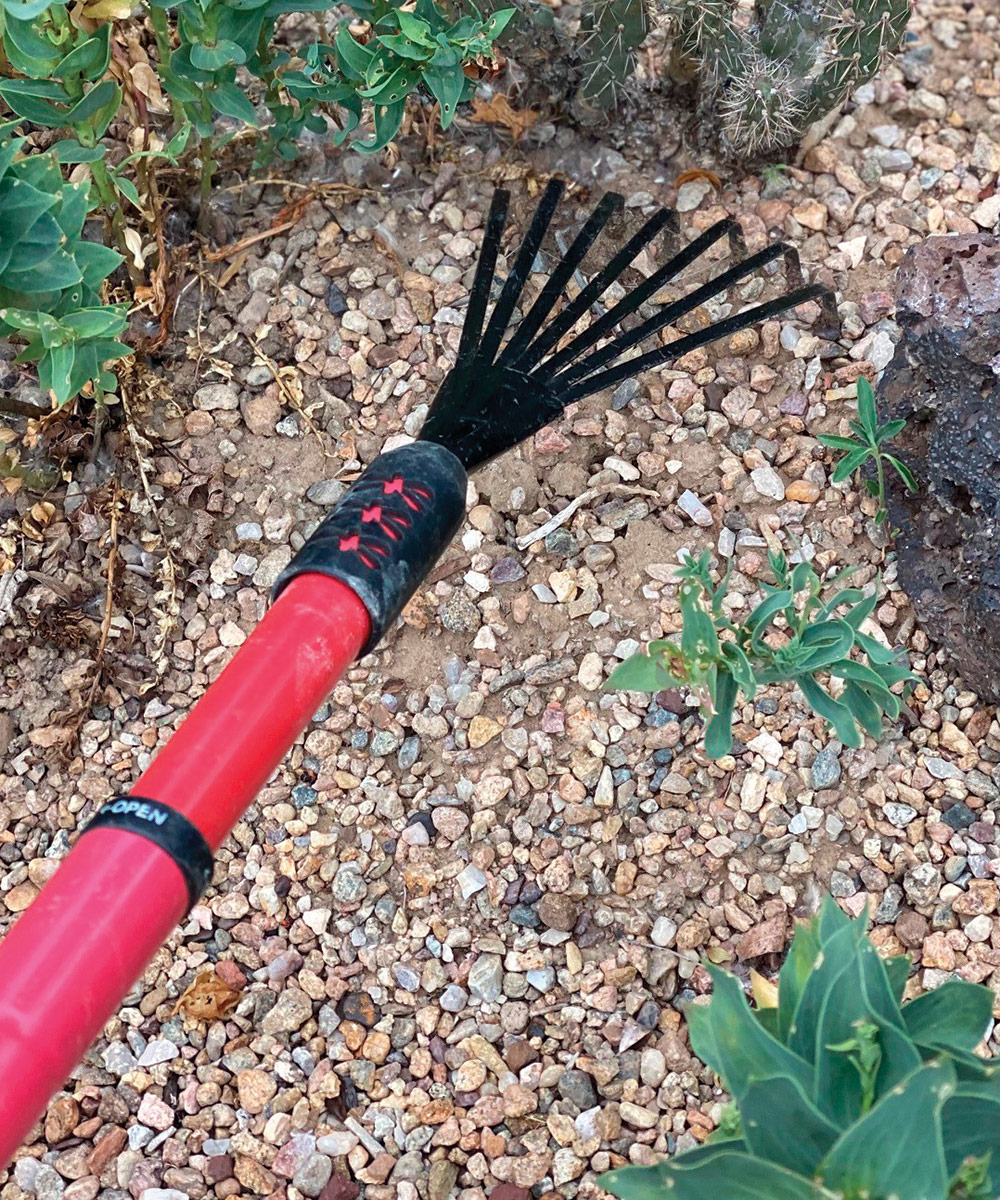 One of my favorite tools for garden cleanup is this telescopic shrub rake from Bond. The telescoping feature allows the tool to extend from 25 to 37 inches long, making it perfect for reaching under plants of all sizes to remove garden debris. I also use it around prickly plants such as roses and cacti, thereby saving my hands and arms from nicks and cuts. The 5-inch fan of tines allows you to get into small spaces, including between rocks and dense plantings, or near the edge of a structure. It also works great on peastone, leaving the rocks in place while gathering leaves. This rake is both lightweight and sturdy. I've owned mine for years.
—Michelle Provasnik
https://acehardware.dttq.net/MX7AvP
You'll never regret buying this trowel

The only tool gardeners replace more often than gloves is the invaluable trowel. These tools bend, they break, the spade end separates from the wooden handle—it's the rare trowel that makes it past a few seasons. The Corona eGrip Trowel may just be the last tool of its kind that you have to buy. The handle itself is covered in cushioned rubber for better gripping and comfort, and its slight arch is designed to be better for your joints—truly a blessing during fall bulb planting.
—Stacie Crooks
Potato forks double as rakes and cultivators

You don't need to be a farmer in Idaho to use or covet a potato fork. It's a useful tool when it comes to scratching compost into the first few inches of soil or raking through a bed to collect leaves and stones. The extra-long wooden handle (4½ feet long) allows you to reach quite a distance into a bed without much trouble.
—Ed Gregan
Avoid electrocution and fumes with a battery-powered hedge trimmer

Even if you don't have a formal boxwood hedge, you need a trimmer. Fall cleanup goes twice as fast when you can use a power trimmer to cut back clumping perennials, as opposed to using pruners to painstakingly cut a handful at a time. The Black & Decker 40-Volt Cordless Hedge Trimmer is a great choice because you won't have to drag around a long extension cord or worry about filling/maintaining a gas engine. You wouldn't want to use this for pruning your 500-foot privacy hedge, but it's great for smaller jobs.
—Jason Reeves
These pruners are perfect for lefties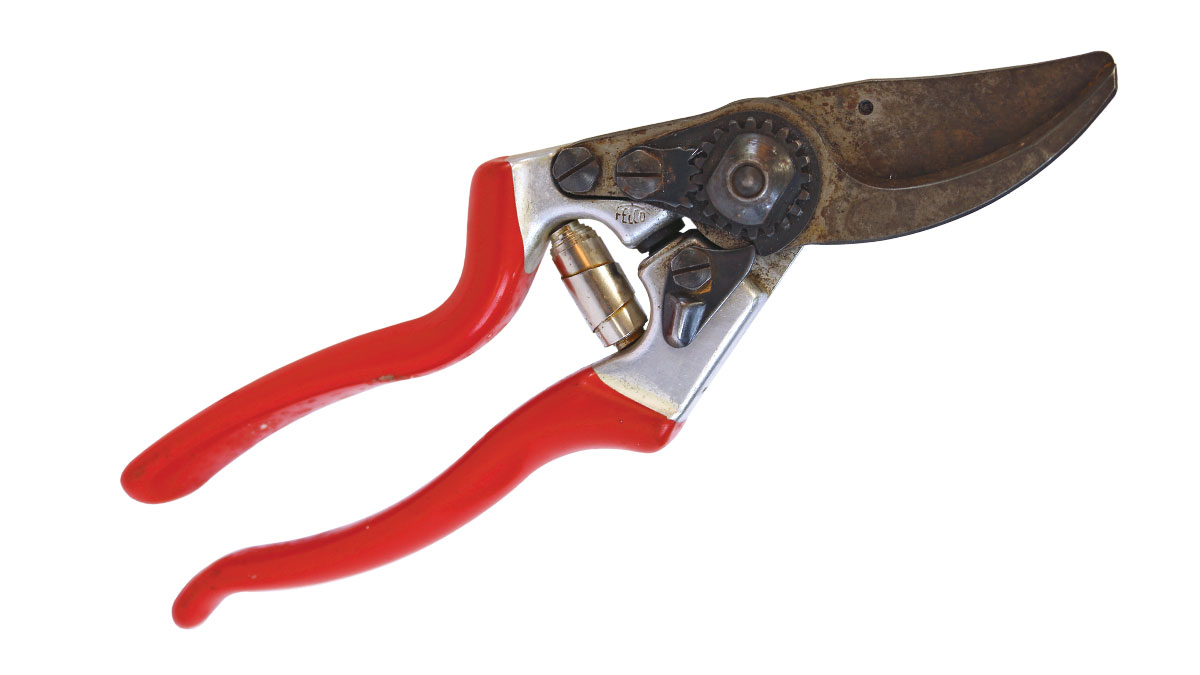 This brand of pruners has long been the industry standard—and for good reason. The blades are made of high-quality steel, while the rubber-coated aluminum handles are lightweight and easy to grip. Several experts have sung the praises of Felcos, but for left-handers, Felco 9s are an invaluable purchase. For righties, try the comparable F-8. There is no substitute for Felco's quality—specifically, the F-9, since I am left-handed. I have had mine for 30 years, and they're still going strong.
—Bill Cullina
A trowel with a twist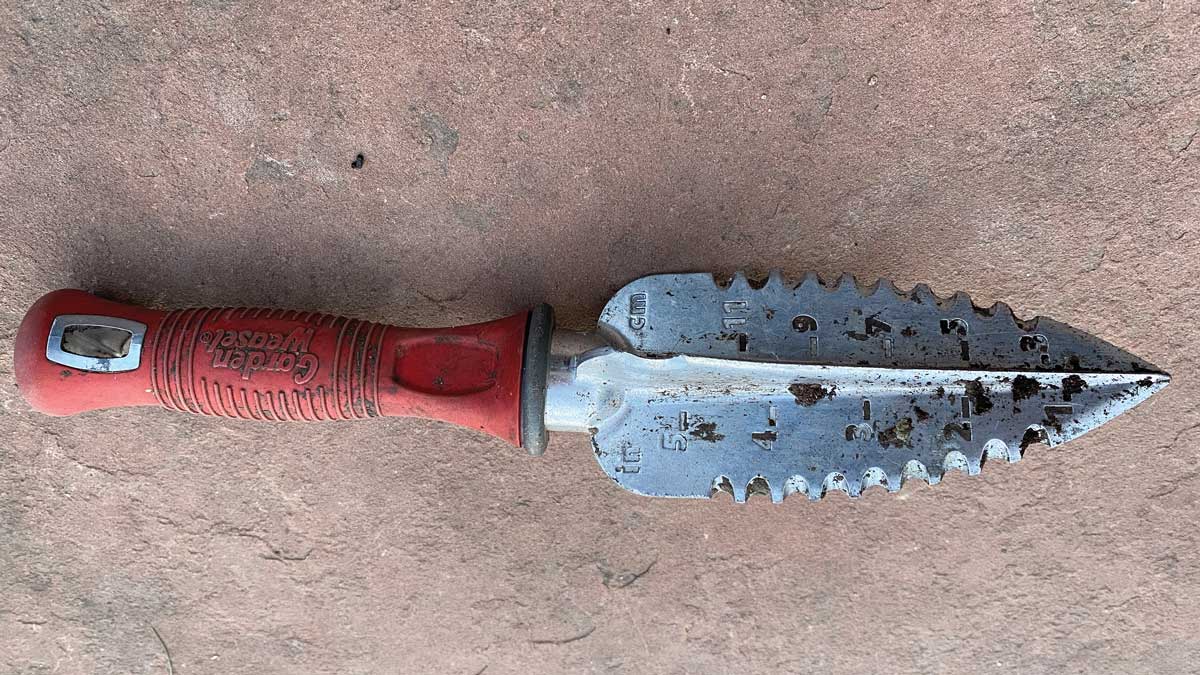 I use my Garden Weasel multiuse transplanter for everything: light cultivating, weeding, transplanting thick ground covers, and planting annuals. Weeds don't stand a chance when I have this little helper in my hands. This 13-inch-ling tool as four blades that are welded in the center at right angles. Two of the blades are slightly curved inward and meant for cutting through soil; the other two blades are noted and useful for sawing through more-compacted soil, roots, and other tough materials. This tool will make the perfect complement to your standard garden trowel.
—Marti Neeley
---
More tools to explore:
6 Pro Gardening Tools That Home Gardeners Need Right Now 
Essentials Tools for Your Veggie Garden
6 Tools to Turn Garden Chores Into a Joy
Vegetable Garden Tools to Add to Your Shed This Year