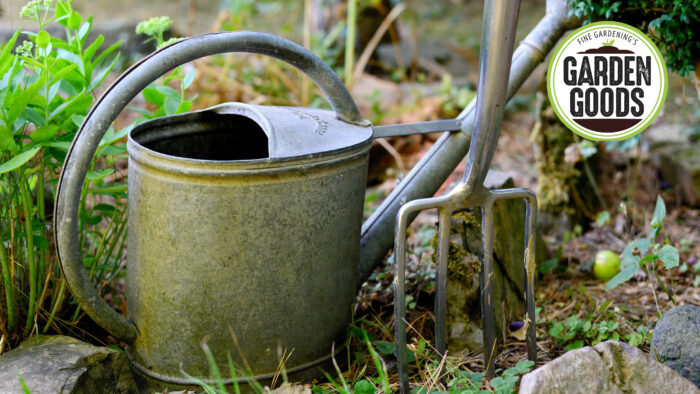 A home gardener faces many challenges– pests, a lack of time, unforeseen expenses . . . we could go on. But one challenge that is easily rectifiable is insider information on the best garden tools. Often professional gardeners, landscapers, and designers have a go-to tool that they cannot live without. These handy tools transform a difficult or frustrating task into an easy one. But how do home gardeners get an awareness of and access to these tools? Luckily, we are here to close the knowledge gap. Below you'll find six recommendations from experts on their favorite lesser-known professional gardening tools.
Give your landscape a lift with the tools below and make its maintenance easier to boot. There's no substitute for the correct tool for a job. Having the right tools on hand is going to make your life easier, we promise.
As an Amazon Associate, we earn from qualifying purchases.
---
An inexpensive gadget to keep vining plants in check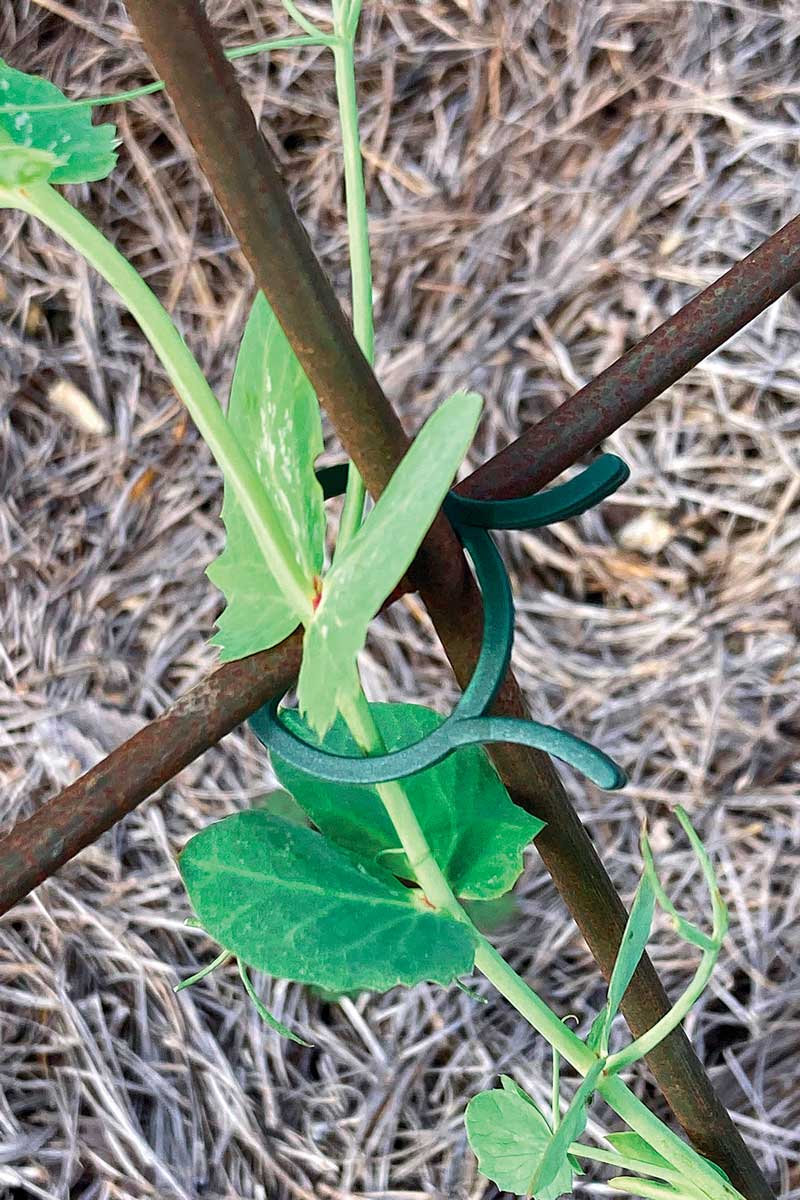 In a veggie garden, you often need to tie a plant to a stake to keep it upright. Lever loops are a great alternative to twine because they don't require tying knots. They don't crush stems and they are very easy to move around. Bosmere has a pack of lever loops that work great, and you get 100 for a very low price.
—Shelley Powell
Source: https://amzn.to/3bbasU9
Dig small holes easily with this serrated trowel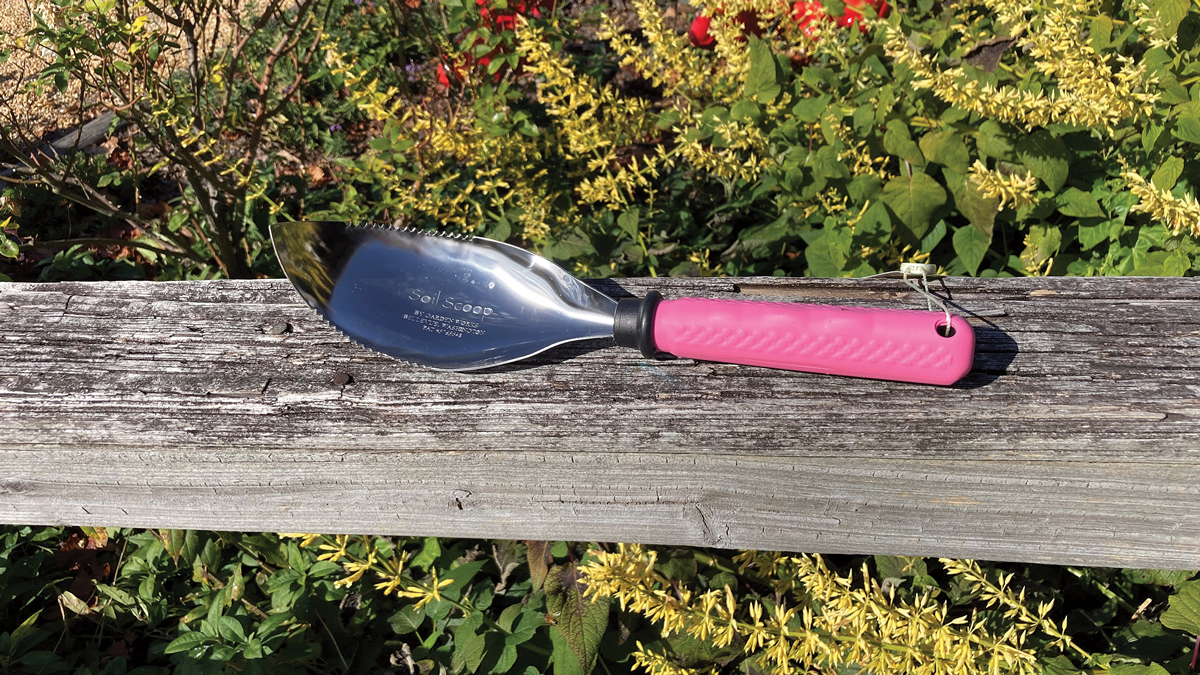 The Comfort Grip Soil Scoop from Garden Works isn't just for scooping soil; it's also great for digging in less-than-ideal conditions. The sharp point helps get the hole started, and the serrated edges do a fast job of cutting through dense soil. The cup of the trowel is deep and curved on the sides, so you won't spill as much soil as you would with a traditional trowel.
—Shelley Powell
Source: https://amzn.to/3OHCnc0
Take the guesswork out of watering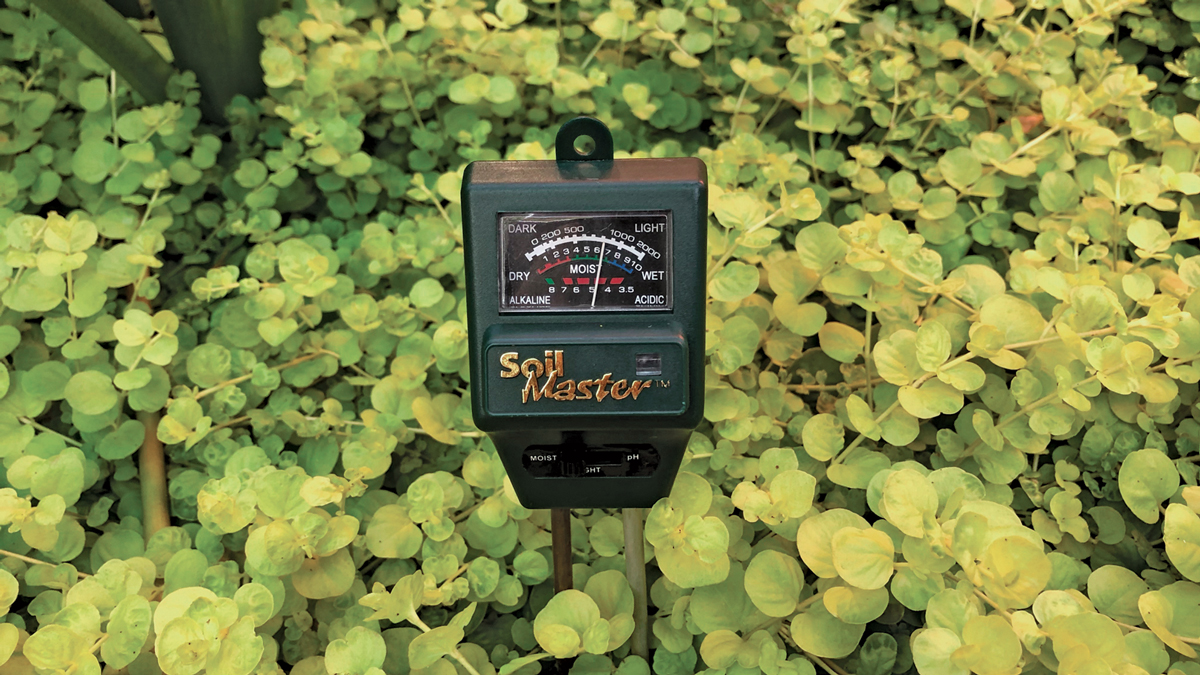 While it may seem like a simple tool, I have recommend this Mosser Lee Soil Master meter more than any other garden tool. This tool takes away the guesswork for soil types that hold moisture differently and never have the same watering needs. You simply stick the metal prongs into the soil and read the meter. It also measures soil ph and light, the latter of which is great for siting houseplants indoors.
—Kimberly Toscano
Source: https://amzn.to/3zj4kBa
A cart you can count on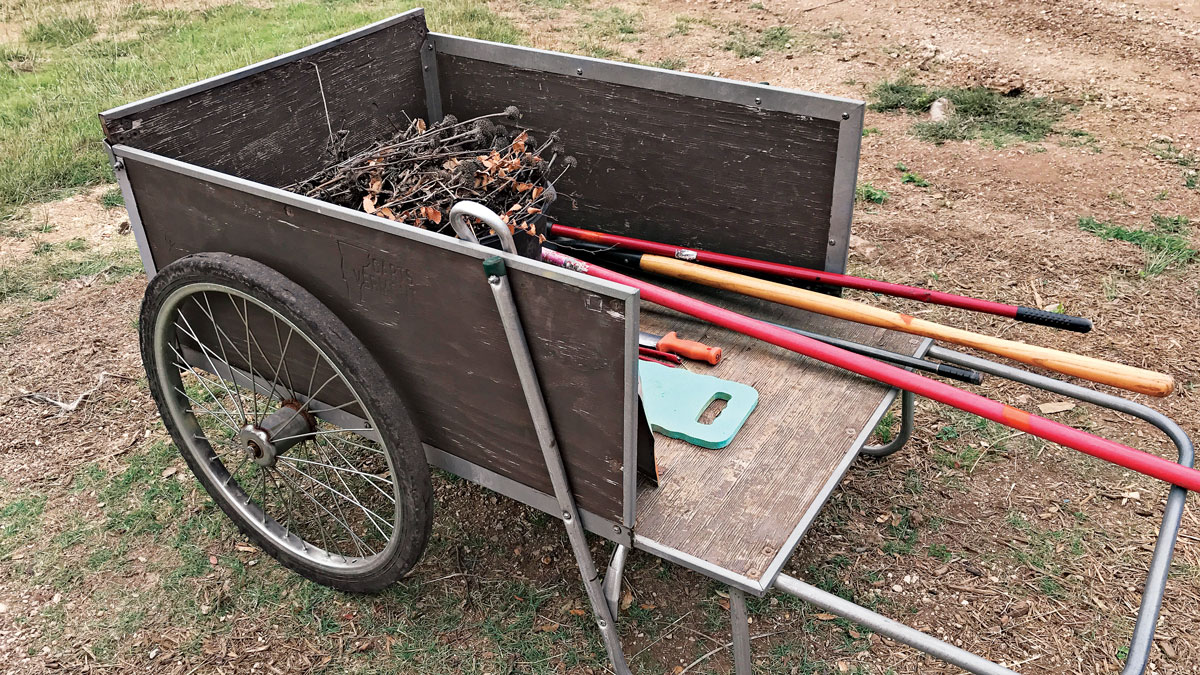 I have used both midsize and large carts from Carts Vermont for years and have been extremely impressed by their durability and usefulness. You can pile these carts high with branches, leaves, bales of hay, tools, and even your children. My large cart, which sits outside in all types of weather, has provided me with reliable service for over 10 years.
—Karen Beaty
Source: https://amzn.to/3vy5Ez1
A perfect pair of pruning shears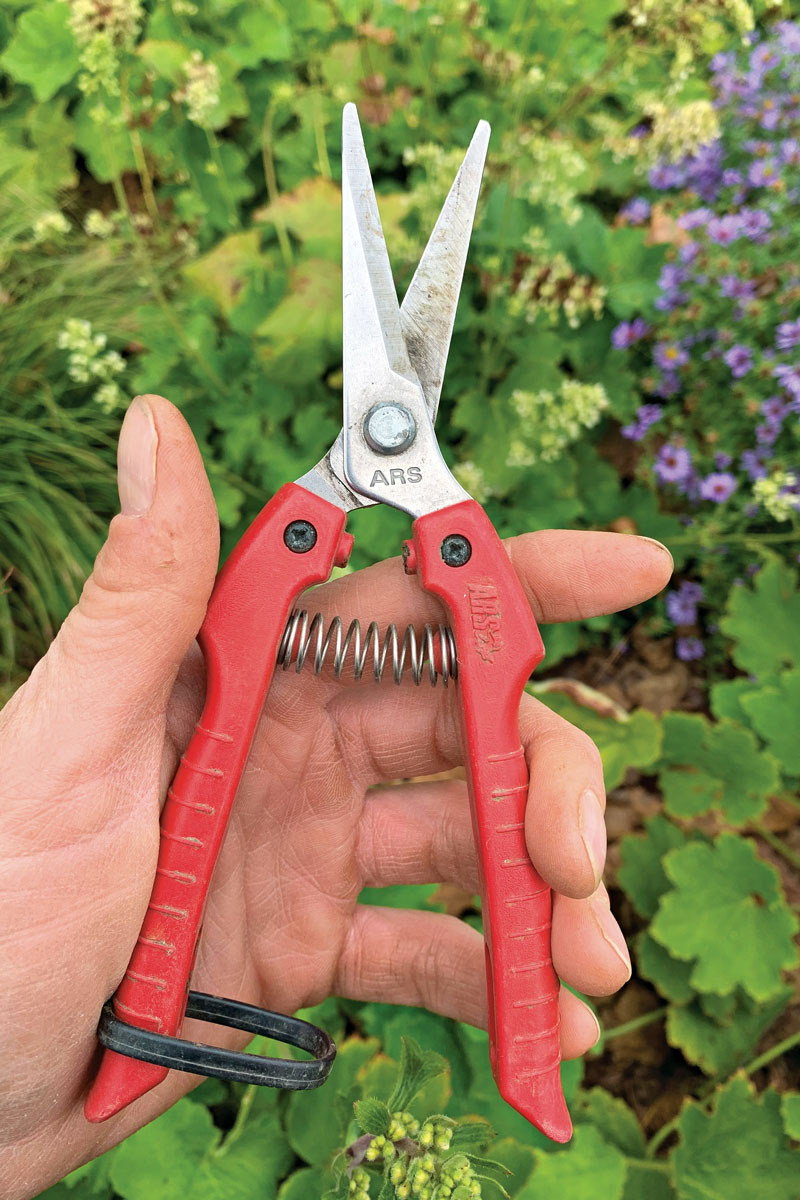 Anyone with a cutting garden needs a good pair of pruners. These 7-inch cutting pruners are perfect for when you need something a little smaller and less bulky than Felco pruners. Since the long thin blades make it easier to use within dense plants, they work best for harvesting flowers with delicate stems. They are also great for harvesting microgreens and herbs.
—Michele Christiano
Source: https://amzn.to/3zQIZ3n
A folding saw that lasts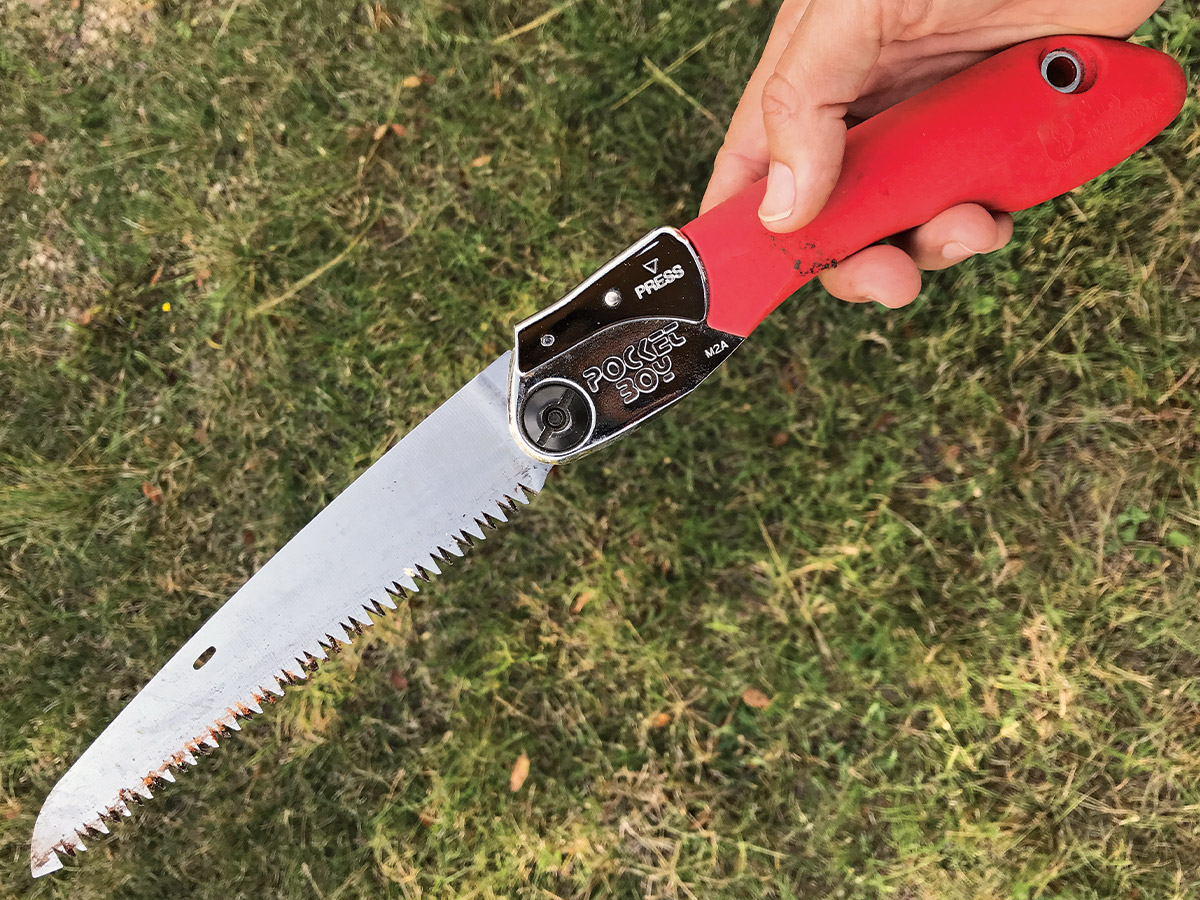 This is the little saw that could. It folds smoothly in half and fits into a hard plastic carrying case that clasps shut and includes a belt clip. This is the only saw I keep in my gardening tool bag at all times, and I have used it to cut everything from tiny branches to 4-inch-diameter tree limbs. Even after four years of use, my Pocketboy shows no signs of rust or wear.
—Karen Beaty
Source: https://amzn.to/3BB2LS2
---
Product prices and availability are accurate as of the date/time of this writing but are subject to change. Any price and availability information displayed on Amazon at the time of purchase will apply to the purchase of these products.