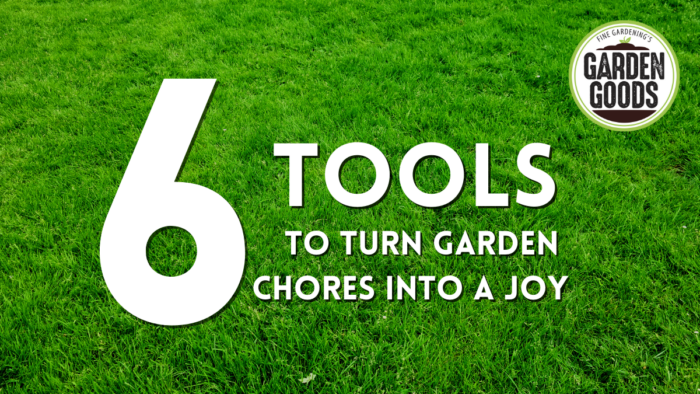 Gardeners know that the best way to ensure a good show in their beds is to get ahead of maintenance by starting early and doing tasks continuously. Chores like weeding or pruning can easily become monumental if put off for too long. While we may know this is sage advice, many of us are also pretty bad at following it.
Creative-minded gardeners also tend to be inventive when it comes to the tools we use in the garden. Many a gardener has pruned her roses with kitchen shears, or dug holes with an old spoon. I once removed my hair elastic to tie up a tomato vine to its trellis when nothing more reasonable was at hand. We do what we can with what we have. However, there is something to be said for using the right tool for the job.
 As an Amazon Associate we earn from qualifying purchases.
Great Garden Tools for Spring
Below, you'll find garden tools that make chores easier so that you'll be able to do them more frequently—that is, before they become problems with a capital P. So put the old spoon down, and invest in something that requires a little less elbow grease and will be a lot more fun to use.
Pruning snips for delicate jobs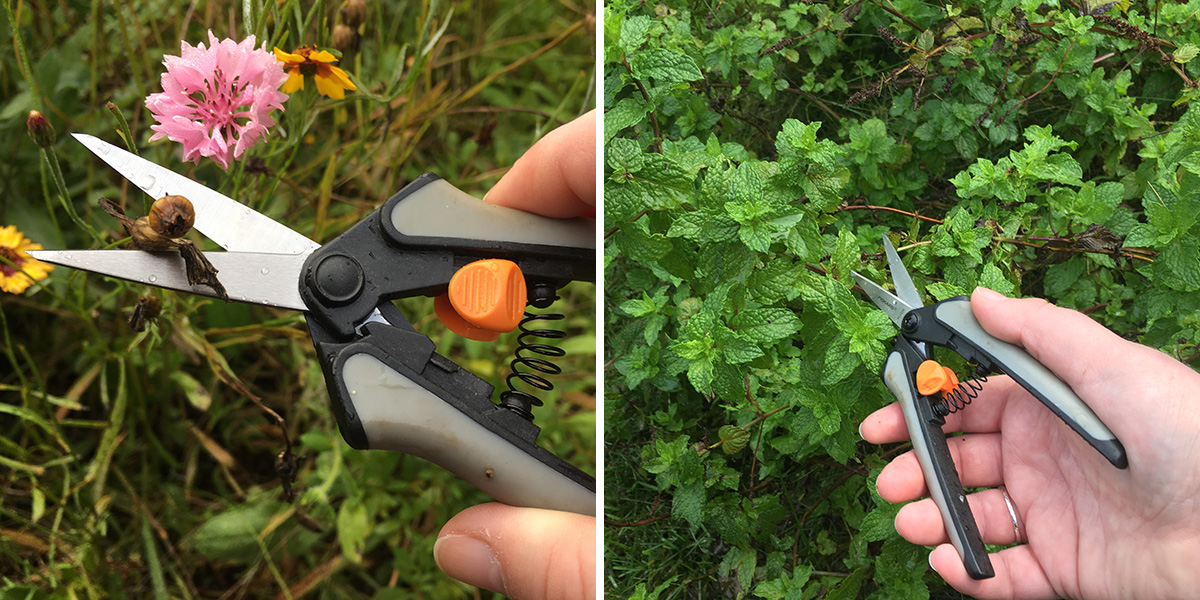 Fiskars Nonstick Micro-Tip Pruning Snips
For delicate pruning jobs, you can't do better than these pruning snips from Fiskars. They are a great supplement to your regular pruners. Like scalpels with handles, they will cut even the smallest and thinnest of shoots with sharp precision. They're great for cut-flower gardens, bonsai pruning, and herb gardening. Just 6 inches long with 1.75-inch blades, they're lightweight and nimble. The blades spring back open after cuts and are also covered with a nonstick coating to reduce jamming. This means that less pressure is required, making it much easier on your hands. Be sure to keep the sheath on the end of the snips, as the blades are very sharp. Best of all, this tool is sold in a two-pack, so you'll have a backup if you misplace it.
Source: https://amzn.to/3rqsgzz
 A battery-powered and heavy-duty chainsaw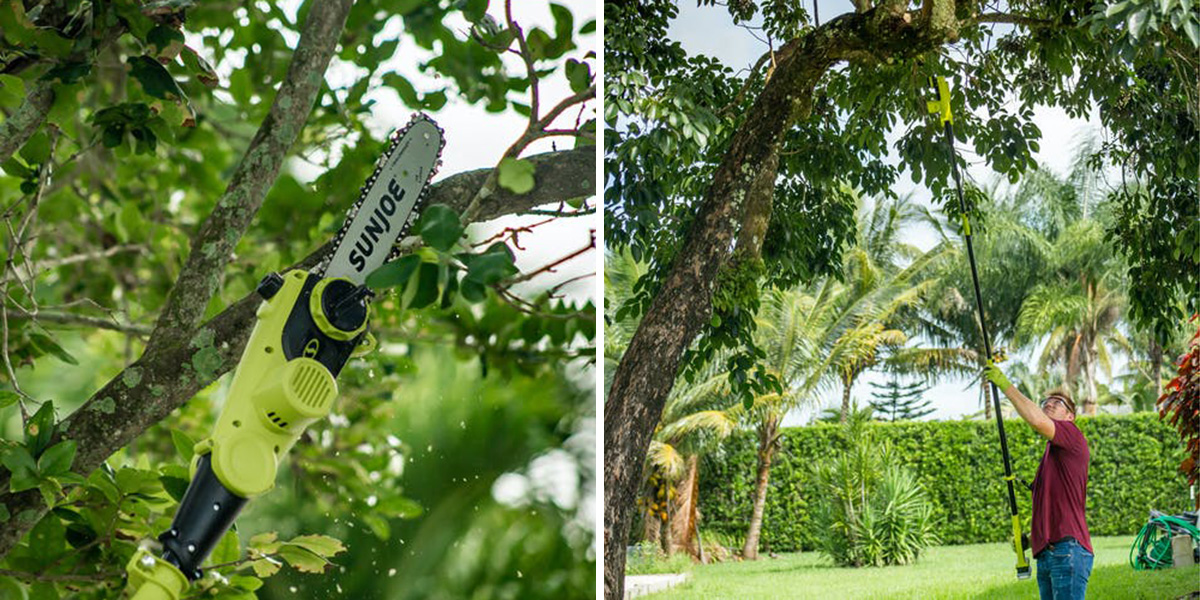 SnowJoe chainsaw
I've got my eye on this battery-powered version by SunJoe, with an advertised runtime of up to 15 minutes. That doesn't sound like a lot, but a chainsaw is going to move through a tree branch a lot faster than a saw that's powered by me. This saw has a telescoping pole that extends almost to 7 feet, and the company claims that it can saw through branches 9.5 inches thick. I hope this spring to be chain-sawing my way to healthier and more shapely trees.
Source: https://amzn.to/3jzMG4N
Water your plant with a friendly face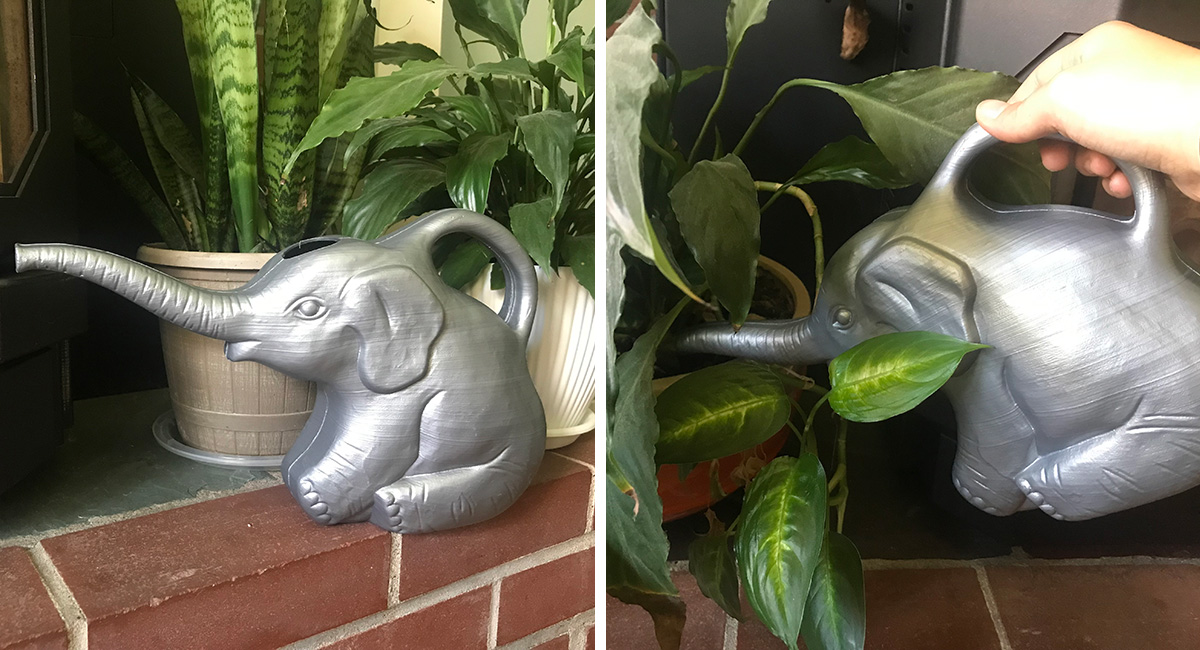 Bangerz Sunz Elephant watering can
This elephant watering can is pretty enough to leave on your plant stand so that it's always handy, and its friendly face will encourage you to check on your thirsty plants even when you're feeling too tired or busy. With a half-gallon capacity, it's perfect for a small patio garden or collection of indoor plants. It's never too heavy to carry around my house, yet it still holds enough water so that I'm not constantly running back to the kitchen sink for refills. 
Source: https://amzn.to/3KCAyM9
A deft spade for tight spots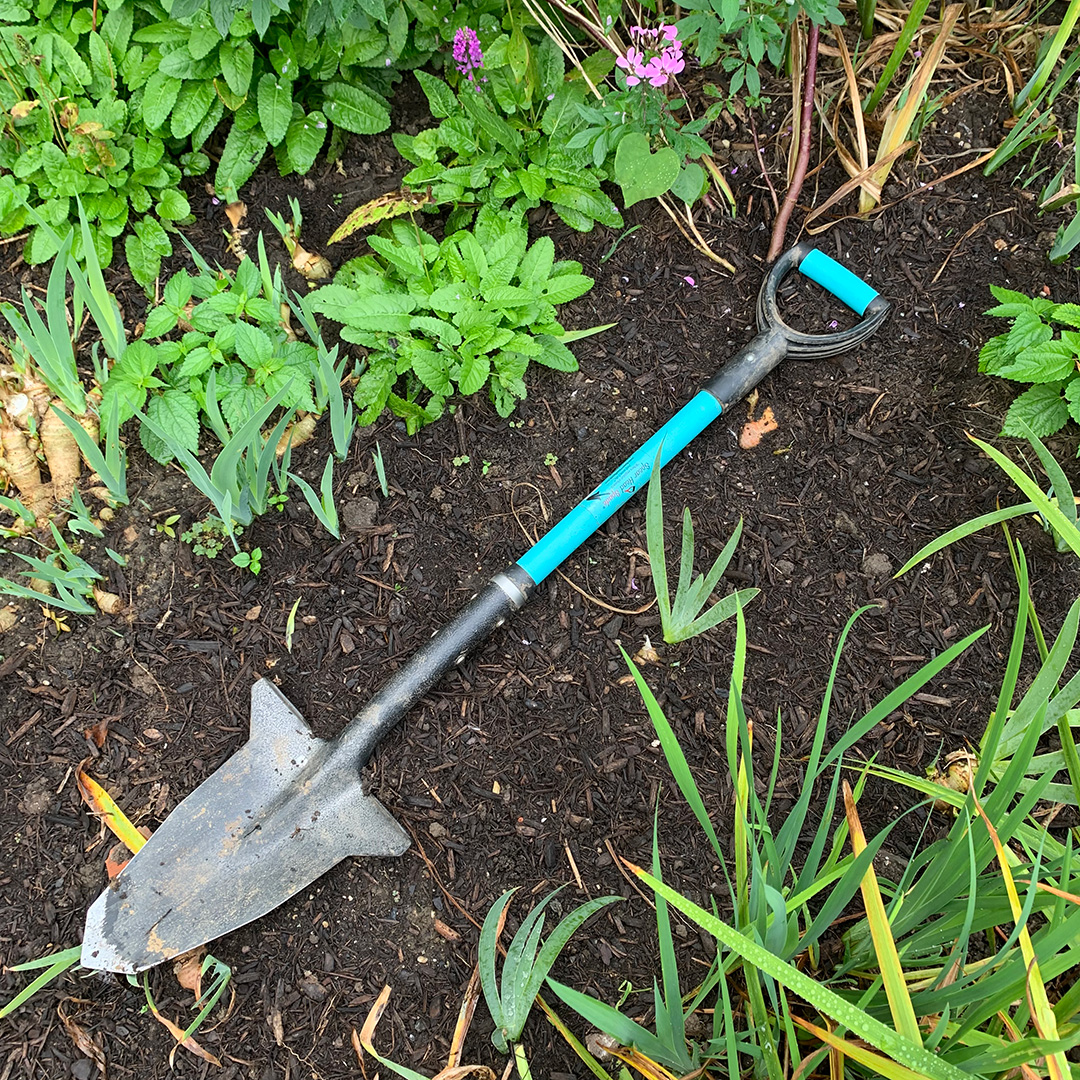 A.M. Leonard Spear Head Spade
The SpearHead Spade is the only shovel the garden-tool enthusiast will ever need. Made with carbon manganese steel, the spade boasts a thicker and stronger blade than the typical shovel. Due to its narrow, pointed shape, the SpearHead Spade pierces any soil type, making planting and transplanting a breeze. Need to dig in a very small space? No problem! It maneuvers beautifully in fully planted beds where room is limited. Three different models are available for that special gardener in your life: long-handled, short D-handled, and a mini spade, which is perfect for very tight spots or container gardening. As a bonus, the short D-handled model comes in five bright colors.
Source: https://amzn.to/3KVm2iw
 Move heavy pots with ease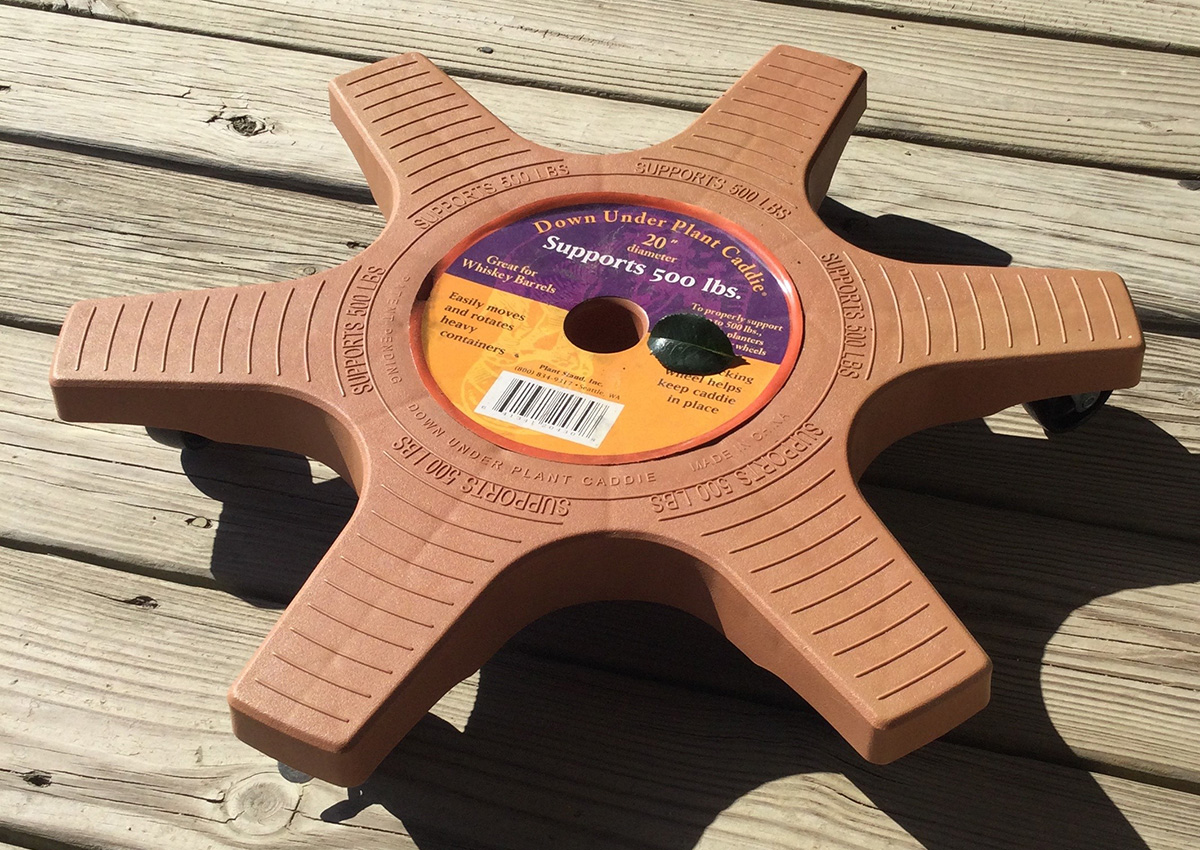 Down Under Plant Caddies
We love big pots, especially ones that we've planted with hard-to-replace frost-tender plants. There are few things more attractive than a nice lemon tree in a 20-inch glazed pot. Unfortunately, finding help to wrestle those big pots inside the night before that first hard frost can be difficult. Now there are these Down Under Plant Caddies, which can carry up to 500 pounds and still roll. A couple of different sizes are available for all kinds of pots. They make the prospect of moving that giant pot with the beautiful lemon tree into the garage a reality.
Every gardener likes big pots and moving them around. An empty pot isn't terrible to move; however, once you fill it and plant it, putting it in the other corner of the patio is more challenging. Once you put the empty pot on wheels and get it planted, the fact that it may or may not look better in the far left corner or a couple of feet to the right is much easier to discover.
Source: https://amzn.to/3xs2tul
This rolling garden seat saves your back and knees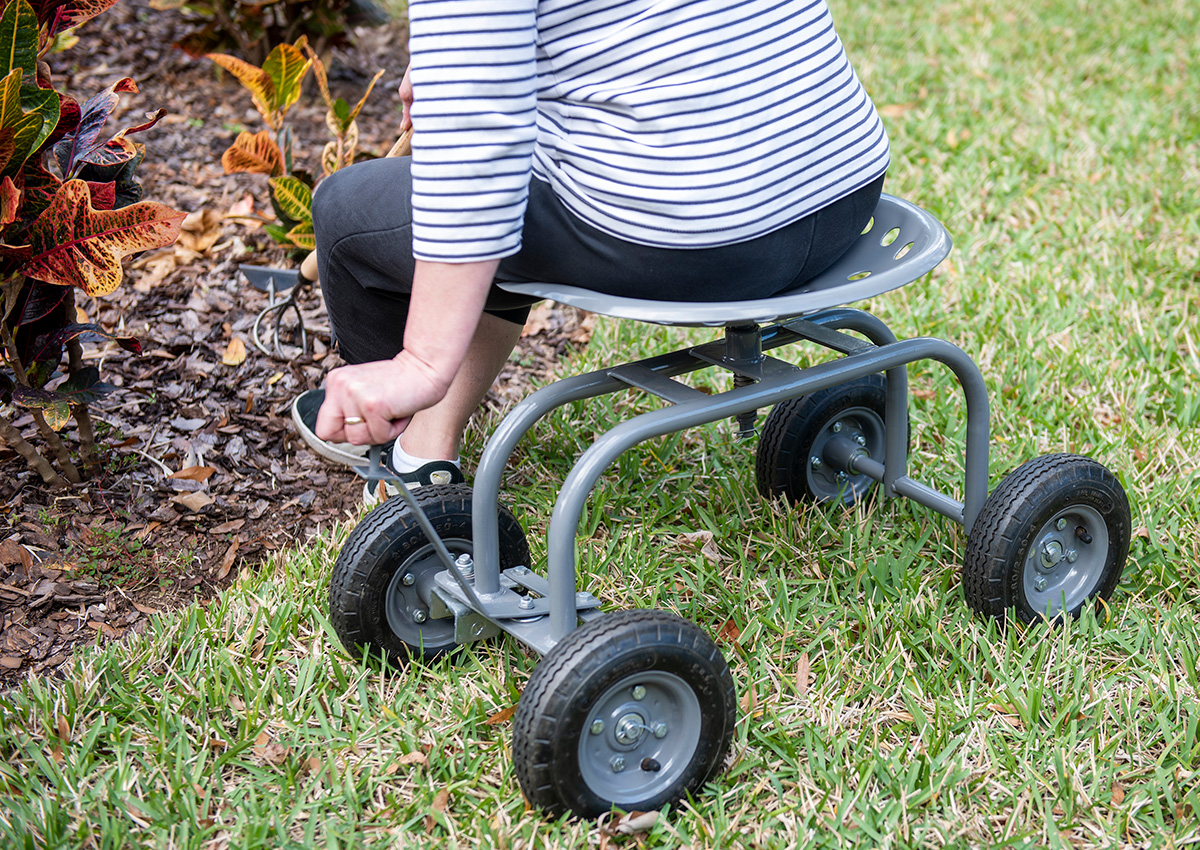 Rolling Gardeners Seat
If you have a loved one with a back that's sore from hours working in the garden, this is a terrific gift that will ensure many more pain-free hours to tend their passion. The Rolling Garden Seat from Gardener's Supply allows easy access to raised beds; imagine never having to hunch over to harvest green beans! It also eliminates stooping or bending to weed and deadhead flower gardens. The seat rotates 360 degrees and can be raised or lowered for the perfect height. The heavy-duty wheels can be used on a variety of surfaces, and a turnbar gives you front wheel control to easily meander your way through planting beds.
Source: https://amzn.to/37Pab7l
---
Product prices and availability are accurate as of the date/time indicated and are subject to change. Any price and availability information displayed on Amazon at the time of purchase will apply to the purchase of these products.