Every garden needs a few all-star players on its roster, and any bluestar (Amsonia spp. and cvs., Zones 4–9) would be a great addition to your team. Best known for its late spring to early summer flowers, bluestar also brings a shrubby habit, distinctive foliage shapes and textures, and brilliant fall color to a garden design. In my Mid-Atlantic garden (Zones 6–7), bluestars are eye-catching from May through November.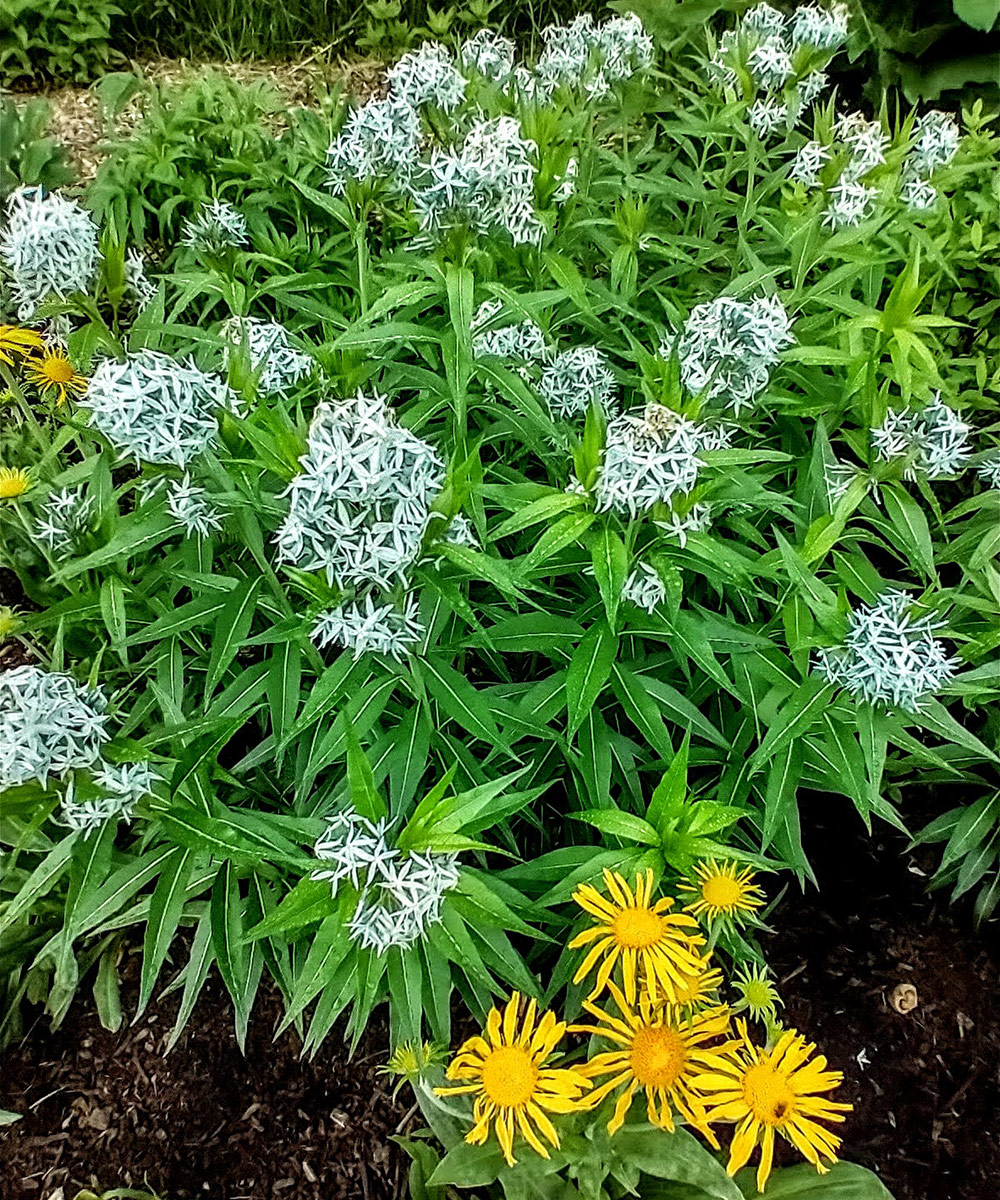 Bluestars are easy to grow
Most species thrive in Zones 5 to 9, and some are hardy to Zone 3 or 4. These North American native perennials prefer full sun to partial shade and moist soil. In full sun, expect fuller flowering and a more compact habit. Established plants may tolerate some drought.
Routine maintenance involves cutting the plants to the ground in winter or early spring. The plants are low-growing and long-lived, so routine division is not usually needed unless a mature plant outgrows its space or impedes on nearby plantings. Be aware that bluestar tends to have a deep, spreading root structure that can make it difficult to extract from the ground.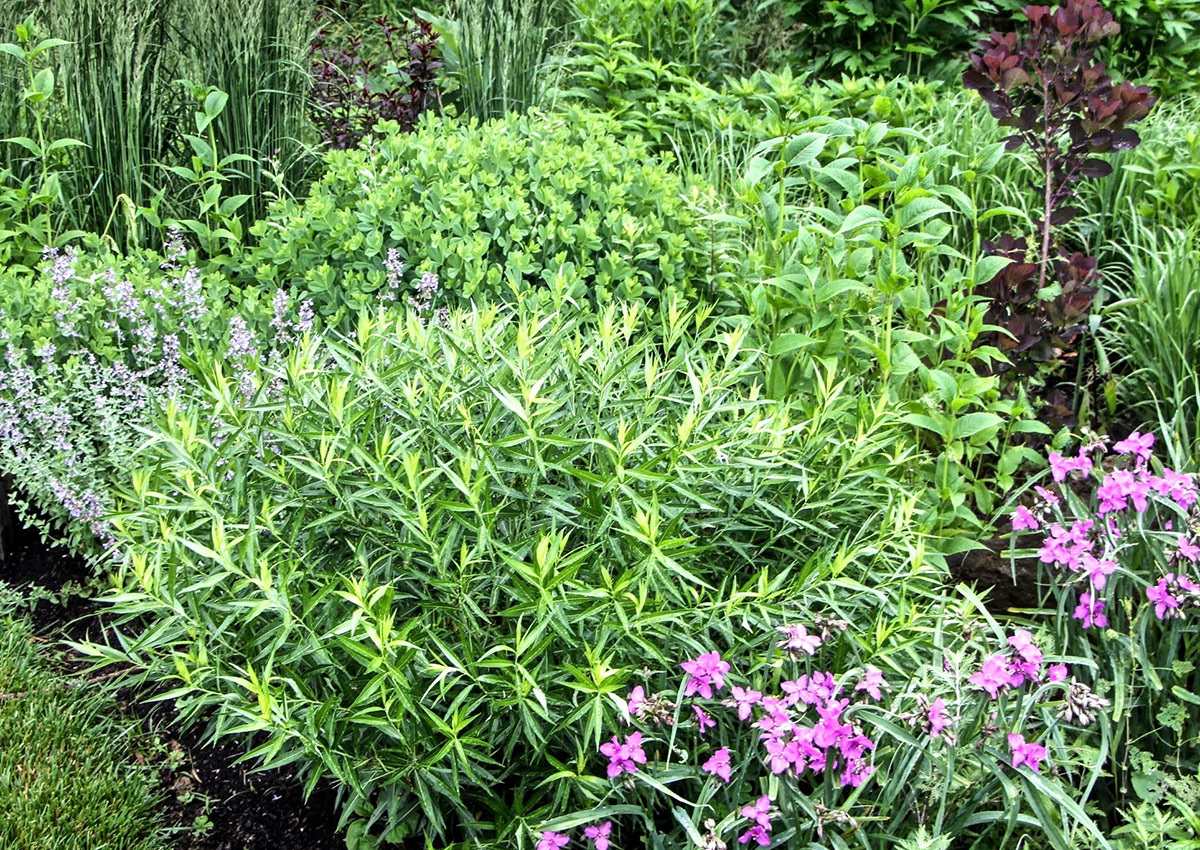 This versatile genus offers a useful range of shapes and sizes
Bluestar grows from a semi-woody crown into multiple leafy stems. Most cultivars have a sturdy, upright, rounded to vase-shaped, shrublike habit. A larger species such as eastern bluestar (Amsonia tabernaemontana, Zones 3–9), which gets about 4 feet tall, works well as a specimen planting, planted en masse in a shrub border, or mixed with wildflowers in a naturalistic meadow planting. A compact, lower-profile variety such as fringed bluestar (Amsonia ciliata var. filifolia, Zones 5–9), which stays under 18 inches tall and has finely textured foliage, is better suited as a front-of-the-border accent or to complement spring-flowering ground covers like creeping phlox (Phlox subulata, Zones 3-9).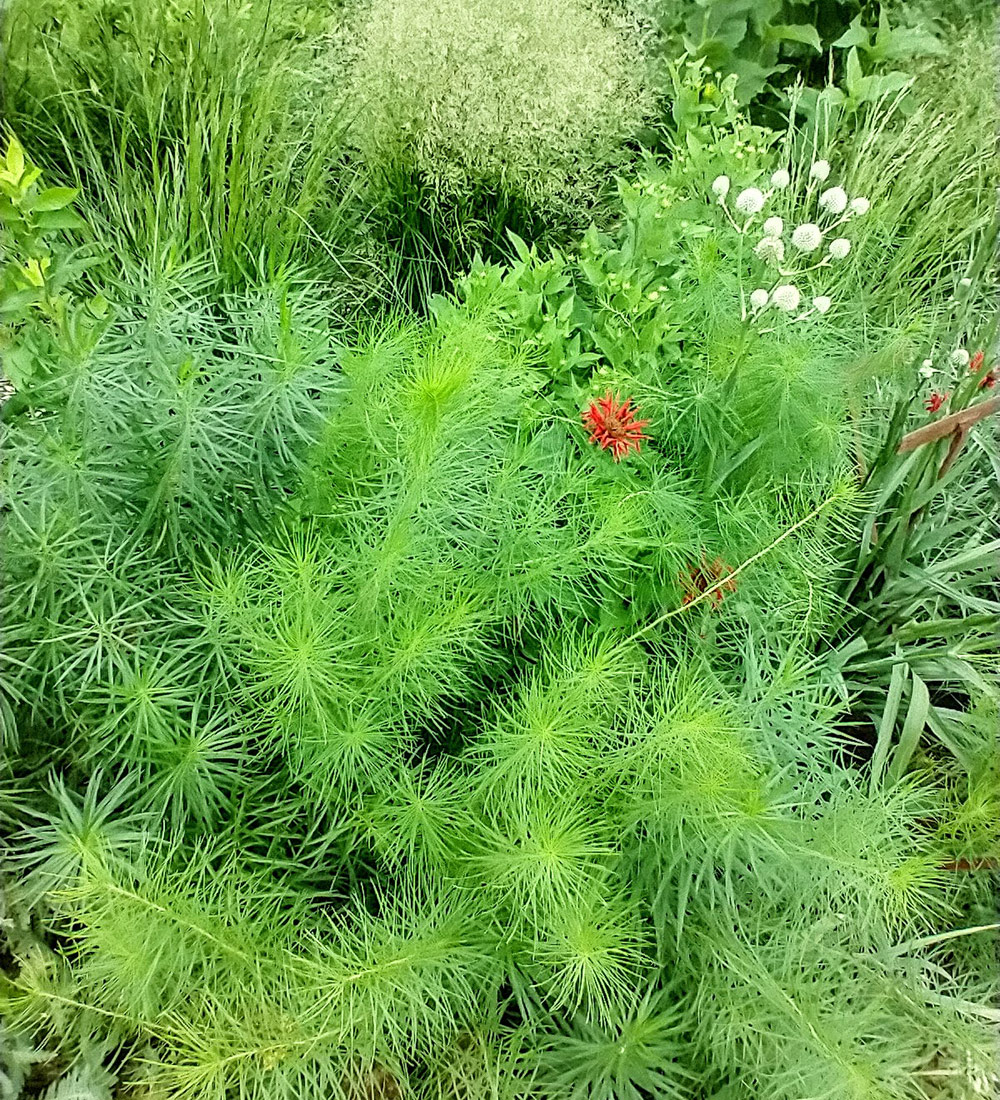 Bluestars are worth growing for their foliage alone
Each species of bluestar produces a dense abundance of rich green, long-lasting leaves. There are two distinct leaf shapes, commonly described as either "willow" or "thread" type. Eastern bluestar and shining bluestar have narrow, lance-shaped leaves that fall into the willow-type category and add a highly textured presence to a garden design. Both species mature to about 4 feet tall and their habits are similar, but shining bluestar's leaves are thicker, shinier, and more leathery than those of eastern bluestar.
In contrast, the linear leaves of threadleaf bluestar are very fine. Its profusion of soft, feathery foliage gives it an almost cloudlike look, especially when it is planted in masses. It combines nicely with ornamental grasses in a naturalistic design, adding eye-catching texture and movement to the mix.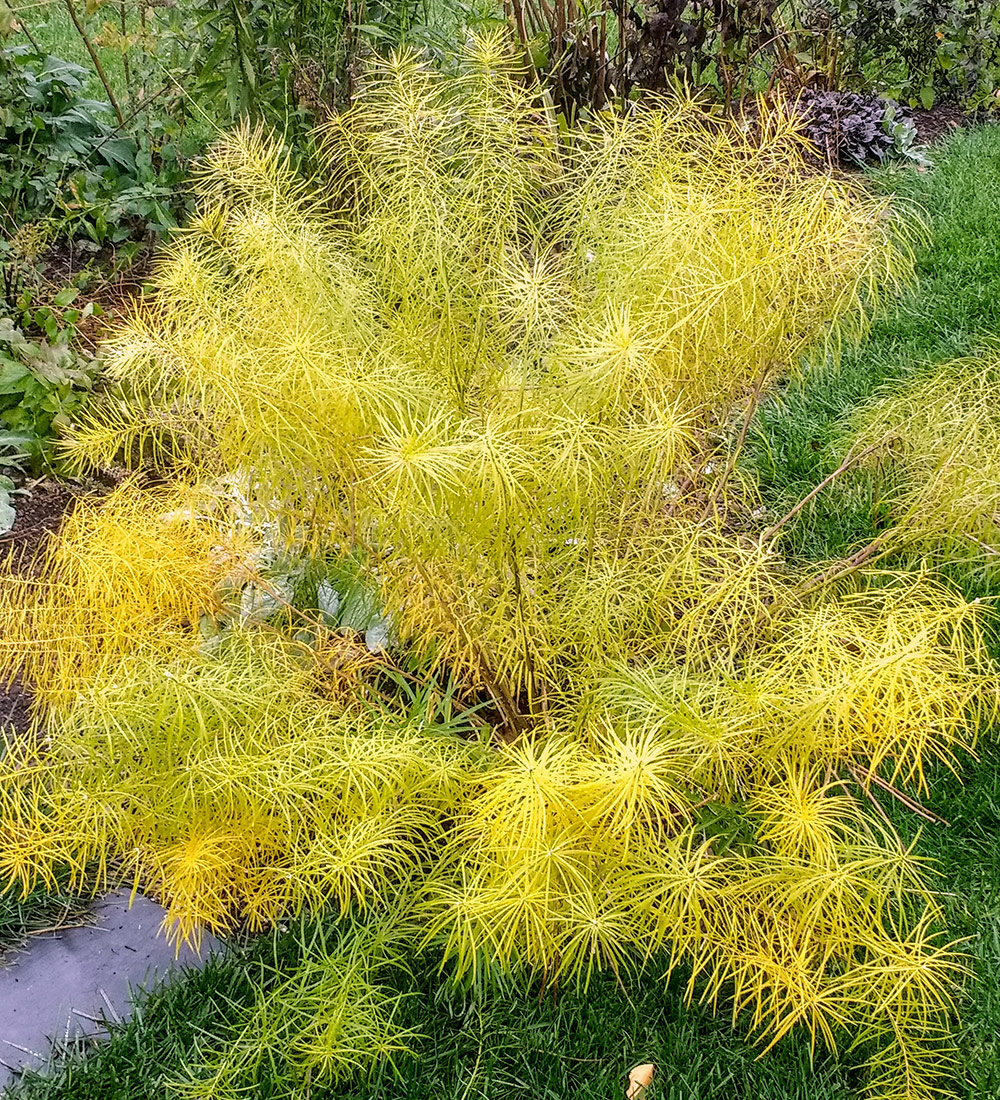 During autumn, bluestar foliage typically develops varying yellow to gold color. Threadleaf bluestar has the showiest golden foliage of all, sparkling in the autumnal sunlight. Late in the season, clusters of paired cylindrical pods called follicles also add texture among the leaves on the upper ends of the stems.
The Chicago Botanic Garden conducted a trial evaluating 23 different bluestar cultivars. Read about the trial results here.
For more naturalistic planting inspiration, check out Thomas's post on meadow-style gardens here.
—Thomas J. Mrazik is a horticulturist, a garden writer, and the owner of Goodly Gardens in Worcester, Pennsylvania.