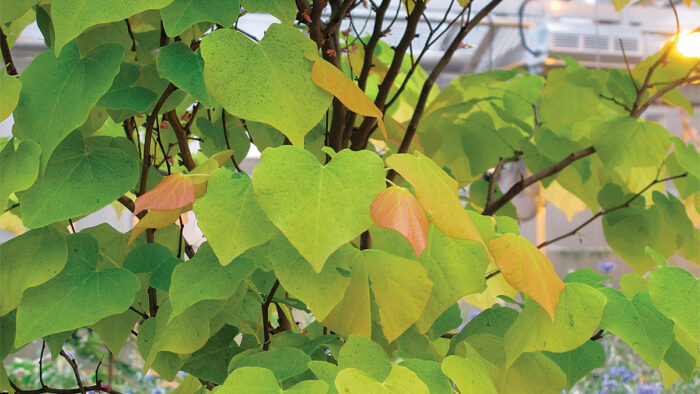 Little kids have Christmas. Gardeners have spring. To anyone who loves plants, this is the most wonderful time of the year. As warmer weather approaches, gardeners across the country eagerly anticipate the first day they can browse the colorful rows of plants at their local garden center or nursery and fill their wagons with new goodies for their garden. But if you're trying to avoid maxing out your credit cards, it's a good idea to make a plant shopping list.
To help you make better, smarter shopping decisions this spring, we asked regional experts across the country to pick a handful of plants that no gardener in their region would regret buying. Any of these perennials, shrubs, and trees would be a valuable investment in your garden and worthy of a spot on your spring shopping list.
Find great shopping-list plants for the Mid-Atlantic below, and listen to this episode of the Let's Argue About Plants podcast to find even more plant recommendations.
---
1. 'Blue Ice' bluestar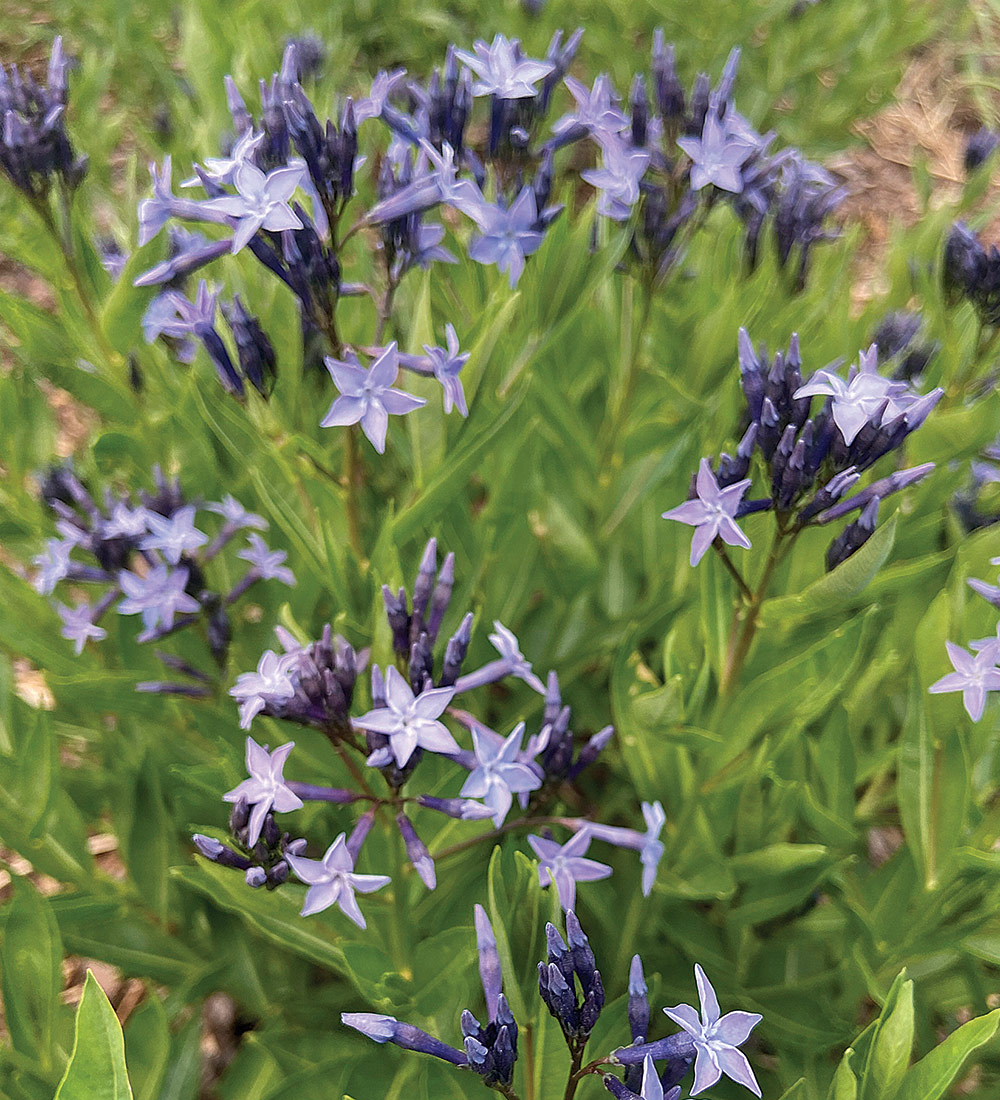 Name: Amsonia 'Blue Ice'
Zones: 4–9
Size: 1 to 2 feet tall and wide
Conditions: Full sun to partial shade; medium moisture, well-drained soil
Native range: Hybrid of eastern North American species
'Blue Ice' is a dwarf bluestar with willowy, medium-green leaves and deep blue blooms that appear in early May, making it one of the earliest nonbulb perennials to flower. Its compact size means that it's perfect for tight spaces, and it makes a great edging plant for borders and pathways. I recommend planting it in large bold groups among spring bulbs, followed by early-season grasses and summer-blooming perennials, where its fine texture will be allowed to shine through the growing season. It will delight you again in fall when its foliage turns gold.
2. The Rising Sun™ eastern redbud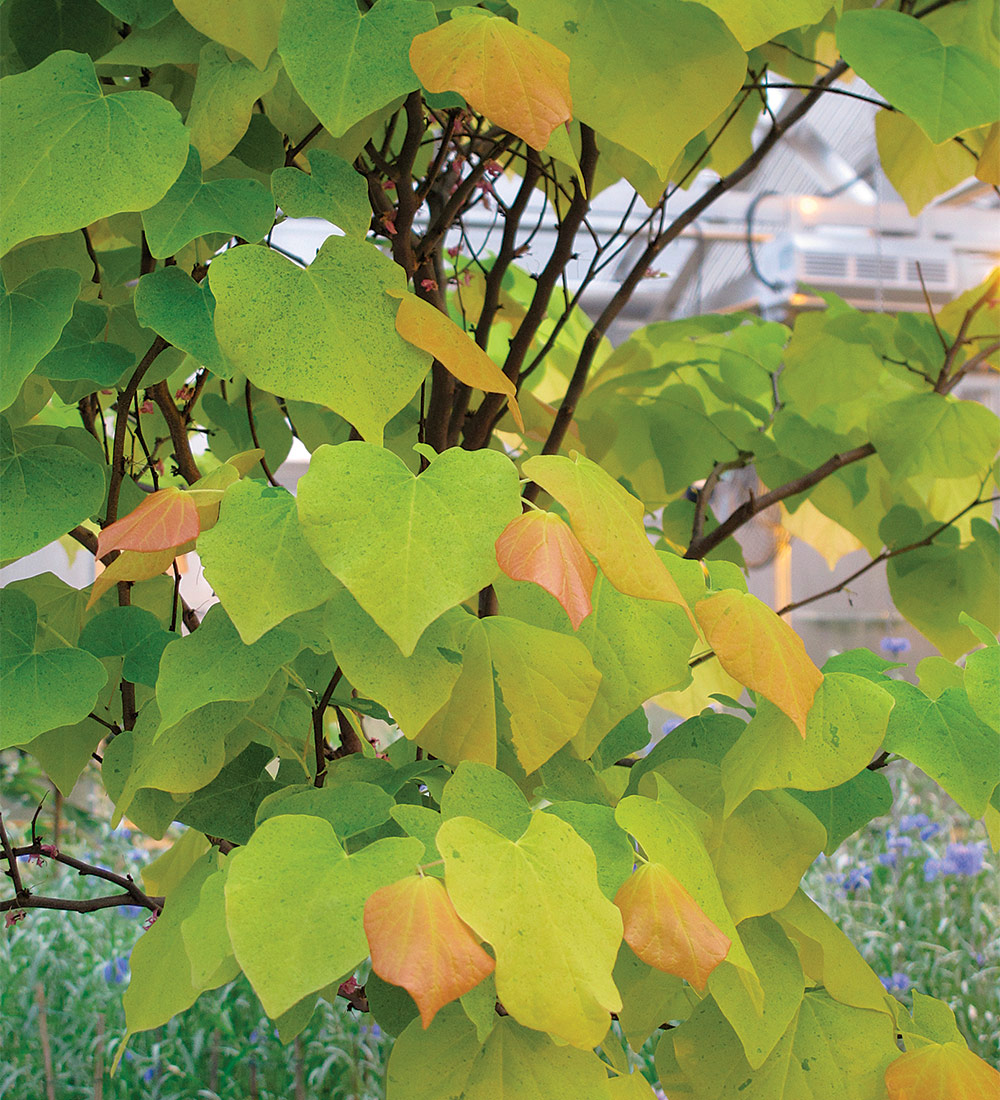 Name: Cercis canadensis 'JN2'
Zones: 4–8
Size: 8 to 12 feet tall and wide
Conditions: Full sun to partial shade; average to moist, well-drained soil
Native range: Eastern North America
This eastern redbud is a stunning small tree. Its rosy-pink pealike blooms ring in the spring season on naked stems. These early-season flowers are followed quickly by heart-shaped leaves that unfurl in shades of peach and mature to gold, then yellow, then light green. Since the tree continues to develop new leaves throughout summer, all of these colors can be present at once. The leaves then turn yellow and orange again in fall. The Rising Sun™ is perfect for urban plantings, mixed borders, or even large containers as long as it's kept well-watered during drought conditions.
3. 'Black Mountain' splitbeard bluestem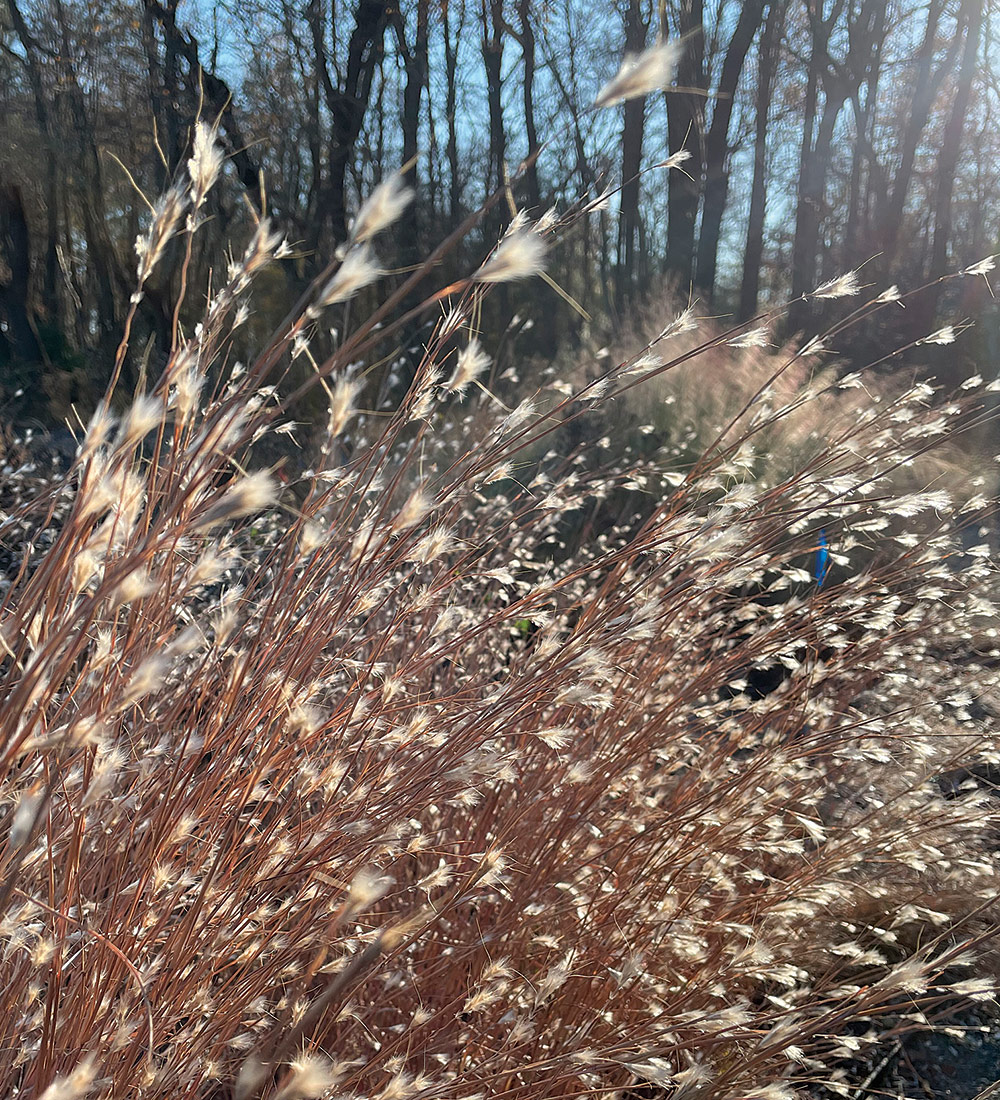 Name: Andropogon ternarius 'Black Mountain'
Zones: 6–9
Size: 2 to 3 feet tall and 1 to 2 feet wide
Conditions: Full sun to partial shade; dry, well-drained soil
Native range: Southeastern and south-central United States
From spring to early summer, 'Black Mountain' splitbeard bluestem has a silvery blue sheen to its green foliage. However, by late summer this grass turns a shimmering copper-red just as its white inflorescences appear. 'Black Mountain' is perfectly at home in a more formal garden or among a matrix of wildflowers, but it performs better when planted in poor soil with low fertility. Best planted in large numbers, this grass looks amazing arching and swaying in a fall breeze. Leave it standing through winter, and cut it back in early spring.
4. 'Butterfly' bush honeysuckle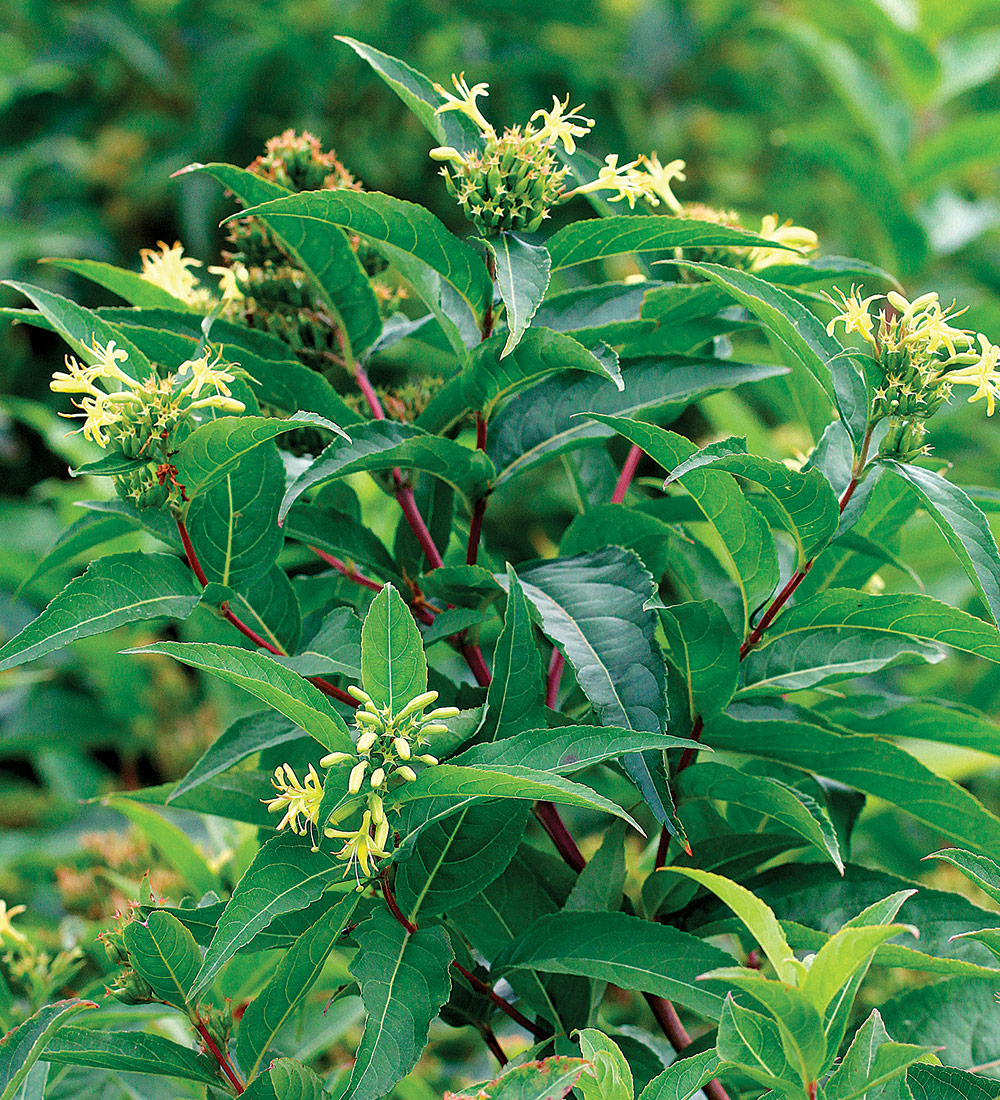 Name: Diervilla sessilifolia 'Butterfly'
Zones: 5–8
Size: 3 to 5 feet tall and wide
Conditions: Full sun to partial shade; medium moisture, well-drained soil
Native range: Southeastern United States
Miniature, sulfur-yellow blooms in the shape of trumpets adorn this graceful shrub in summer. 'Butterfly' bush honeysuckle is appropriately named, since its flowers are magnets for butterflies and hummingbirds. This spreading, deciduous plant makes a great low-maintenance, informal hedge or screen and has multiseason interest. In addition to its fragrant, showy summer flowers, it's clothed in handsome, pointed medium-green leaves. In late summer through fall, the foliage turns fiery shades of yellow, red, and purple. By winter, the leaves have dropped to reveal colorful red stems.
---
Stephen Pryce Lea is director of horticulture at the Delaware Botanic Gardens.