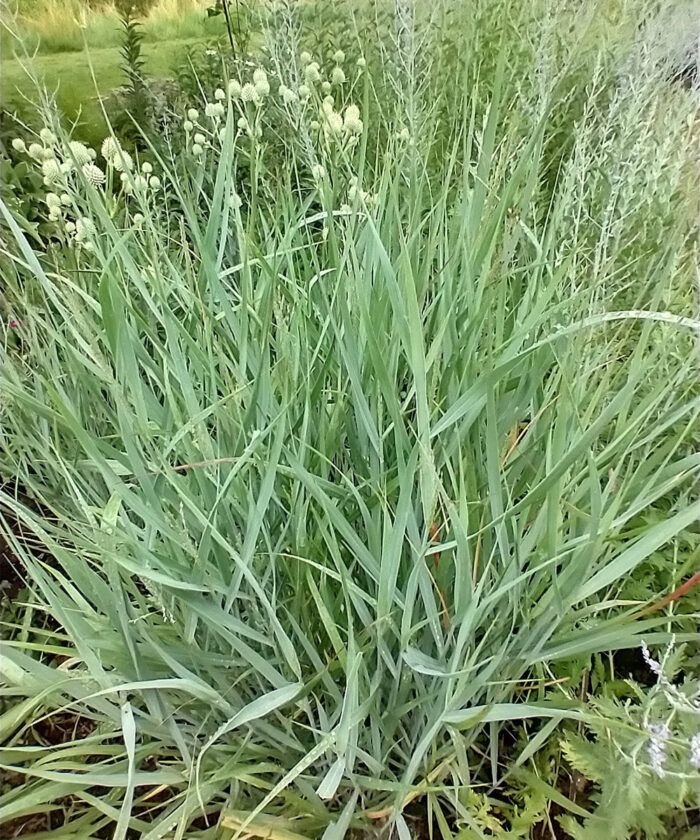 Warm-season perennial ornamental grasses are well suited for the garden spotlight, with their subtle leaf hues, exuberant textures, and interesting habits. They put out substantial early foliage that adds textural interest to beds and borders from late spring through early summer, and their flowers and seed heads keep the display going well into fall and winter. To incorporate them into a garden design, consider grouping two to four plants of the same species or cultivar together in pocket plantings, each clump covering about 10 to 20 square feet total.
Creating pockets of foliage with warm-season ornamental grasses is an excellent way to augment the textures and colors of the summer garden and to create a progression of seasonal interest that follows the earlier flowering of cool-season ornamental grasses. Here are some of the warm-season grasses that punctuate my Zone 6 to 7 Mid-Atlantic garden with pockets of striking foliage before flowering. All prefer full sun and well-drained soil.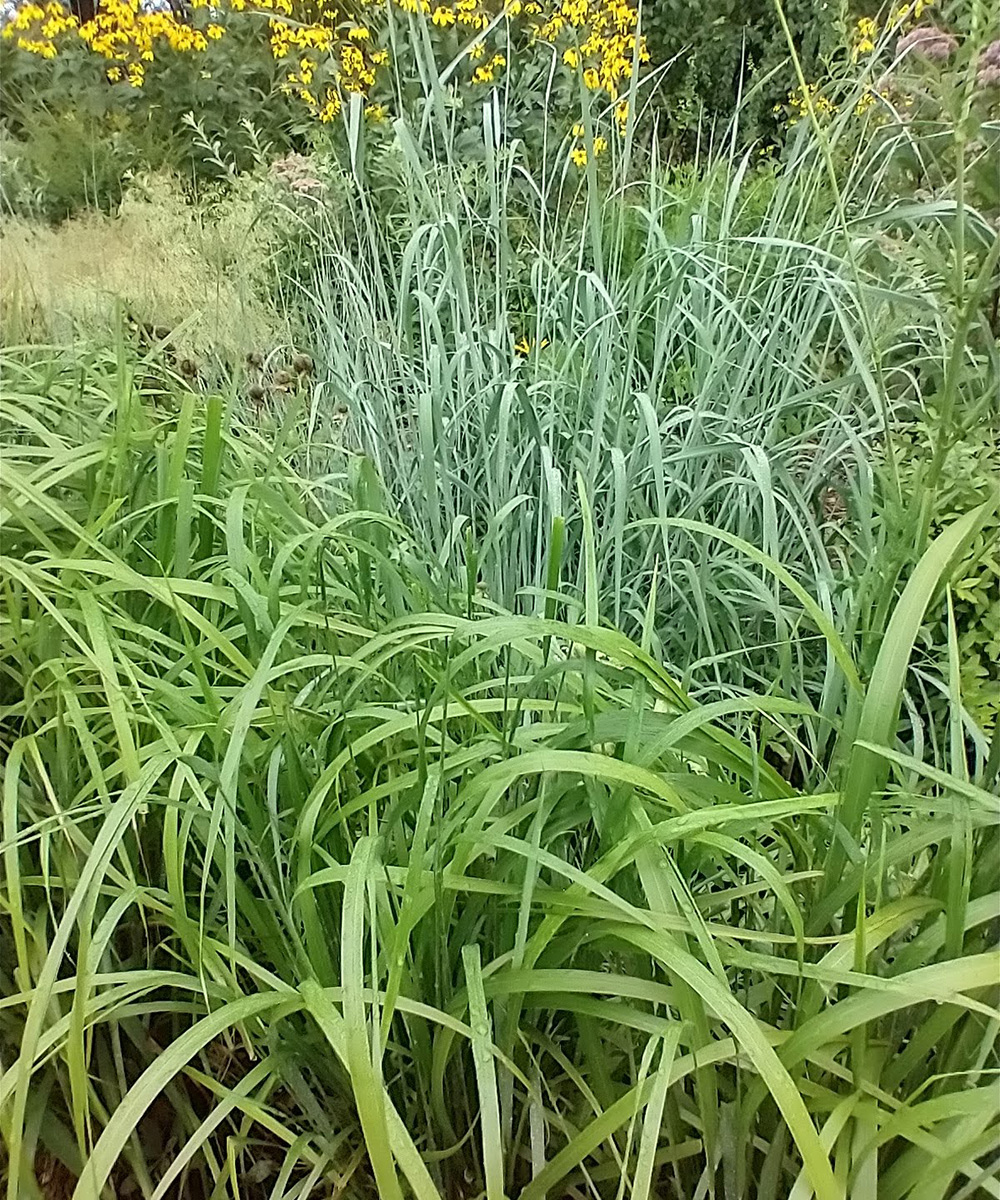 Korean feather reed grass and 'Thin Man' Indian grass
In full foliage, Korean feather reed grass (Calamagrostis brachytricha, Zones 4–9) and 'Thin Man' Indian grass (Sorgastrum nutans 'Thin Man', Zones 4–9) produce clumps that are similar in height (around 3 feet tall) but with very different ornamental presentations. Korean feather reed grass, with its stylish, glossy leaf blades, is upright and narrow; three plants cover about 10 square feet. Its foliage show is one of the longest among warm-season grasses. 'Thin Man' Indian grass is a selection of a tallgrass prairie native with eye-catching blue foliage that spreads out widely; two plants will cover about 16 square feet. In flower, Indian grass is typically 2 to 3 feet taller than flowering Korean feather reed grass, topping out at 6 to 8 feet.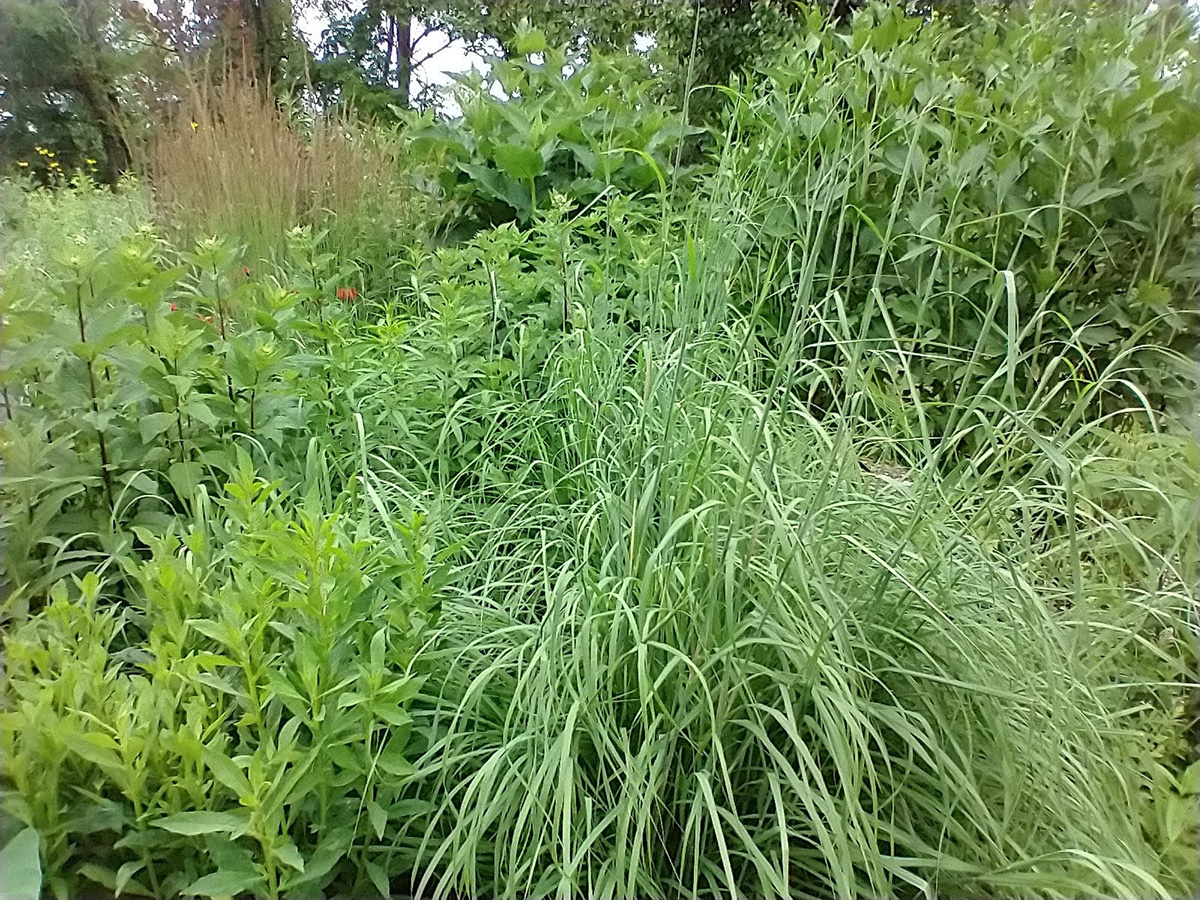 Big bluestem
Big bluestem (Andropogon gerardii, Zones 4–9) is a tallgrass prairie native with outward-arching leaf blades that are dull green to glaucous blue. Big bluestem's profuse, dense foliage reaches about 3½ feet tall and wide. Its foliage footprint is impressively large; two mature plants will cover about 20 square feet. When in flower, this grass reaches a height of 6 to 8 feet.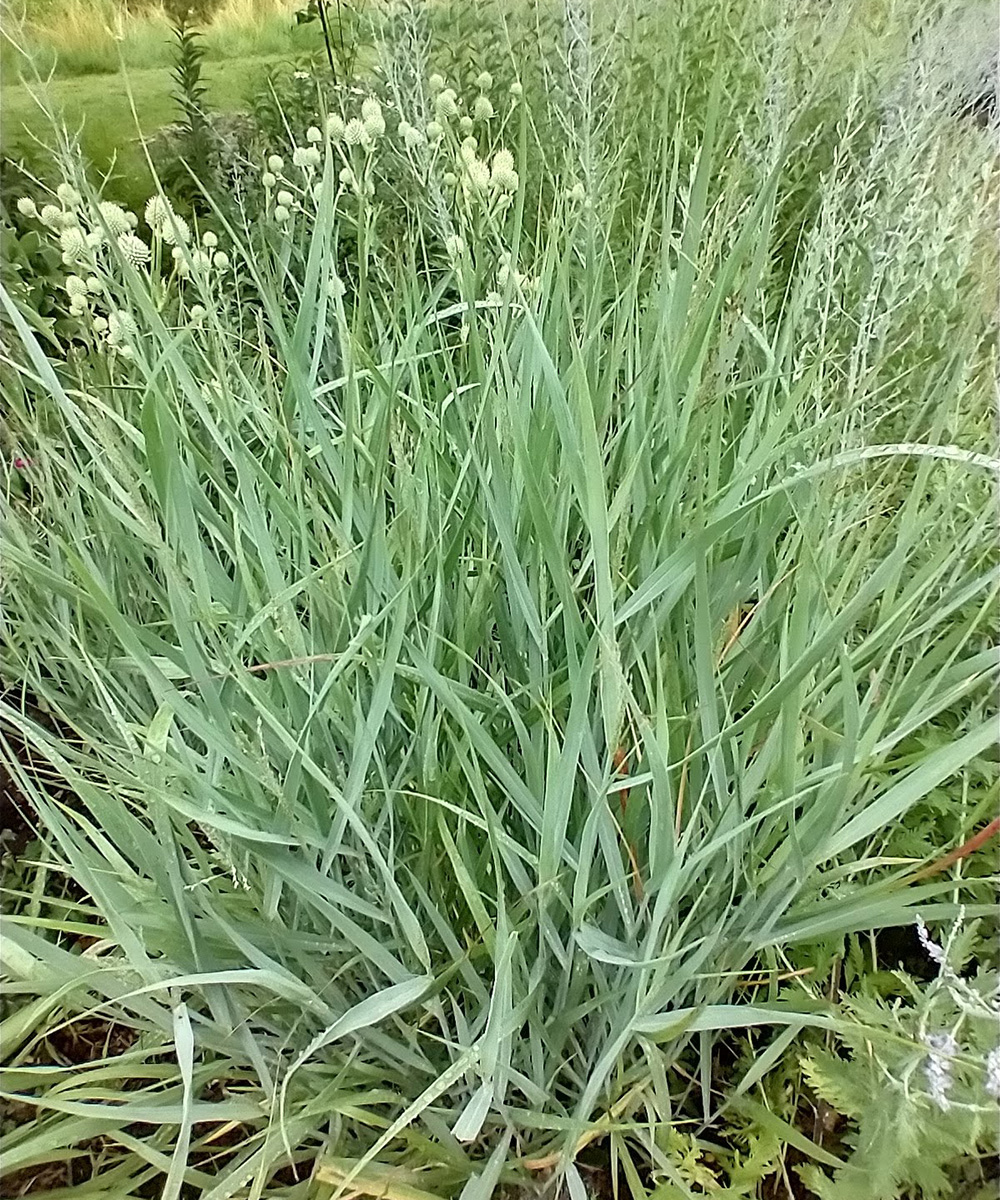 'Heavy Metal' switchgrass
Switchgrass (Panicum virgatum spp. and cvs., Zones 5–9) is one of the most commonly planted North American native warm-season grasses. The cultivar 'Heavy Metal' is notable for its dramatic, metallic-blue foliage and upright habit. Two plants cover about 8 to 10 square feet in a pocket planting. When it comes into flower, its inflorescences add a foot of height above its 3-foot-tall clump of foliage.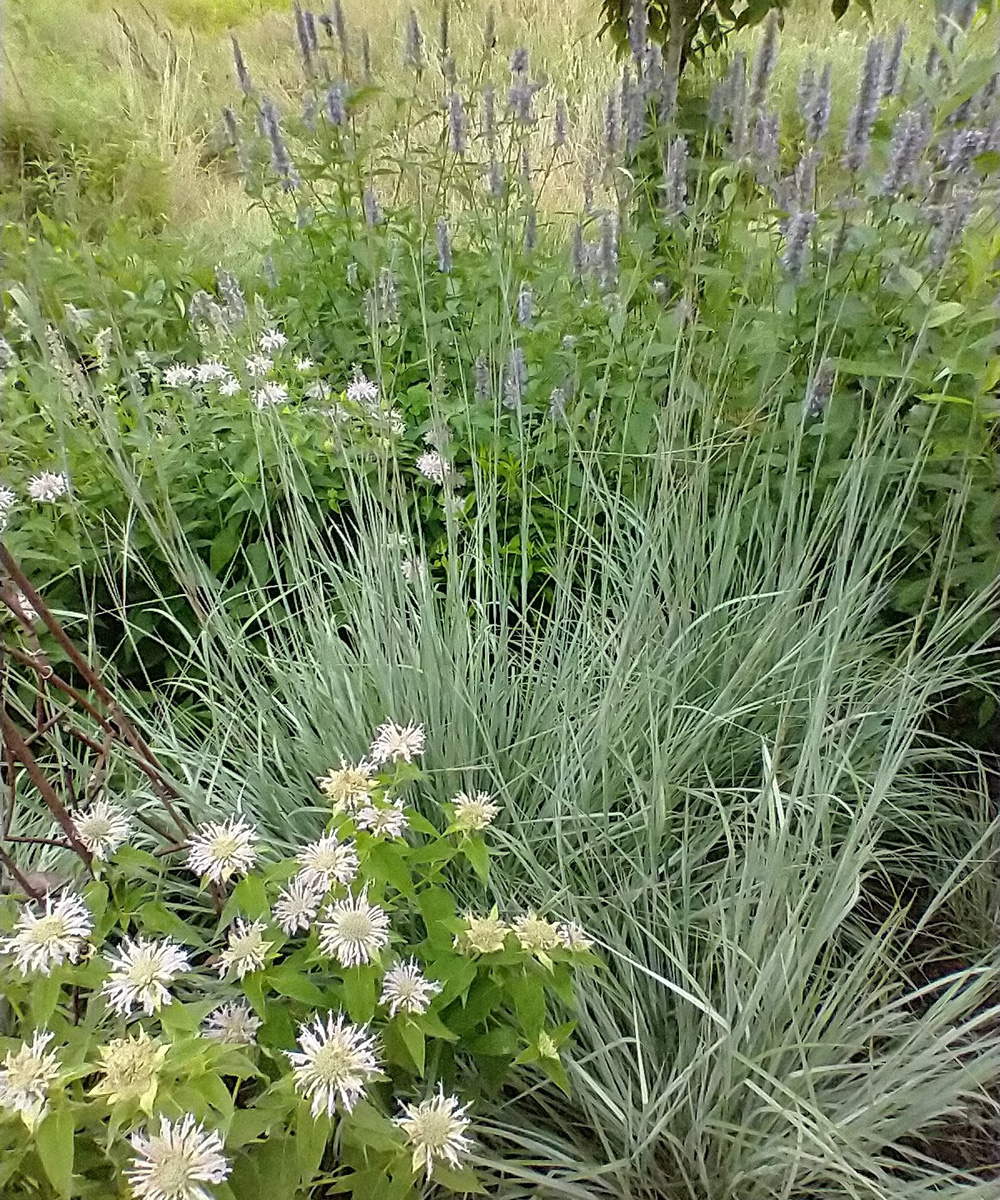 Little bluestem
Little bluestem (Schizachyrium scoparium, Zones 3–9) has densely mounded attractive light blue to bluish green foliage with long, thin leaf blades. Three plants will cover about 15 square feet, and each plant will get about 2 feet tall and wide before flowering. In fall, the foliage changes to mahogany-red hues, and flowering brings the plant's height to about 4½ feet tall.
—Thomas J. Mrazik is a horticulturist, a garden writer, and the owner of Goodly Gardens in Worcester, Pennsylvania.
Photo: Thomas J. Mrazik