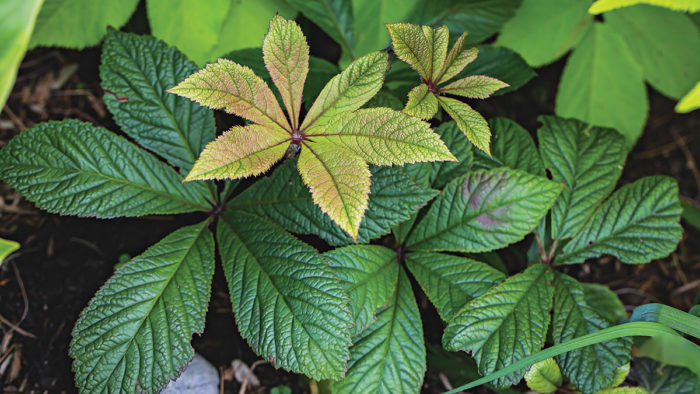 We all want the newest, jazziest plants available, but a garden is not complete without a backbone of infallible plants that provide interest whether your new investments flourish or fail.
Find some tough, multiseason stars for the Mid-Atlantic below. And discover even more reliable performers in Plants to Build a Bed Around.
---
1. Yellow wax bells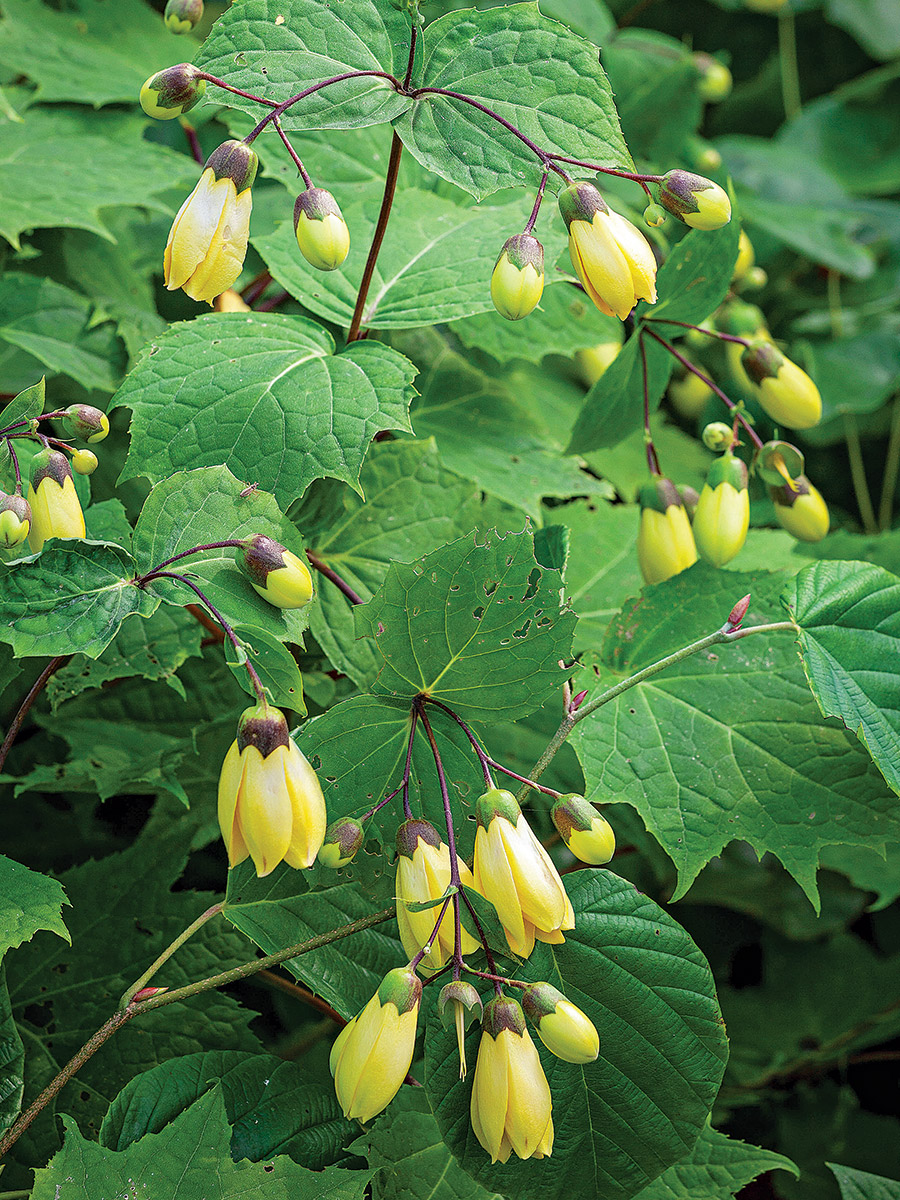 Name: Kirengeshoma palmata
Zones: 5–8
Size: 3 to 4 feet tall and 2 to 3 feet wide
Conditions: Partial to full shade; moist, rich, well-drained, acidic soil
Native range: Japan and Korea
As the dog days of summer wane and we desperately need color in the shade garden, this plant comes into the spotlight. Its pendulous, bell-shaped flowers are a welcome sight; however, they are not the only desirable attribute of this shrublike perennial. The deeply lobed, maplelike leaves are commonly 8 inches across and provide an unusual texture that serves as a perfect backdrop for the blooms. After it blooms, the plant produces interesting three-pronged seed capsules. Be patient with this one; yellow wax bells can take a bit of time to establish, but it is worth the wait. It is low-maintenance and typically free of insect or disease problems.
2. 'Jeana' garden phlox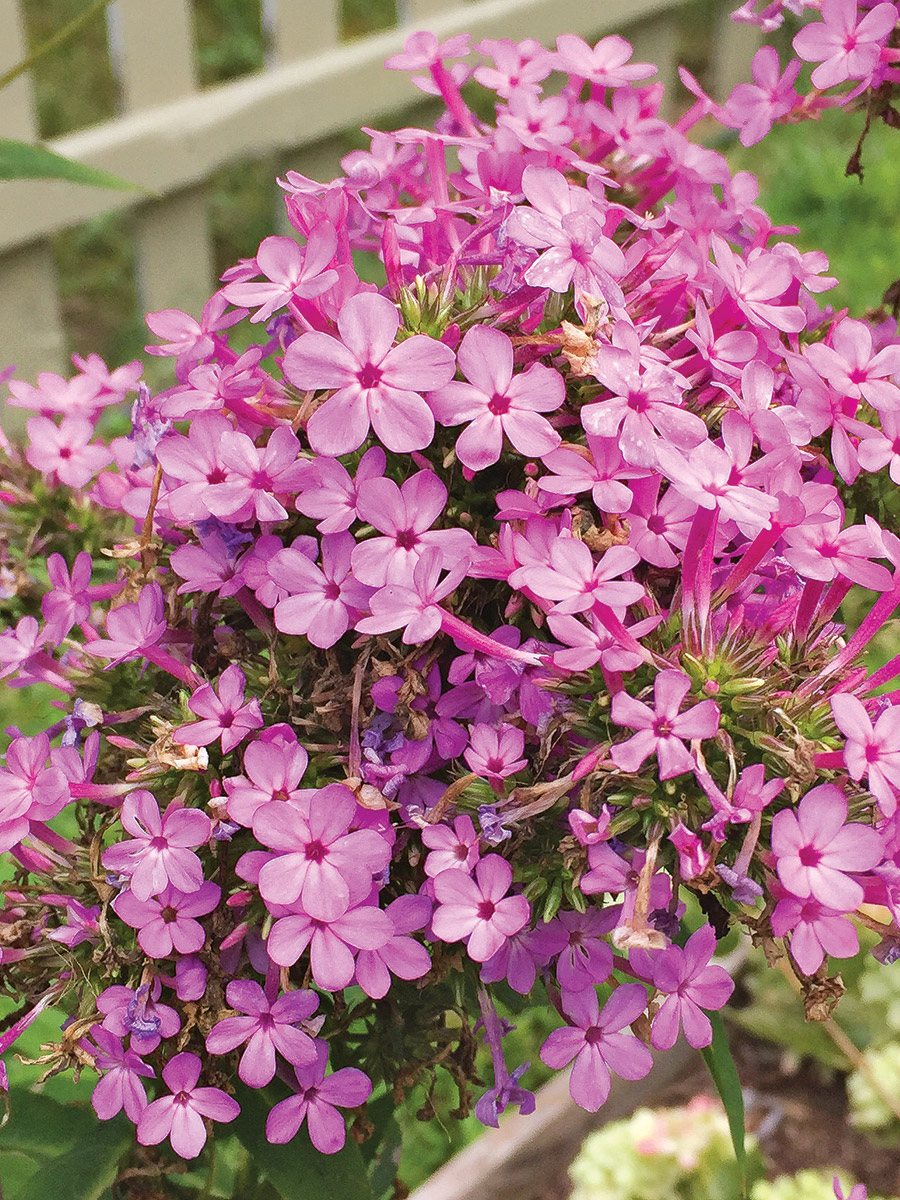 Name: Phlox paniculata 'Jeana'
Zones: 3–8
Size: 4 to 5 feet tall and 2 to 3 feet wide
Conditions: Full sun to partial shade; average, well-drained soil
Native range: Eastern United States
This long-blooming pollinator magnet is the star of the show from midsummer into fall. A low-maintenance, high-impact perennial, 'Jeana' is very adaptable and extremely resistant to powdery mildew. Its nectar-rich blooms are often blanketed in native butterflies, making it a photographer or nature lover's dream. The abundant, sweetly scented, lavender-pink flowers are held on sturdy upright stems above deep green foliage. I find that it has a tidier presentation and produces even more flowers if you pinch back the stems by one-third to one-half in early to mid-May. You will enjoy this reliably winter-hardy native star for years.
3. 'Bloody Mary' rodgersia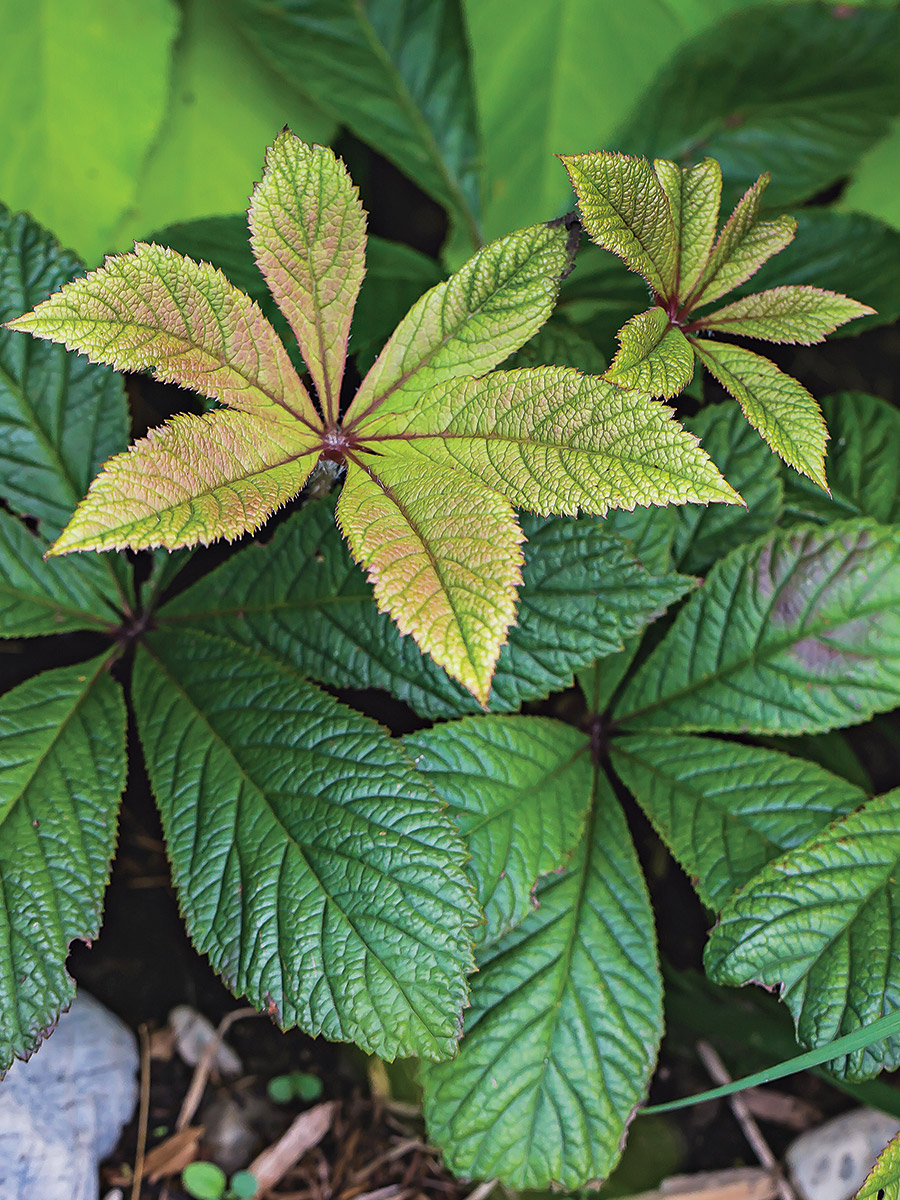 Name: Rodgersia 'Bloody Mary'
Zones: 4–7
Size: 15 to 18 inches tall and 20 to 24 inches wide
Conditions: Partial to full shade; moist or boggy to well-drained, rich soil
Native range: China and Korea
I love all rodgersias; however, 'Bloody Mary' is fast becoming one of my favorites. In late spring, the glossy, bronze-red, heavily veined foliage beautifully highlights the deep red buds. The textural journey continues as the sturdy flower stalks develop, revealing feathery panicles of cherry pink flowers. I find its habit to be a bit more dense and compact than that of other cultivars. Although it seems to prefer soil that is more on the wet side, once established it is adaptable to average soil moisture and a bit of sun as long as the roots stay cool under a generous layer of mulch.
4. Hardy banana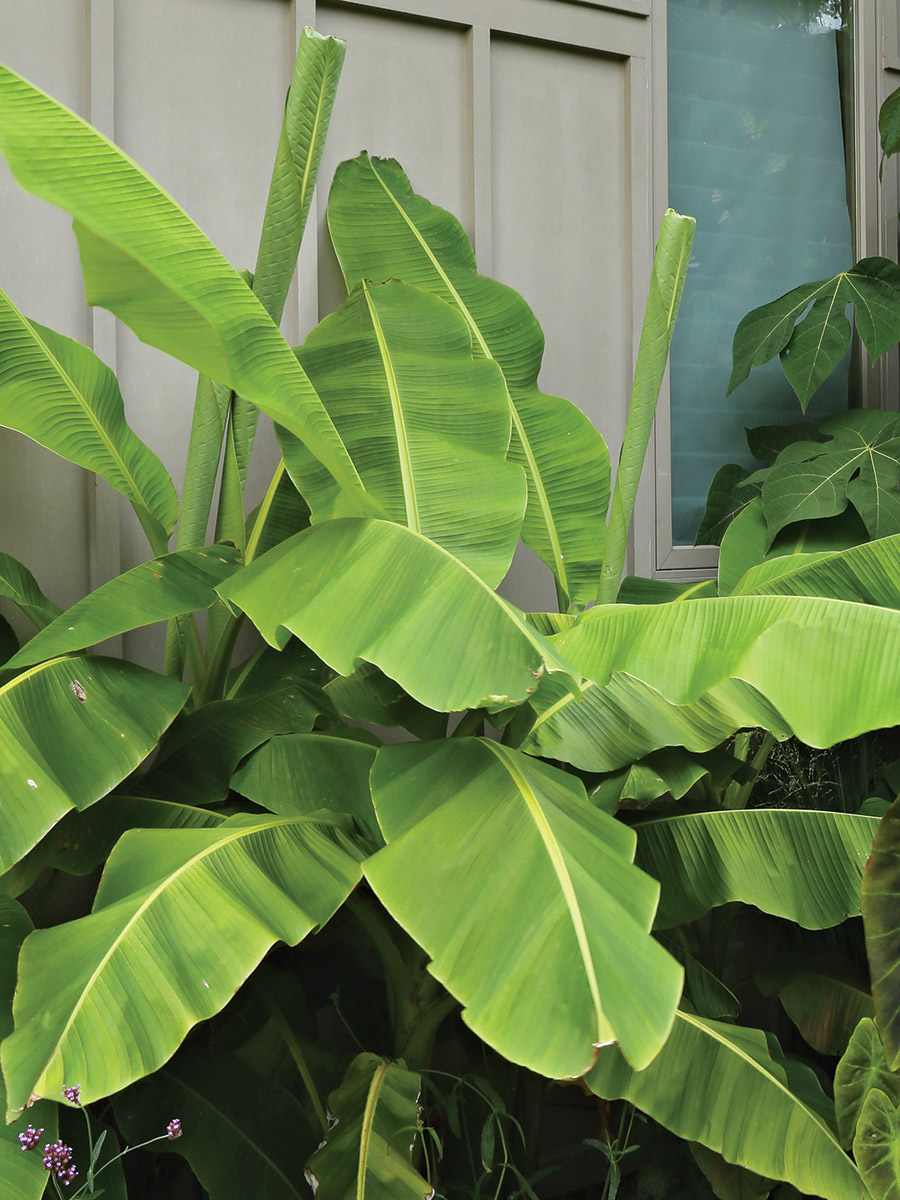 Name: Musa basjoo
Zones: 5–10
Size: 6 to 14 feet tall and wide
Conditions: Full sun to partial shade; consistently moist, rich soil
Native range: Ryukyu Islands (Japan)
If you long for the tropics, hardy banana can add a bit of the jungle to your perennial border. As temperatures rise in spring, trunklike pseudostems burst forth from the winter-hardy, suckering root system. Within a few short weeks you can watch this plant attain soaring heights. Each oarlike leaf can reach 2 feet wide by 6 feet long. Mature, well-established clumps can produce large, unusual, cream-to-yellow flowers followed by inedible green fruit. Once hit by a hard frost, the entire plant will melt back to the large pseudostems. At that time I generally cut each stem back to about 3 feet and add a hearty layer of mulch for winter protection.
---
Adam Glas is a garden supervisor and rosarian at the Scott Arboretum of Swarthmore College in Swarthmore, Pennsylvania.
View Comments