Kitchen Gardening
Garden Supplies on the Cheap: Thrift- and Dollar-Store Edition
Here's a cool list of garden goodies you can score at your local shop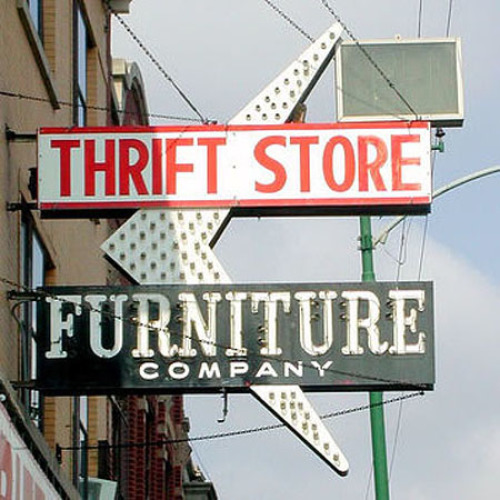 As a sequel to my first "… on the Cheap" article (Your Home Edition), I've now gotten out of the house in search of other opportunities to save us some dough on garden stuff. I thought I'd take a visit to one of my local dollar stores and thrift stores to find any great deals you, my dirty-nailed comrades, would benefit from. So again, here it goes—my list of inexpensively gotten gems, and what they could be used for.
The Dollar Store
Popsicle sticks are essential for identifying your transplants, seed flats, or in-garden bed plantings.
Pens can be used to label those popsicle sticks.
Putty knife is an awesome and deadly weeding tool (as mentioned in an earlier post).
Garden gloves are a no-brainer essential for gardeners.
Colander can be used for washing your freshly harvested veggies prior to bringing them inside.
Epsom salt (magnesium sulfate) is a naturally occurring remedy for your garden that helps deter many garden pests and helps your plants flourish and grow. I use it as part of my soilless recipe for seed starting, as well as a soil amendment.
Plastic Tupperware-style containers can be used to store seeds, plant food, bulbs, tools, soil, etc.
Spray bottle is handy for watering delicate seedlings or cleaning stuff with.
Toy squirt gun is great for waging war on garden pests.
Towels can be used for wet cleanup or to protect your carpet from the mess you made doing your transplants.
Hobby/utility knife can cut string, fabric, bags, plastic mulch, etc.
Socks—why pay full price for them when you're gonna get 'em real dirty anyway?
Cooking knives are useful for removing or chopping up plant matter bound for the compost pile.
Aluminum baking/pie containers can serve as alternative seed-starting trays.
Plastic baggies/paper lunch bags can hold packets of seeds, soil to be tested, and of course, vegetables you have harvested for distribution to friends, neighbors, and food banks.
Toothbrushes are handy for cleaning your lawn and garden equipment.
Plastic or metal cleaning/grill brushes can be used for cleaning gardening tools too.
The Thrift Store
Blankets or sheets are great for providing frost protection or shade for certain veggies.
Shirts, jeans, socks, sweat tops—any clothing items you know are going to get dirty.
Garden cultivator (WOW, an actual garden tool! I already own one, so I'll donate this one to the community garden I volunteer for).
Towels (see the dollar-store list)
Plastic Tupperware-style containers (ditto)
Metal serving spoon is good for digging holes for transplants and bulbs.
Five-gallon paint bucket can be used for collecting yard trash, weeds, plant matter, etc.
Plastic beer mug can scoop fertilizer or other soil amendments out of the bag.
Large plastic Godzilla action figure is not essential, but it's a COOL decoration I put next to my spinach.
If you happen to live near one of these establishments, swing by sometime. An undiscovered low-cost treasure awaits.
View Comments