Design
3 Autumn Favorites to Anchor Your Garden Design
For a great garden show, choose tough, fall performers for the starring roles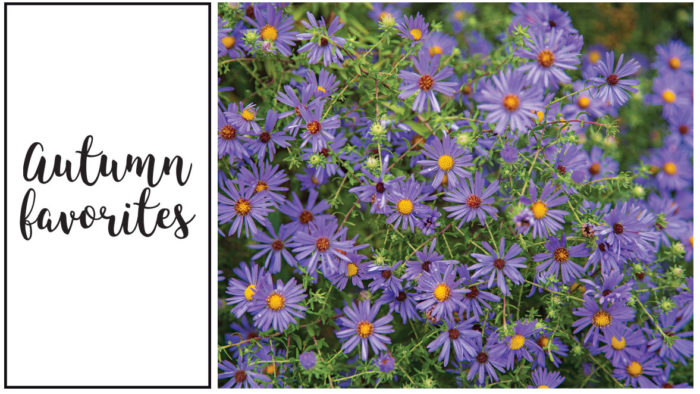 I am addicted to acquiring new plants, perhaps more than most people. If you tell me all the glorious details of a recent introduction, I will buy it by the dozen. Oh, it's fussy and demanding? That's OK. I want it, and I want it now.
But sometimes what you want isn't what you need. Often what you really need is a plant that you can build a garden bed around. It should be tough, undemanding, able to handle some stress, and visually appealing for multiple seasons. After more than 25 years working in a public garden, I have discovered some great plants that don't let me down. Here are a few that make attractive anchors for great displays.
'Autumn Bride' heuchera
Name: Heuchera villosa 'Autumn Bride'
Zones: 3–8
Size: 18 to 36 inches tall and 18 to 24 inches wide
Conditions: Full to partial shade; moderately moist, well-drained soil
Native range: Southeastern United States
If I have a spot in full or partial shade where multiple plants have failed, I reach for 'Autumn Bride' heuchera. This plant is what all other heucheras want to be—beautiful and resilient. Large, fuzzy, light green leaves offer color and an architectural element. Spikes of white flowers in late summer and early fall can rise to 3 feet tall. 'Autumn Bride' is very cold ­hardy, and heat and drought tolerant once established.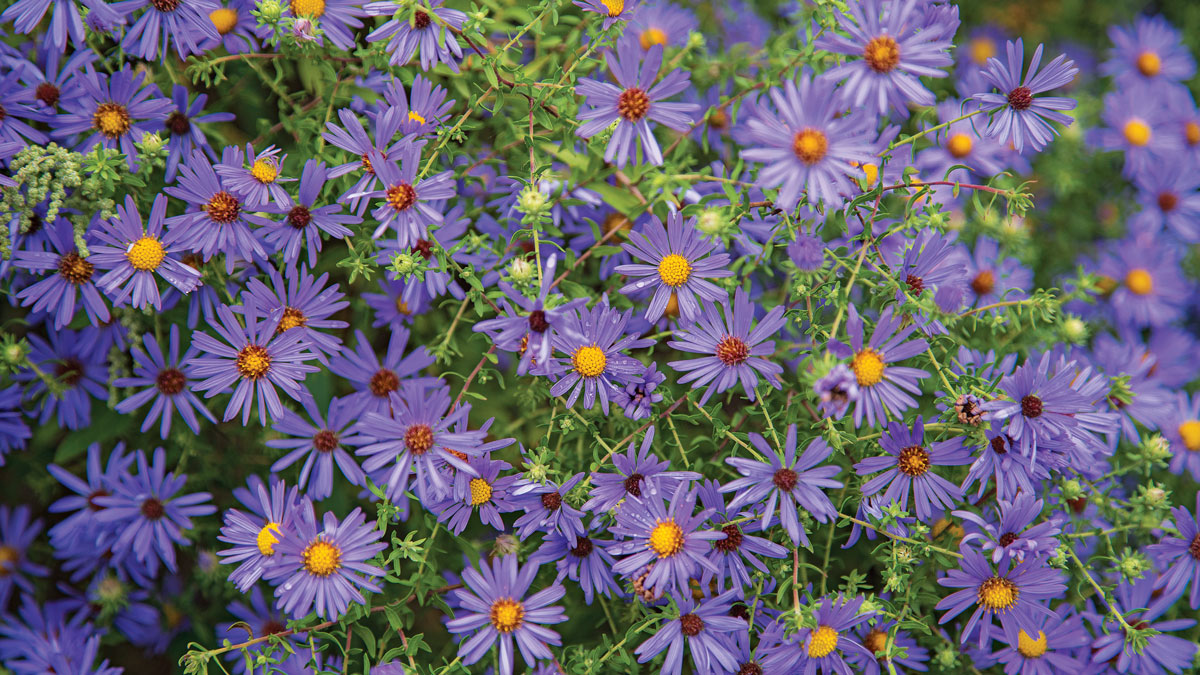 'October Skies' aromatic aster
Name: Symphyotrichum oblongifolium 'October Skies'
Zones: 3–8
Size: 18 to 24 inches tall and wide
Conditions: Full sun; average to dry, well-drained soil (tolerates sand and clay)
Native range: Eastern and central United States
'October Skies' aromatic aster forms a large mound completely covered in blue-violet flowers from September until freezing weather. In addition to being one of the longest-flowering asters, it keeps healthy foliage the whole season. Because it doesn't get too big, it will fit into almost any garden. Give it full sun and average soil for the best show. Once established, it can handle dry conditions.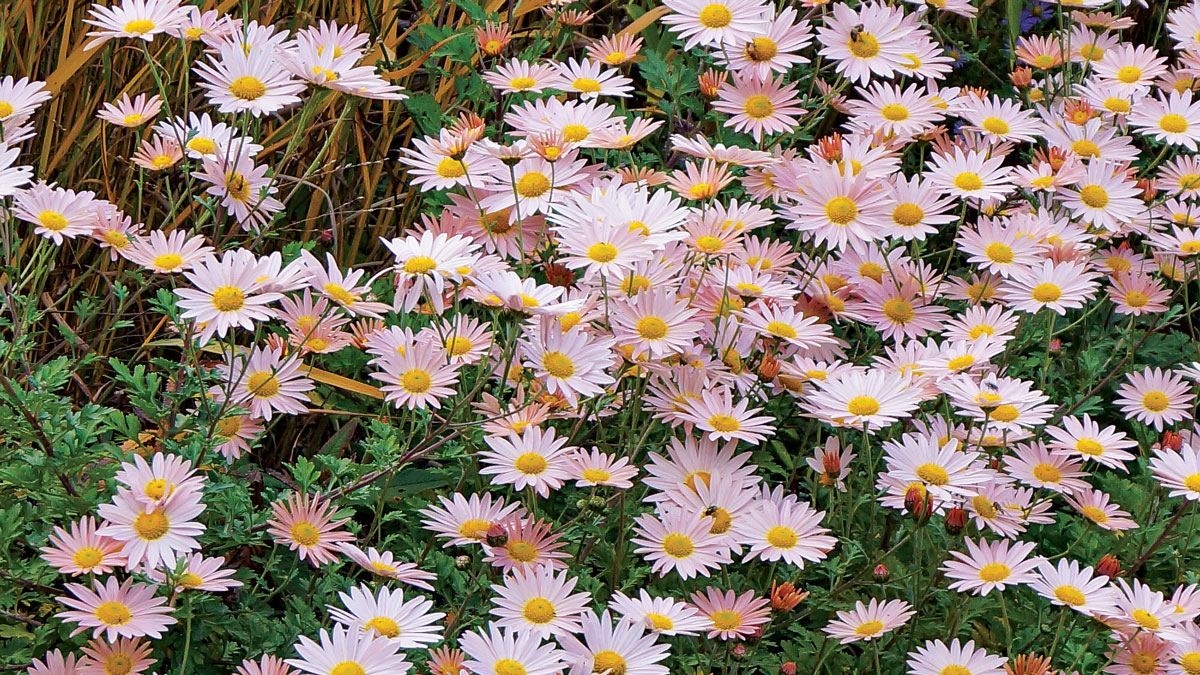 'Sheffield' chrysanthemum
Name: Chrysanthemum 'Sheffield' (syn. 'Sheffield Pink', 'Hillside Sheffield Pink' )
Zones: 5–9
Size: 2 to 3 feet tall and wide
Conditions: Full sun; moderately moist, well-drained soil
Native range: Garden origin
The last perennial to bloom for me is 'Sheffield' chrysanthemum. Every year I swear the frost is going to get it, but it still blooms each October. Though its blossoms are called pink, soft peach is a more accurate way to describe its color. Plant it in well-drained soil to prevent winter root rot. This mum is super tough. It does tend to lean with time, though. If you find that objectionable, pinch the plants back in late spring to early summer to keep them shorter.
These tough perennials are as beautiful as they are functional. I'm not saying to use them exclusively; experiment with all kinds of plants, but keep some of these in mind so that you start with a solid foundation. Now get out there and start building that new bed.
---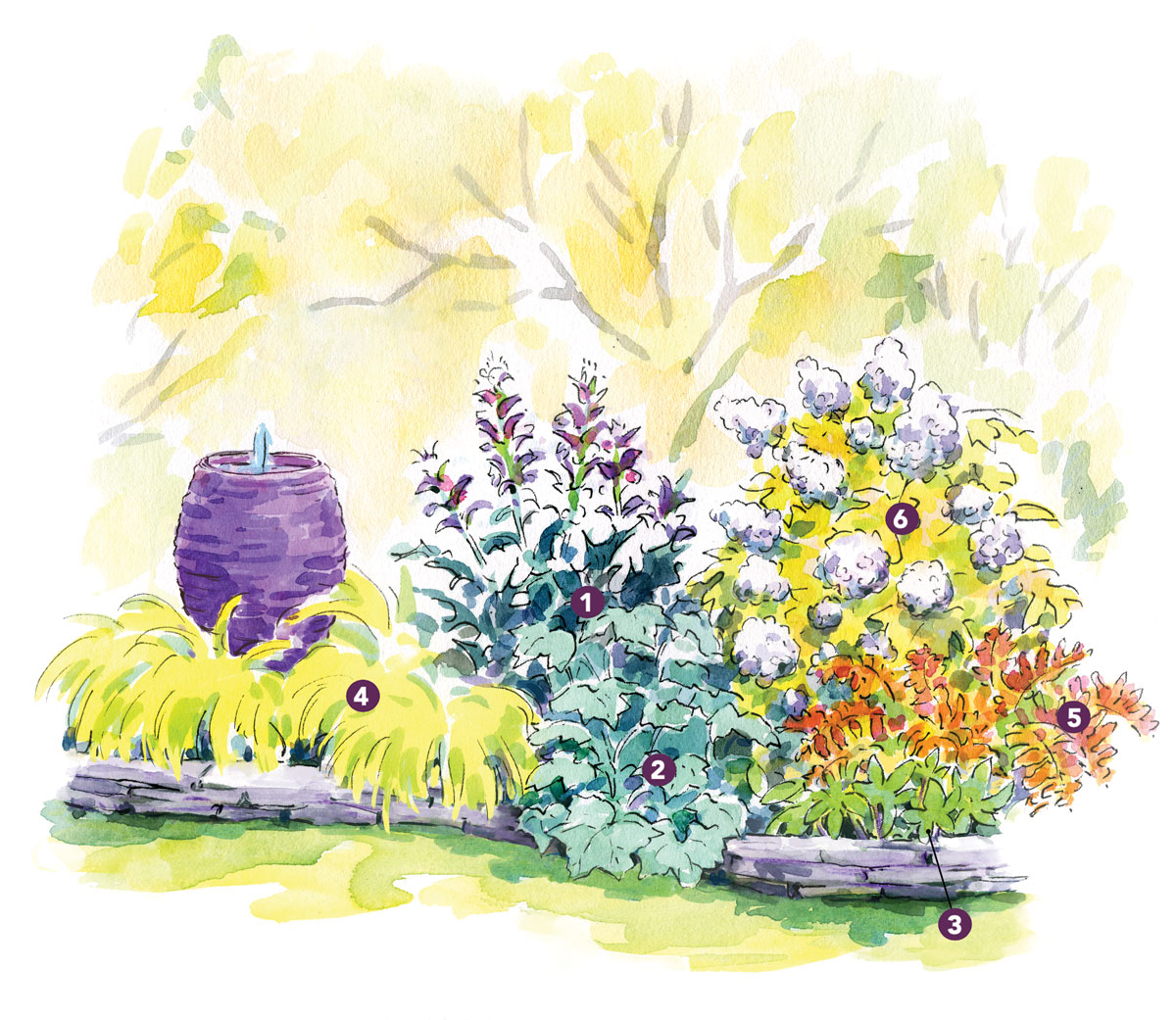 P
lanting plan 
Eye-catching textures add drama
Never forget about foliage when choosing plants. This combination, perfect for a spot with partial shade or morning sun, provides plenty of exciting leaf textures, with flowers as a bonus.
1. Bear's breeches
2. 'Autumn Bride' heuchera
3. 'Mango Magic' hellebore
4. 'All Gold' Japanese forest grass (Hakonechloa macra 'All Gold', Zones 5–9)
5. 'Brilliance' autumn fern (Dryopteris erythrosora 'Brilliance', Zones 5–8)
6. 'Little Honey' oakleaf hydrangea (Hydrangea quercifolia 'Little Honey', Zones 5–9)
---
Irvin Etienne is the curator of herbaceous plants and seasonal garden design for the Garden at Newfields in Indianapolis.
Sources
Bluestone Perennials,

Madison, OH; 800-852-5243; bluestoneperennials.com
Perennial Farm Marketplace, Glen Arm, MD; 410-592-6106; perennialfarmmarketplace.com
Rare Roots, Mechanicsville, VA; 804-296-6592; rareroots.com
White Flower Farm, Litchfield, CT; 800-503-9624; whiteflowerfarm.com
View Comments