Southwest Regional Reports
Edible Flower Ideas for Warmer Climates
These versatile plants double as showy favorites in the garden and tasty toppings in the kitchen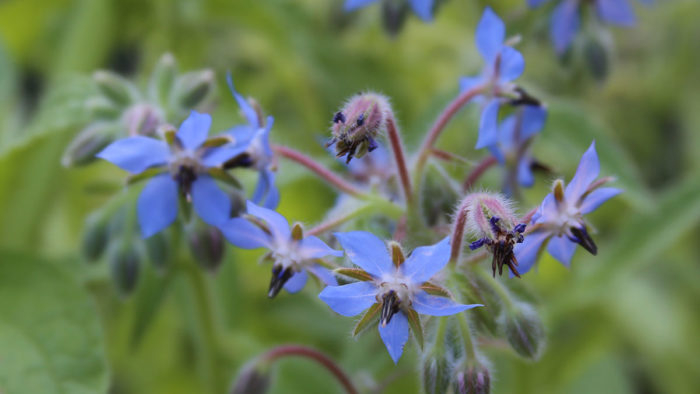 It's always a delight to wander about the garden, seeing what's growing and flowering from day to day. Add to that the fun of nibbling our way through edible flowers while we browse. For those who like to cook and entertain, the edible flowers also add a "wow" factor to food and cocktail presentations.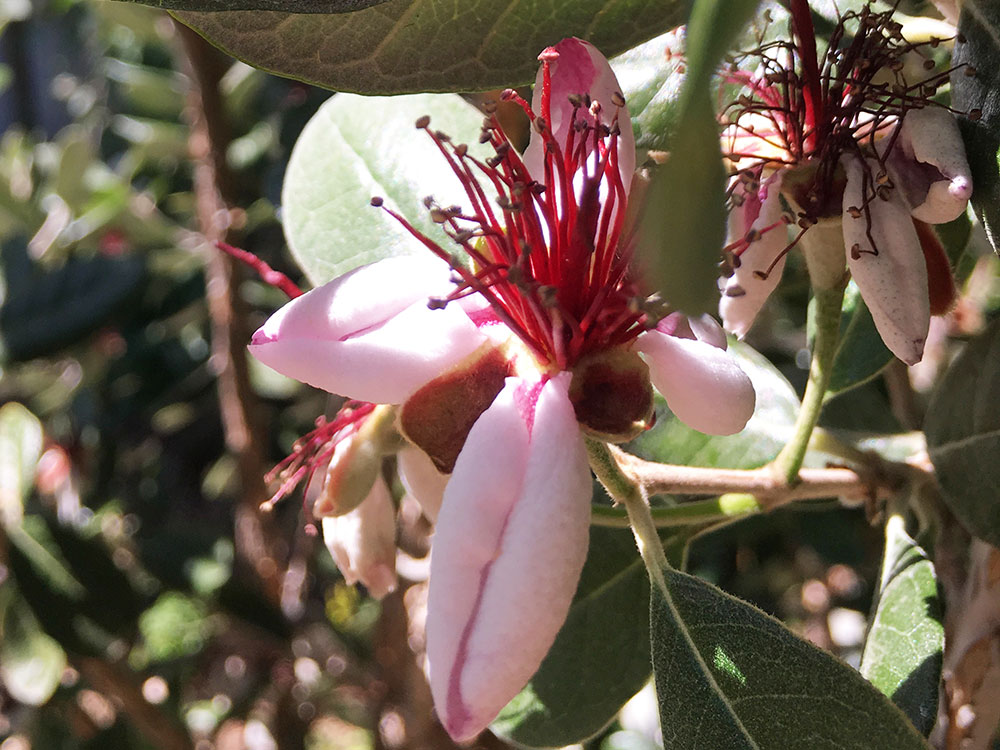 Pineapple guava (Feijoa sellowiana, Zones 8–10)
This is a favorite in our gardens for several reasons. Although native to Brazil, it feels more like a Mediterranean plant, probably because the trunk can get gnarly like an olive tree (Olea europaea, Zones 8–10) in its maturity. It is quite versatile in that it can be grown as a shrub, a hedge surrounding your edible garden, or a tree. It can also be espaliered and grown in a pot. Pineapple guava is evergreen and has pretty, gray-green leaves that have pale green undersides. In late May the plant bursts alive with dark pink and white fleshy flowers with a dramatic profusion of red stamens. I like picking the flowers off the tree and just eating the petals by themselves. They are quite sweet, sometimes resembling the taste of sorbet. They look beautiful sprinkled in a salad or added as an edible garnish over desserts or cocktails.
Borage flowers, with their delicate sky blue color, look beautiful in the garden and in a salad. Photos: Jennifer Benner (left), Francesca Corra (right)
Borage (Borago officinalis, annual)
An herb that will grow up to 3 feet tall, borage has clusters of flowers that are a beautiful blue, or sometimes white. The flower attracts bees and can deter caterpillars and tomato worms. You can plant borage by sowing the seeds directly. The seeds are viable for one to four years, and the plant also self-sows. They have a cucumber-like flavor, making them a delicious addition to salads. They can also be frozen in ice cubes and added to drinks. They are often used in pastries and desserts and are beloved by cake decorators.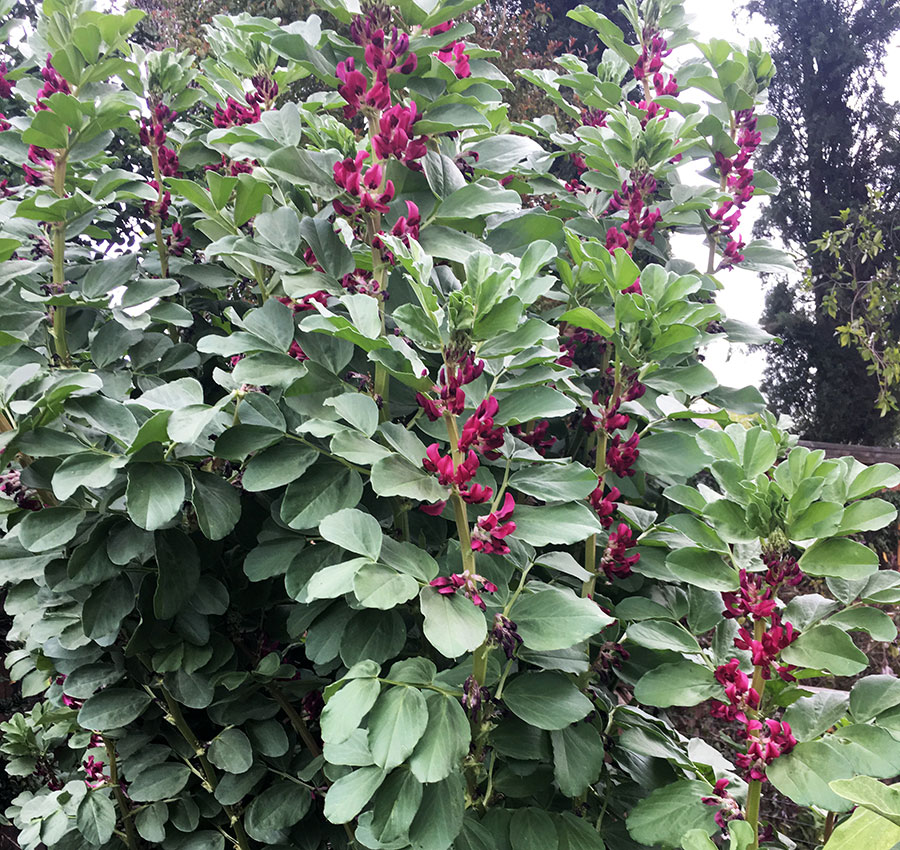 'Crimson Flowered' fava bean (Vicia faba 'Crimson Flowered', annual)
This is short and compact, growing up to 3 feet tall and half as wide, making it a great choice for a small vegetable garden or mixing in with ornamentals. Fava beans (or broad beans) are in full flower and are feeding bees in March while other plants are just getting their bud on. 'Crimson Flowered' fava bean flowers are a deep red to almost purple. This plant is worth it for the edible flowers alone, but the beans are also great in soups and salads.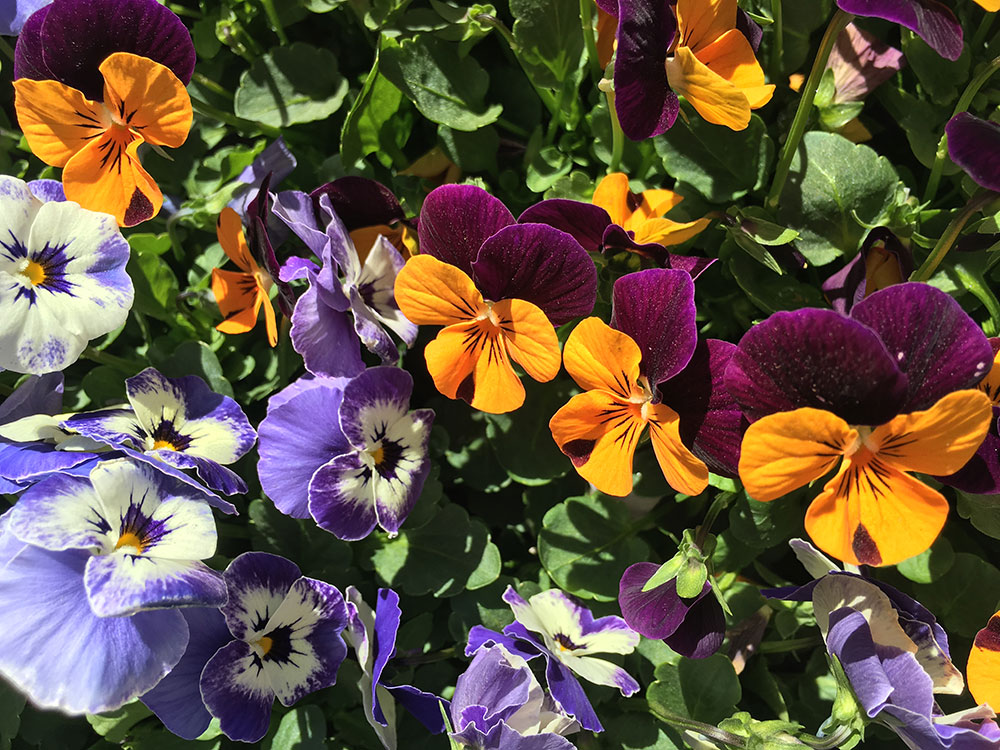 Violets (Viola spp. and cvs., Zones 3–9), pansies (Viola × wittrockiana and cvs., annual), and petunias (Petunia spp. and cvs., Zones 10–11)
These beauties require too much water to be included in low-water garden beds. But they are a pretty and useful addition to the edible garden. There are always many varieties available in nurseries to transplant, or you can purchase seed and direct-sow. I like to use them as a gauge to make sure my edibles are getting enough water. If they are happy, the vegetables and herbs will be happy. Violets are most often pressed into soft cheeses and used as a garnish for desserts and cocktails. The leaves of pansies and petunias can be torn up and tossed into a salad. While petunias don't have a particular flavor, violets and pansies can have a mild wintergreen flavor. Mostly they add aesthetic value to dishes.
The benefits of a beautiful flower can never be overstated for their aesthetics alone. When you add in culinary value, their stock rises even further.
—Francesca Corra, APLD, is a nationally certified landscape designer and owner of Dirt Diva Designs in Studio City, California.
View Comments