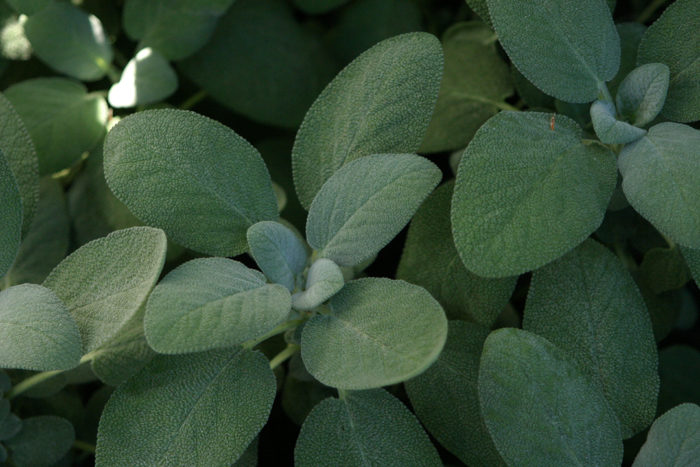 There are so many ways to incorporate what you grow in the garden into your daily life. Herbs and blossoms may be prettiest as cuttings, but they also work as ingredients. Pot marigold petals (Calendula officinalis, annual) look great in a salad. Borage blossoms (Borago officinalis, Zones 2–11) are lovely frozen in ice cubes. How about putting candied violets (Viola spp. and cvs., Zones 3–9) on a cake? Here are some ideas, recipes, and new edibles to try at home.
My friend Stefani Bittner is owner and gardener at the acclaimed Homestead Design Collective, a San Francisco Bay Area landscape design firm specializing in aesthetic edible and low-water gardening. The firm provides design, installation, and full-service organic maintenance, as well as harvesting, beekeeping, and composting services. Stefani shares this recipe for iced tea made with anise hyssop (Agastache foeniculum, Zones 4–11):
A recipe for anise hyssop iced tea
Harvest the anise hyssop leaves for a refreshing glass of licorice-tasting iced tea. We like to use a coffee press, but a teapot can work just as well.
Fill the coffee press halfway full with freshly harvested anise hyssop leaves.
Add hot water.
Let steep for 15–20 minutes.
Press down the leaves, and place the tea in the refrigerator. Once chilled, serve over a glass of ice, and garnish with anise hyssop flowers. Enjoy!
Be sure to try these cultivars of anise hyssop: 'Blue Boa', 'Tutti Fruiti', and 'Apricot Sprite'.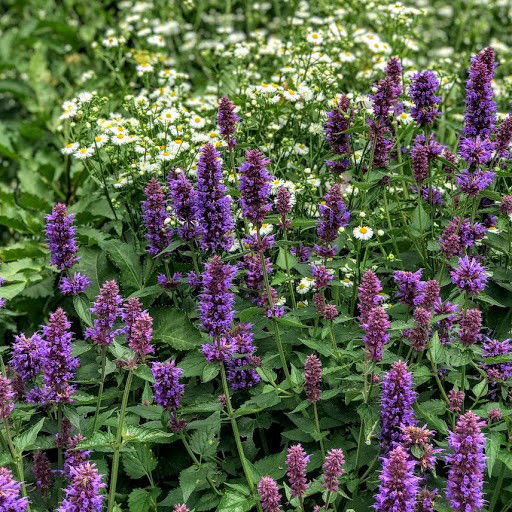 Here are some of Stefani's other favorite edible leaves and flowers:
Signet marigolds (Tagetes tenuifolia, annual)
These are one of our favorites for cocktail garnishes, and they are the true culinary companion for tomatoes. Their tiny flowers have a citrusy taste—float them in your gin and tonic! Try these cultivars: 'Lemon', 'Tangerine', and 'Red Gem'.
'Tangerine' pineapple sage (Salvia elegans 'Tangerine', Zones 8–11)
This is a dwarf form of pineapple sage. This is a culinary variety whose leaves can be used in fruit drinks, tea, jellies, and desserts. It grows perennially in Zones 9 and 10.
African blue basil (Ocimum kikimandscharicum × basilicum 'Dark Opal', Zone 10) and 'Wild Magic' basil (Ocimum basilicum 'Wild Magic', annual)
Both of these herbs are grown for their edible flowers as well as their foliage.
Salad burnet (Poterium sanguisorba, Zones 4–8)
A beautiful foliage plant with lovely blooms, this herb has a cucumber flavor and tastes delicious in a salad.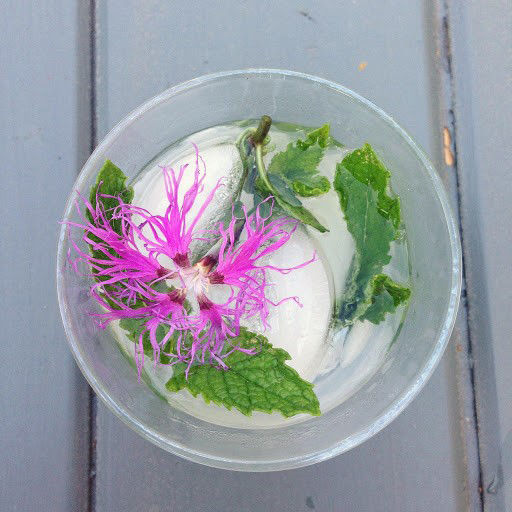 'Berggarten' sage (Salvia officinalis 'Berggarten', Zones 5–9)
This is exquisite when fried until crisp in butter. Toss the butter and the fried sage on top of hot pasta.
Last but not least, rock a cocktail or a mocktail with the flowers of the outlandishly beautiful 'Rainbow Loveliness' dianthus (Dianthus 'Rainbow Loveliness', Zones 3–8). Add a sprig of mint, and you will win best in show!
—Mary Ann Newcomer is the author of two books: Rocky Mountain Gardener's Handbook and Vegetable Gardening in the Mountain States.
View Comments