Kitchen Gardening
10 Foolproof Veggies Anyone Can Grow
These high-yield, low-care selections guarantee that this season will be an overwhelming success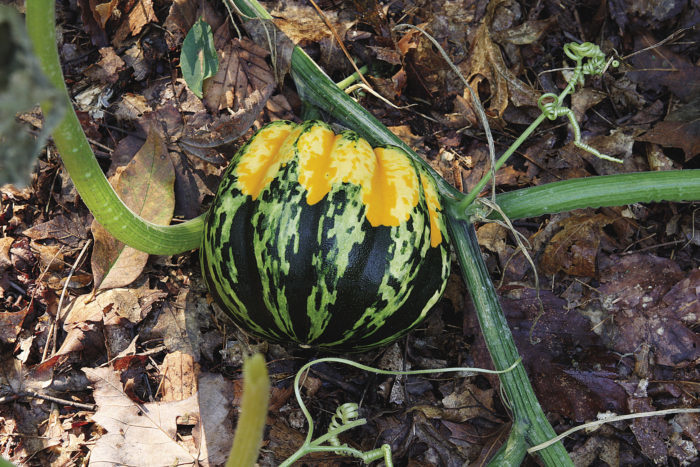 "Raising vegetables ain't easy." I'll never forget hearing this sentence come out of the mouth of a farmer from Iowa. I had always grown a few tomatoes and a row of peas or two, but after many failed attempts at raising other crops, I had decided that I just wasn't qualified to have a proper veggie garden. After all, I was always told that vegetable gardening was easy. Not so, according to this farmer with nearly 50 years of experience. He said that true success often lies in selecting the right varieties. But how do you know which are the right varieties? Between pests, diseases, unpredictable weather, and lower than expected harvests, it's easy to get discouraged when your season doesn't turn out that stellar. But never fear: These 10 vegetables and fruits are low care, tough as nails, and high yielding.
Plant these selections, and you'll never be discouraged again.
1. 'Blacktail Mountain' watermelon (days to maturity: 70)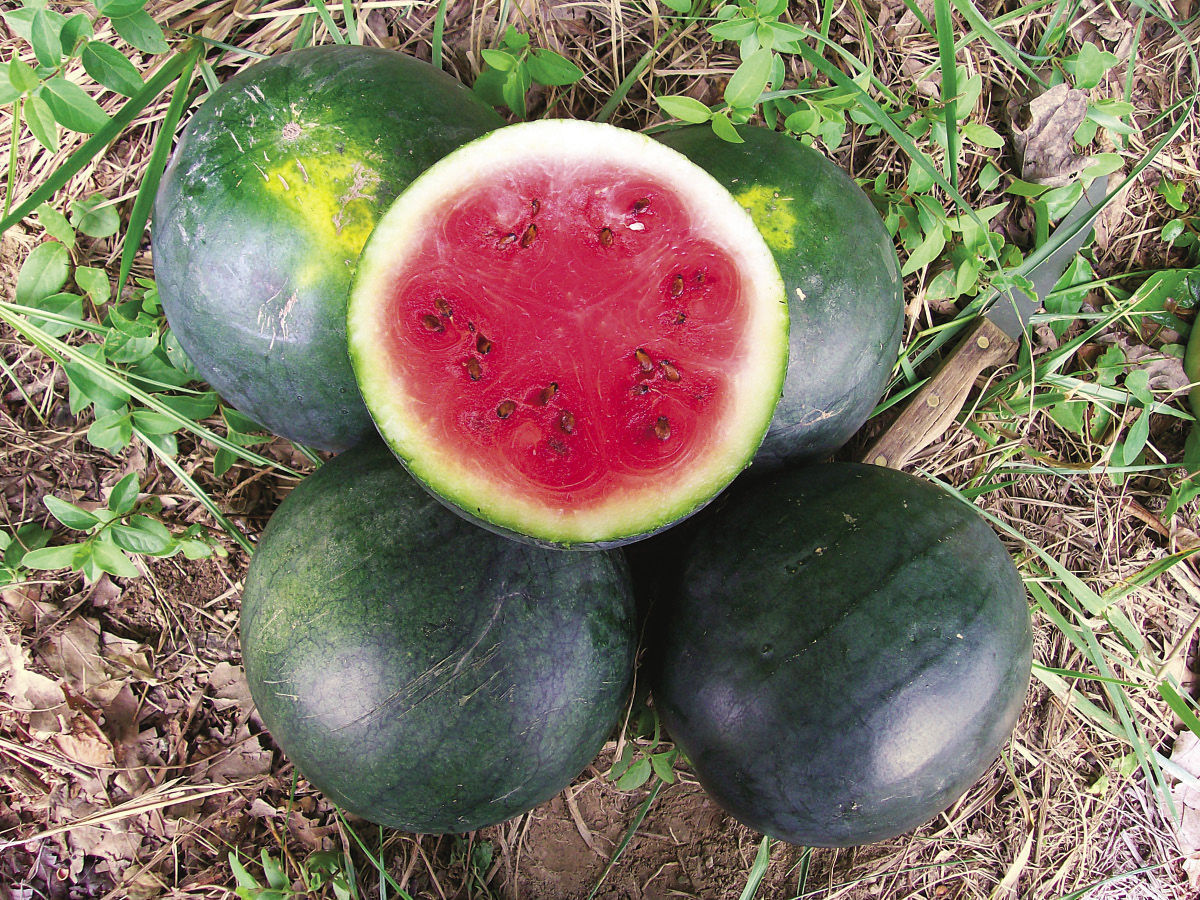 Matures early—no matter what
When renowned edibles expert Amy Goldman says, "'Blacktail Mountain' is the gold standard by which my daughter and I judge all other watermelons," it's like money in the bank. This variety was specifically bred to mature early—even in cool regions. For those living outside of the southernmost states, ripe watermelons are often an unachievable goal because most varieties need 100 days or more to mature as well as average temperatures between 85°F and 90°F. This juicy and sweet icebox type, however, produces several 8- to 12-pound fruit per vine, regardless of weather abnormalities. "In a race for the earliest watermelon," says Amy, "it always wins, hands down."
2. 'Lemon' cucumber (d

ays to maturity:

60 to 70)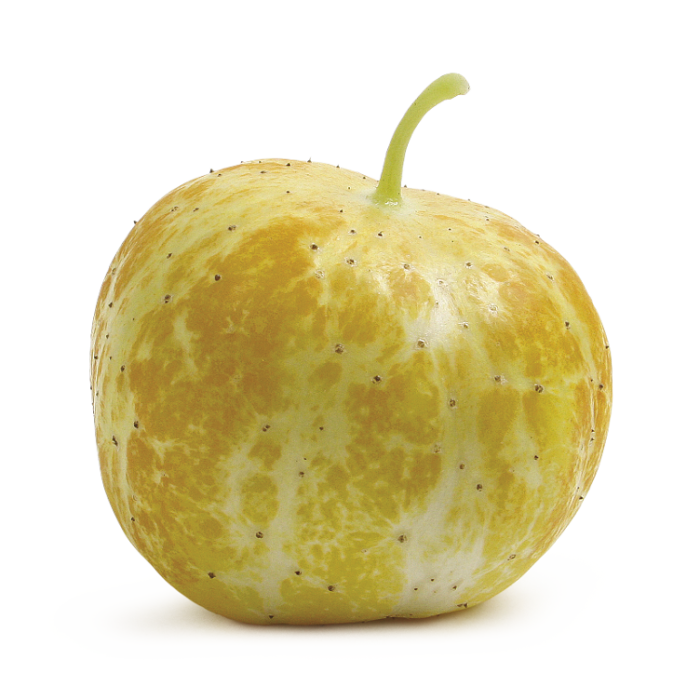 Thumbs its nose at rust and drought
When selecting veggies to trial in the test garden last year, Steve Aitken, editor of Fine Gardening, decided to plant this little-known cucumber because of its unique appearance and supposed toughness. Having had difficulties with disease-prone, traditional cucumbers in the past, he wasn't expecting much. To the staff's delight, though, 'Lemon' cucumber proved to be a vigorous grower and produced a fair amount of tangy fruit throughout the season. Known for its disease and drought resistance, this cuke can be tricky when it comes to determining when it is ripe. Wait for each globe to reach the size of a softball and for the skin to turn a lemon yellow; if it starts getting to be a dark brown mustard color, you've waited too long.
3. 'Early Choice' tomato (d

ays to maturity:
70)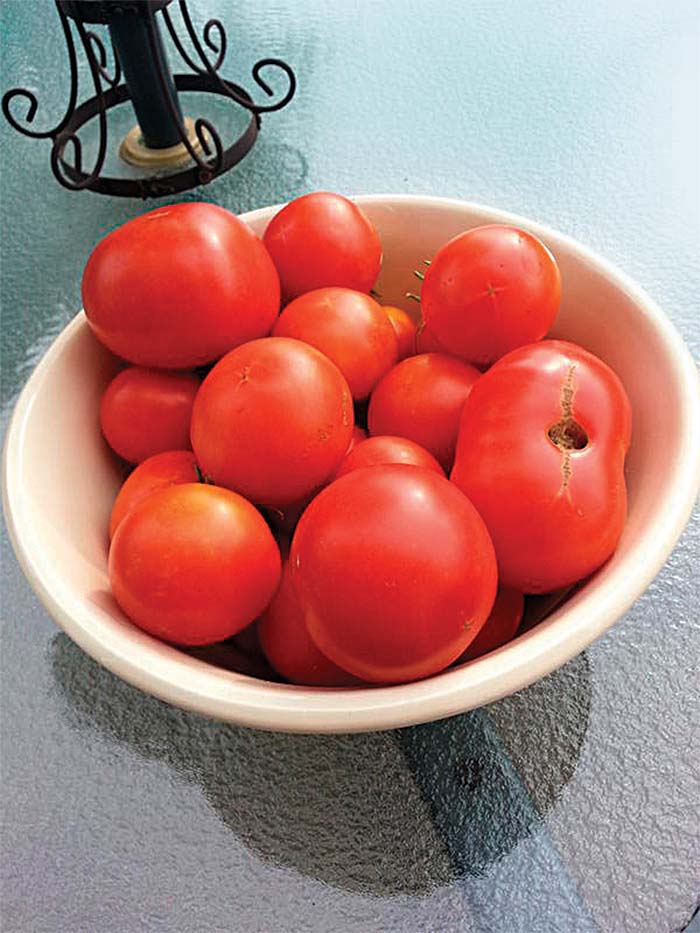 Produces gobs of fruit despite fickle weather
Growing tomatoes successfully isn't as easy as it used to be. Between blight, erratic rainfall, and roller-coaster temperatures, a robust harvest is a miracle of sorts. Therefore, it's refreshing to find a tomato that thrives no matter what is thrown at it. 'Early Choice' was trialed across the country in a wide range of conditions over the past few years. From coast to coast, this plant produced tons of sweet fruit in less time than most other early tomatoes. This is an indeterminate plant, so it will need sturdy staking—especially under the weight of so much fruit. In 2011, my 'Early Choice' continued to produce even after getting a case of late blight and getting crushed by a tree branch (thanks to a hurricane) in my garden. If that's not a sign of resilience, I don't know what is.
4. 'Sugar Heart' snap pea (d

ays to maturity: 70 to 75)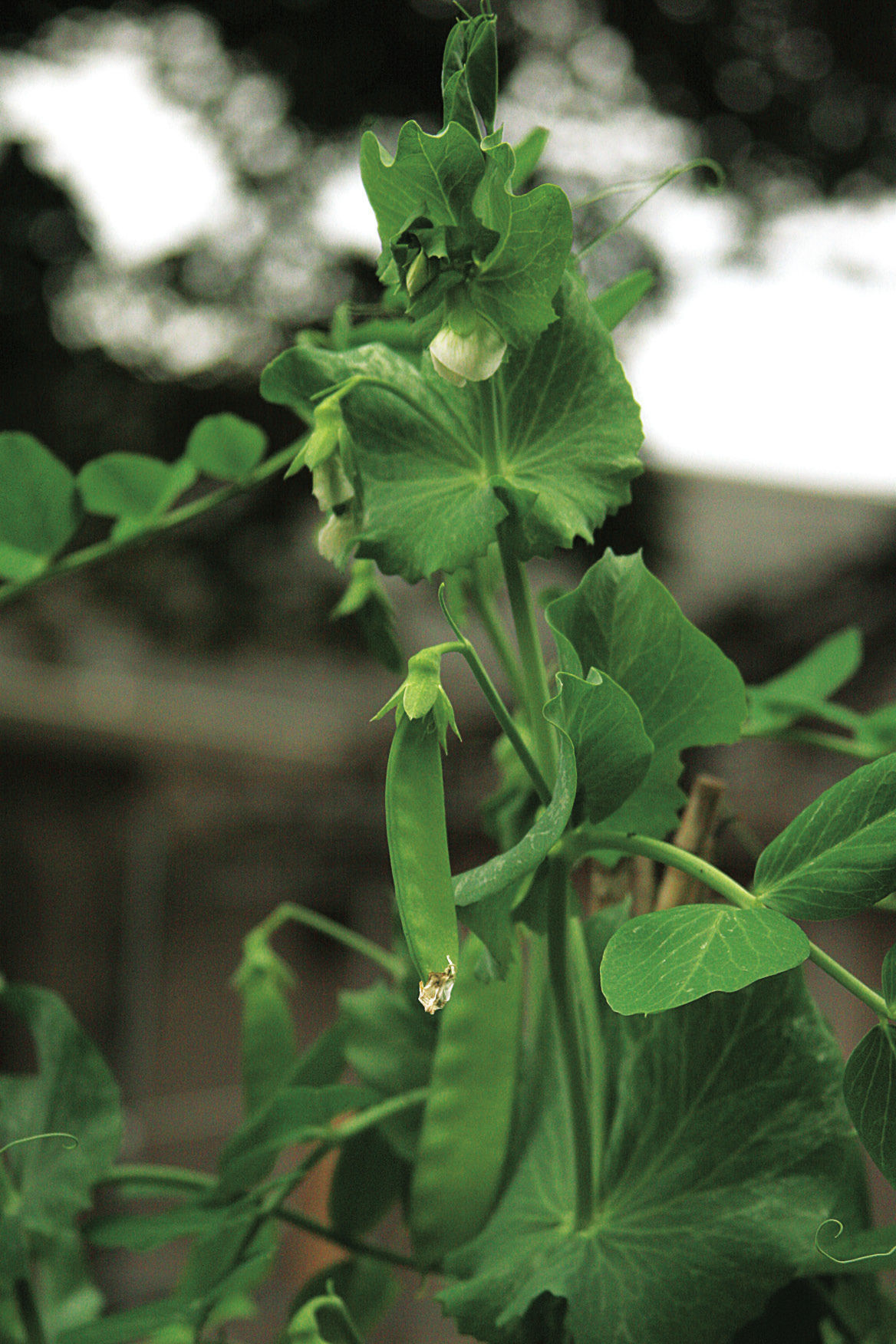 Exhibits exceptional heat tolerance
Two issues can plague peas. The first is their tendency to get root rot during damp springs. The second is their resentment of hot temperatures. With 'Sugar Heart', neither of these issues is a problem. Although short (30 to 48 inches tall), this variety produces as many succulent pods as a plant twice the size. And its sturdiness means no staking is required. Since being introduced, this sugar snap has consistently won awards for taste in contests across the country.
5. 'Celebration' Swiss chard (days to maturity: 55)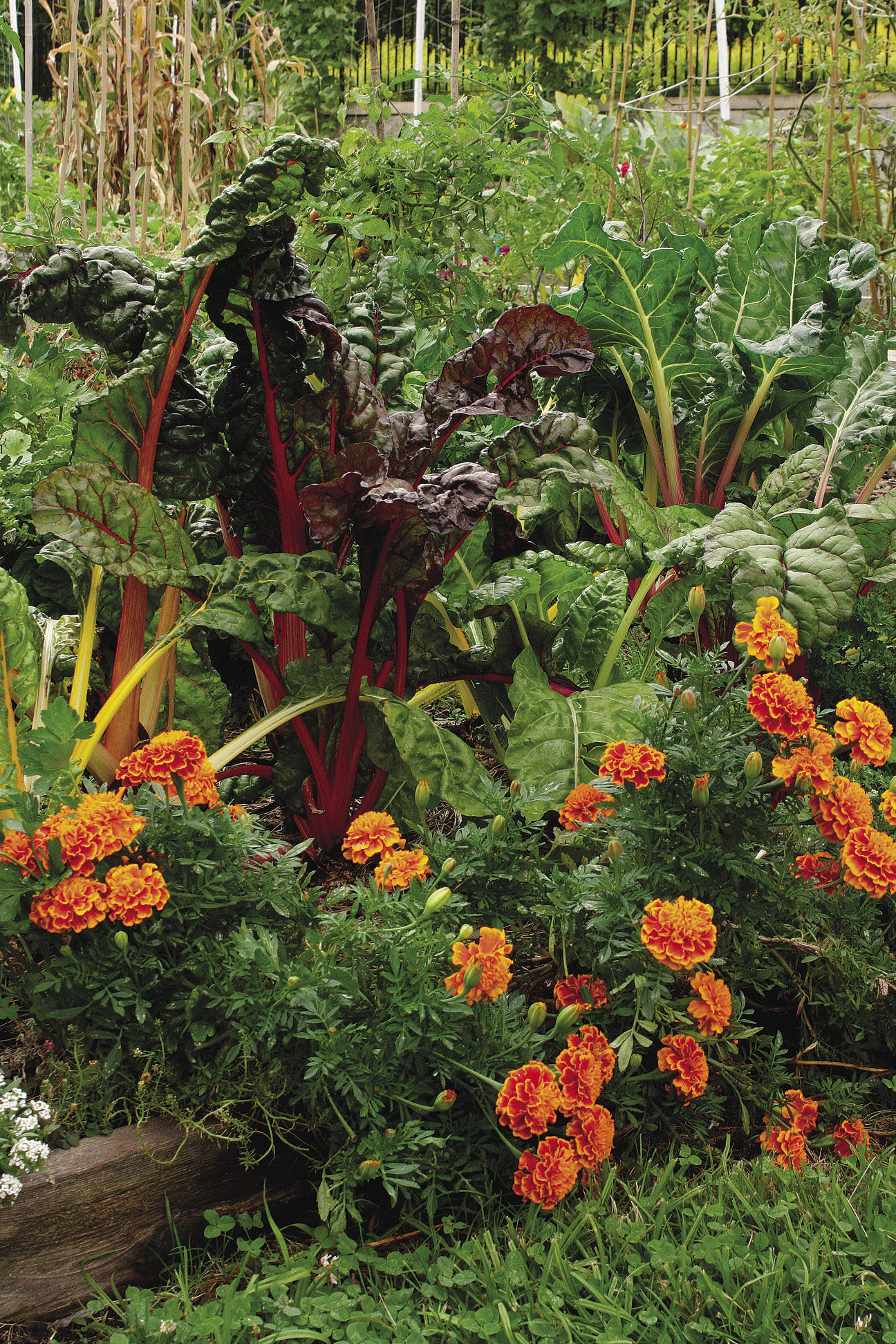 Takes "low maintenance" to a new level
Once you've mastered growing the ubiquitous tomato, Swiss chard should be the next vegetable on your must-grow list. Chard is known for its low-care requirements and high yields. Unlike many greens (for example, lettuce), this crop thrives through the heat of summer and even past the first frost. As an added bonus, it can be as beautiful as it is nutritious. Few varieties are as vigorous and eye-catching, though, as 'Celebration'. Known for its thick, multicolored stems, this variety offers even more vibrancy than the better-known 'Bright Lights'. If you have less-than-ideal soil, this veggie won't mind—in fact, some gardeners claim it will grow on the side of the highway if given the chance. The taste of the glossy, ribbed leaves is reminiscent of an asparagus-spinach hybrid.
6. 'Nevada' Batavian lettuce (days to maturity: 45 to 50)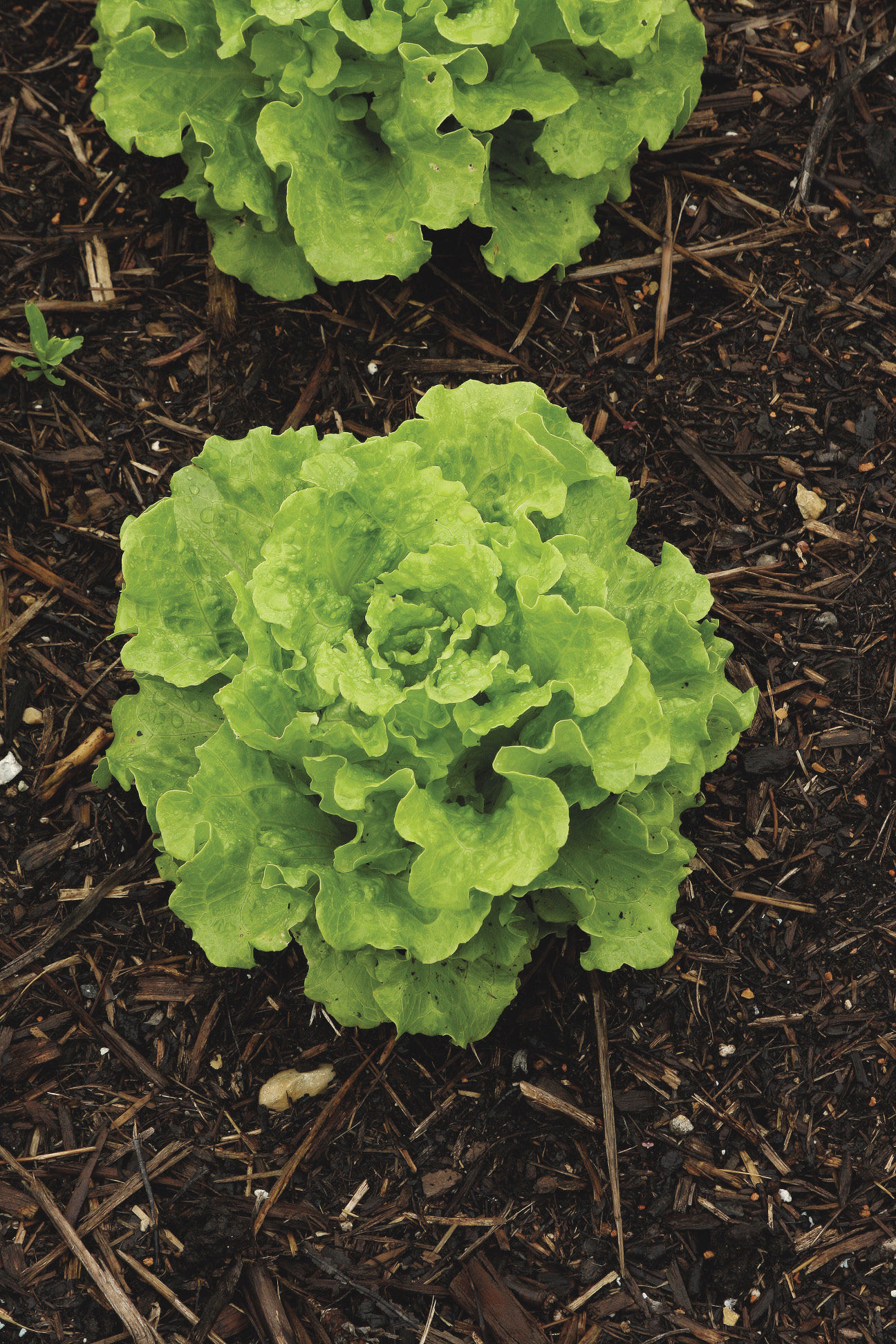 Laughs in the face of chilly and hot temperatures
Seldom do you find a lettuce that will stand up to a series of late frosts and keep going when the mercury rises over 80°F. But that is exactly the performance you can expect from this leafy green. Batavian lettuces are known for their crisp, sweet flavor and uniform, ruffled heads. 'Nevada' adds to this impressive list by being resistant to tip burn, bolting, and downy mildew, plus being tolerant of lettuce mosaic virus—all common plights of lettuce when summer sets in. I'll never forget seeing a planting of 'Nevada' at the Chicago Botanic Garden in early March when several transplants were barely peeking out from more than 2 inches of snow. I thought that the crop was a goner. When I returned less than a month later, those small seedlings had matured into lovely, large heads. In case you're thinking the bed had been replanted, it wasn't—I asked.
7. 'Jewel' strawberry (d

ays to maturity: June bearing)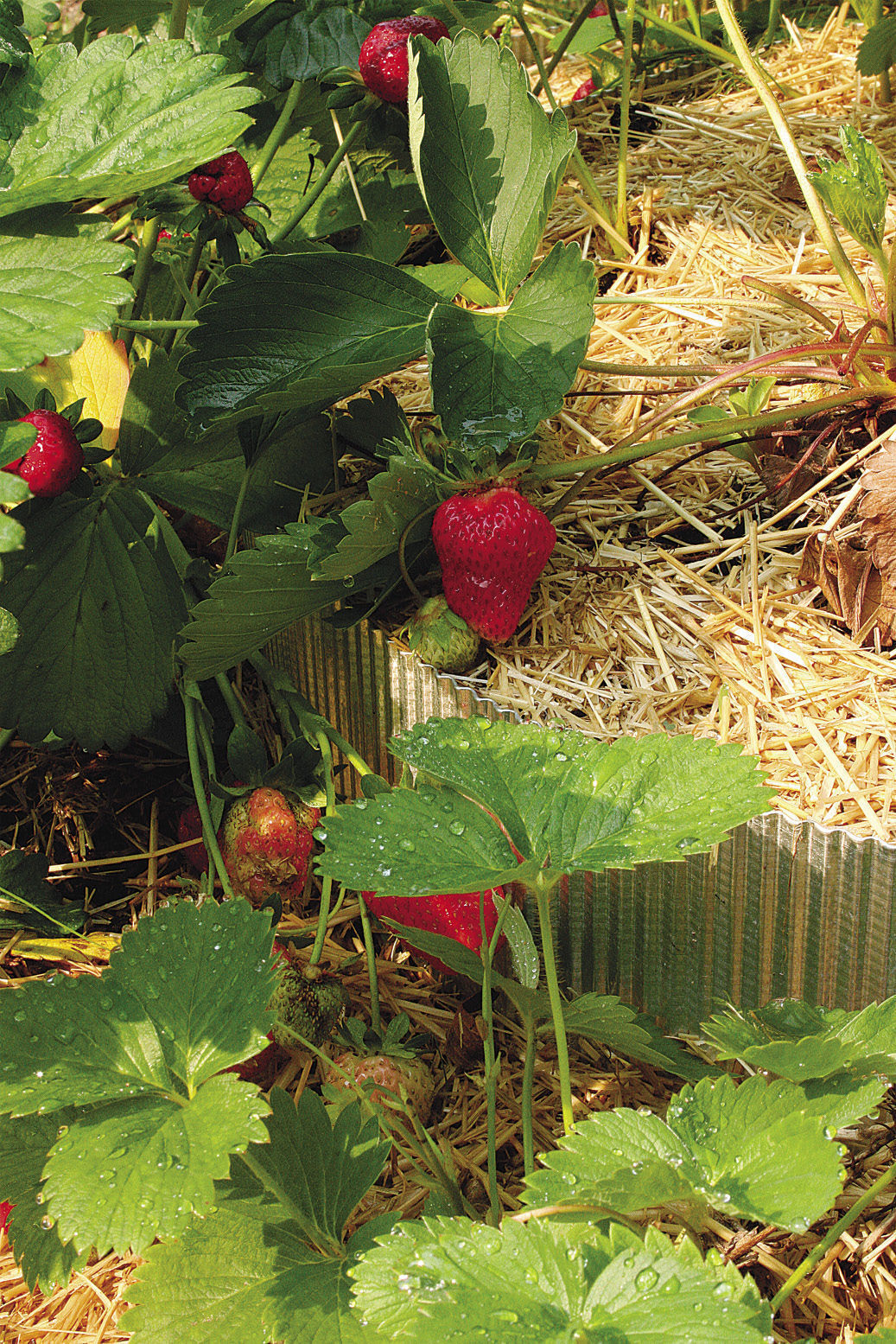 Provides consistently large crops
Heralded for its wonderful flavor, 'Jewel' is a superb variety of June-bearing strawberry. Although strawberry plants sometimes struggle through winter, succumbing to root rot and crown damage, this winner is extremely winter hardy (USDA Hardiness Zones 4–8). The vigorous plants consistently produce large crops of berries (1 to 3 pints per plant). When asked, Matthew Stevens, a horticulture extension agent in North Carolina specializing in strawberries, selected 'Jewel' as one of his all-time favorite strawberries for its unwavering production and sweetness.
8.

'Carnival' winter squash (days to maturity: 85)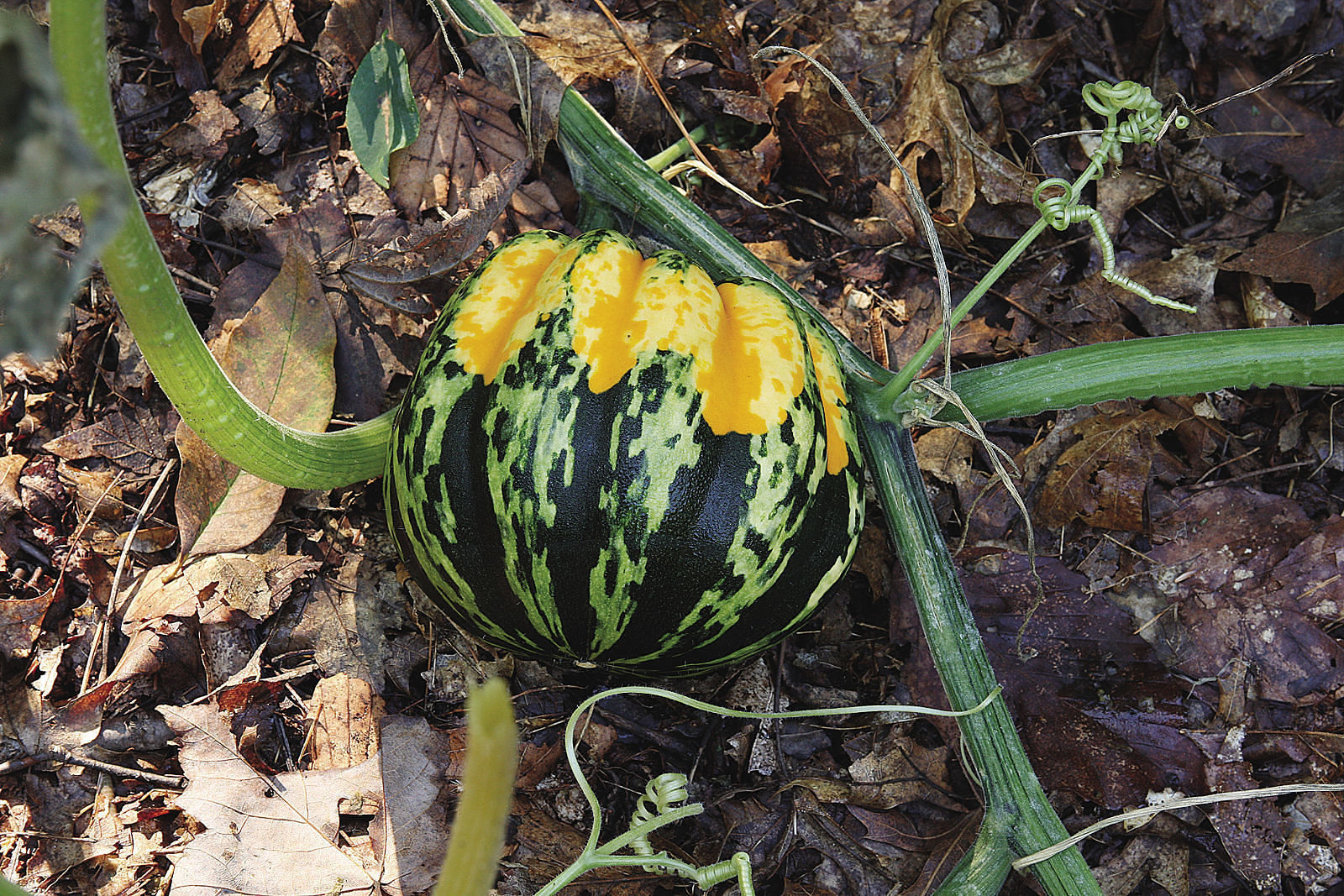 Offers heavy harvests on compact plants
Winter squash is a delicious end-of-season reward for those who have the room to let the vines take over their garden. There are bush varieties, but those come with a caveat: fewer fruit. 'Carnival', however, is considered a semibush plant, which produces good yields of medium-size, colorful squash. Each is uniquely flecked with shades of green, gold, yellow, and white. The fruit will have less yellow and gold and more green in high temperatures. This beauty is repeatedly named by gardeners as the best acorn squash for taste, with golden meat that is smooth, nutty, and sweet. In comparison to other types of winter squash, 'Carnival' sets fruit earlier in the season, too.
9. 'German Extra Hardy' garlic (d

ays to maturity:

100 to 120)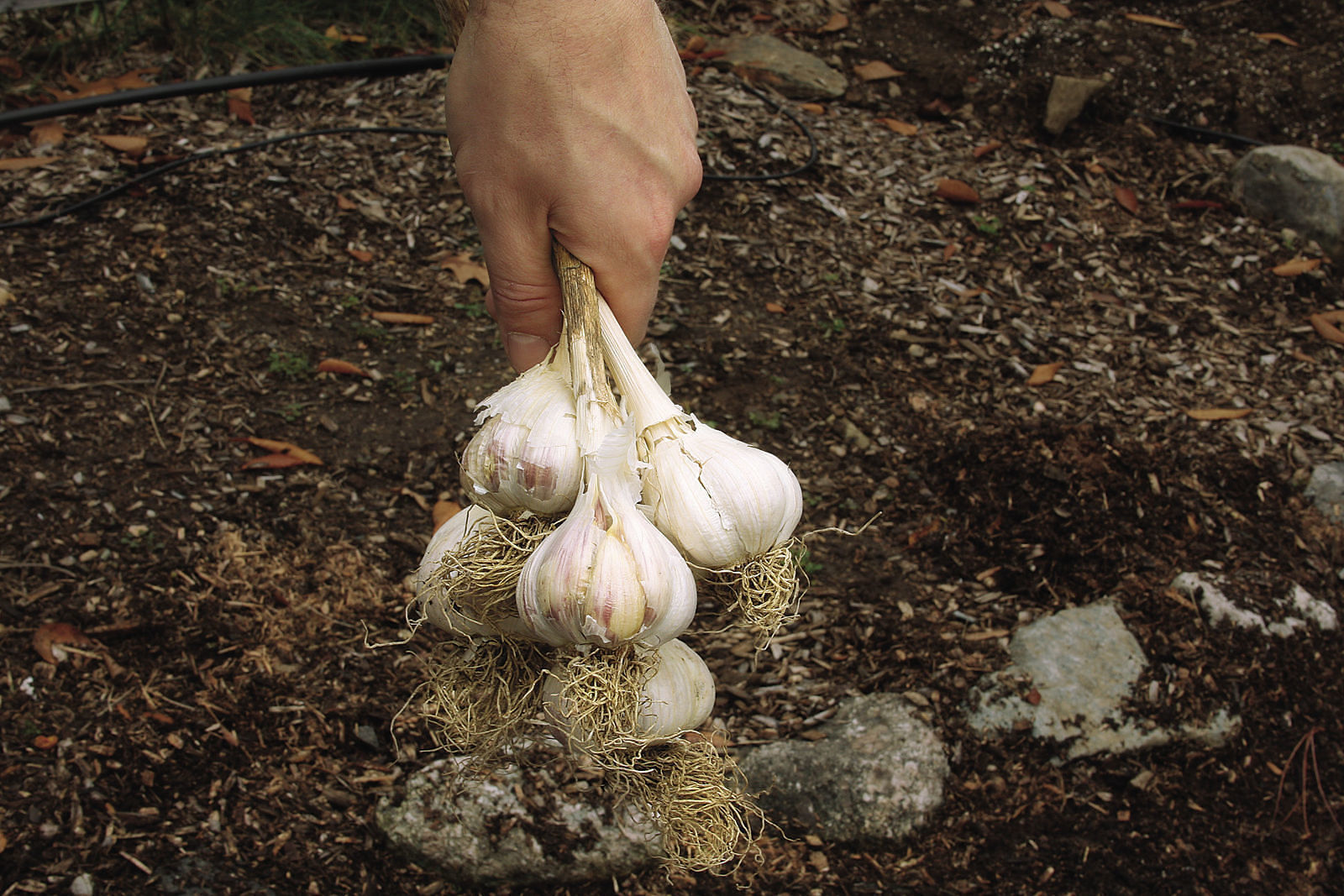 Overwinters better than other garlics
If you've ever lived in a hardiness zone chillier than Zone 7, you know that growing garlic can be a challenge because of frost heave. This vigorous variety is prized for its long roots that give it the ability to anchor newly planted cloves in the ground, allowing them to overwinter in cool climates without heaving. These large white bulbs pack a punch but aren't so spicy that they'll burn your taste buds. The bulbs, harvested the following summer, store well, too. You can count on 'German Extra Hardy' garlic to grow well in all but the southernmost parts of the United States.
10. 'Kennebec' potato (d

ays to maturity: 80 to 85)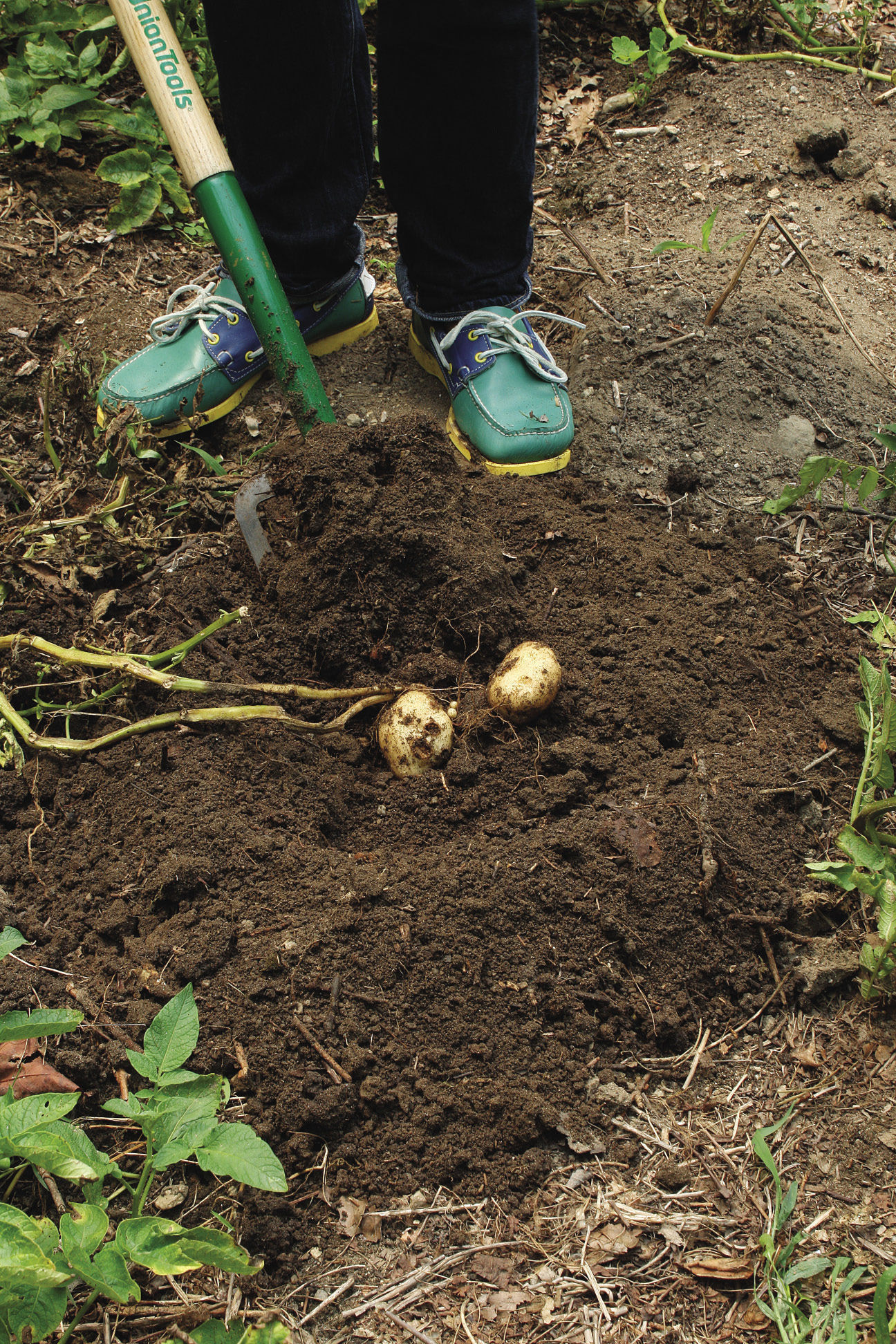 Avoids most diseases
Arguably the hardest crop for the home gardener to grow, potatoes are disease-prone root vegetables that always seem to disappoint. Enter the Incredible Hulk of potatoes, 'Kennebec', which truly is a tough-as-nails beast. The list of diseases that this potato resists reads like the alphabet: PVA (potato virus A), PVY (potato virus Y), PVS (potato virus S), PVX (potato virus X), blackleg, and late blight. The seed tubers of this variety can be planted earlier than most potatoes, sprouting and resisting rot despite cool soil temperatures. You can expect highly productive plants that yield loads of uniform, white-fleshed spuds.
---
Want a better garden? Forget the old wives' tales
Even if you grow the best of the best varieties, your vegetable-garden dreams may be crushed if you've bought into any of these commonly held myths.
"With row covers, you can plant out earlier."
This is not always true. You need to let the soil warm up inside your protective covering before planting inside it. The best way to determine if your soil is warm enough for transplants or direct sowing is to do the barefoot test. If you can place your bare feet on the soil for one minute without them being chilled, then you should be fine to plant.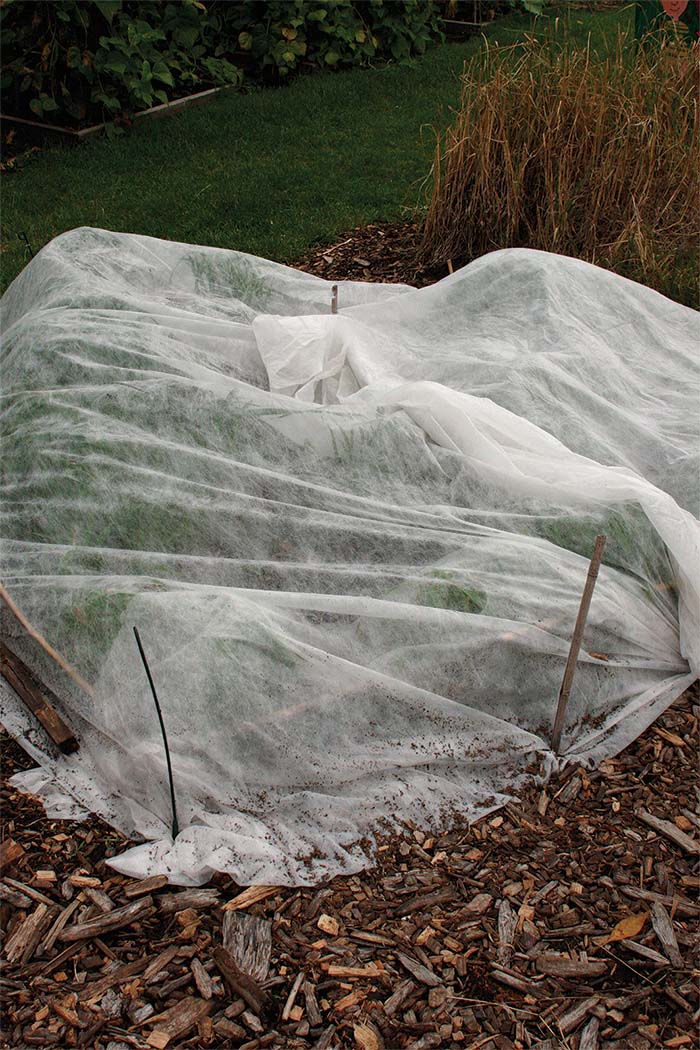 This is completely dependent on where you live. In the South, early varieties (such as 'Early Wonder' beet) are often better planted in fall when cool temperatures are more prolonged and consistent. So these early varieties technically produce late in the season.
 "Always direct-sow if the packet tells you so."
In reality, some crops, such as peas, squash, and cukes, benefit from bucking the rules. Classically, these veggies are sown into the soil because starting them in pots supposedly results in leggy plants that struggle to get established. But if they're started inside, they will produce sooner once they are transplanted outside. Just be sure to give the seedlings adequate light indoors (to prevent legginess), and be gentle with the roots when transplanting out.
---
Danielle Sherry is a senior editor, who expands her veggie garden each year to make room for even more tough veggies.
Photos: Danielle Sherry; courtesy of Southern Exposure Seed Exchange; Brittany Leandra; courtesy of Sandra Merrill; and Kerry Ann Moore
View Comments