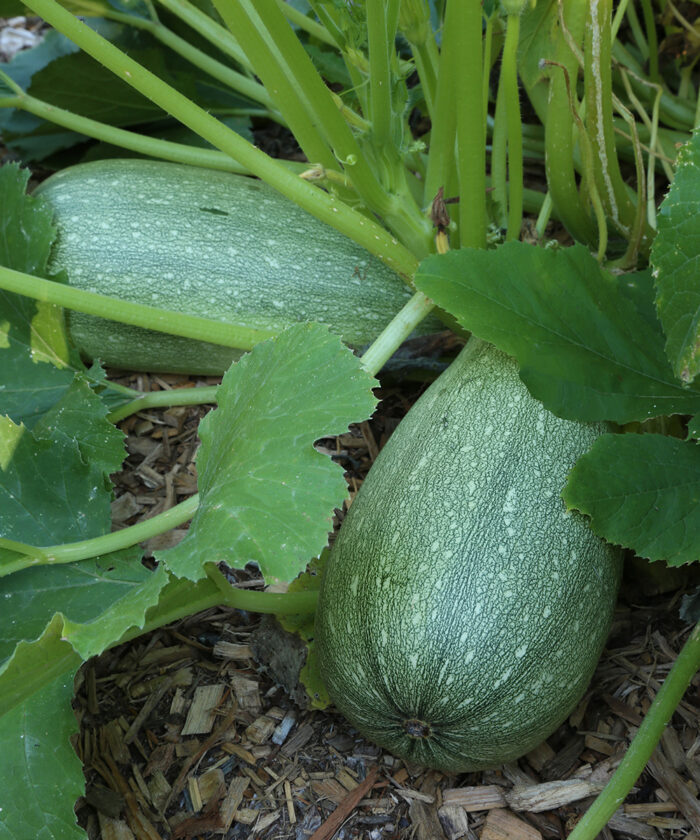 Some of us veggie gardeners are blessed with several acres, but some of us have smaller yards to work with. Some of us may even be limited to just a tiny patio or balcony. There's no need to despair, though; there are many fabulous veggie varieties that will produce bountifully even in the smallest of spaces. Containers come in many shapes and materials, from fabric pots to glazed or plain terra-cotta pots to wooden boxes to galvanized metal buckets and troughs. All can be fine choices.
Whatever you choose, there are a few key points to be aware of when container gardening with edibles:
1. Don't skimp on container size if you can help it (bigger generally works out better).
2. Make sure your pots have ample drainage.
3. Use rich, well-amended organic soil.
4. Be sure to place your containers in a sunny location (six hours or more of sunshine is ideal).
5. Water your veggie plants regularly. Then get ready for the feast!
Below are some of my favorite compact veggie plants with smaller produce that are ideal for growing in containers.

Tomatoes
'Bloody Butcher'
'Bloody Butcher' is a sensational, delicious early tomato. Vigorous potato-leaf plants yield abundant clusters bearing five to nine fruits per cluster. Each deep red tomato is 2 inches in diameter, weighs about 4 ounces, and has a rich, classic flavor like an heirloom. Highly productive and indeterminate, this is a great tomato choice for cooler summers. Harvest your first 'Bloody Butcher' tomatoes just 55 days after planting.
'Orange You Glad'
The medium-size, globe-shaped orange fruits average 6 to 7 ounces, have a good firm texture, and have a mild flavor—sweet with a little acidity. The vigorous, bushy plants are very productive and are perfect for containers or small spaces. This is a delicious tomato, just like its parent 'Orange Blossom'. It's a determinate type; you'll harvest lots of delicious orange tomatoes 65 days from transplant.
'Dancing With Smurfs'
This is a super tasty and quite unique red cherry tomato with dark purple blushing on its shoulders. It looks gorgeous in the garden and in salads. It has disease-resistant purplish foliage and is easily grown in a container. Highly productive, 'Dancing With Smurfs' yields abundant, flavorful snacking tomatoes. This tomato hails from the same breeder who brought us the deliciously intriguing 'Green Zebra'. It's indeterminate; harvest fruit 65 to 70 days from transplant.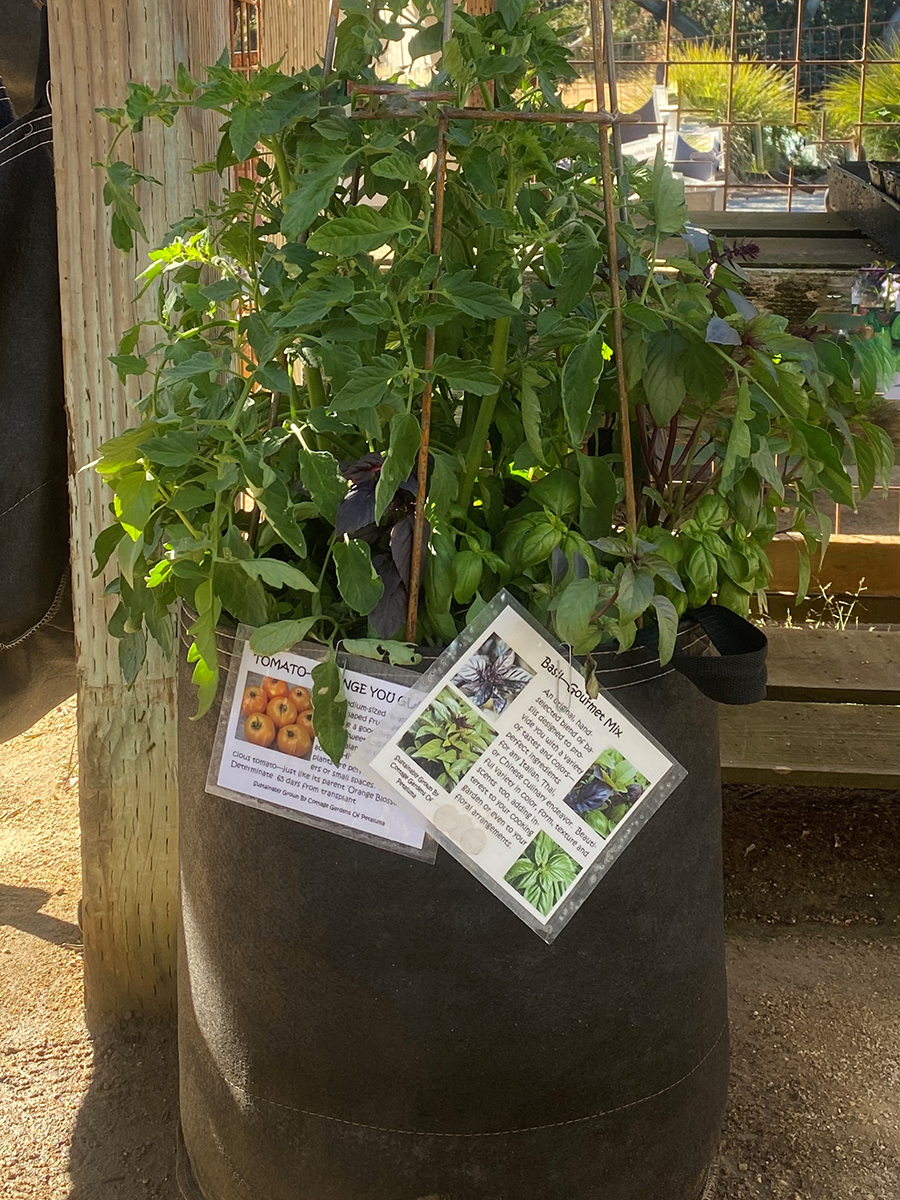 Peppers
'Friariello Di Napoli'
This is a famous heirloom frying pepper from Naples, Italy. A beautiful plant, it produces beautiful, small, slender, cone-shaped peppers that are perfect for frying or pickling and are renowned for their sweet, distinctive flavor. The plants are extremely productive, so you will get plenty of delicious fruit all summer. Fruits will ripen 80 days from transplant.
'Cupid'
'Cupid' is the cutest little bell pepper you could ever grow! Compact, well-branched plants are laden with smooth, sweet, slightly pointed miniature bell peppers. They average 2 inches tall and almost 2 inches wide. They can be harvested green from 55 days onward but are particularly sweet and extraordinarily delicious when fully mature, ripened, and red—around 75 days from transplant.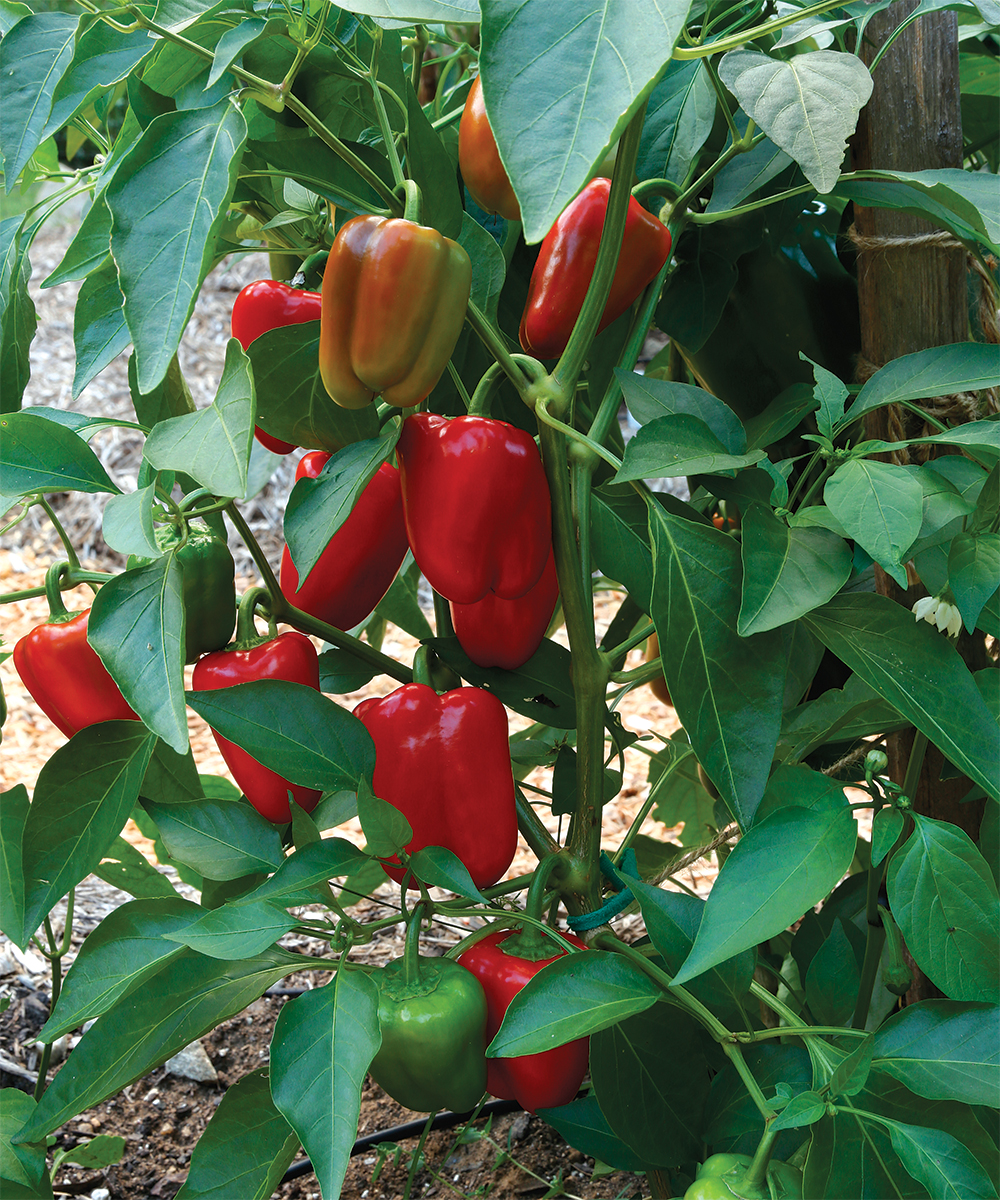 Cucumbers
'Green Finger'
Also sold as 'Green Fingers', this Persian cucumber has thin, tender skin, exceptional flavor, and a small seed cavity. It is perfect for salads, slicing, juicing, and more! Reaching a slender 8 to 10 inches long when fully mature, 'Green Finger' is even better when picked younger and smaller—while still in its "Persian" phase. A wonderfully high-yielding, great-tasting, high-quality cucumber, this plant grows well in a container. Harvests begin within 60 days of planting.
'Parisian Pickling'
'Parisian Pickling' is the original French gherkin or cornichon pickler first grown in in the United States in 1892. This vigorous plant yields abundant, tiny, sweet cucumbers that are perfect for making tiny, sweet, crunchy pickles. They are great for fresh eating in the garden, too, and they look adorable adorning a salad. Start harvesting these tasty little heirloom cucumbers 60 days from transplant.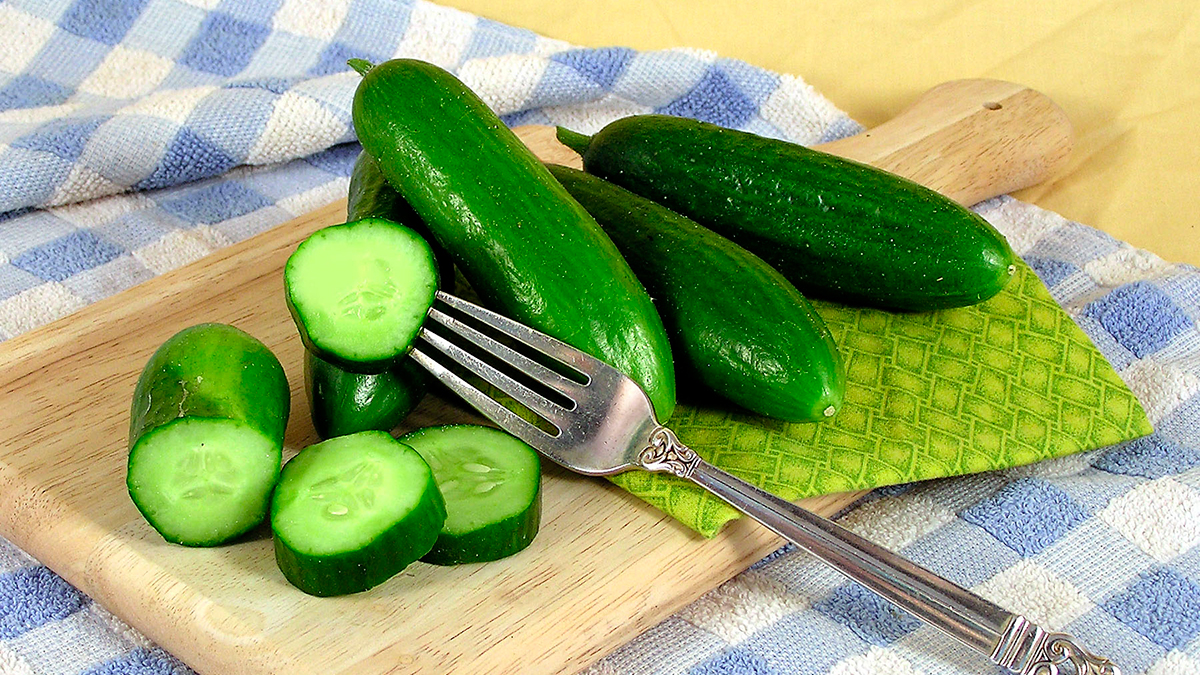 Lettuce
'Cegolaine'
'Cegolaine' is a delightfully dainty, bronze-red, miniature butterhead lettuce with great disease resistance. It has an excellent sweet flavor and an awesome texture, whether it's grown in spring, summer, or fall. Uniform, dense heads can be grown to full size and harvested whole around 50 days from transplant, or baby leaves can be plucked earlier still to enjoy in salads.
'Breen'
'Breen' is the best compact romaine lettuce you can grow! A beautiful, tasty, cold-hardy variety, 'Breen' forms a colorful and very dense, tight head of crunchy lettuce just 45 days from transplant. It tastes even better when not mature; baby leaves can be harvested earlier still. Averaging 8 inches tall, it doesn't become oversize quickly, and its bronze-red leaves with apple green ribbing look very attractive in your garden.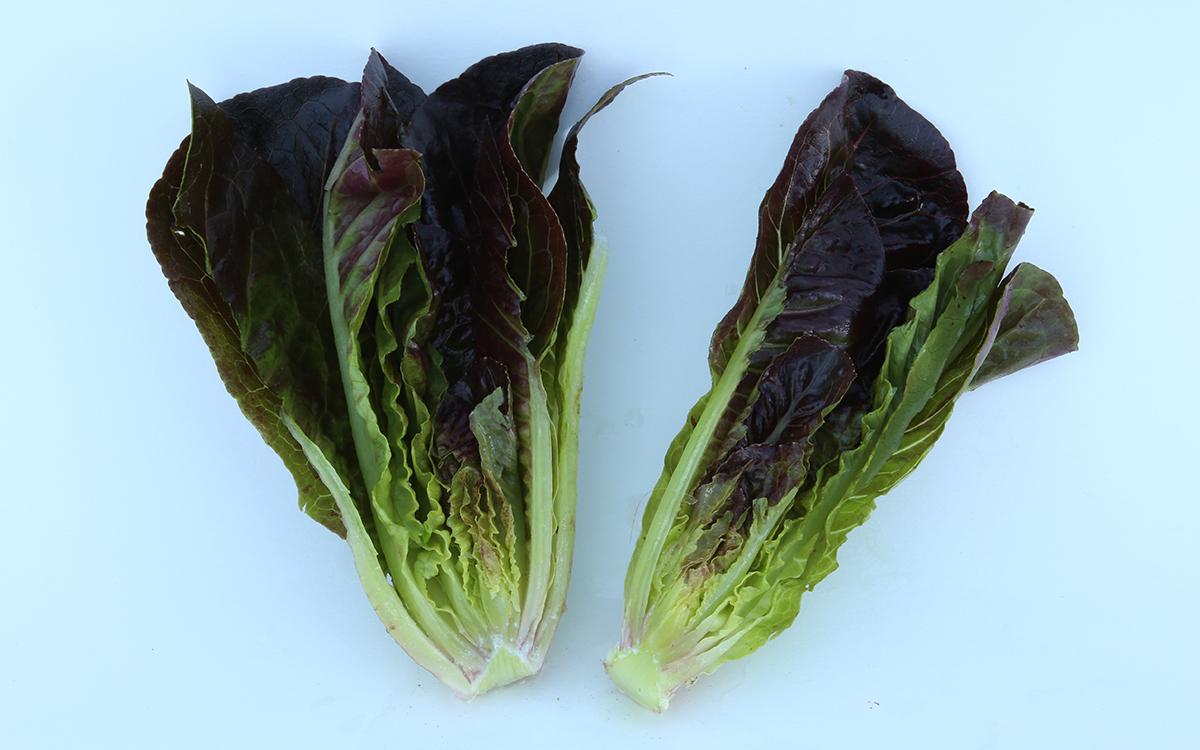 Summer Squash
'Zephyr'
This delicious, slender squash is beautifully colored, with a bright yellow body and green blossom ends, making it as attractive in the garden as it is on the dinner plate. Harvest your 'Zephyr' squash young when it measures 4 to 6 inches long for the most delicious nutty taste and best texture. This fast-growing, open plant is tidy in habit and produces just 54 days from transplant.
'Magda'
'Magda' is a delicious, tender squash with a hint of nuttiness to its flavor. The pale green fruit is produced by high-yielding, disease-resistant, tidy plants that are great for container growing. Plants produce steadily over a long period. 'Magda' tastes excellent fresh or cooked; the squash is so full of flavor that you can enjoy it plain, just sprinkled with a little salt. Harvest begins 50 days from transplant.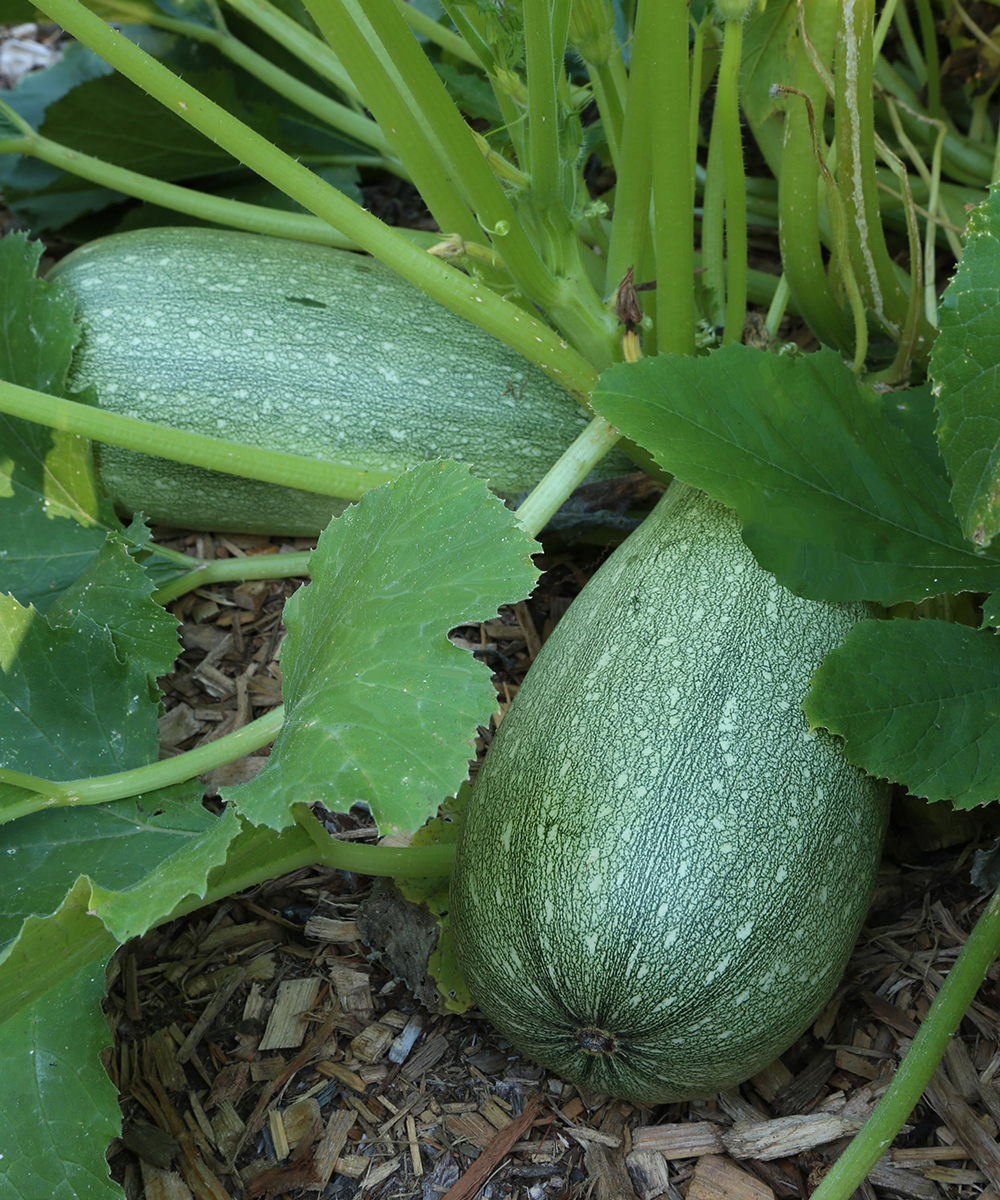 Eggplant
'Patio Baby'
'Patio Baby' is ideal for containers but completely at home in any veggie garden. This compact variety provides early and abundant yields (between 25 and 50 eggplants per plant) of 2- to 3-inch-long, egg-shaped, deeply purple fruit on plants no taller than 24 inches tall. Deliciously mild and perfect for grilling, frying, and smothering with parmesan, 'Patio Baby' definitely deserves its place as an All-America Selections winner. It takes 45 days to harvest.
'Fairy Tale'
More slender, more petite, and more beautifully colored than your standard eggplant, 'Fairy Tale' is incredibly high yielding. Beautiful, 2- to 4-inch-long, purple- and white-striped fruits are borne abundantly on compact 18- to 24-inch-tall plants. They have a wonderful flavor, silky texture, minimal seeds, and zero bitterness. An excellent choice for container growing, 'Fairy Tale' will produce lots of eggplants over a long season, starting 68 days from transplant.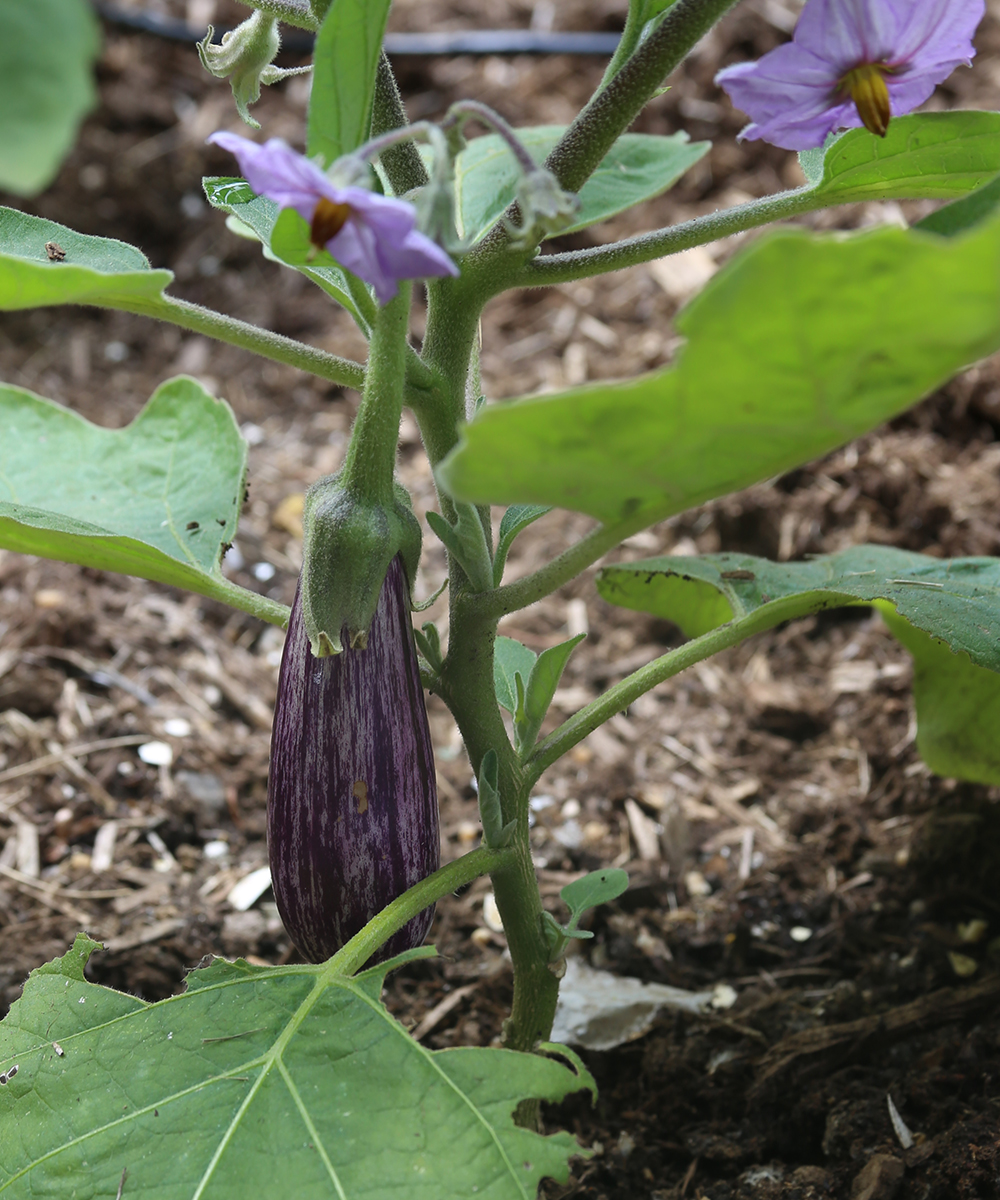 —Fionuala Campion is the owner and manager of Cottage Gardens of Petaluma in Petaluma, California.
View Comments