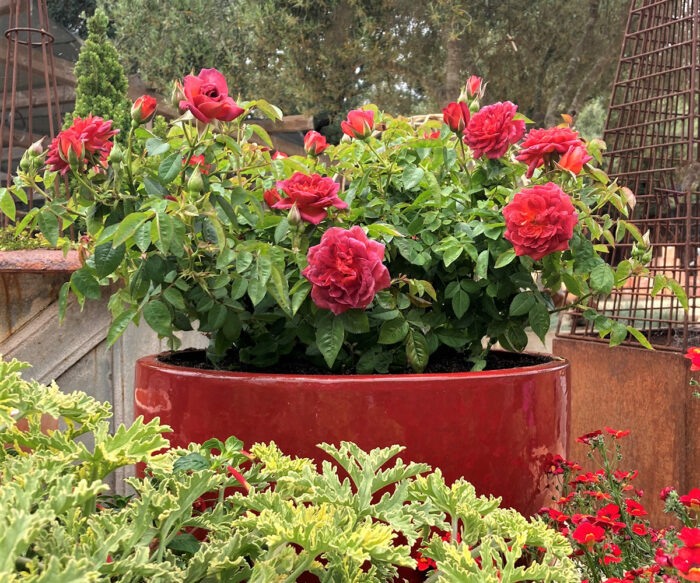 Velvety petals, pleasing forms, spectacular colors, and intoxicating fragrances make roses the loveliest flowers a gardener can grow. Roses are simply gorgeous adorning the flower garden and are even more delightful when filling up a summer bouquet. If you think you need a spacious landscape to grow these floriferous beauties, think again! Gardeners confined to a sunny deck, patio, balcony, or other similarly tight space can achieve astonishing success when armed with the perfect pots, good soil, and the best varieties of roses for containers.
There are roses for almost every location and so many types to choose from—hybrid teas, floribundas, climbers, ramblers, ground covers, tree roses, and more—and they're surprisingly easy to grow. Give roses six to eight hours of full sun, rich, well-drained soil, regular water and a trusty feeding schedule, and you'll get months of striking and colorful blooms. Yes, there's pruning and deadheading and possibly the occasional troubleshooting for pests or diseases, but roses are so ridiculously rewarding that they're well worth the effort.
Almost any rose can be grown in a container, but the best success is achieved if you plant your regular-size rose in a very large container (think horse trough or a half–wine barrel). The other option is to choose a rose variety with a polite habit—think miniature roses, polyanthas, patio tree roses, one of the shorter floribundas, or a less rambunctious climber. Low-growing ground cover–type roses can even billow happily from hanging baskets and window boxes.
Top-performing roses for containers
Here are my top picks for container-grown roses in Northern California. These varieties are especially suited to cramped spaces and our challenging climate.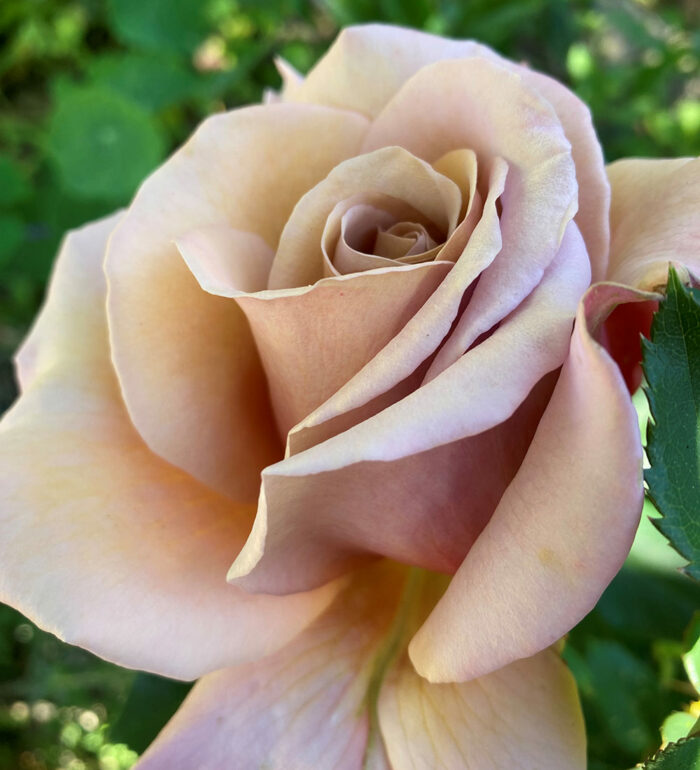 Koko Loko™ floribunda rose
(Rosa 'WEKbijou', Zones 5–10)
This is my all-time favorite rose, so even if my gardening was suddenly curtailed to one pot on a tiny balcony, I would somehow find a way to grow this 3- to 4-foot-tall and 2- to 3-foot-wide selection. This handsome, bushy floribunda is mostly known for its big, ruffled, milk-chocolate-lavender-colored flowers. And it gets bonus points for being fragrant!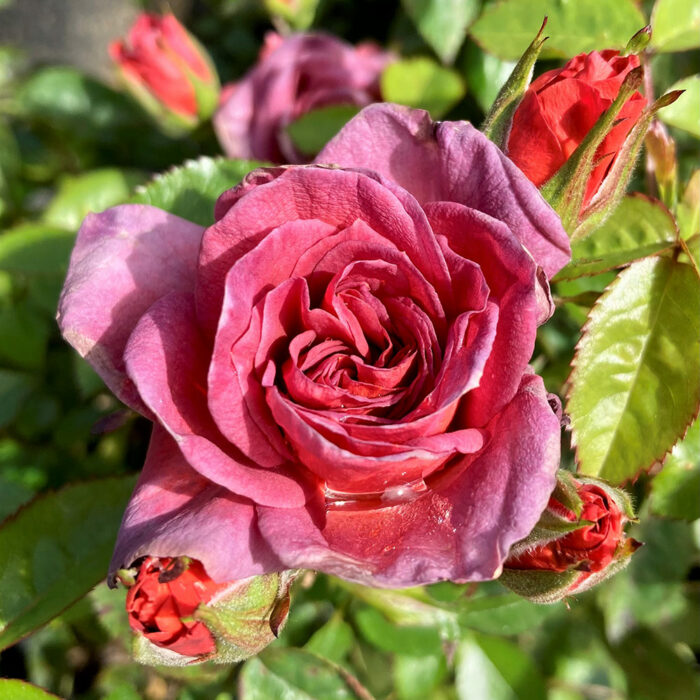 Midnight Fire™ miniature rose
(Rosa 'WEKboulette', Zones 4–10)
Staying under 2 feet tall and wide, Midnight Fire™ thrives in a container as tidy as 18 to 20 inches wide and can even be grown in a window box. With its bushy growth habit and its petite, deep green leaves making the perfect backdrop for the charming clusters of softly fragrant, smoky-orange-purple blooms, this cutie is easy to care for and almost constantly in bloom.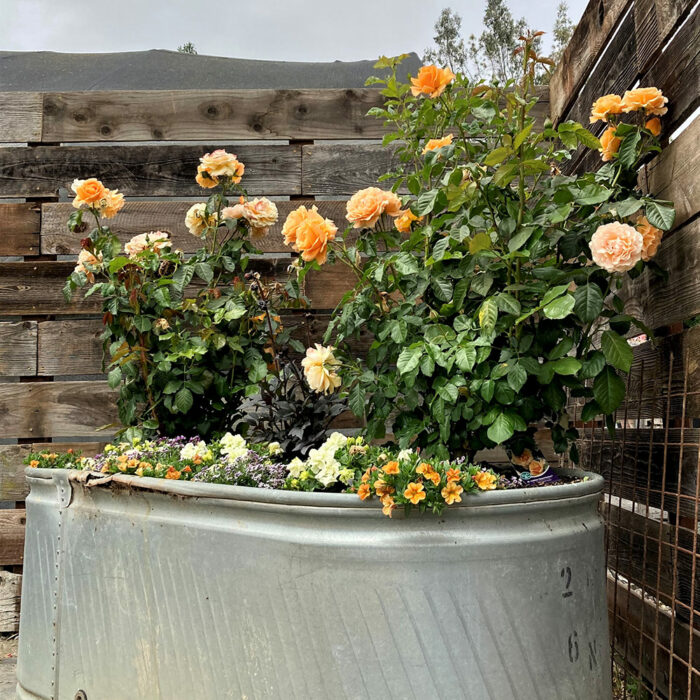 Golden Opportunity™ climbing rose
(Rosa 'WEKausujucton', Zones 5–10)
Yes, a large container is vital for this stunner to achieve its full 8- to 10-foot vertical potential. But for nonstop production of gorgeous, almost glowing, golden yellow, wonderfully fragrant, bouquet-worthy blooms, Golden Opportunity™ is a winner. Lush, deep green, disease-resistant foliage is the icing on the cake.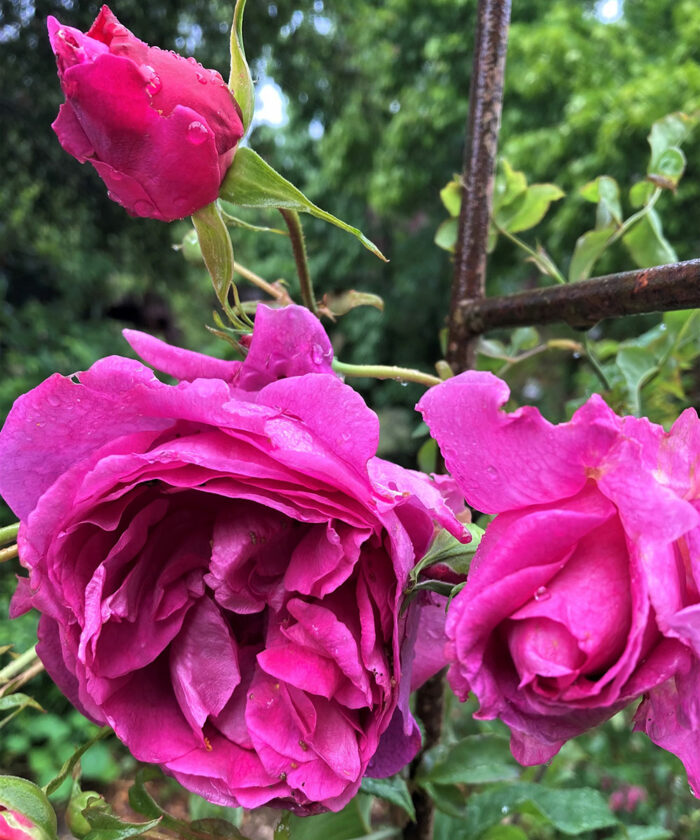 'Young Lycidas' English rose
(Rosa 'Young Lycidas', Zones 4–10)
The large, deliciously fragrant, deeply cupped flowers of this rose are an outstanding blend of deep pink, magenta, and red. The petals tend to fade toward silvery purple right before they drop, leaving a charming cascade of colorful confetti on your patio. This reliably compact David Austin English rose is a repeat bloomer and stays under 4 feet tall and wide, making it perfect for a deep (20 to 22 inches) terra-cotta pot.
Tips for growing roses in containers
Container-grown roses can live contentedly for years when given what they need. What they need is exactly what a rose grown out in the landscape needs: full sun (six to seven hours), regular watering, and fertilizing. The other critical item is a pot with ample drainage filled with a rich, organic, moisture-retentive potting soil. The following are a few additional tips for success.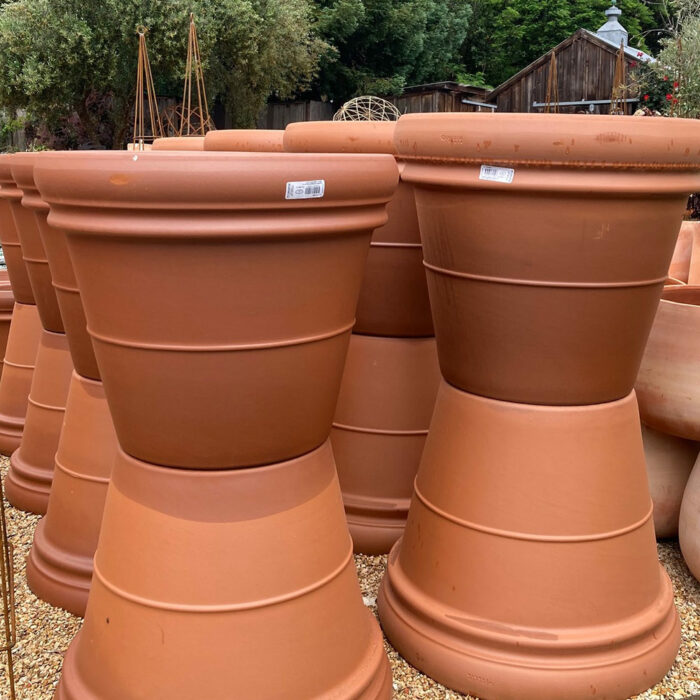 1. Choose an appropriately sized container
You'll need a pot large enough to accommodate your particular rose's growth and mature size. This means both its leafy, flower-filled top growth and its root system. This vessel needs to be spacious enough to keep the temperature, nutrient, and moisture levels relatively even without constant monitoring. Most roses have deep roots, so choose a tall pot (2 to 3 feet) whenever possible. Terra-cotta clay pots make your watering chores easier by staying cooler and holding moisture longer than plastic pots. Plant your rose into organic potting soil and water regularly, keeping the soil moist but not wet by waiting until the top inch is completely dry before watering again.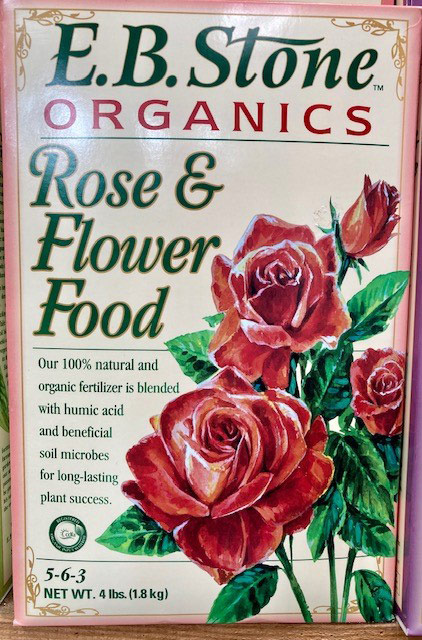 2. Don't scrimp on the fertilizer
For any rose to grow and bloom vigorously, regular fertilizing is vital; this is particularly true for container-grown roses. Apply a balanced, organic rose fertilizer every four to six weeks throughout the growing season, beginning in late winter and stopping six weeks before the last average frost date for your area.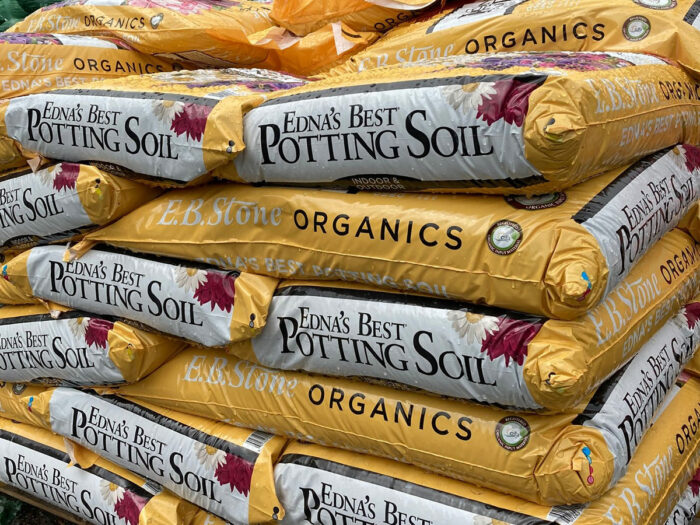 3. Remember to prune and repot
Prune your container-grown rose as you would any other rose, and deadhead often for a nonstop flower show. Your rose should be repotted every three to four years, as the nutrients in the growing medium will have been exhausted and salt buildup from the fertilizers will have occurred. The best time to repot is in midwinter, when your rose is dormant. Prune the top growth first, and then pull the rose gently from the container, throwing the spent soil on the compost pile. Wash the container, and prune the longest roots off a bit to make replanting easier. Refill the pot using completely fresh, nutrient-rich potting soil. Replant your rose and water it in well. Your container-grown rose will reward you by flushing out with lush, healthy new foliage and abundant spring and summer blooms.
To read more about roses, check out The Best Roses for Your Garden.
—Fionuala Campion is the owner and manager of Cottage Gardens of Petaluma in Petaluma, California.
Photos: Fionuala Campion
View Comments