Design
Great Container Plants for Spring
A list of the most dependable options to carry your pot into and through the next season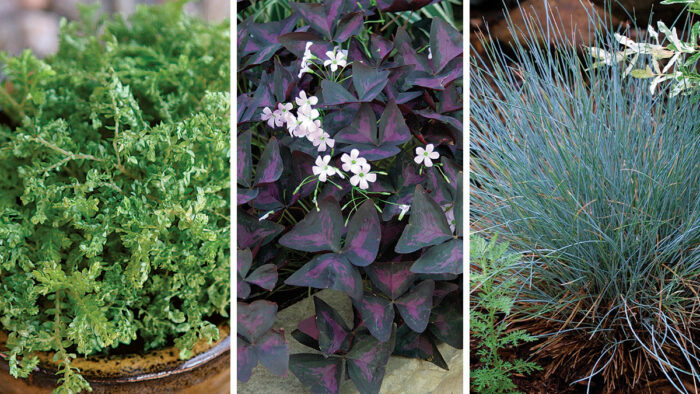 It is next to impossible to pick my favorite spring plants for containers. So I imagine that my greenhouse is on fire: If I only had time to grab an armload of plants, what would I take? I'd grab the most dependable plants to carry me into and through the next season. Topping my list of must-haves are perennials with a long history of performance; grasses that stay neat and tidy year-round; and creeping, pettable ground covers with persistent foliage.
Golden oregano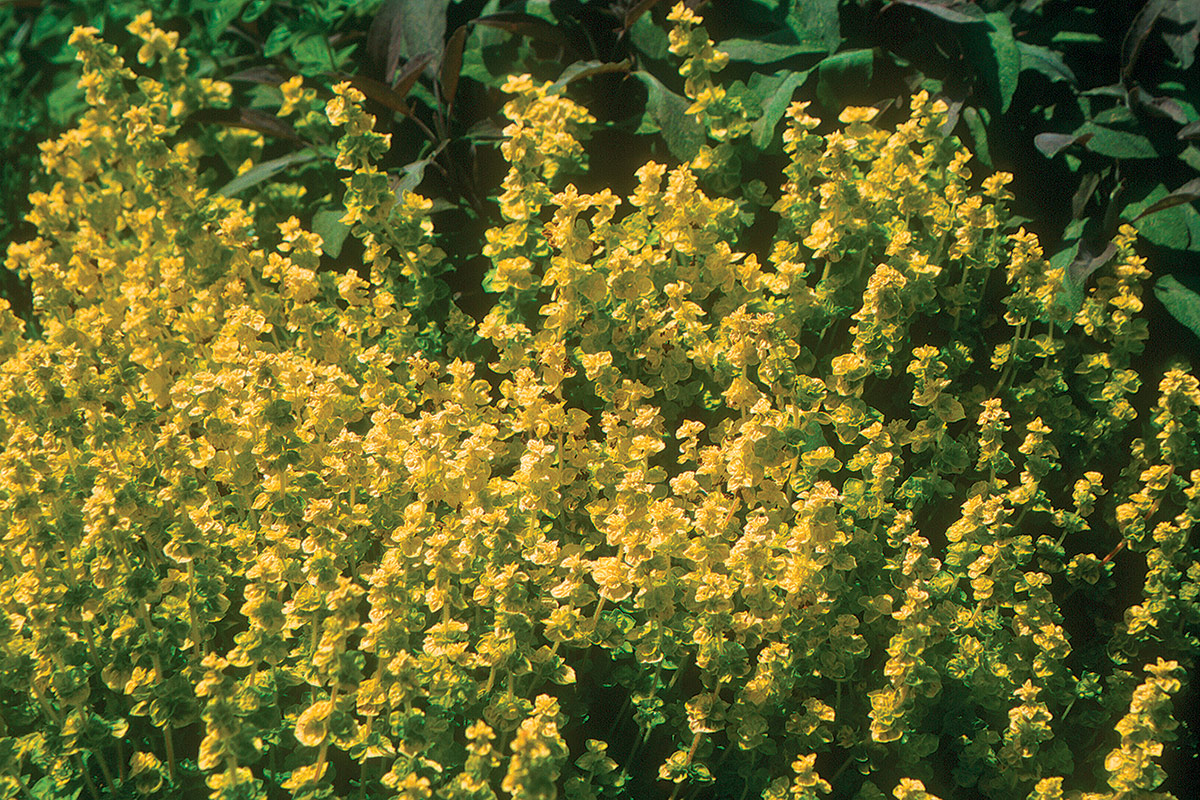 Name: Origanum vulgare 'Aureum'
Zones: 4–9
Conditions: Full sun
This herb is indispensable in my sunny containers. When situated under larger plants, golden oregano covers the pot like a blanket and lights up the underplanting like a lightbulb. Its golden foliage also provides a wonderful herbal fragrance.
'Ogon' Japanese sweet flag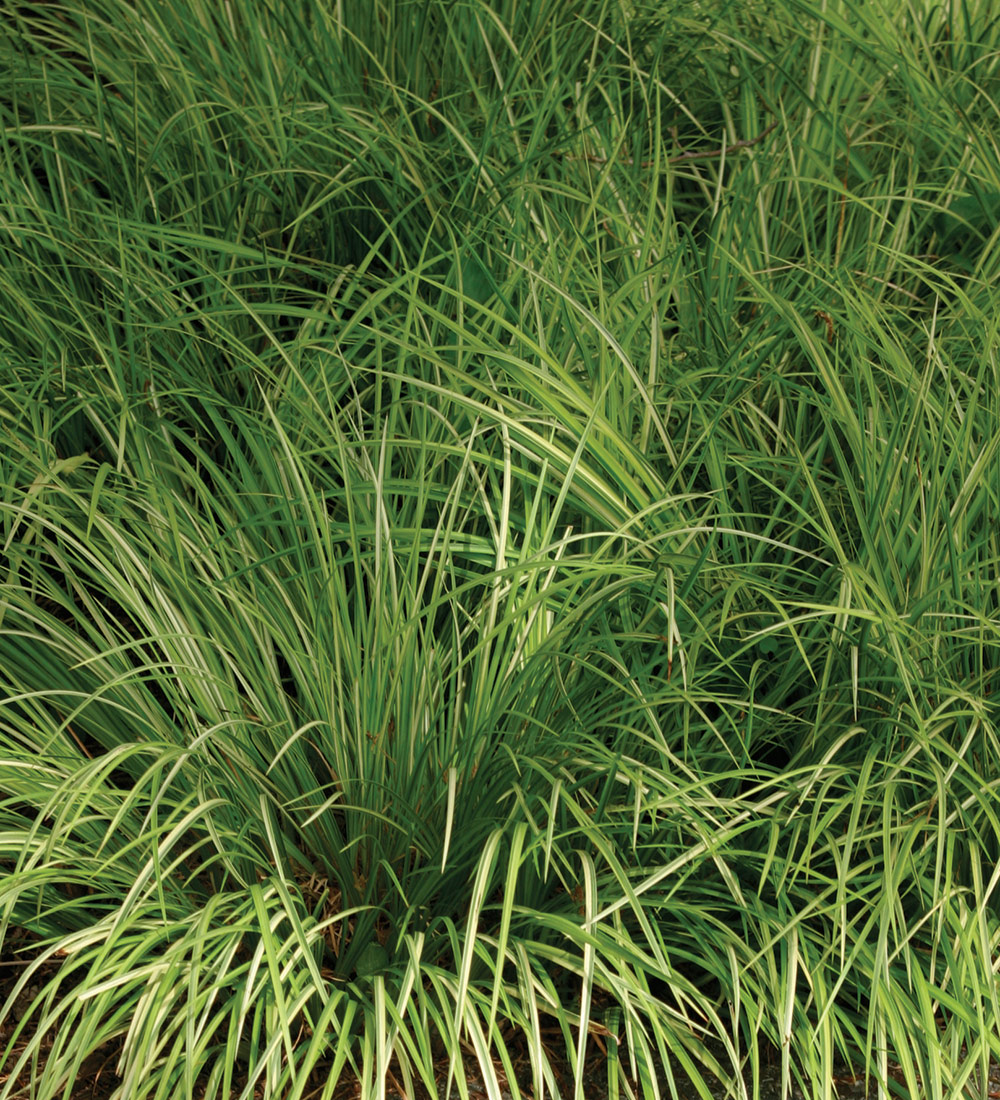 Name: Acorus gramineus 'Ogon'
Zones: 6–9
Conditions: Partial shade
Persistent foliage, even in winter, makes Japanese sweet flag a great plant for containers where there is ample moisture. It can even be grown in pots without drainage holes, opening up more possibilities for its use. 'Ogon' seems to be the most evergreen in the family and finds its way into many of my arrangements.
Golden globes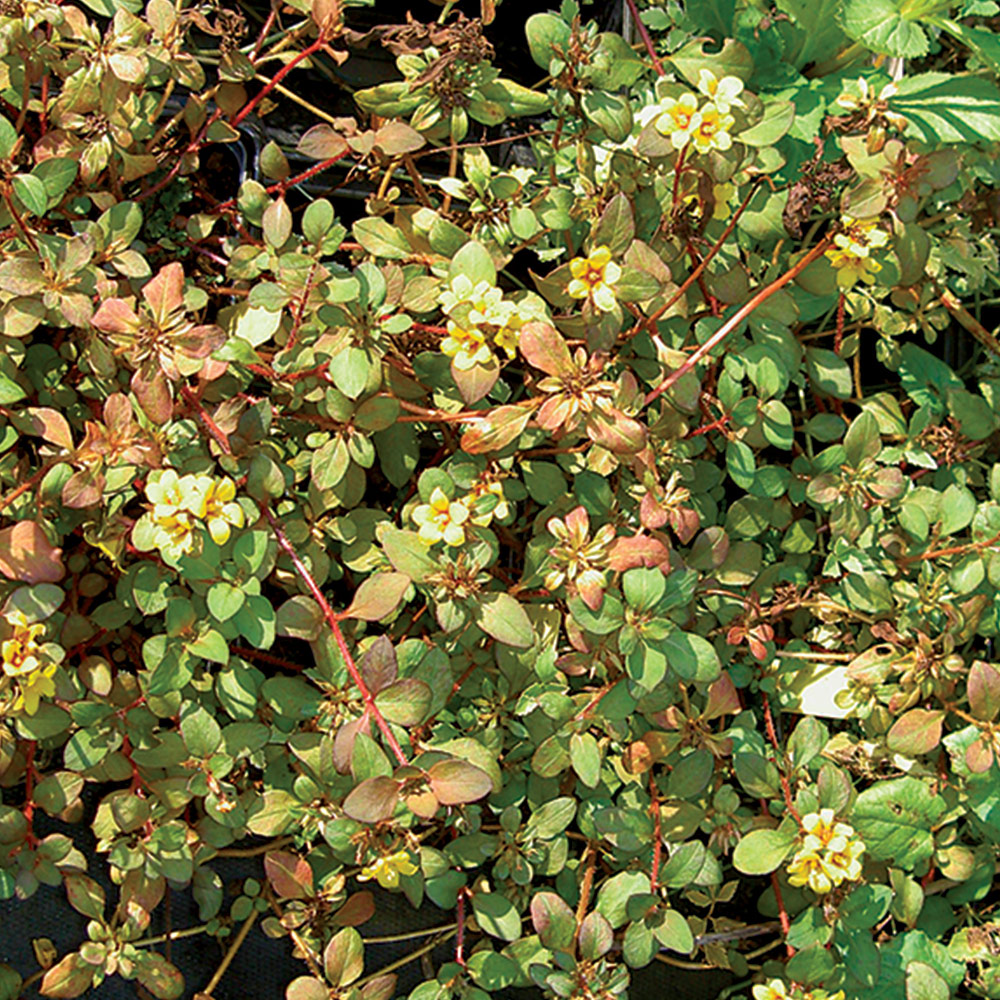 Name: Lysimachia congestiflora and cvs.
Zones: 6–9
Conditions: Full sun to partial shade
Golden globes are perfect beneath the larger plants in my containers, covering the soil with their thick, flat growth and outlining the other colors in my arrangements with their gorgeous chartreuse leaves. Adding to the attractive, fine foliage are the lovely yellow flowers.
'Southern Comfort' heuchera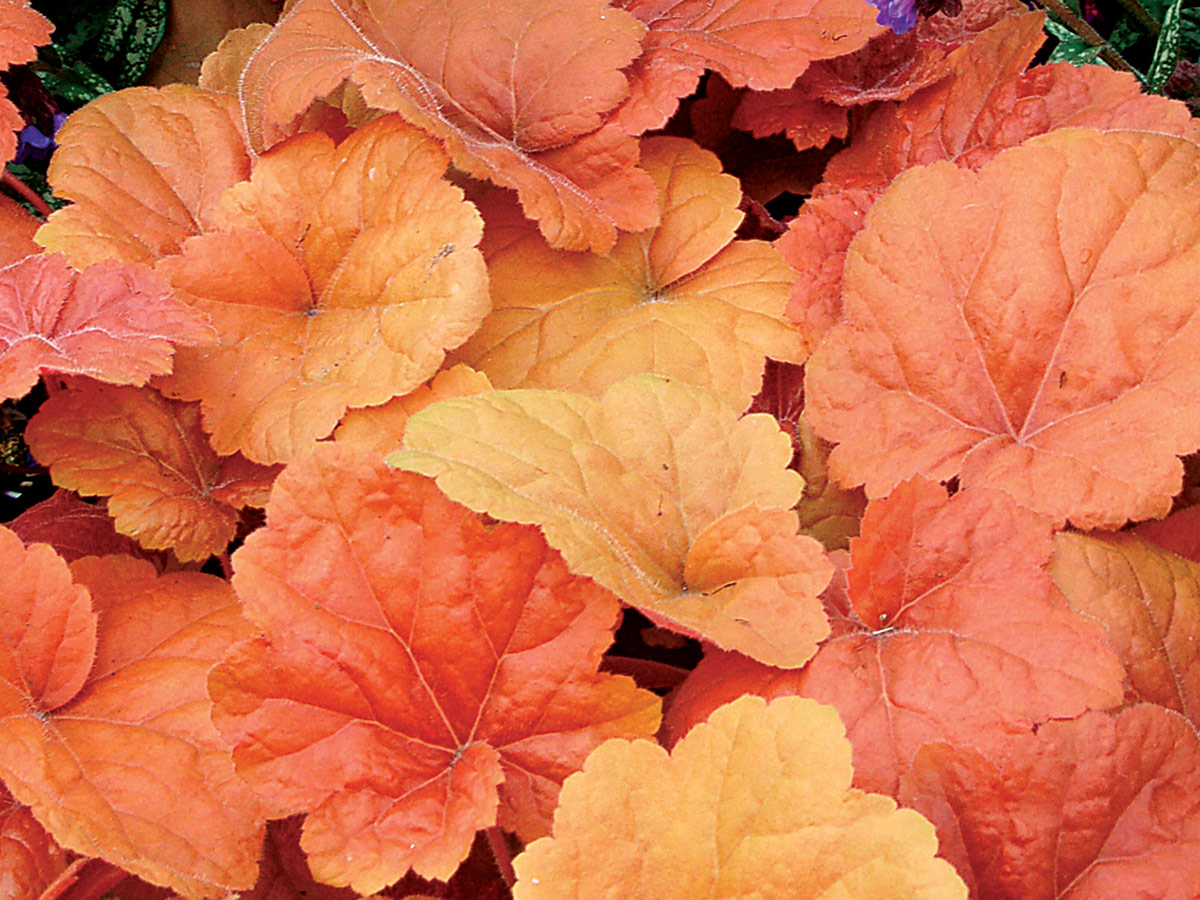 Name: Heuchera 'Southern Comfort'
Zones: 4–9
Conditions: Full sun to partial shade
I had the pleasure of dreaming up the name for this plant. When asked by breeder Dan Heims what I thought of this heuchera, I said that it looked like a pillow or a comforter, so why not call it 'Southern Comfort'? This bushy plant supplies dependable foliage and remarkable color variation. It complements and outlines other plants, fills in all the cracks and crevices, and allows an arrangement to reach its highest potential.
Spikemosses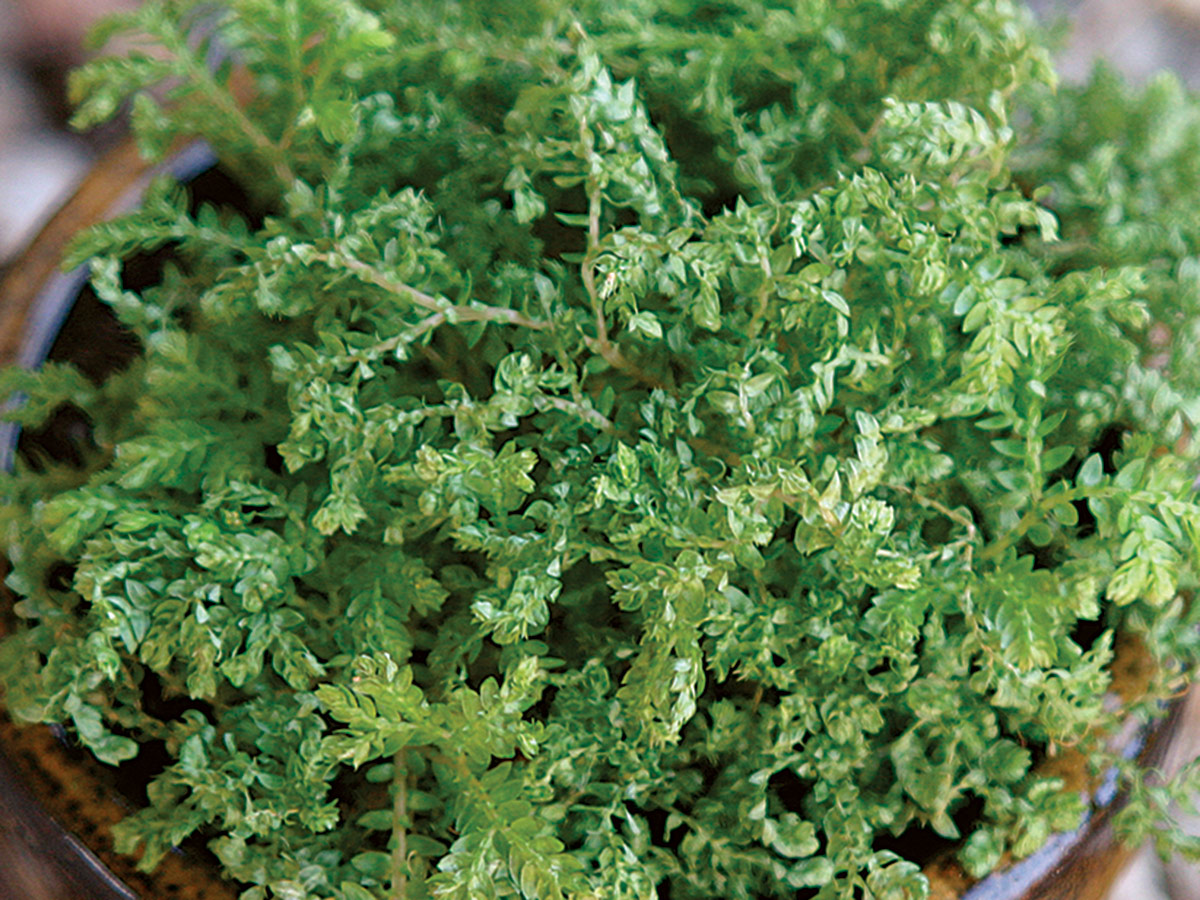 Name: Selaginella spp. and cvs.
Zones: 8–11
Conditions: Partial to full shade
Spikemosses are easy-to-grow, pettable shade plants, great for using in tabletop containers and for cascading out of virtually all others. They're wonderful as a soil cover because of their unique fernlike tendrils. With their cushiony habit, nothing else seems quite as lush and attractive.
Purple shamrocks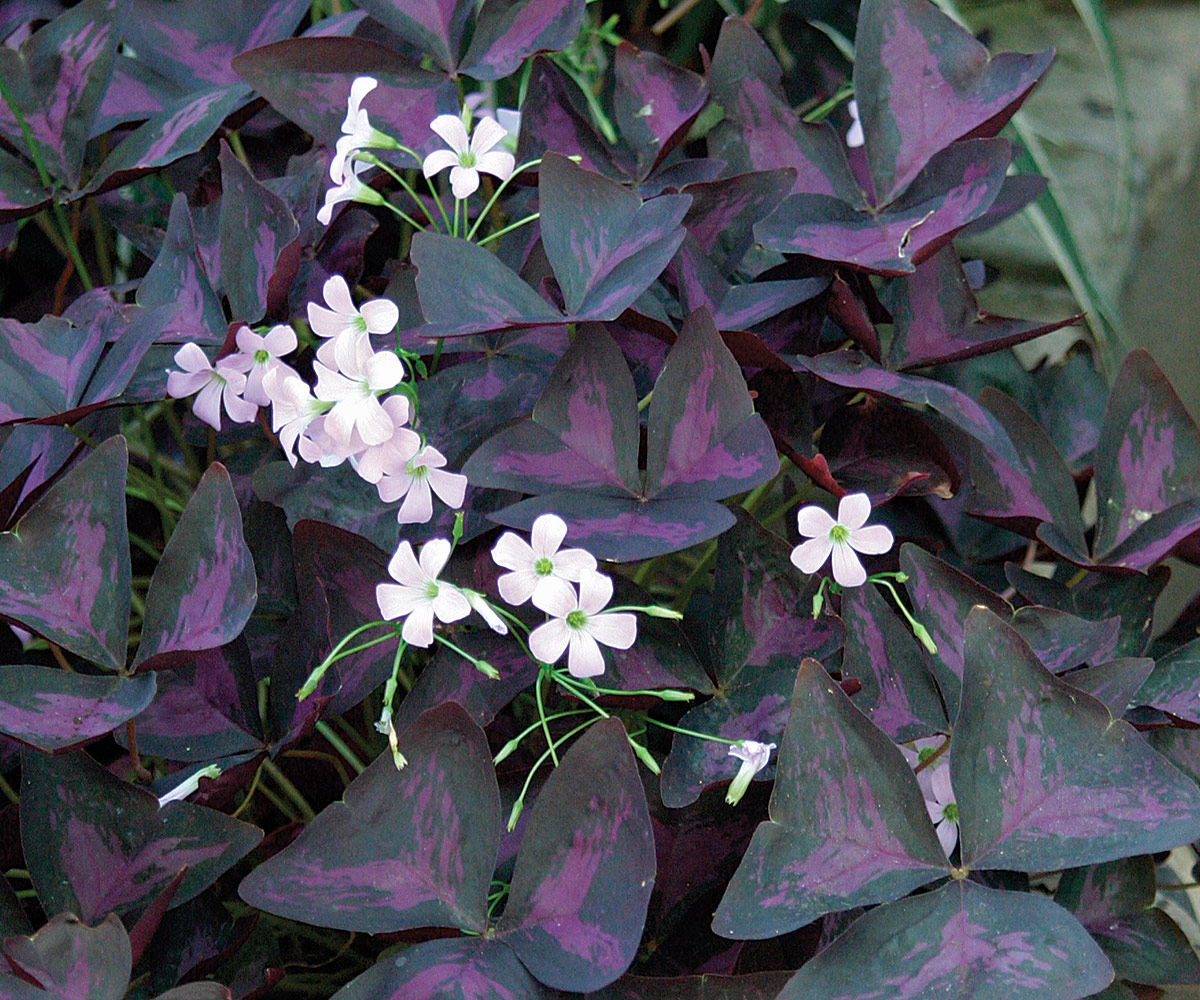 Name: Oxalis triangularis and cvs.
Zones: 6–10
Conditions: Full sun to partial shade
There are numerous colorful oxalis varieties that can complement a broad array of plants in all sorts of shady containers. My favorites are rich, dark purple varieties that seem to go with most of my other shade-loving plants.
Japanese painted fern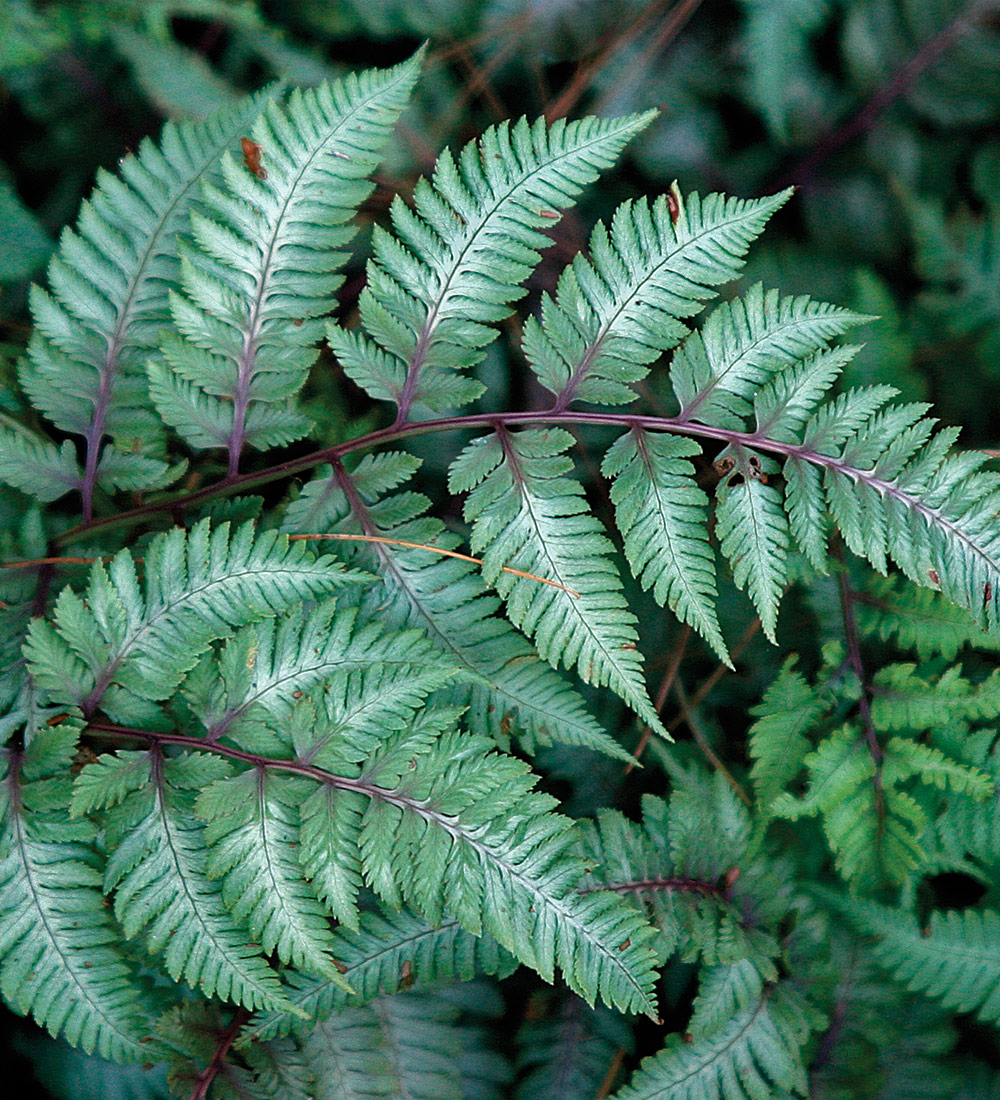 Name: Athyrium niponicum var. pictum
Zones: 5–8
Conditions: Partial to full shade
Made for the shade, the fine-textured foliage of this fern is perfect for separating and defining the larger leaves of its neighbors. The silvery color of Japanese painted fern goes well with everything. Use the rich purple veins found in most varieties to complement the foliage of darker-leaved plants.
Black mondo grass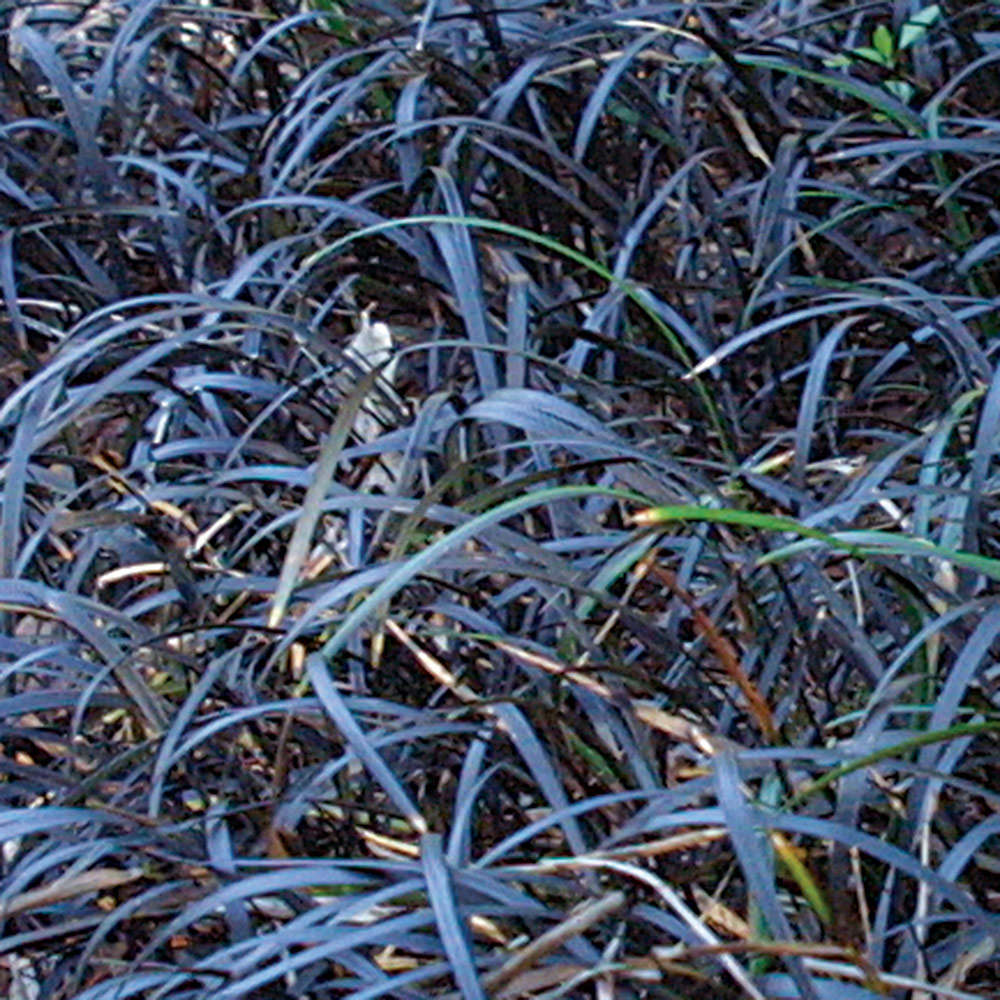 Name: Ophiopogon planiscapus 'Nigrescens'
Zones: 6–11
Conditions: Full sun to partial shade
I previously thought of black mondo grass as agonizingly slow to grow—and still do sometimes—so I changed the way I use it. Small containers need small plants. The miniature habit of black mondo grass makes it most useful in tabletop designs, where its size and jet black leaves can be appreciated. It goes perfectly with Rex begonias (Begonia cvs., annual), heucheras, and Japanese painted fern.
'Bull's Blood' beet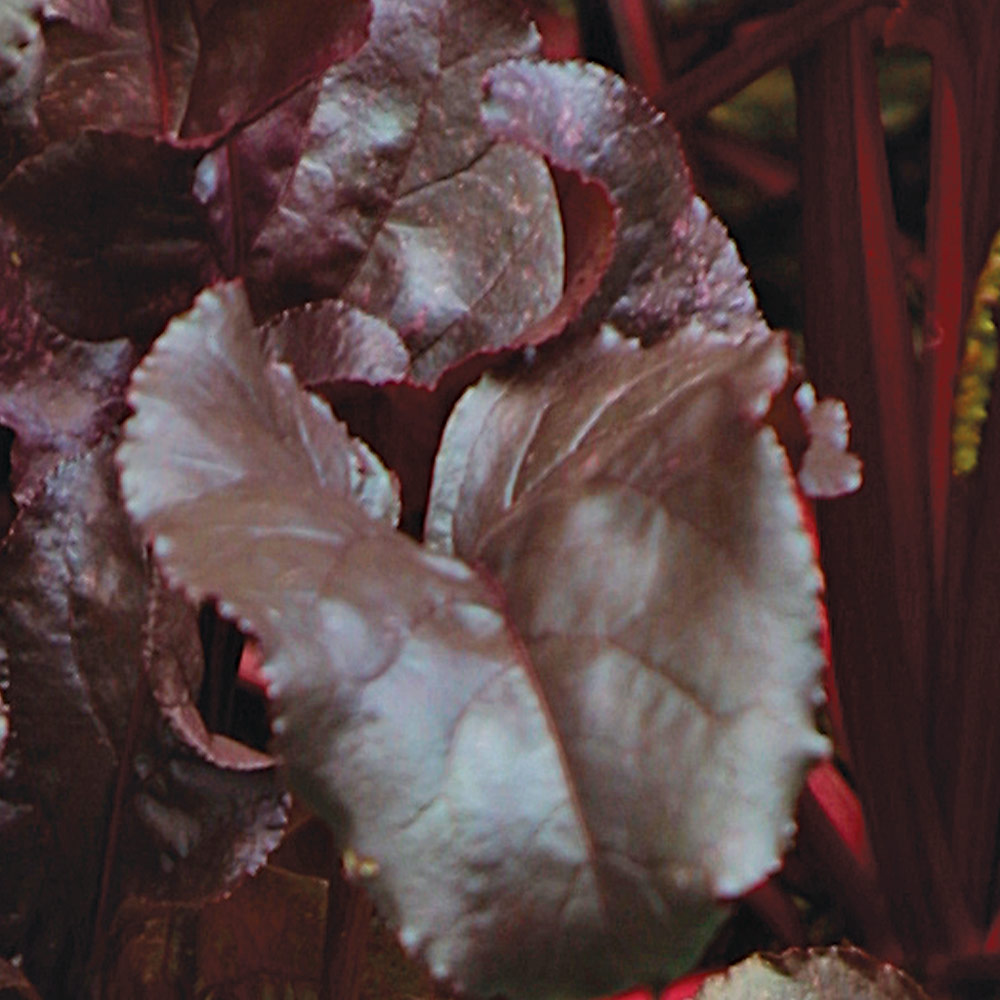 Name: Beta vulgaris 'Bull's Blood'
Zones: Annual
Conditions: Full sun to partial shade
This ornamental edible has persistent foliage and only goes dormant in the coldest weather. 'Bull's Blood' is my favorite beet because of its deep, luscious leaves; extreme heat tolerance; and unique roots that bleed when you transplant them.
Blue fescues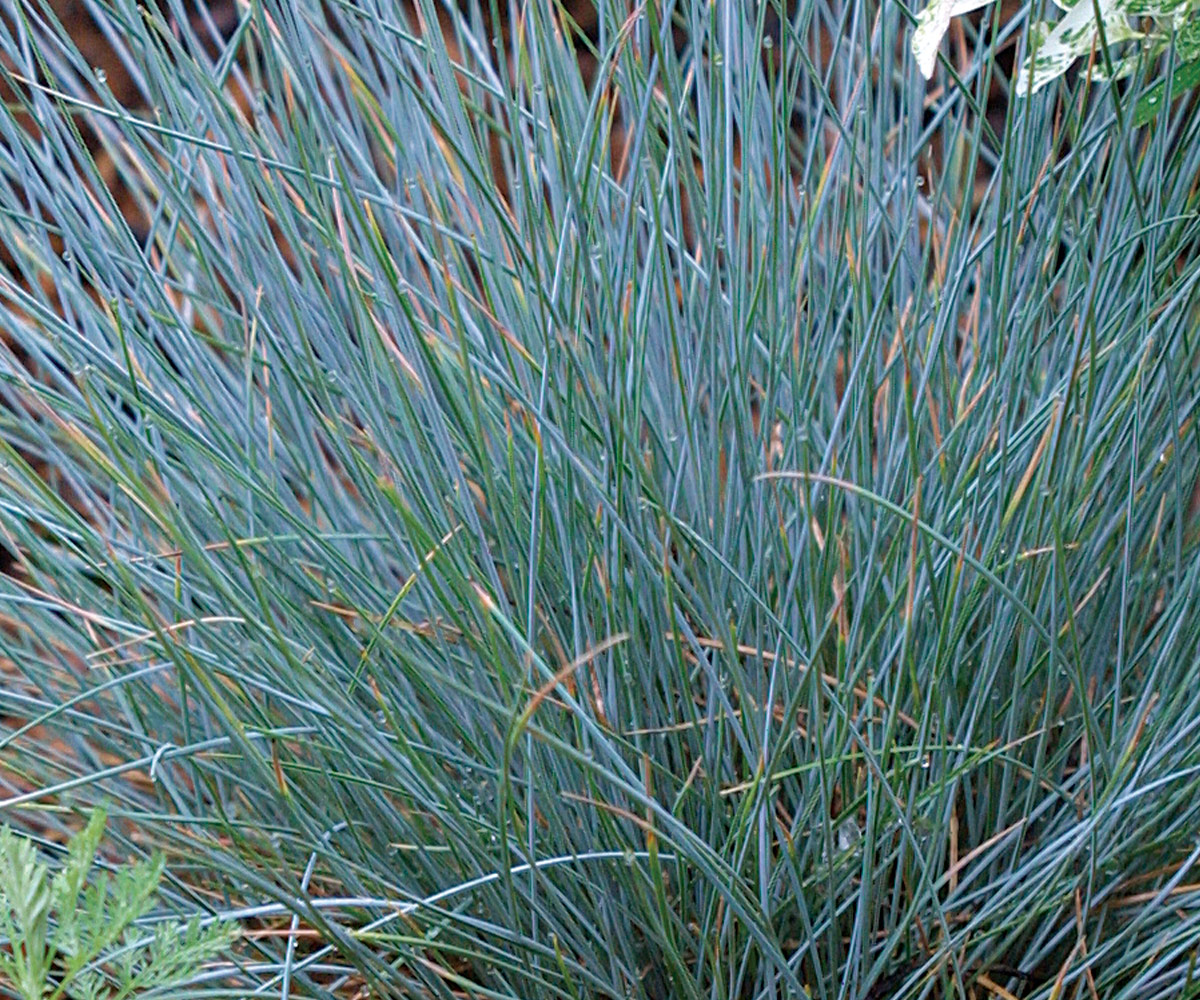 Name: Festuca glauca and cvs.
Zones: 4–8
Conditions: Full sun
Fine foliage, like that of these grasses, is the glue that binds together plants in a combination. Blue fescues have a wonderful hue and slender blades that soften the edges of other plants. Their compact growth will continue to expand until their leaf tips flow over the container rim.
Photos, except where noted: Michelle Gervais
View Comments