Southwest Regional Reports
Tips for Creating One-of-a-Kind Container Designs
Follow these guidelines to plant a centerpiece that stands out from the crowd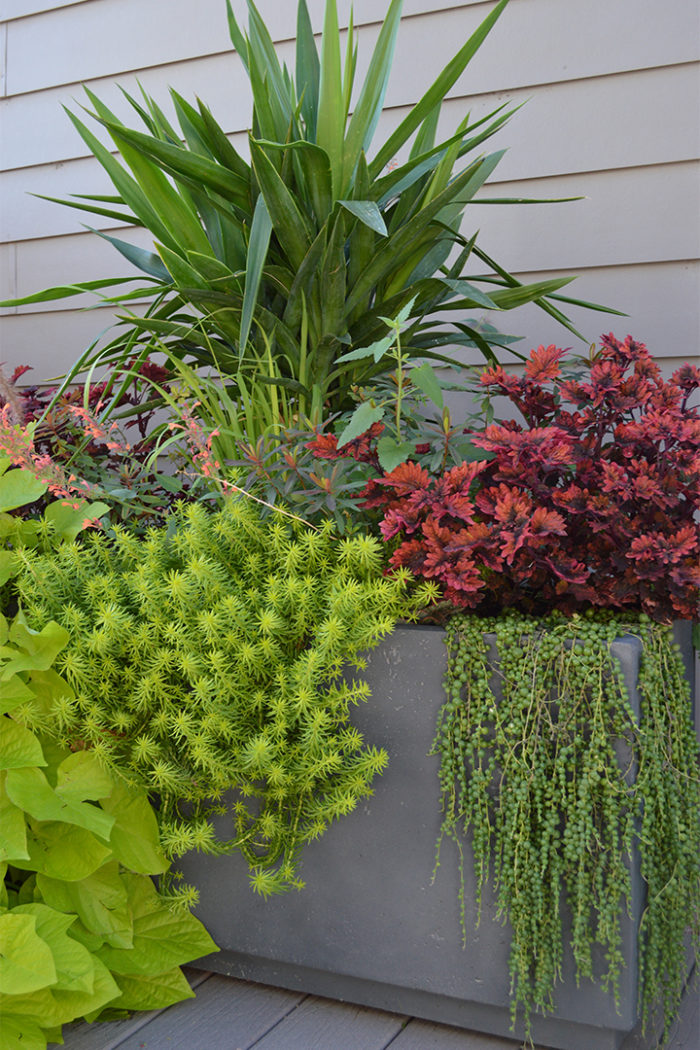 Container gardening isn't just for those with patio homes or balconies. Containers make the perfect addition to any garden, courtyard, or pool area. Gone are the days with terra-cotta pots as your only option. Now you can find every color, shape, and size pot under the sun. Not only can containers add a nice pop of color to your space, but if done right, they can also make a big statement.
As professional container gardeners, we love introducing the unexpected. Our clients come to us because they know we'll create combinations of plants that they haven't seen before. We're not afraid to think outside of the box when it comes to texture and color. Sometimes it works out beautifully; at other times we have to adjust, but for us experimentation is key. An average, planted container from a big box store will likely have a more one-dimensional look without much depth, contrast, or variety. Follow these guidelines to create a centerpiece container of your own that stands out from the crowd.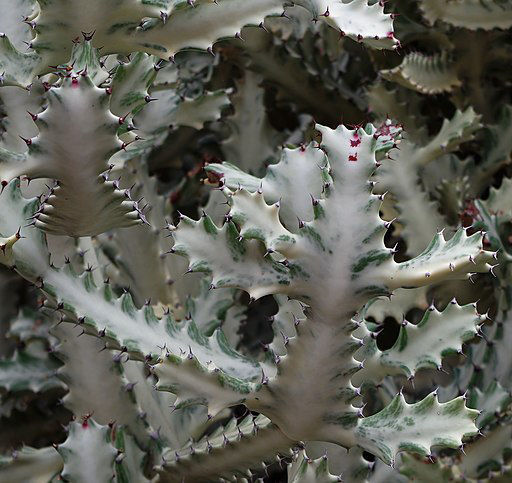 Our favorite technique for a "centerpiece" container is what many call a "thriller, filler, and spiller." Let your thriller be something special. We are big fans of incorporating a large cactus or succulent as our thriller. You want to find something that will make people stop in their tracks. Want to really stand out? Look for 'White Ghost' mottled spurge (Euphorbia lactea 'White Ghost', Zones 10–11) for a real eye-catcher. We prefer to leave special plants such as this in their plastic containers so we can pop them out and bring them inside when the weather starts to turn.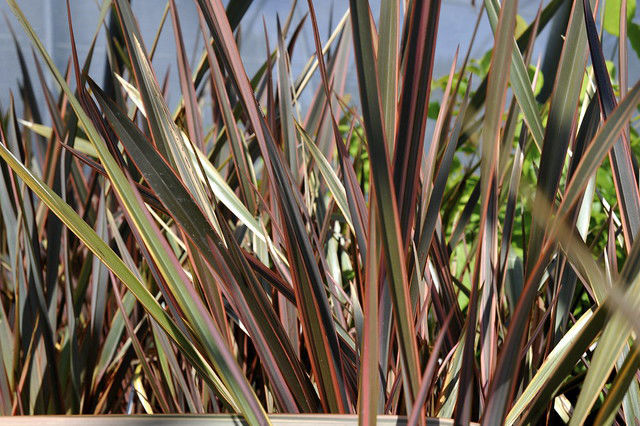 Your filler should be a plant with some cool foliage and/or color. Depending on size, feel free to cram in multiples of the same variety to give your container some instant fullness and yourself some instant gratification. For example, think about using one of our favorite phormiums, 'Sundowner' New Zealand flax (Phormium 'Sundowner', Zones 8–11). The best part about this is that when you're ready to change out your container, you can just pop this phormium into your garden.
The spiller is a trailer—something that not only offers additional depth and interest to your container but, preferably, is a textural plant that will help balance out the height of the thriller. We love finding some lush 'Angelina' sedum (Sedum rupestre 'Angelina', Zones 5–9) to create a beautiful trailer. 'Angelina' is a very hardy plant and will turn a rich orange tone in the cooler months.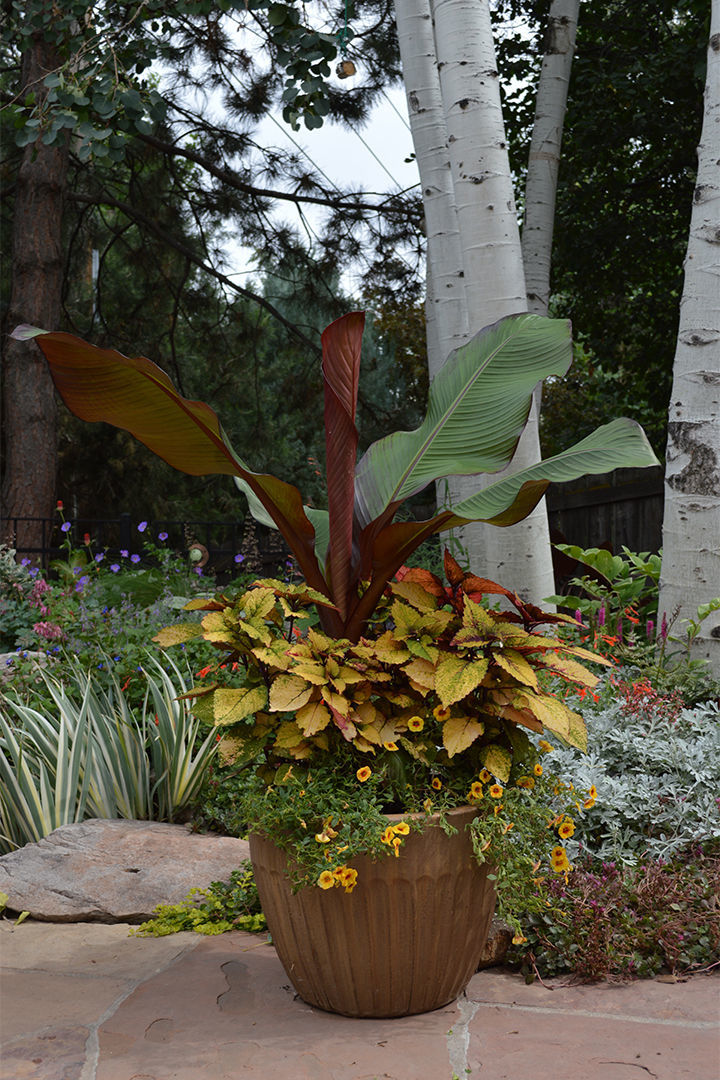 If using the thriller, filler, and spiller technique isn't your cup of tea, try using individual plants such as a single pony tail palm (Beaucarnea recurvata, Zones 9–10) or asparagus fern (Asparagus densiflorus, Zones 9–10) to create some drama. Choosing unique leaf shapes and textures is absolutely key in creating drool-worthy pots. All rules are meant to be broken when it comes to container gardening. Try new combinations, introduce edibles with your succulents, but most importantly, have fun!
—Sheila Schultz and Laurel Startzel are a mother-daughter duo who founded Denver Dirty Girls Container Gardening while living in Denver and have continued their business since moving to Tucson, Arizona.
View Comments