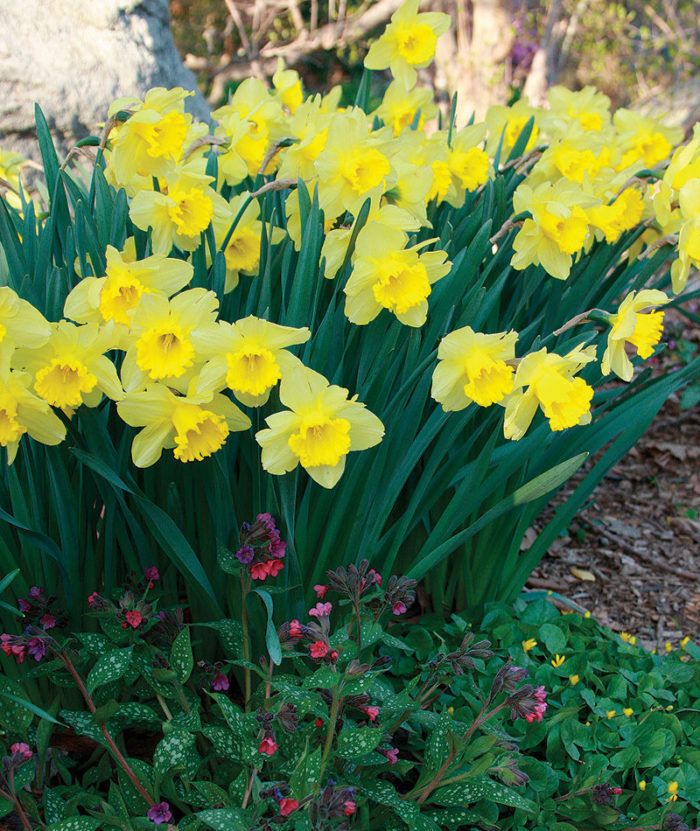 Many of us are in stay-at-home mode right now, and although it once seemed like there was never enough time to get all the gardening finished, you may be running out of things to do. The early pruning is done; the cutting back and dividing is nearly complete; perhaps you've even managed to get all of your early veggies planted. If you're starting to run out of spring inspiration, we've got you covered. It's time to start planning for when you can get to the nursery again. What plants will you need for a new garden area? Are you noticing a lack of excitement or color outside (we call this the midspring slump)? Now is the time to make a list of the perennials, shrubs, and/or trees that will fill those needs.
The following collection of articles highlights the best spring plants—from perennials and shrubs that put on a show from mid to late spring, to trees that look good year-round but truly shine from April through June.
We're including a series of spring-inspired design articles as well, to help you reimagine some areas of your landscape that are lacking. Many of us have an explosion of color in early spring (thanks to bulbs and spring ephemerals), but by midspring things aren't so spectacular. These planting plans are approachable and awesome. We've even pulled out regional-specific plans to be sure all of the plants featured will thrive in your specific corner of the world.
And let's not forget our containers! It turns out there is a lot more than just pansies that can be planted at the start of the season, and we've got recipes for some incredible designs that utilize not only Viola but also spring-blooming perennials and cool-season annuals.
Even if you can't shop at the local nursery right now, you might be able to place an order online or over the phone for curbside pickup or delivery. There are also numerous mail-order sources that carry many of the plants featured in this collection, which can be delivered right to your doorstep.
Now is the time to stop, take stock, and get inspired—because spring has not been canceled.
---